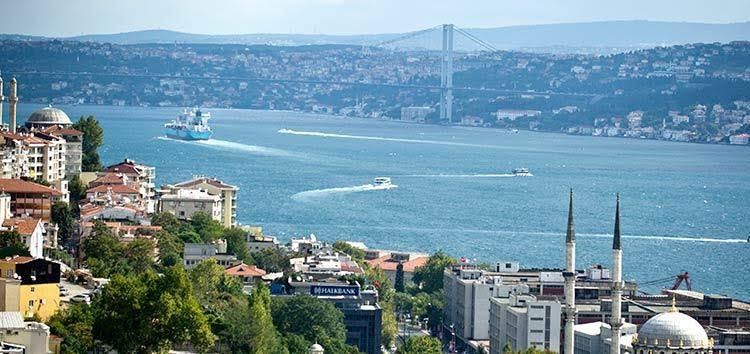 Turkey is considered as a link between west and east. This country holds an important geological and strategic location. Turkey looks like a country straight out of a fairy tale. The Turkey holds the most popular points like Canakkale and Bosphorus, claiming a significant position in the region.
Turkey has very good terms with neighboring western countries. People from distinct regions live in Turkey and considered one of the safest places in the world. University education holds a special place for the development of youth. Students can get courses in English and the Turkish language, there is a lot of room for learning here. If any student wants to migrate to any other university, that is possible.
TOP TEN REASONS TO STUDY IN TURKEY
1, HIGH-QUALITY EDUCATION STANDARD
Turkey is on the second spot in the world for providing higher education to most of its population (94.2%) ratio. Higher education is assessed by the masses and that makes this country an ideal place. Another advantage it has is its location, there are many programs offered by the Government like exchange programs with Europe. Such programs not only boost the student's knowledge but enhance their confidence as well.
2, MULTIPLE PROGRAMS
According to the statistics, 206 universities are functional in Turkey with estimated 8 million students. Keeping such a staggering number of students, Turkey is the hub with most students studying under European Education Area. Talking about the projects, 58092 different projects are in full waves at different alma maters. Students can choose the university and program by themselves.
3, PLETHORA OF CULTURES
Turkey has its roots from thousands of years, with many different societies adding to the fountain of such a rich culture. As compared to other nations, Turkish people are more tolerant and humble. Students can find people from the same background, it becomes easy for the students to live with such fellow students. Many cultures are embedded in Turkish culture and left their essence behind.
4, DISTINCT SEASONS
Turkey has four different seasons that enhance its natural beauty and are loved by everyone all around the globe. Apart from studies; students can enjoy swimming in the ocean, skiing in various areas, and can play different games. In short, this country has all distinct seasons. Nature speaks volumes in every corner of Turkey, what else you want if a beautiful scene of nature is captured by your eyes daily.
5, HISTORICAL EMBELLISHMENT
Considering the rich historical and cultural background of Turkey, there is no shortage of historic places. These sites are recognized by the UN and have official status. Even in daily life, people encounter many places with a tag of being historically and culturally rich at the same time.
6, ENVIRONMENT FOR THE STUDENTS
Turkey is no doubt a student-friendly country with almost a university in every other city. Sports groups, teams, and other extracurricular activities keep the students engaged other than a tough schedule of studies. One thing that is so beneficial is that most of the students get to socialize and that enhances their confidence generally.
7, AMAZING HOSPITALITY
The hospitality has been amazing when it comes to Turkey. As a student, sometimes you can need help or ask for anything in Turkey. People offer help with no hesitation, they even invite students to have a meal with them. You would certainly feel like your own home due to the compassionate nature of the Turkish people.
8, AFFORDABLE LIVING STANDARDS
Living in Turkey is somewhat easier as compared to other countries of the world. In some countries, students face the problem of a shortage of desired food and other accessories. In Turkey, you can access your favorite food and accessories with no hurdles. Students can accommodate a rented house or a hostel nearby university to make the university more accessible. As a student, specific privileges are given like a cheaper bus ticket and even a cinema ticket as well.
9, STATE OF THE ART CAMPUSES
Modern campuses are built to enhance the beauty of the surrounding nature. In every university, students will encounter the same technological campus. Some university buildings have historical touches as well.
10, MULTIPLE LEARNING OPPORTUNITIES
Some programs are offered in the English language. But apart from the English language, you can learn courses in Turkish as well. Turkish is the fifth most spoken language in the world. You can get awareness about the different dialect courses offered by the university. If you want to be more social, students can make friends in no time there.