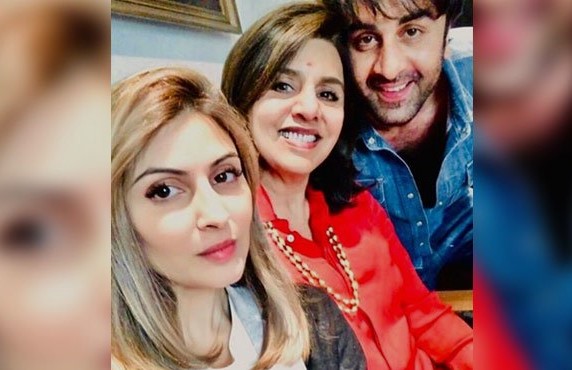 Ranbir Kapoor does not have any official account on social media, but the actor still manages to share his presence every now and then by his own family members or by his lady love or by his fans all over. Something or the other is sure to get on social media platforms for the actor. Very recently, his sister shared an unseen picture with mom Neetu on the internet. Well, it seems that these testing times have led the interior decorator to miss her family badly. But where is Daddy Kapoor?   
The three can be seen posing for the camera. The tagline of her Insta story reveals that the girl is really irritated now with the prevailing situations and is urging hard to meet her family.
Ridhima's Tagline Says, "Throwback #Happydayscarefreetimes (Sic).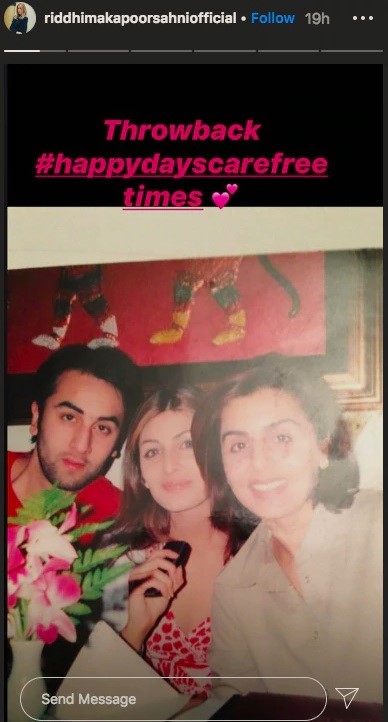 Well, these are really the hard times, though. And especially for the kid who are missing their parents. Such is the case with this Kapoor kid. Her story does not end here. There is a lot more to explore, and this time it is a selfie with mommy Kapoor. Poor kid! Hurdled by the clutches of time, we all have to abide by what is the demand of the situation.
It seems that the Kapoor family is a very well-knit family, a closely bonded family. Many-a-times, Neetu Kapoor had been seen posting Ranbir's picture for the netizens.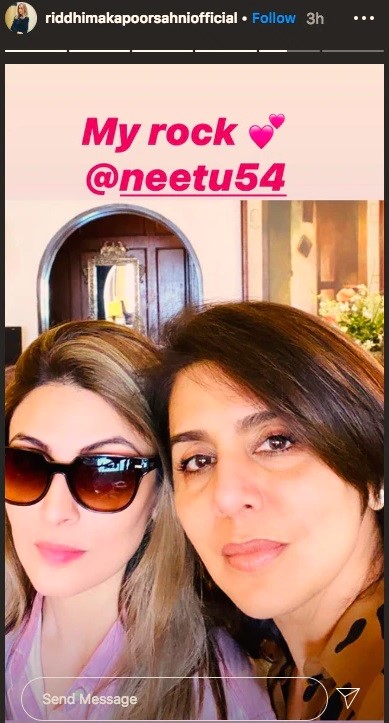 Sometimes the caption is about a hope to end the deadly pandemic, and sometimes it is about learning and appreciating what the younger generation is teaching us. Truly, there is no age for learning, and one should be open to learning even from the children.
On the work front, Ranbir was last seen in Sanju, showcasing the bundle of talent that he has. This year, towards the end, we will be seeing Ranbir in his upcoming, much-talked-about venture, Brahmastra, where he will be seen sharing the screen space with Amitabh Bachchan, Dimple Kapadia, and her lady love Alia Bhatt.
So get set ready for some romance brewing between the much-in-love couple of Bollywood.