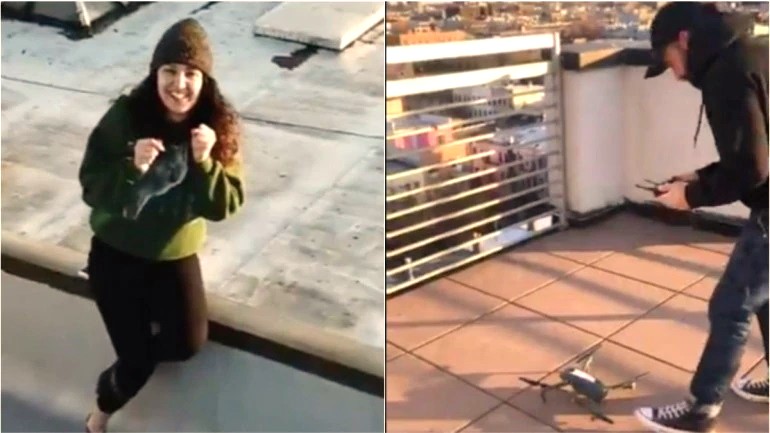 Due to lockdowns and quarantines, people are unable to meet each other. Many loved ones are stranded apart, families and couples alike. However, while the world is getting consumed by the chaos, this heartwarming story surely offers a new ray of home. This video of the couple dating each other during quarantine has won the heart of the internet. 
How Asking A Girl Out Goes Viral
If you think a blind date is out of the question in this critical time, you might not be completely right. Jeremy Cohen from New York has taken everyone by surprise by scoring a date amid quarantine. When he asked a girl out and made a TikTok video about it, it went viral in no time. He shared the video on Twitter, expressing his disbelief on how his idea actually worked out. You might wonder what is so special about the video. The most unusual fact about the whole incident is how he asked her out.
The Most Innovatively Romantic Way
The clip he shared on the internet was titled 'A story about a quarantined cutie.' He narrates the entire story in the video. According to him, as he looked out of the window, he saw her dancing. He assumed it was for a TikTok video. He felt the need to say 'Hi' as he was craving social interaction. As he waved to her, she waved back too. He immediately grabbed a pen, paper, and a drone. He sent her his phone number using his drone. 'I still needed to shoot my shot,' he said. The happiest part is that he received a text from her an hour later. The video became quite a hit and has received a lot of love on social media. 
This fellow is certainly establishing new levels of couple goals. He is also a primary example of how nothing is impossible if you genuinely want to put effort into the relationship. Well, kudos to them, and hopefully, people around the world will learn something from them.