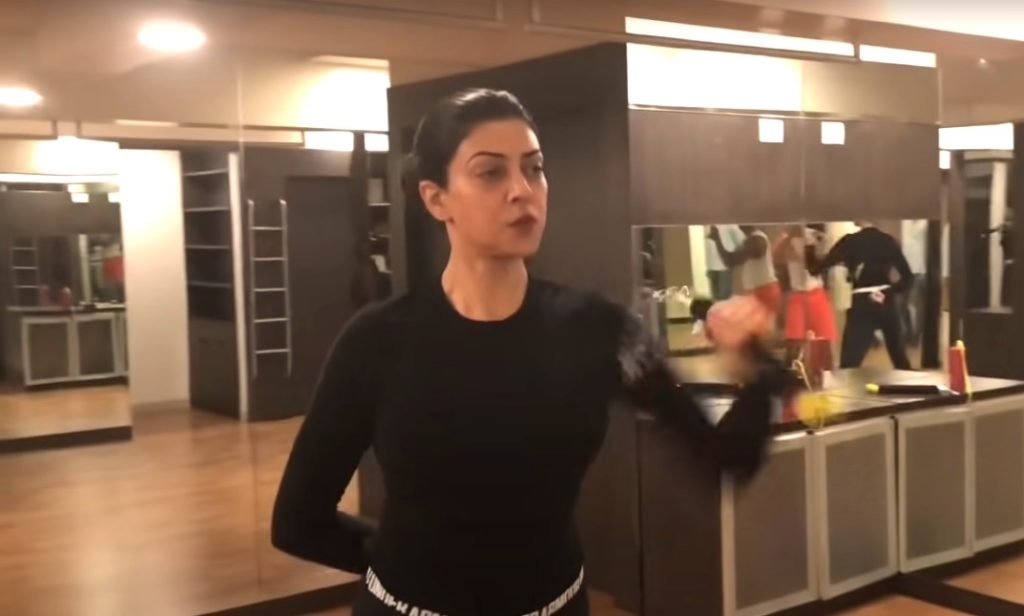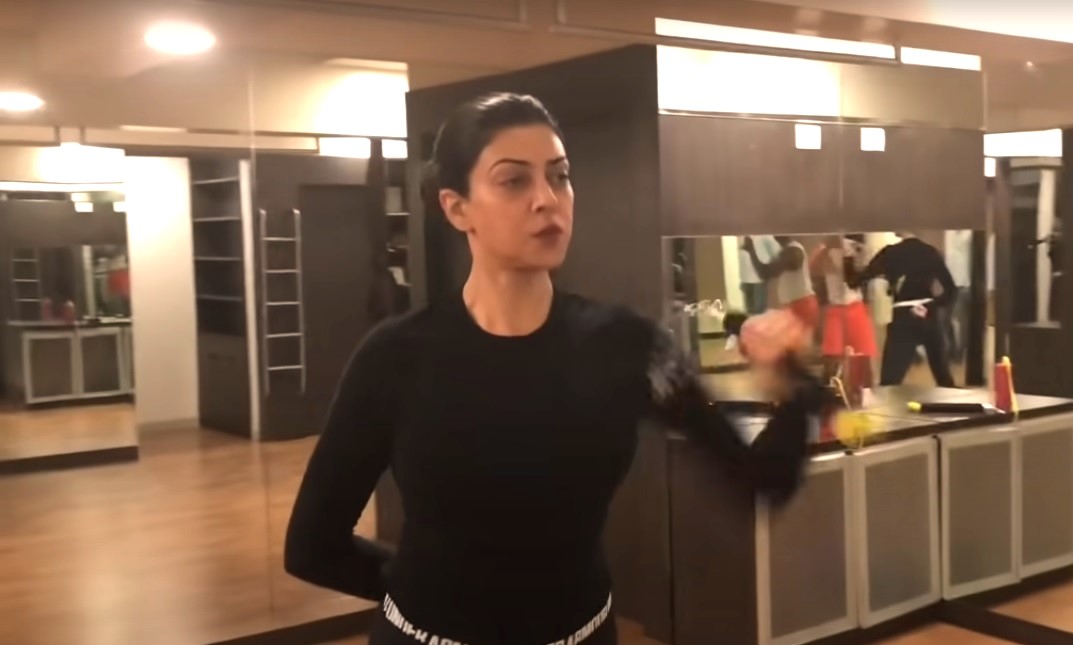 The former miss universe Sushmita Sen has been off the silver screen for a big-time now, but she has never left her fans waiting for her glimpse. She has been very active on social media and off late has been uploading her fun workout regimes. But little did anyone know about she formerly had Addison's disease. But she without any external treatment opted for the self-treatment way out and chose the way of Nunchaku training.
The Technique
The revelation took place when the actress took to her YouTube channel and told the public about Addison's disease. Nunchaku is a martial arts weapon made out of two sticks joined with rope or chain. She started this with her trainer after finding out that she had been diagnosed with the disease in 2014. This left Sushmita in pieces as she thought that this was the end, and she lost all the hope she had. All the physical illnesses she had or even the dark circles started to take a toll on her and made her very miserable. All the medications started to fail and also give out the bad side-effects.
Fighting It Out Loud
It was after that she found that it was some inner peace and control; she required to gather all that she had lost. The fitness enthusiast then focussed on turning her aggression into all the adrenaline that she required and started all over again, but this time with a pledge that no steroids. She became dead sure to be the Sushmita we all knew and the sassy and cool version we had witnessed in Main Hoon Na. It is with this dead sure determination she realized that it was she who could heal herself the best rather than depending on all the outer medications.