PM Modi Mourns the Actor, & Says 'A Star Gone Too Soon'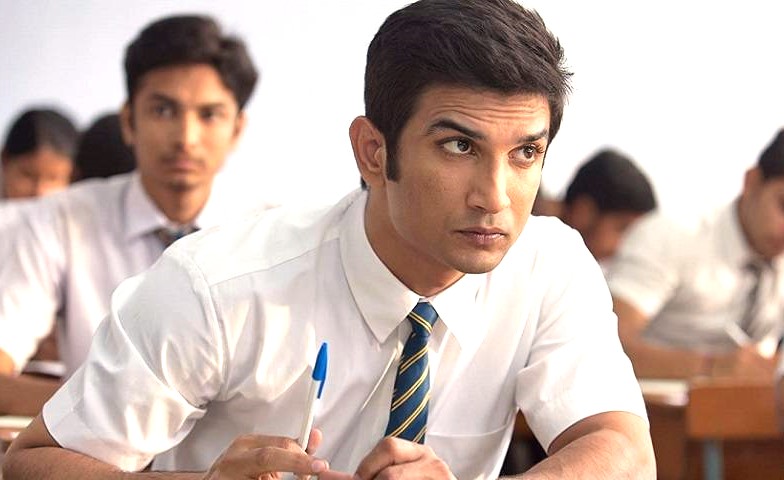 A Shocking News for Millions of His Fans, & Lovers
"Honestly this news has left me shocked and speechless"
These are the words uttered by Akshay Kumar at the death of Bollywood actor Sushant Singh Rajput. Sushant has committed suicide at his home in Mumbai. It's been reported on Sunday by his representative, and Mumbai Police. He was found dead in his flat on the sixth floor in Bandra (WEST). DCP Pranay Ashok from Mumbai Police has confirmed that he has died by suicide, (Suicide by Hanging) earlier this morning.
They say there is any note found from his room or residence. Getting no response for knocking at the door several times, the door of his room was broken and 34 years old Sushant was found hanging. According to the initial police reports, he had been suffering from depression for the past few months.
From the Last Moments of His Death
For his acting career, Sushant had been living away from his family. He belonged to Bihar. Police Joint Commissioner Vinay Chaube claims to find some medical prescriptions and medicines too from his house, at the spot. Most probably these could be the medicines he had been taking from the last six months. Some of his friends, who were also there, when Sushant was discovered dead. Most of his friends also believe the reason behind his suicide could be extreme depression. Sushant had been living alone during the lockdown. Police have been investigating, but they couldn't reveal the reason.
Live Updates from Police Investigation
Sushant's father was fainted after hearing about the sad news of his son's suicide. He has still not come to his senses even after more than ten hours. One of Sushant's uncles has claimed that he hasn't committed suicide, but he has been murdered. He has asked the authorities to investigate this aspect too. Sushant Singh Rajput's dead body was taken to the Cooper hospital. Soon his post mortem report will be declared.
A Star, Full of Passion, & Spirits
As being a rising star, Sushant had earned a great name for himself on the small screen. Before appearing in the big screen, he debuted his career with the Television show Kis Desh Mein Hai Mera Dil. The play earned him incredible fame. Later he appeared in a TV play Pavitra Rishta. In this show, he played the lead role, and with Zee TV show, he got an opportunity to rule the hearts of his fans for several years. He was considered to have the best work with Ankita Lokhande. His on-chemistry was amazingly much appreciated by the viewers in India, and around the world.
Sushant's Debut on the Big Screen
He was chosen to portray Ishaan Bhatt in his first film Kai Po Che. The film was based on the bestselling book Three Mistakes of My Life by Chetan Bhagat. The film projected Sushant from being a boy from a small town to becoming a renowned name overnight. He played the leading role in Shuddh Desi Romance with Parineeti Chopra and then starred in several other films. One of his last projects was Chhichhore, where he appeared opposite to Shraddha Kapoor. The film was directed by Nitesh Tiwari and dealt with struggles of college life and the frustrations of the later years.
The Hashtag Posts for His Mother
In the last week, Sushant, the 'MS Dhoni' actor had posted a highly-reminiscent post on Instagram invoking his mother's memories. In a slightly-mysterious note, he is missing his mother who had passed away in 2002.
His post with the hashtag Mother in Hindi read: Blurred past evaporating from teardrops /Unending dreams carving an arc of a smile, and a fleeting of life, and negotiating between the two.
An Unspeakable News
Sushant Singh Rajput's death has come days after his former manager Disha Salian reportedly died by suicide. Rajput had tweeted his shocked feeling at the news on several social media platforms.
A Tribute to Sushant Given by PM Modi
Prime Minister Narendra Modi has offered his condolences on the micro-blogging platform, mourning the demise of 'A bright young actor went too soon'. Acclaiming his rise in the world of entertainment, the PM writes that Rajput 'inspired many and he leaves behind several memorable performances'.
A Message from His Team
A grief message has been shared by his team to millions of his fans, and lovers from around the globe.
The message body is as;
It hurts us to share that Sushant Singh Rajput is no longer with us. We request his lovers, and fans to keep him in their memories, and celebrate his life, and his incredible work as they have done so far. We request media, and press to help us maintain privacy around his residence, at this moment of grief."