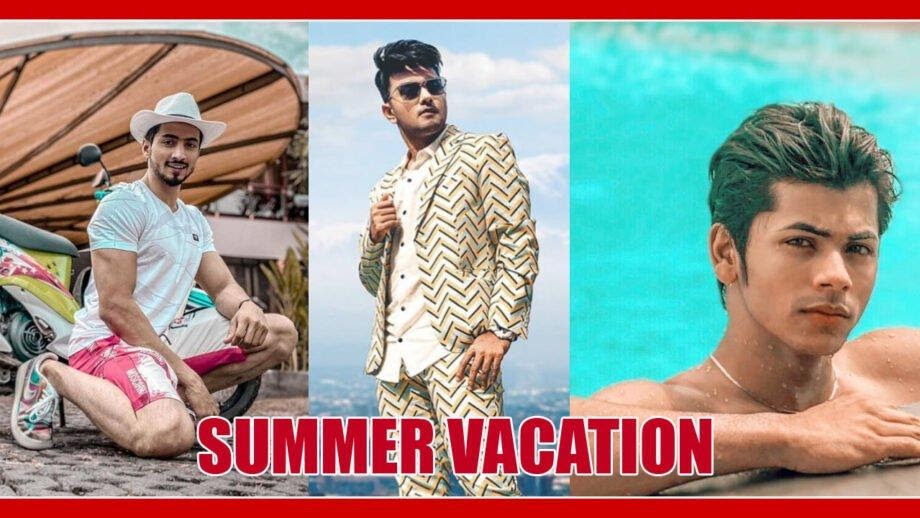 Summer pictures of Siddharth Nigam, Awez Darbar, and Faisu go viral all over the internet. Since they are uploading those pictures, fans went crazy over them. They are popular Tiktok stars as well with massive fans following them.
Million of people especially youngsters around the world are users of Tiktok. In today's world, social media influences are even greater in number than Bollywood celebrities. These social media stars are nowadays competing with Bollywood actors in case of style and fashion. They have inspired millions of youngsters.
All three are big media stars and proved them inspiration for the young generation. Everyone is fond of their fashion game. Other than fashion, they have huge skills. Siddharth Nigam has amazing acting updos. Awez has extraordinary signature steps and Faisu in terms of his strong fashion game. But one thing that strongly unites them is their styles and fashion choices. 
Recently, they have posted their summer looks on their Instagram. These looks went viral and are highly praised. A number of people are obsessed with their recent looks. The young generation follows their styles. Check their best looks on their social media accounts. These all are classy and chic looks.