Fitness has grown a new enthusiasm among Indian people. However, this Lockdown as led us to get secluded inside the house, without gym equipment for the most. But don't worry, there are some power couples out there spreading wisdom. They are doing their best to offer you tips and routines to make sure that you retain a certain level of fitness. Some couples that you should definitely follow are:
Bipasha And Karan
Karan and Bipasha are like a dynamic duo of the fitness industry, especially with their Bollywood popularity. For their growing age, they retain a fantastic physique and fitness level. You can easily follow them on Instagram, where they regularly post Yoga (asanas) and workout moves that will keep your blood pumping. 
Disha And Tiger:
Disha Patani and Tiger Shroff are the modern inspiration to many people across India. This power couple has moved in together (With Tiger Shroff's family) amidst Coronavirus breakdown. The two have inspired millions of people to embark on a journey of fitness. For their contribution, they are posting regular #Couple_Goals type workouts and tips for you to achieve what they have. 
Aditya And Gayatri:
We all find aspiration in celebrities, and the third couple is also one of the iconic duos. If you think that age is a hurdle, think again. Because of this couple breaks the barriers of age. 40 years old Aditya Sharma and his wife Gaytri Sharma have achieved a new threshold of fitness together. The Marwari duo is known for helping people stay fit without investing too much money, unlike rich people.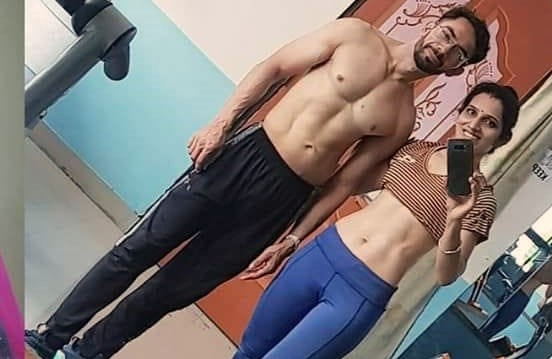 It is easier to become unhealthy, especially during this Lockdown. This buds the different health problems like diabetes, Blood pressure, which causes major issues. These are some of the couples who have set some major fitness perspective for the Indians. Hope they motivate you to be fit in this Lockdown