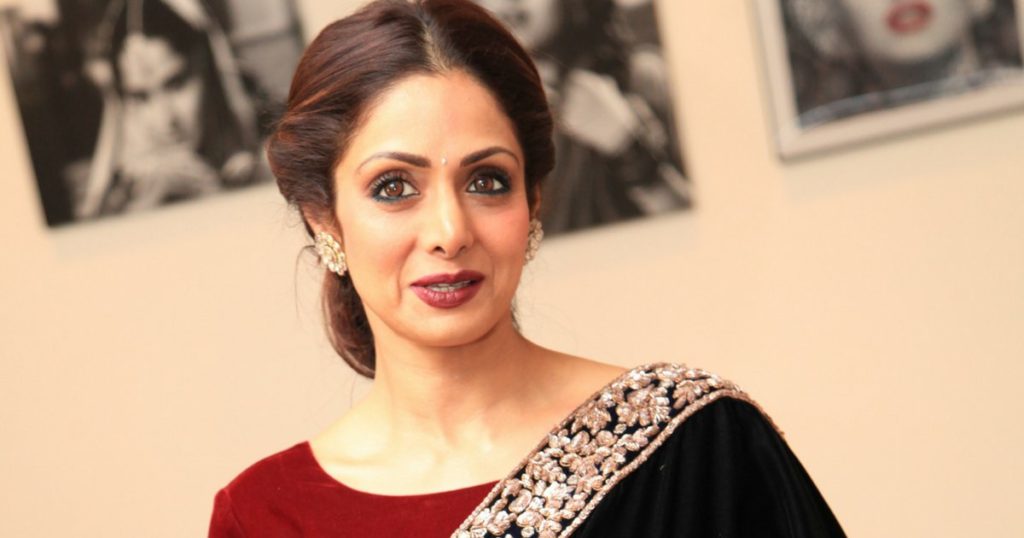 Sridevi had the world on its knees with her captivating charm and was often compared to Audrey Hepburn for her beauty. She was the most admired Bollywood actress, even at the age of 48 years. Her quest for success got her winning the Filmfare Awards, Zee Cine Best Actress Award, Stardust Awards, and many more to her credit, including the Padma Shri Award.
She performed in over 300 movies throughout her career in the B-Town and never failed to leave the audience mesmerized by her charisma. A pure diva with quality acting skills, she had even gained recognition from Steven Spielberg and was offered to play a part in Jurassic Park, which she turned down. Sridevi took all credit for being the first-ever lady superstar in Bollywood and was lovingly called Bollywood's Chandni. 
The Stepping Stone
From age four to fifty-four, Sreedevi had the big screen all to herself for five whole decades. After her appearance in Kandan Karunai, she soon became a popular child artist, bagging awards and fans with her charm. For her performance in Poompatta, she won the Kerala State Film Award for the Best Child Artist. She appeared in various other films as a child and finally made an entry into Bollywood in 1975 in Julie. Her first lead role was in Moondru Mudichu, after which she never had to look back. You'd be at a loss if you were to list out all her movies because she never really left the screen.
With her performances in Mr. India, Laadla, Nadina, Judai and Himmatwala, she had the audience begging for more. Sridevi was not terrified of taking chances and exploring her options, which is why she was never just an actress, but a model, a dancer, a brand ambassador of global brands and appeared in commercials as well. Her dance performance in Hawa Hawai gained acclaim even from The Times of India. She rose to fame with her sharp acting skills and her flawless appeal to the audience. What she earned for herself solely from her talent was superstardom, and it stayed with her till her demise.
A Meryl Streep In Bollywood
Her fans were disheartened when she decided to take a break from the limelight in 1997. However, she tried her hand at modeling in 2008 as a fashion model. Being the diva she was, that worked out pretty well for her. She returned to Bollywood with a bang after 15 years in 2012 in English Vinglish. Not only did this bring her international recognition, but she also earned her nickname 'Meryl Street of India' after her performance. What followed was a journey to glory, not confined to Bollywood, but to the whole world. She then appeared in Puli, Mom and Zero between 2015 and 2018.
A Stunner Gone Too Soon
On February 24th, 2018, at a family wedding in Dubai, Sridevi passed away in her room in Jumeirah Emirates Towers Hotel. It created a void in the hearts of every Indian, and her death was scrutinized from various angles. It is reported that she suffered from a cardiac arrest. However, according to the police reports, Sridevi passed away due to accidental drowning after the loss of consciousness. It was a tragic loss to the film industry; the whole nation mourned her demise. Her legacy could never be competed with, and she will forever remain in the Hall of Fame in the Indian film industry.
Sridevi Net Worth
Sridevi is said to have had an estimated net worth of Rs 247 crore at the time of her death in 2018. Reports suggest that she earned an easy 2 million dollars per annum. For each movie, she charged about Rs.3 to 4.5 crores. In fact, for her performance in Mom alone, she was paid a whopping 9.8 million dollars. She is said to have had a Porsche Cayenne, Audi, Bentley, and a Ford in her garage.