Beauty lies in uniqueness. What is different, is definitely beautiful – and South Korea is a living example of this beauty. A place that is usually known for the world's best beauty products, is actually more beautiful than all its productions. 
South Korea is the land of love and joy for all. By producing good quality beauty products this land has the potential to produce smiles too.
If you are planning a holiday tour or a trip to relax then Korea is a mysteriously beautiful place for such a relaxing trip.
Not only for tours, but it is also the best place for residence. A place that cares about every individual that puts a step on it. If it is said that it is one of the best options to live on this planet, it would be the true thing about South Korea. It has mesmerizing beauty, innovative technology, luxuries, and facilities each and everything that is essential to living a happy life. 
If you have any doubts about words, there are 19 amazing pictures given below to show you why South Korea is a whole different world. Let's dive into this article.
 1. Admissions open for grandmothers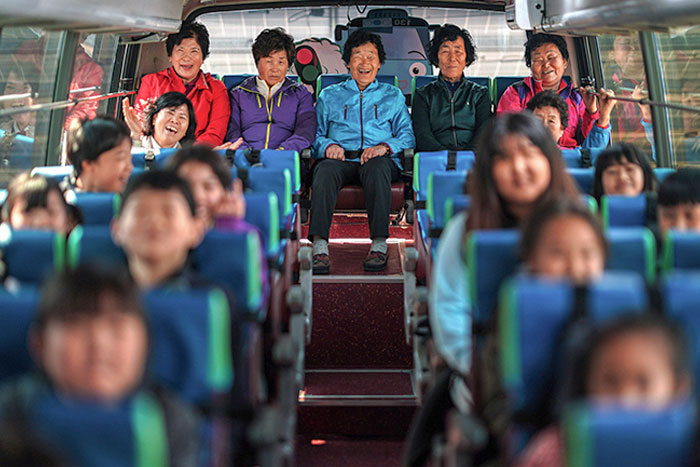 The birth rate is so low in Korea, so they have few new admissions per academic year. Then, a school in South Korea took the initiative to open their admission for illiterate grandmothers to educate them.
2. Pink pink everywhere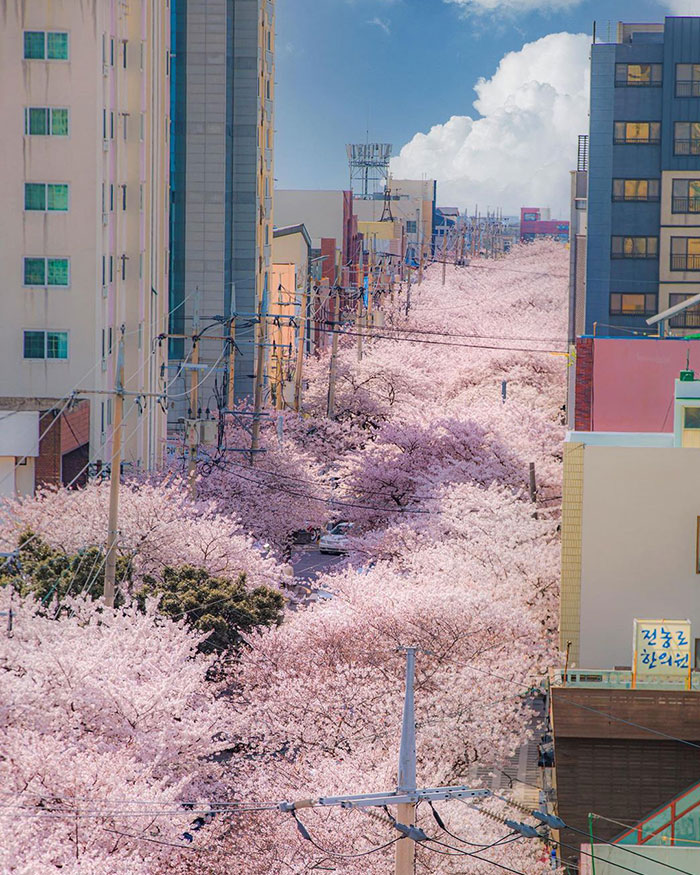 In Jeju City, Jeju Island, every year during the cherry blossom season, streets become pink. It looks like pink-colored cotton candy is spread everywhere in the street. Nothing looks more satisfying than seeing this early morning from your room's window.
3. Four season, four colours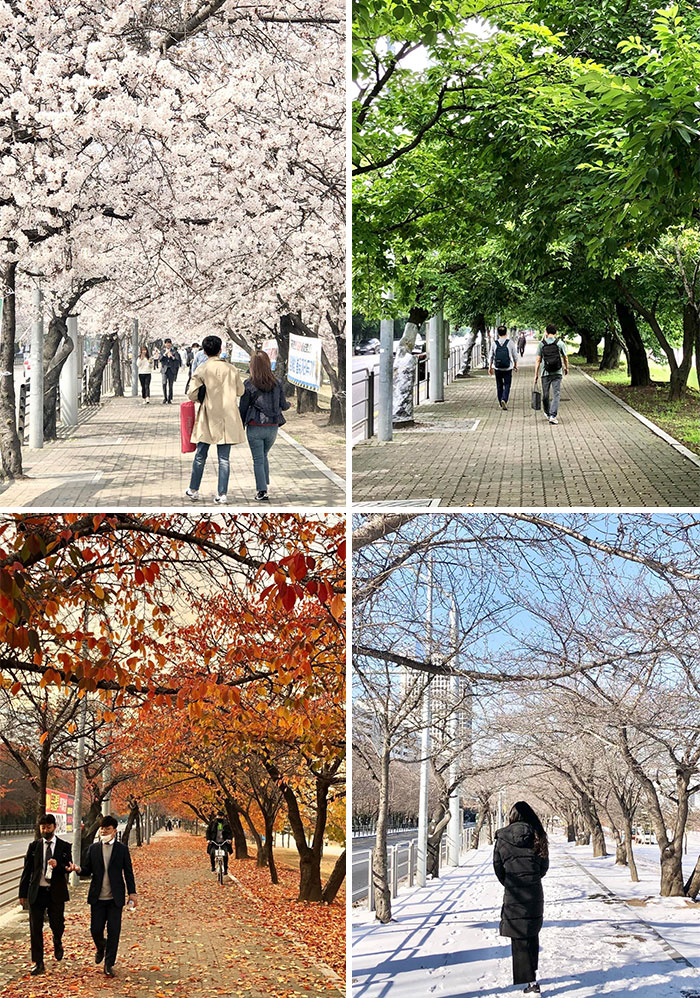 This is the view of the same spot in Korea but all clicks are from different seasons. Every season has its own color and charm. 
4. Mini library in subway, Seoul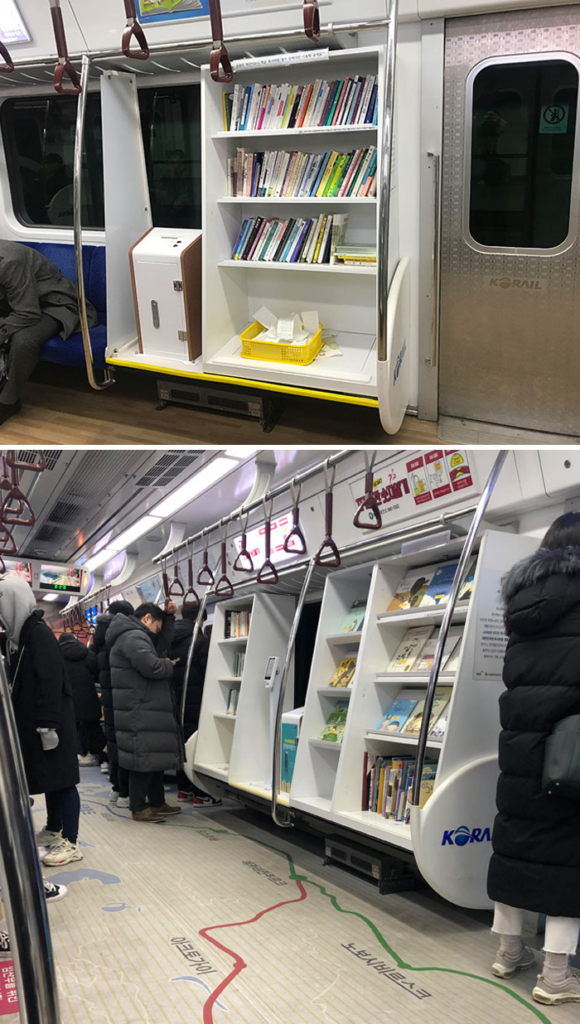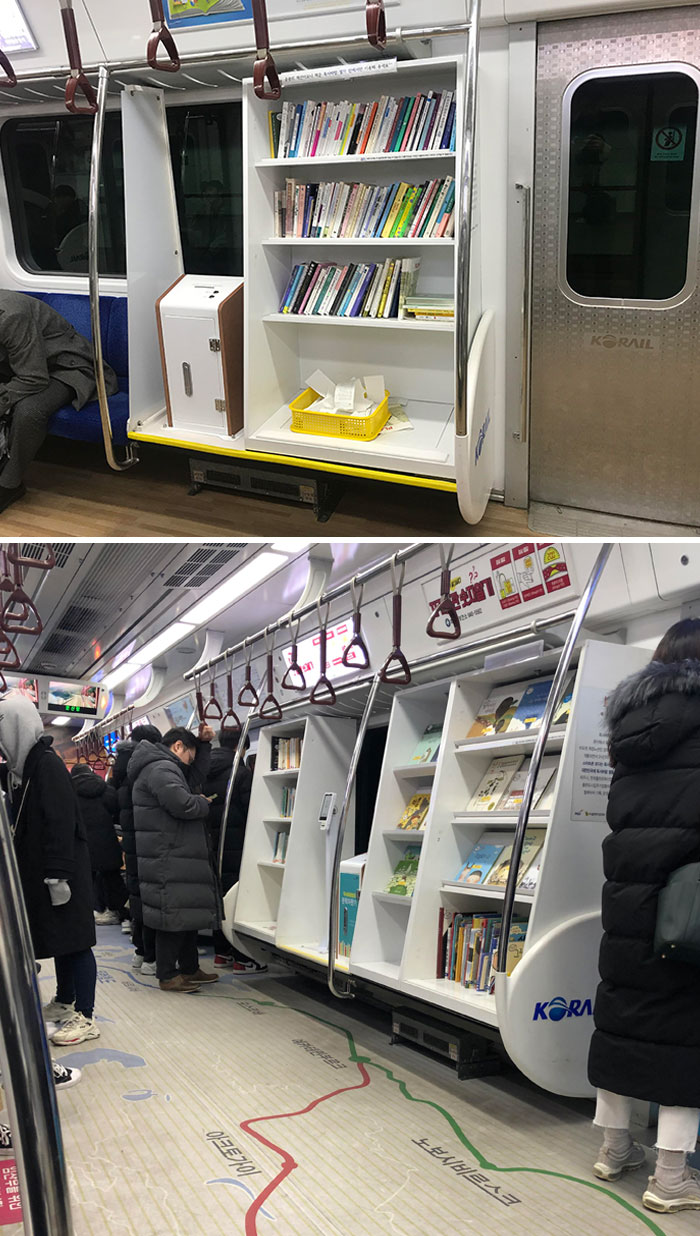 This subway car has a free mini-library in it. It contains many books and magazines to entertain travelers. Usually, traveling in the subway becomes boring if you have to go so far, so this caring initiative and must said the wise initiative is started in Seoul Korea. 
It should be appreciated and accepted by all other countries too. It increases the habit of reading in all age groups.
5. Distribution of happiness during quarantine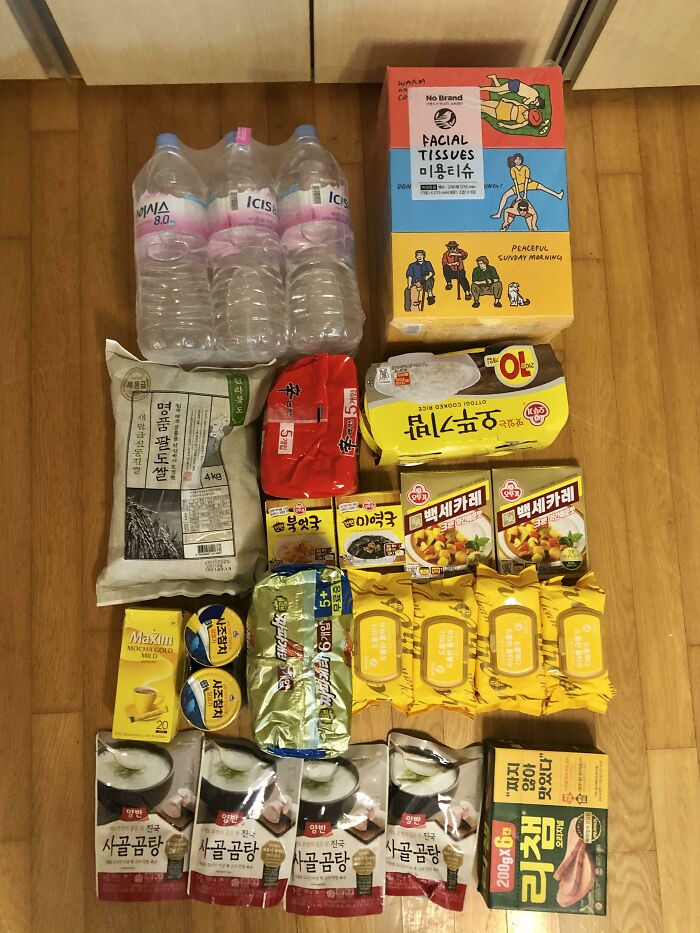 In South Korea, they distributed food rations to people in quarantine without asking them if they need or not. This is so caring.
 6. Fairy Light pathway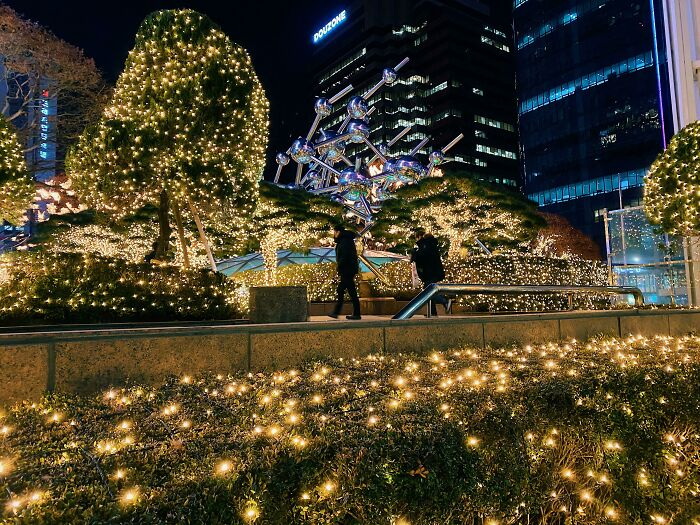 "They say fairies play there every night". This is a public pathway, all over decorated with fairy lights. People use this way to go back home as it reduces their tiredness of a stressful day. And they go back home in a fresh mood. Sitting in a place like this can make your day.
7. Cat cat, be aware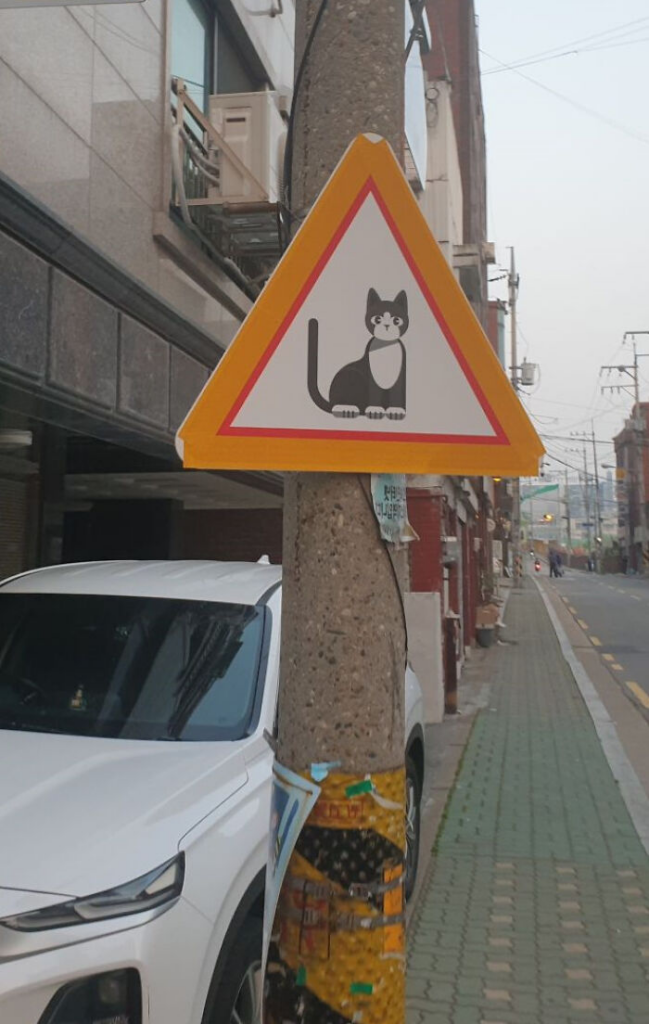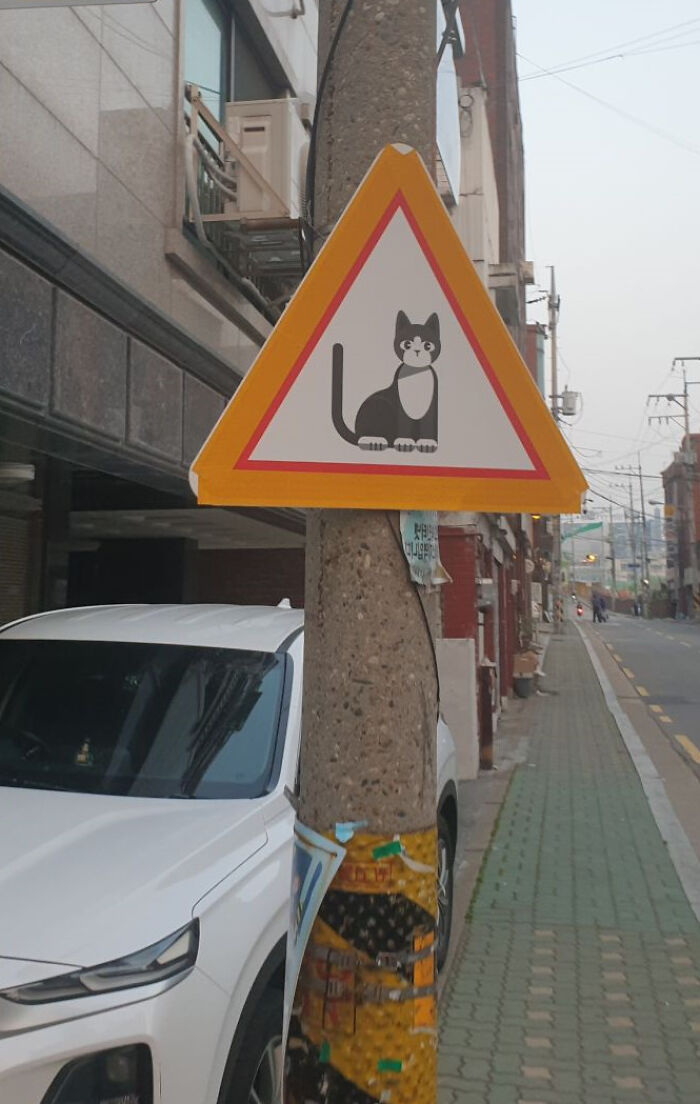 This signboard is not for cat crossing, or for parking cats – this is a sign for the people who are driving any vehicle or bike that are aware there are cats around. Slow down your speed and fulfill your role as a good citizen.
 8. 2D world of dreams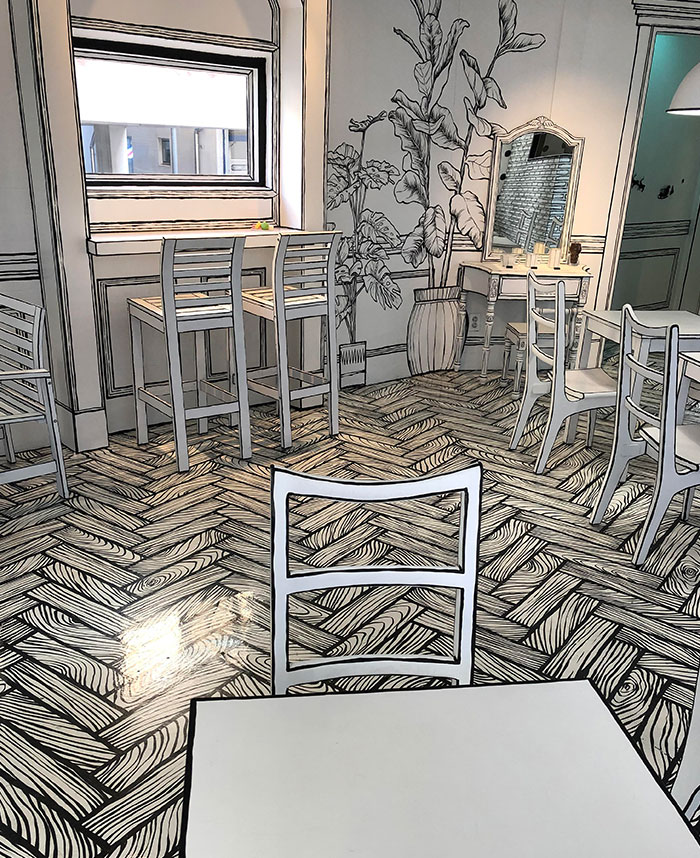 There is a cafe in South Korea that is designed in 2D theme. All in black and white colors, their interior, furniture, and even their crockery too. It looks so fascinating and unique.   
9. Little cafe in lamp lights, covered with snow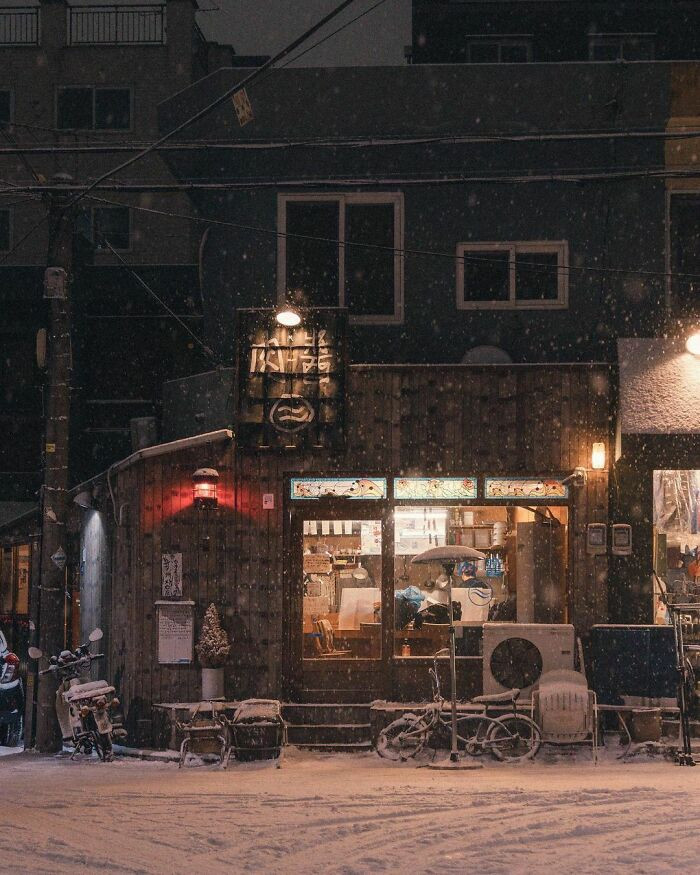 It literally looks like a beautiful painting. A cafe covered in snow, with some tables around under warm yellow street lamps. It looks so romantic and beautiful.
10. Traffic lights are for roads so they should be on roads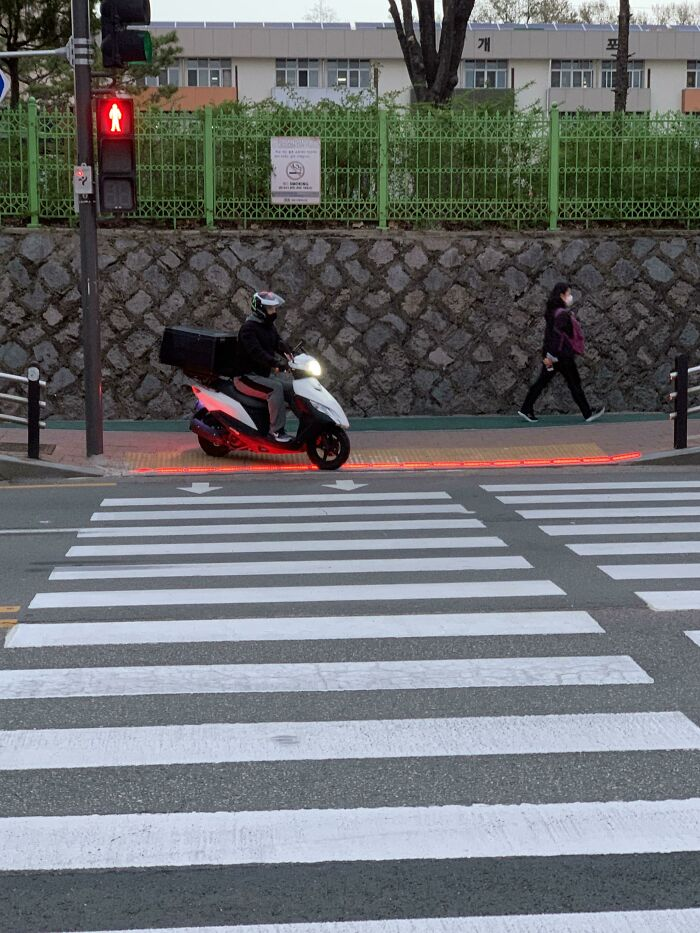 The best way to use traffic signals, lights on roads too. So, no one should be excused for not seeing the light signals. This idea should also be adopted by all other big countries where traffic is uncontrollable.
11. I can sit on this piece of art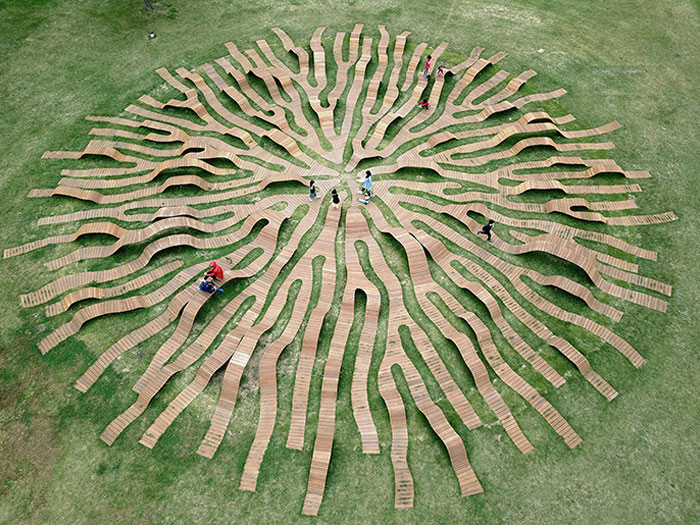 A masterpiece of art, in an art hanging park. This is "root bench", a public installation by architect Yung Ju Lee. That open public attractions are making Korea more appealing for tourists.
12. Sweet service with sweet ice bars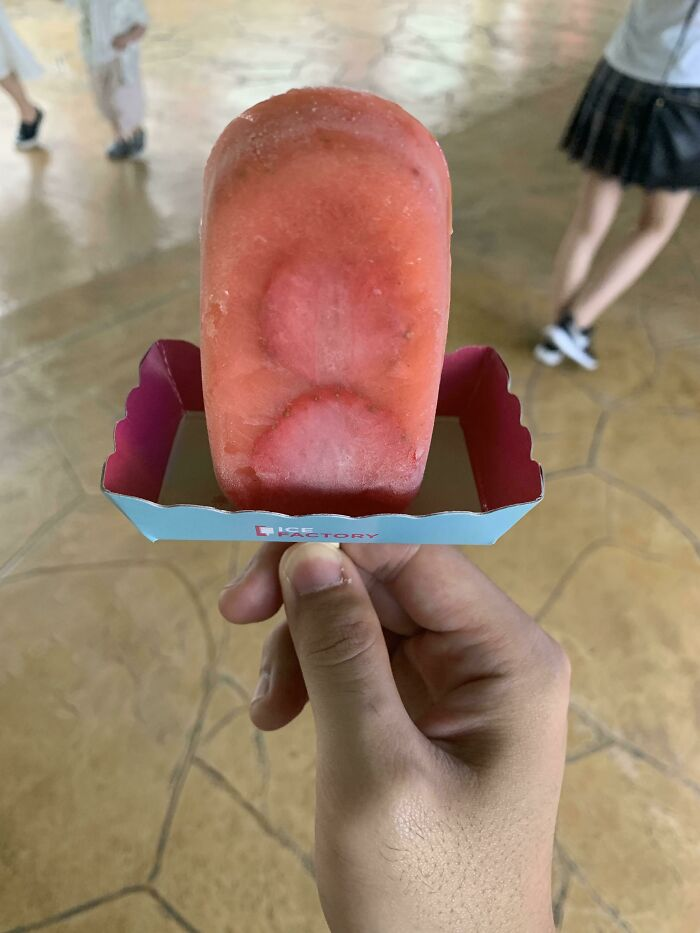 This ice lolly seller in Korea gives you a little tray with an ice lolly to save it from melting all over your hands and clothes. Such little good deeds mean a lot.  
13. Stairs promotion, a good idea to promote stairs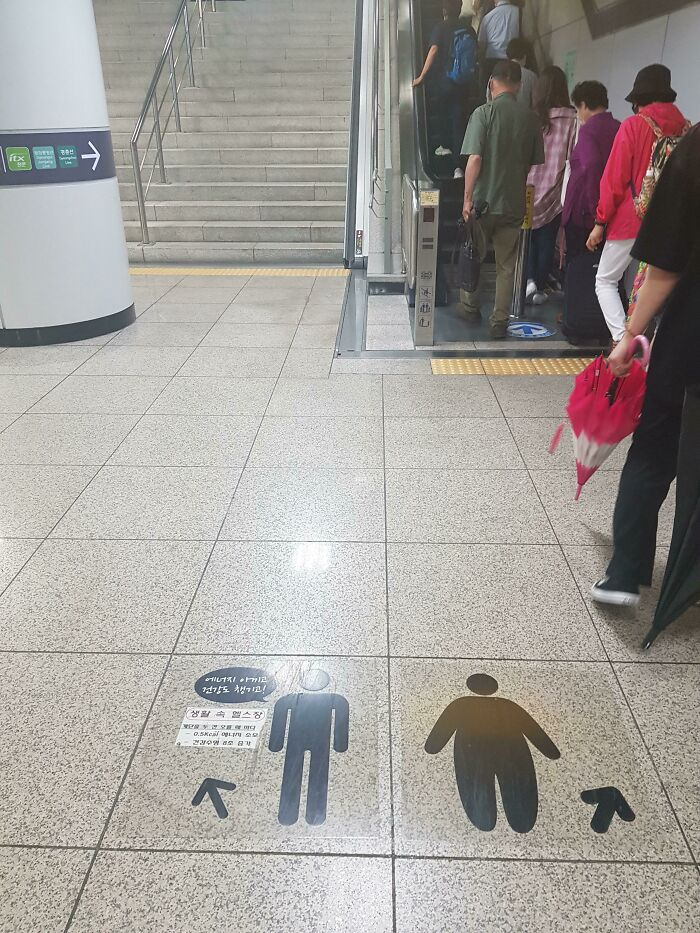 This visual or graphic message is displayed right under the escalators to tell people using stairs is more beneficial for their physical health. A really good idea to promote the use of stairs.
14. Self cleaning is the best cleaning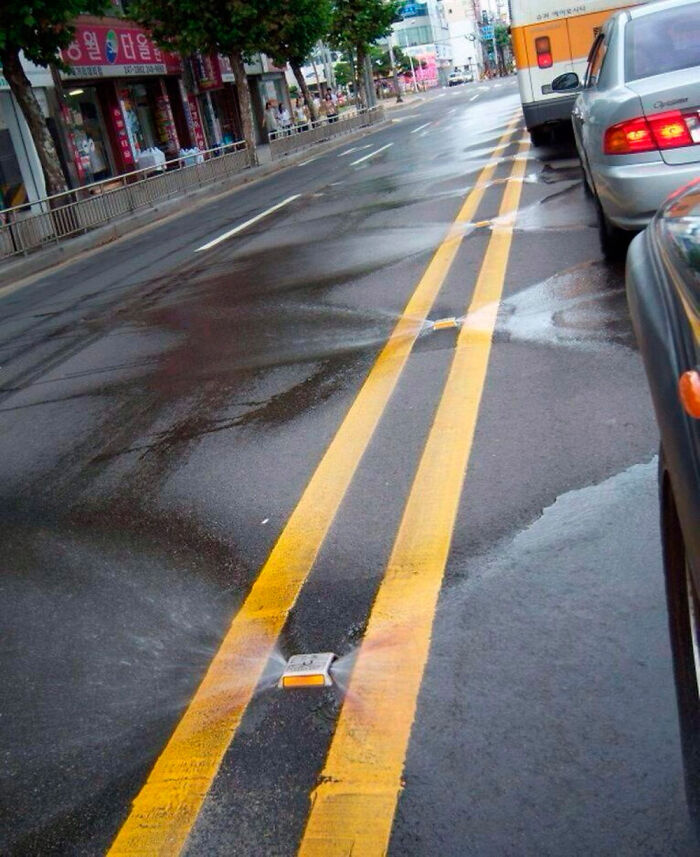 Self-cleaning roads system in South Korea. This is a unique way adopted by the Korean government to make their city clean and neat all the time without any assistance from humans. 
15. Tissue paper for samples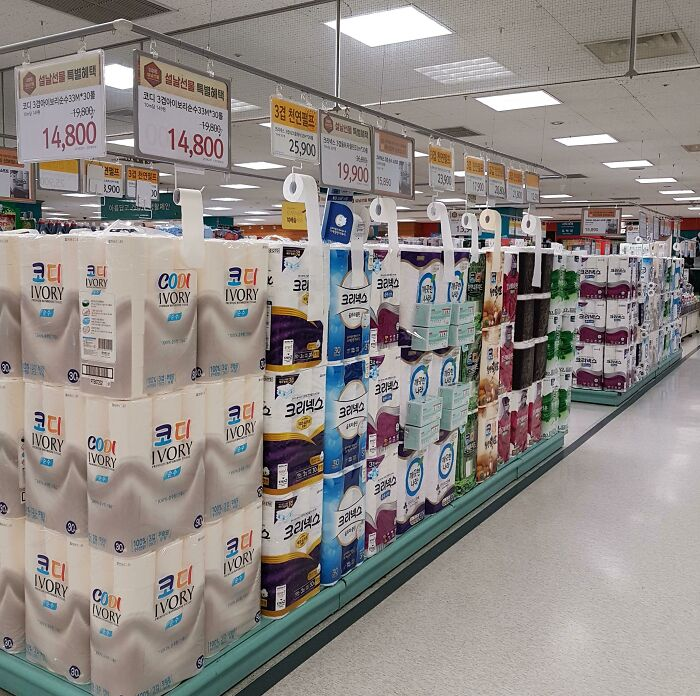 This mall has displayed tissue paper samples for users to find what they are actually looking for.
16. Best cake sellers in South Korea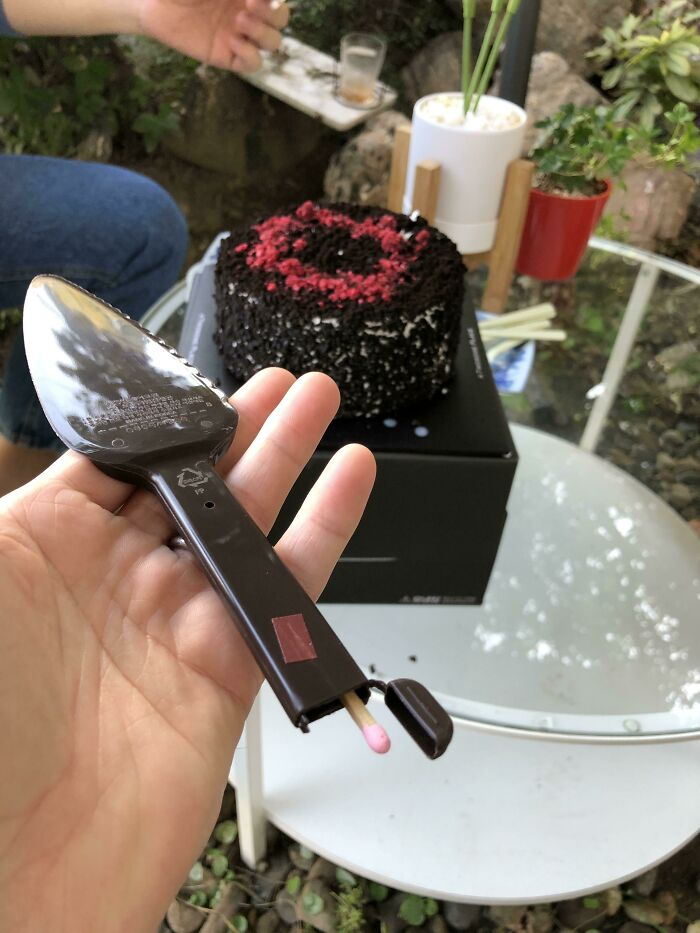 Cake sellers in South Korea usually give a plastic cake knife and candles with cake. Isn't it sweeter than cake?
Additionally, that knife has a matchstick inside. How perfect it is to celebrate a birthday.
17. Helpful robots of Incheon airport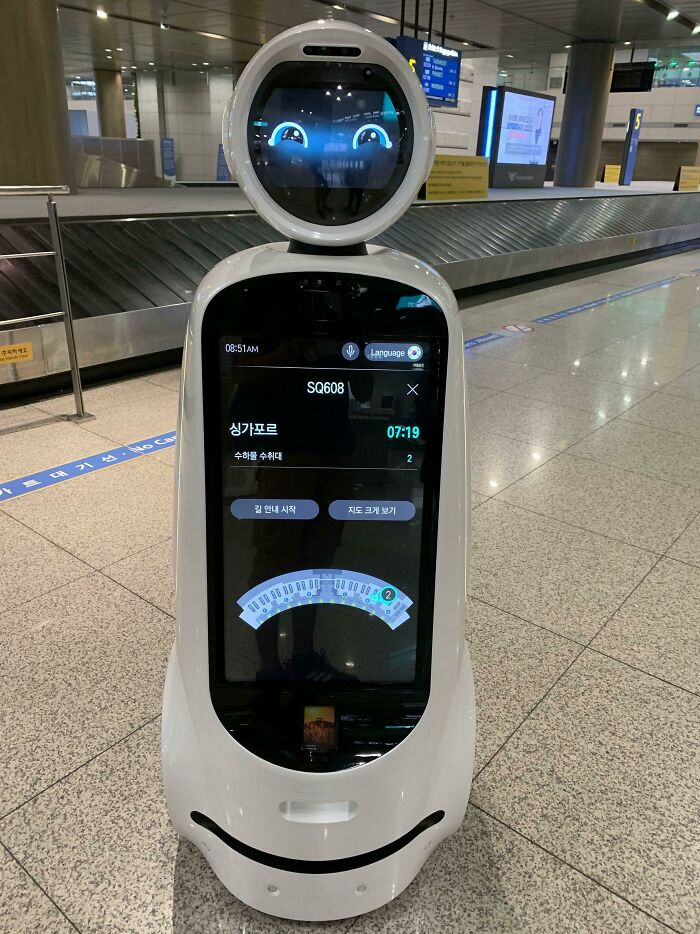 These helpful robots are wandering on Incheon airport to help people find their flight timings and more.
18. A solo cafe to eat alone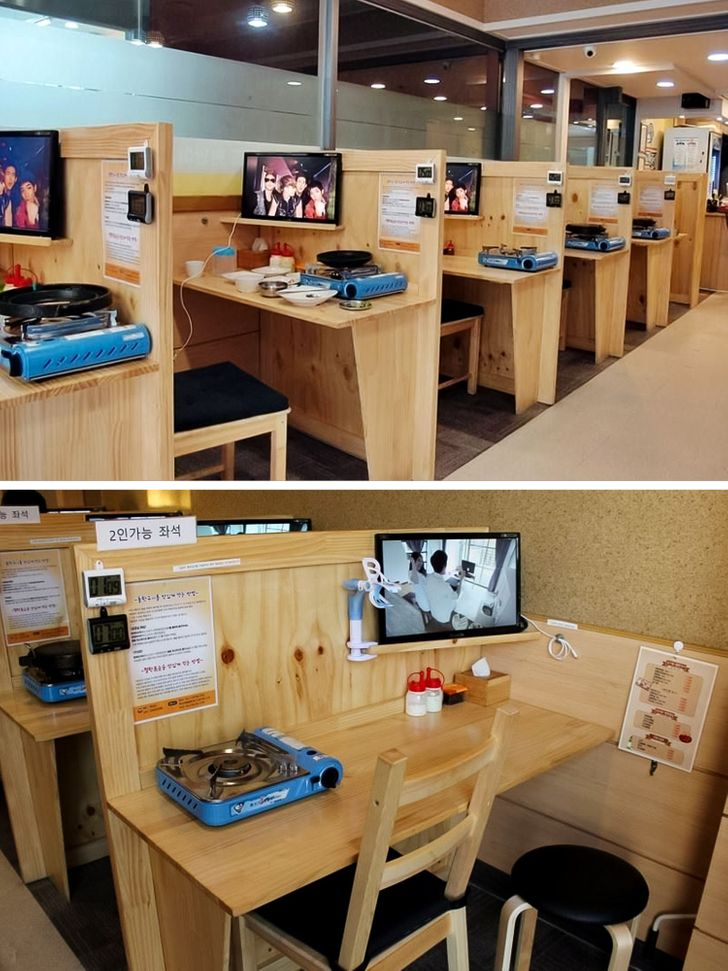 In a suburb west of Seoul, there is a cafe with small cabins where you can eat alone. Each cabin has a stove and LCD inside it to provide you a complete home-like environment.
19. F for fourth floor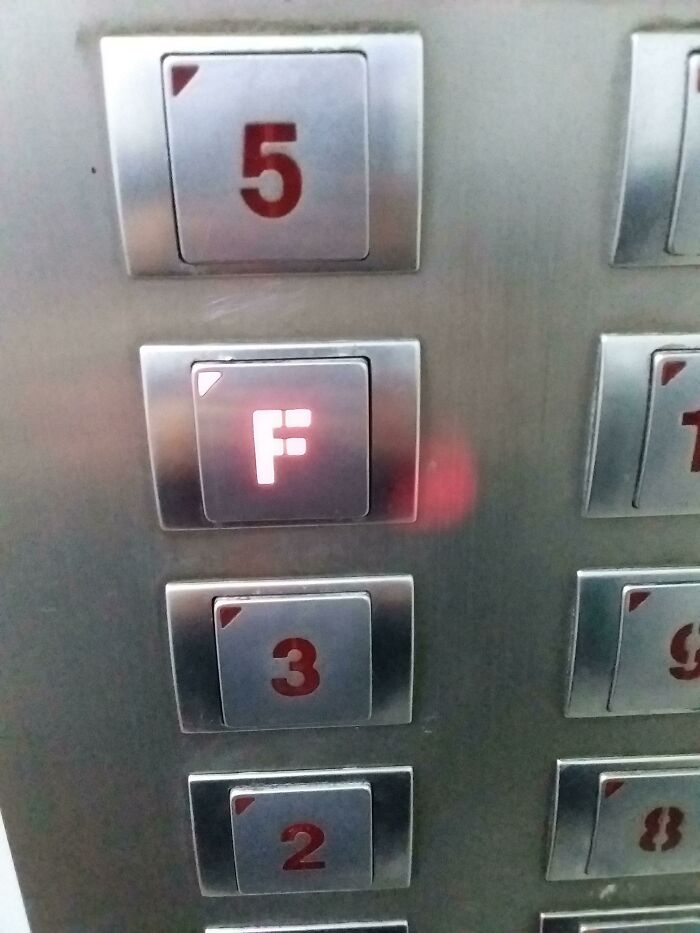 In Korea, and a few other Asian countries, the button "4" is replaced with the character "F" because 4th sounds like death. And they all want to go back home safely. With respect to Korea!
Final Words
No one could deny that Korea is actually another world. Other words of care, love, hospitality, and beauty. 
Not only are the places different but the residents of Korea are also nice and helpful.