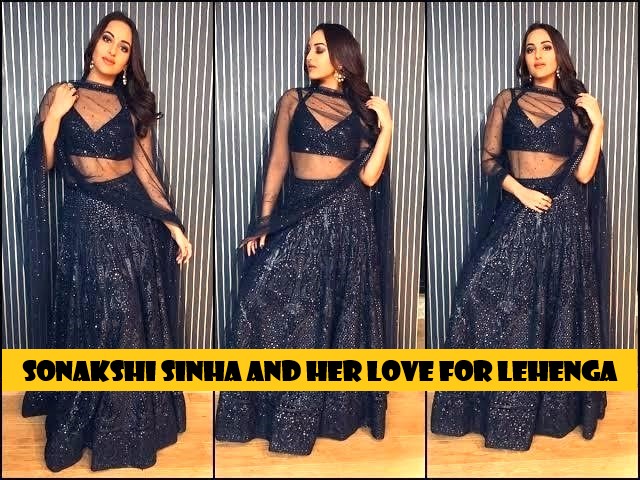 Fashion
What is fashion? Have we ever thought of it? No, because we were busy catching up with the styles ourselves. Nowadays fashion is in which we are comfortable in walking around. But I am sure every girl has thought about wearing a lehenga at her wedding or thought of wearing a lehenga at their closest friends or relatives wedding.
Introduction to lehenga's
For the people who don't know about lehenga so let me give you a little introduction about it.
A lehenga is a long skirt that falls around the ankle. The skirt is often pleated and embroidered according to the function that can be mostly weddings. The lehenga hangs around the waist leaving the lower back and midriff bare. It is therefore paired with a blouse (also known as a choli) and drape(dupatta).
Types of lehenga:
There are several kinds of lehenga such as:
Lehenga choli
Lehenga saree
There is something about lehengas that attract people to it. I think it's the grace and style which is added to the dress automatically, while recently using On my social media I saw new pictures of Sonakshi Sinha lehenga picture and let me tell you that girl is giving me goals on how to carry a lehenga gracefully and beautifully. The design is so sophisticated and beautiful that the person who wears feels like she has come out of the fairy tale.
Isn't she looking jaw-dropping gorgeous I mean I am having a crush looking at her picture the embroidery, the hairdo the headband everything is just flawless and drool-worthy? This actress has been seen wearing another attractive lehenga which can make every other person crazy but its uniqueness. By just looking at the lehenga a person can feel the beauty of the clothes and the delicate embroidery done in that lehenga is praise-worthy.
Her pastel pink blouse and her long pink skirt with her sleek straight hair and minimal jewelry making her look divinely angelic and graceful. Her fans are going crazy watching her posing wearing ethnic wears with such delicacy. Most of the people are trying to copy her lehenga look for their weddings and reception look.
If you are thinking this is it so wait for another surprise in by this stunning actress in which she has worn a black lehenga which looks so mesmerizing and hot on the actress .the actress looks so bold and alluring with a black shimmery lehenga and black halter neck blouse and sheer dupatta. She wore a pretty set of lehenga and went for smokey eye makeup to highlight her traditional look which left people speechless. What completes her traditional look is the little bindi on her forehead.
Sonakshi love for lehenga
Sonakshi Sinha has the greatest fashion sense if it comes to eastern clothing such as lehengas and salwar kurta. she has more than thousands of lehenga wear pictures for which my heart goes out and I want to go to the store and buy as much lehenga as I can but unfortunately, I am not Sonakshi Sinha so I can't even afford it but what I can do is enjoy her pictures.
Not many people like yellow color some say it's not my color some says it's too dark for us to wear, but the actress didn't slow down there she wore a yellow lehenga which will make every one started liking the yellow. The embroidery blouse is looking so aesthetics it makes the person look modern yet classy, her lehenga is also made with silver embroidery which is giving a compliment to the blouse. The only lehenga is not doing the work her low ponytail and her beautiful necklace, earrings, and rings are doing magics to her look. The way she had done nude makeup looks outstanding.
Let you are the picture and you people decide am I the only one who thinks she is looking beautiful or you people also agree with me because I am going nuts after her.
Her lehenga looks divine. What colors do people think to describe purity, elegance, and sophistication all in one? Ok, let me tell you my opinion, for me it will always be white, silver. For me, these colors are the real definition of innocence. I wish you have seen her silver lehenga's picture cause it will make your heart beat faster the person who stands beside her will feel self-conscious cause she is looking drop-dead gorgeous.
Now you people will think I am mad cause I describe Sonakshi Sinha's every lehenga look saying it's beautiful, it's gorgeous but how can I not when she is looking so pure and so pretty that I can't deny the fact that she is looking glamorous, her embroidered lehenga is taking my heart out with that the way he had done her makeup with so much perfection and her earrings are just giving her plus point.
Enough of my talking let me show you the picture then you people judge that I am exaggerating or not.
Start loving your flaws
Every girl has a fantasy to look beautiful in front of her spouse boyfriend or for themselves it's not difficult because everyone is beautiful in their own way. she was overweight when she was at her early age than his family friend and a very well known actor Salman Khan encouraged her to lose her extra weight so she can be an actor and model and here she is inspiring so many people like me to transform their selves, not for anyone else but themselves.
If you will start loving yourself you will start seeing the world from a different perspective and you will feel how beautiful this world is. Love yourself cause you are no less than Sonakshi Sinha. Let's make her our inspiration for loving ourselves and start working on ourselves to make the difference in ourselves and for making our life healthy and happy and let's start cutting out negativity from our life whether it's a negative person or a dangerous addiction.
Let's live our lives to the fullest and let's enjoy the company of the people whole we love with all our hearts.
If you started loving Sonakshi's lehenga fashion and you want to see more. Go to that link and enjoy it.