🏫 School Emoji
🏫School Emoji Meaning
The 🏫 school emoji refers to a school building. Places where teenagers or children attend their education. Education emoji is the picture of an educational institute. It shows the relation of a person with the school. You may add this emoji to your texts and messages when you feel like going to the school or not feeling like going there at all. This emoji shows a person's intention about his school and he just needs to make sure that he's giving out his perspective about the school by using the amazing emoji.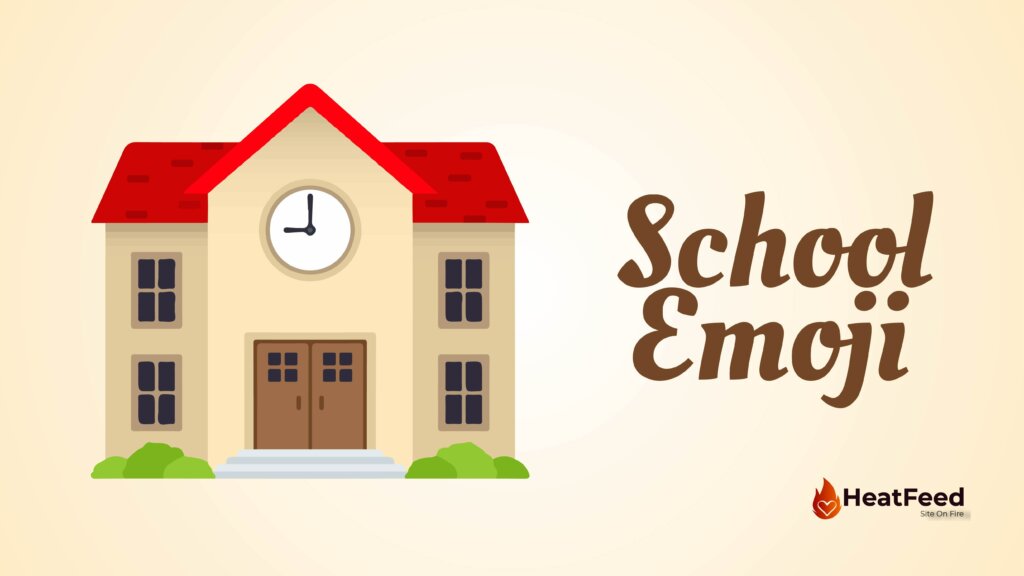 The education emoji or school emoji copy and paste depicts an educational foundation, which could be an elementary, middle, or high school. A large clock can also be found on the building's façade. Obviously, it is frequently employed in the context of education in its literal sense. Furthermore, it is not limited to school education; it may also represent colleges and be combined with emojis such as the Woman Student Emoji. School buildings looks different in colors on different platforms like Twitter or others.
Note: In 2010 school was accepted as part of Unicode 6.0. In 2015 high School emoji was added to emoji 1.0.
Examples of using the 🏫 emoji in the sentence
There are certain examples of the school emoji to show that you can use them in sentences very well.
1. School year is about to start 🏫
2. It's my last year of High School 🏫
3. My friends at 🏫 are great.
4. What happened at 🏫today?
Similar Emoji
📕 Closed Book, 📘 Blue Book, 📚 Books, ⏰ Alarm Clock, 📗 Green Book, 👨‍🏫 Man Teacher, 📓 Notebook, 📔 Notebook with Decorative, 📖 Open Book, 📙 Orange book, 💯 Hundred Points
Also Known As
🏫 Clock Tower
🏫 Elementary School
🏫 High School
🏫 Middle School
Apple Name
🏫 School
Codepoints
🏫 U+1F3EB
Shortcodes
:school: (Github, Slack)
emoji
emoji copy and paste
School Emoji