In a World email is king, snail mail also exists and is used actually when sending written letters to other people especially from fan mail. So, after the launch of Deadpool, Reynolds received a letter from a fan. The kid was given an English class assignment to write a letter to someone. This kid decides to write Deadpool himself.
#1 A Letter wrote by a Kid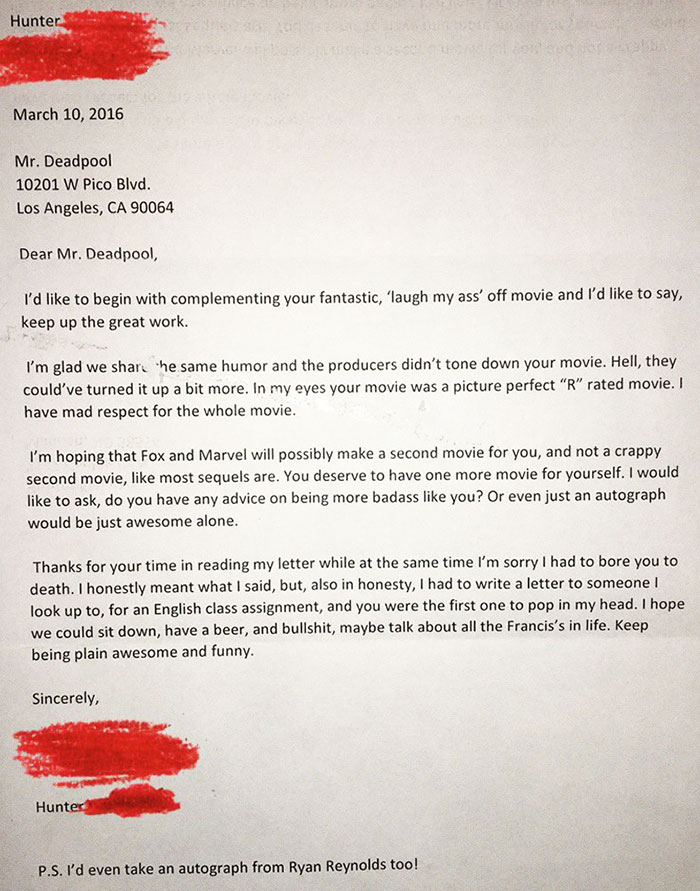 #2 Rayan Reynolds responded – He has now shared it on Twitter and Instagram.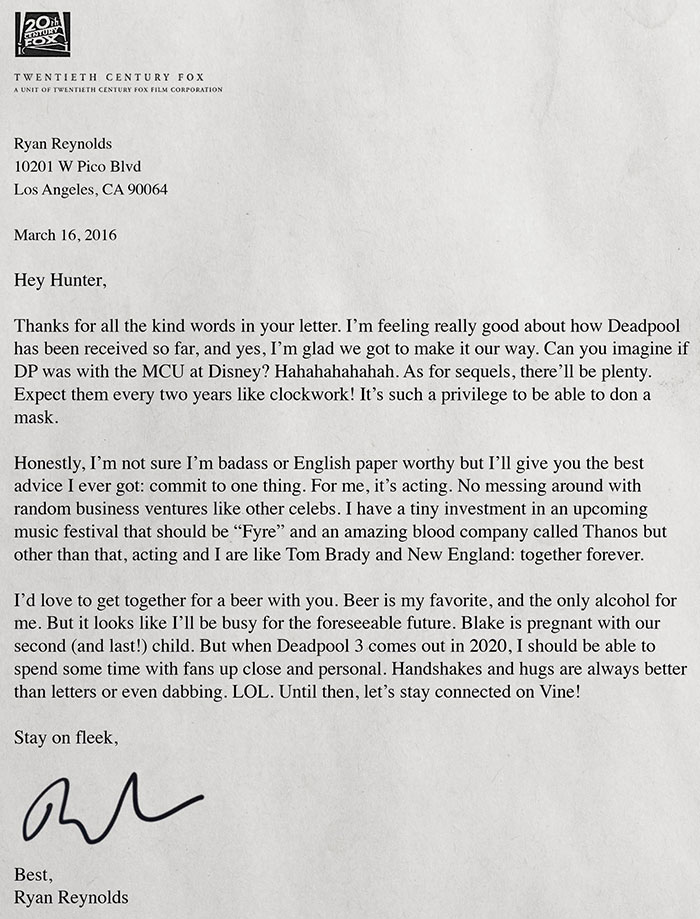 People's reaction towards this letter
#3