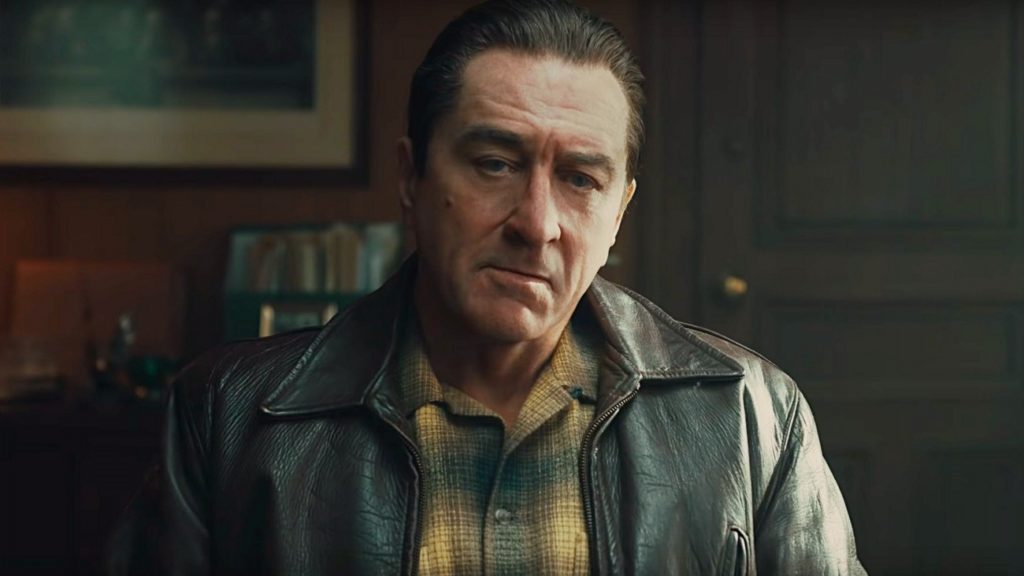 A Small Tribute to Robert De Niro's Personality
Any time you are talking about the highest valued actors working today, one actor, you will always find in your discussion is Robert De Niro. His acting is marvelous if he is starring in a comedy, drama, or even animated film, his love, and enthusiasm for acting always seem to shine throughout the scene. He has made it possible and done it all to its peak by his God gifted acting capabilities, and deserves to be the best and successful as he is now.
Childhood & Early Life
He was born on August 17, 1943 (age 76) and got his name from his father Mr. Robert De Niro, Sr. and Virginia Holton Admiral in Greenwich Village, New York City. He was a sculptor and an abstract expressionist painter, & his mother was also a painter by profession and a poet as well. His parents got divorced, when he was only three years old, and he was thereafter left with his mother. However, his father didn't break contact with young Niro and played a significant role in his growth and education.
Robert's Schooling and Higher Education
He got his preliminary education from Little Red School House and PS 41, Elisabeth Irwin High School. His first acting spell was for 'The Wizard of Oz' a school play. In this play, he played the role of the Cowardly Lion. This debut on the school stage paved a supporting way for his future course of life.
Switching to Acting Course
He first enrolled at McBurney School for completing high school studies but he had to switch to Rhodes Preparatory School. Unfortunately, he quit from both of them and started to pursue his career in acting. He started learning acting course at Stella Adler Conservatory and Lee Strasberg's Actors Studio and revealed and polished his acting assets.
Start of Acting Career
Robert De Niro's acting career started in 1963. When he played a small role opposite Jill Clayburgh for the movie, 'The Wedding Party'. The film was released in 1669 and hit the theatres and gave him an identity. Then he did a couple of cameo appearances for different movies. Including 'Les Jeunes Loups' and a French film, 'Three Rooms in Manhattan'. The French film technically became his debut movie. 'Greetings' was his first film as a lead actor. The film was released in 1968.
Robert's Major Works
'Bang the Drum' and 'Mean Street' proved to be his breakthrough performance. And both of the movies were released in a gap of two months. The movies brought widespread acclaim to Robert as an actor. Moreover, they did a good business at the box office. Especially the movie 'Mean Streets' made an enormous $3, 000, 000 net profit. The epic drama, The Godfather Part II'; from Francis Ford Coppola productions, further paved his position in a firm way as an actor. The film collected widespread recognition and appeal and got eleven nominations. And eventual six victories at the Oscars standing testimony to the same. At the box office, the movie did a business of $193 million.
Nominations, Awards & Achievements
Robert De Niro has been nominated seven times to earn the credit of the prestigious Academy Awards; five times for Best Actor and twice in the category of Best Supporting Actor. He has twice won the award; as Best Supporting Actor for Best Actor for 'Raging Bull' and 'The Godfather Part II'. Robert has also been nominated eight times for the Golden Globe Awards in different categories; such as Best Actor – Motion Picture Musical or Comedy and Best Actor – Motion Picture Drama. He won the award for his mesmerizing performance in 'Ranging Bull' in the category of Best Actor – Motion Picture Drama. He was conferred in 2011, with the prestigious Cecil B. DeMille Award, Golden Globe Lifetime Achievement Award for his exceptional talent and marvelous artistic skills.
Robert De Niro Net Worth and Salary
As an American film and stage actor, producer, and director, Robert has a net worth of $500 million. He has earned more than $10 million in a year.