There are a lot of things to do in life and adding cooking to that list can be tough. Some nights you want dinner on the table as soon as possible. So at that time, you can try these fast and easy recipes and quick and easy dinner ideas that use easy ingredients and time-saving ideas.
These delicious and healthy recipes don't have to take all day. Because these recipes are quick, easy, and seasonal for any time of the year. Now check our top & fast recipes, quick easy dinner ideas, quick and easy dinner ideas which are given below:
1. 5 Minute Tacos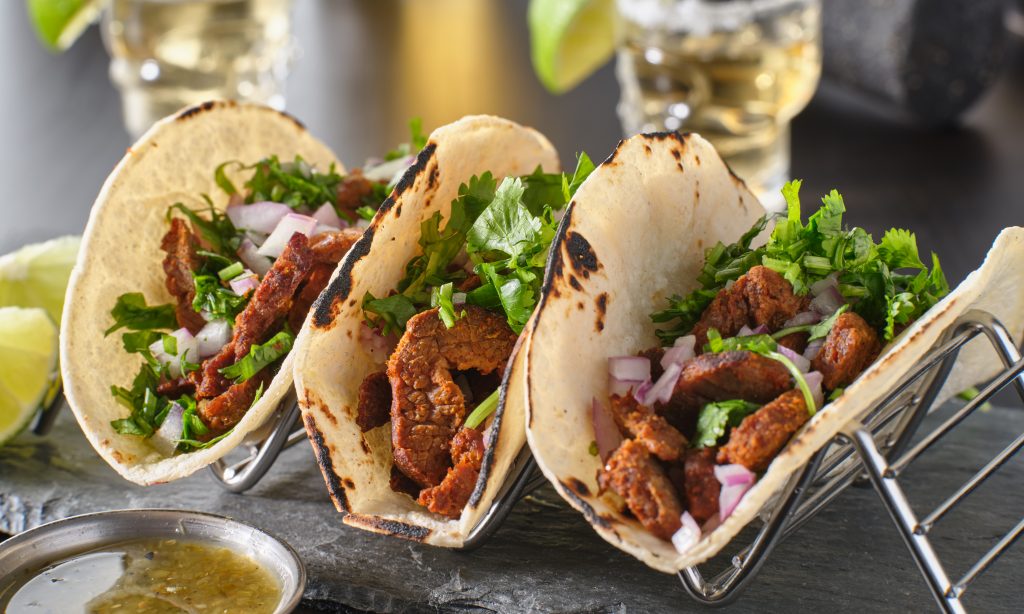 Here is one of the easiest dinner recipes: 5 Minute Tacos! Yes, dinner can really be made in just 5 minutes. These tacos are filled with chorizo-style eggs.
Total Time: 5 Minutes
Recipe:
Follow this recipe to make dinner in just 5 minutes. Don't forget to try this Yummy recipe.
First, add four eggs to a bowl and whisk them together. Add the garlic powder, chili powder, cumin, and kosher salt in it, and then again whisk it.
Now in a skillet, heat the olive oil. Add eggs and cook it for 3 to 4 minutes total on medium flame.
Warm and char tortillas for just 4 or seconds per side.
Top with torn cilantro leaves, salsa Fresca, thin sliced red onions, and hot sauce.
Now enjoy dinner with your family or friends.
2. Salmon and Asparagus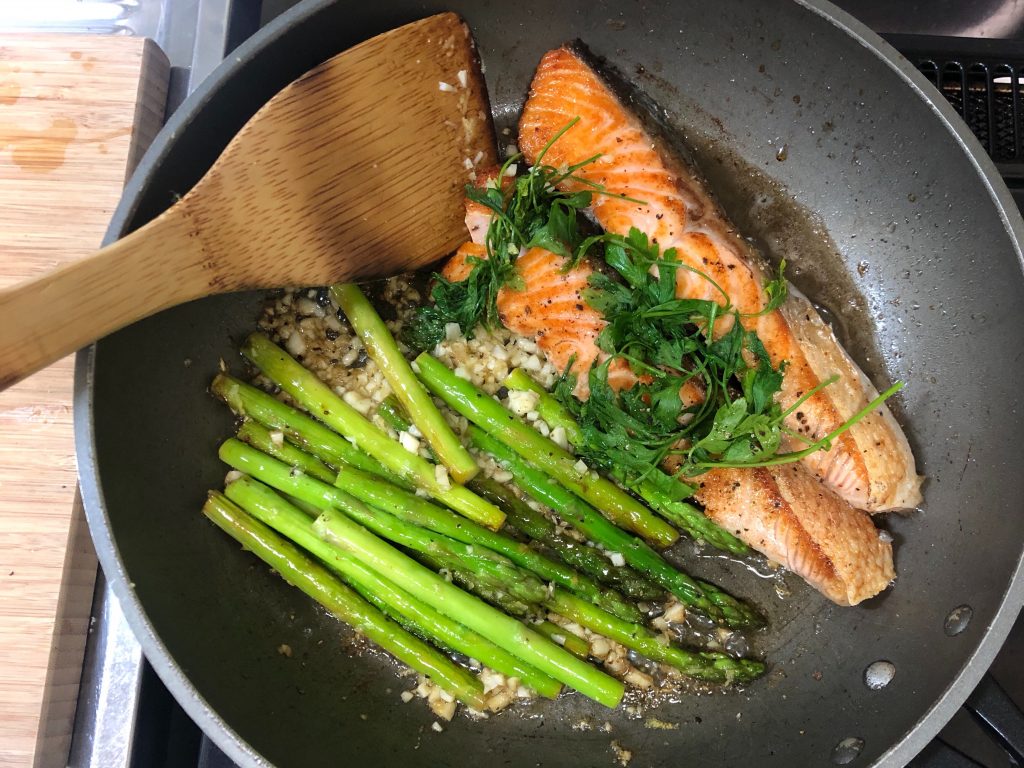 It is very simple and elegant but the taste of this dish is like something you'd ordered at a five-star restaurant. This salmon and asparagus sheet pan meal is perfect for a midnight meal.
Total Time: 20 minutes
Recipe:
Allow salmon to come to room temperature and preheat the oven to 425 °F.
Line a baking sheet with foil and then trim the asparagus. Place it on the baking sheet and toss it with olive oil. And spray some kosher salt and fresh ground black pepper.
Pat the salmon dry and place it on the foil. Sprinkle some olive oil, kosher salt, and black pepper.
Now place asparagus around the salmon and add the chopped herbs on top of everything. Also, add the lemon slices on top of the asparagus.
Bake it for almost 9 to 12 minutes until tender at the thickest part. If the salmons are ready before the asparagus then remove the salmons and continue cooking.
3. Easy Cajun Shrimp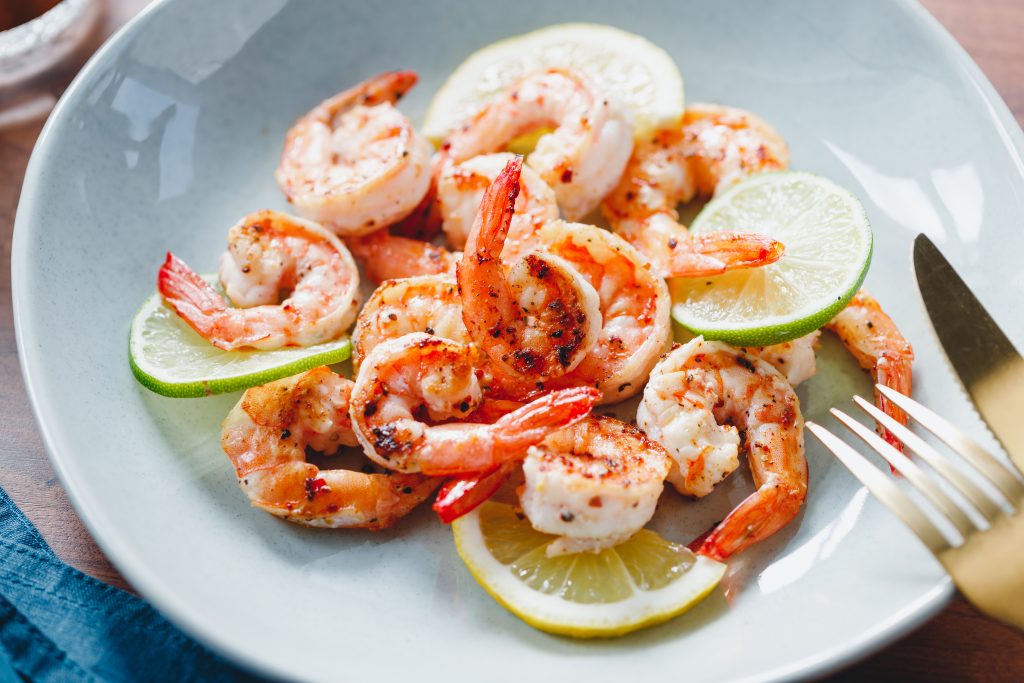 Shrimps are one of the easiest, most delicious, and quick dinners. And this easy cajun shrimp recipe makes them taste irresistible in a few minutes. Pair it with a salad or quick veggie side and you have got dinner.
Total Time: 5 minutes
Recipe:
This cajun shrimp recipe is so easy and fast, it'll be done in just a few minutes. Follow the given steps to try this recipe.
Pat the shrimp dry and season it with cajun seasoning, onion powder, salt, and garlic powder.
Take a skillet and add some olive oil to it. Now saute the shrimp for just 1 to 2 minutes per side until it cooks through.
Now serve it with veggies and salad.
4. Quick Burrito Bowl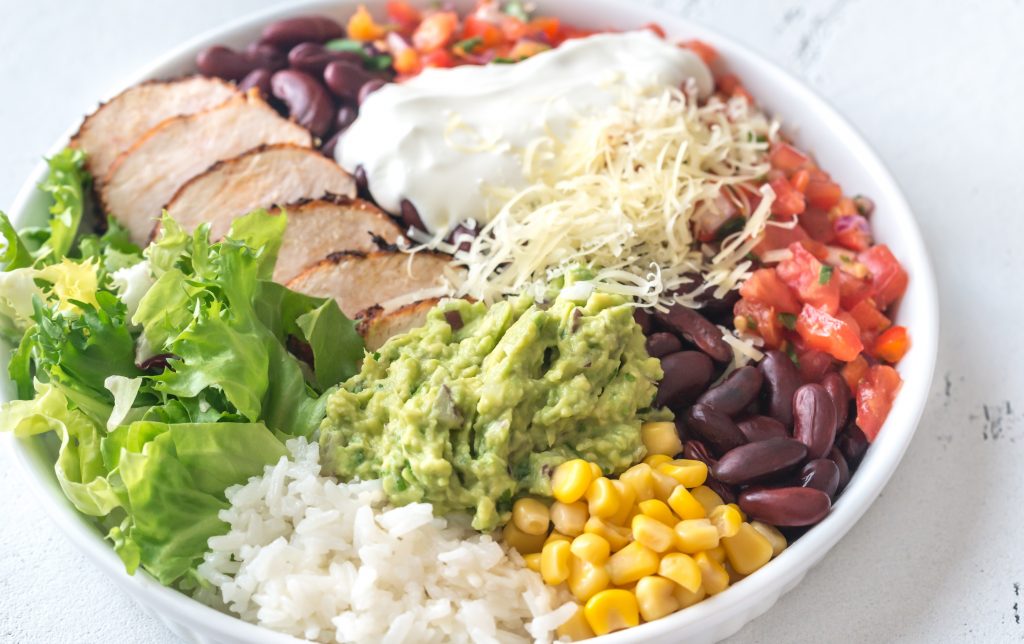 The quick burrito bowl recipe is always satisfying and works for almost every diet. You can make this magical recipe in just 15 minutes and we really timed ourselves.
Total Time: 15 minutes
Recipe:
Make the stovetop white rice, Instant Pot Rice, Stovetop Brown Rice, or Cilantro Lime Rice. you can also buy the pre-cooked packet that cooks in just 2 minutes.
When the rice is done. Drizzle some olive oil and add a few pinches of salt.
Take a bowl and mix the beans, pico de gallo, and corn with kosher salt.
Now slice the cherry tomatoes in half, cut the avocado, and thinly slice the onions.
Mix them together and add the rice to the bowl.
Now it's time to serve dinner.
5. Naan Pizza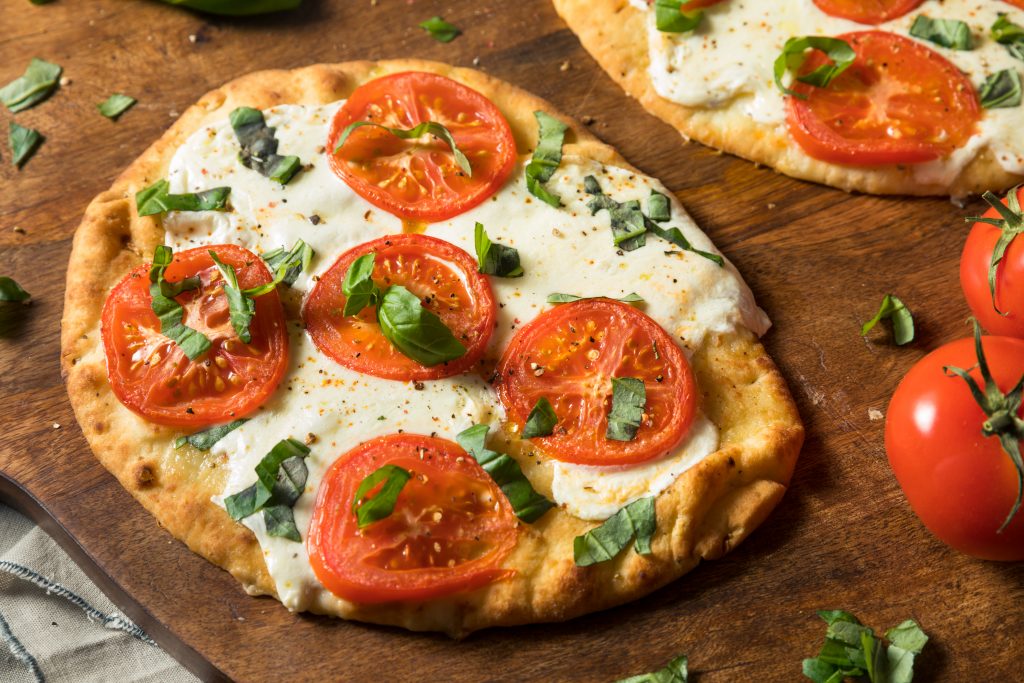 Here is our ultimate quick and easy dinner recipe. This is healthier, tasty, and faster than delivery pizza.
Total Time: 15 Minutes
Recipe:
First of all, preheat the oven to 450 °F.
Now place the naan bread into the oven and baked it for 3 minutes. Flip the naan and baked it for further 2 minutes.
Carefully remove the naan bread and put it on the baking sheet. Now spread with a thin layer of pizza sauce, add cheese, and drizzled kosher salt.
Place the baking sheet in the oven and bake it until the cheese melt. When it did remove the baking sheet from the oven and top it with torn basil.
6. Avocado Club Sandwich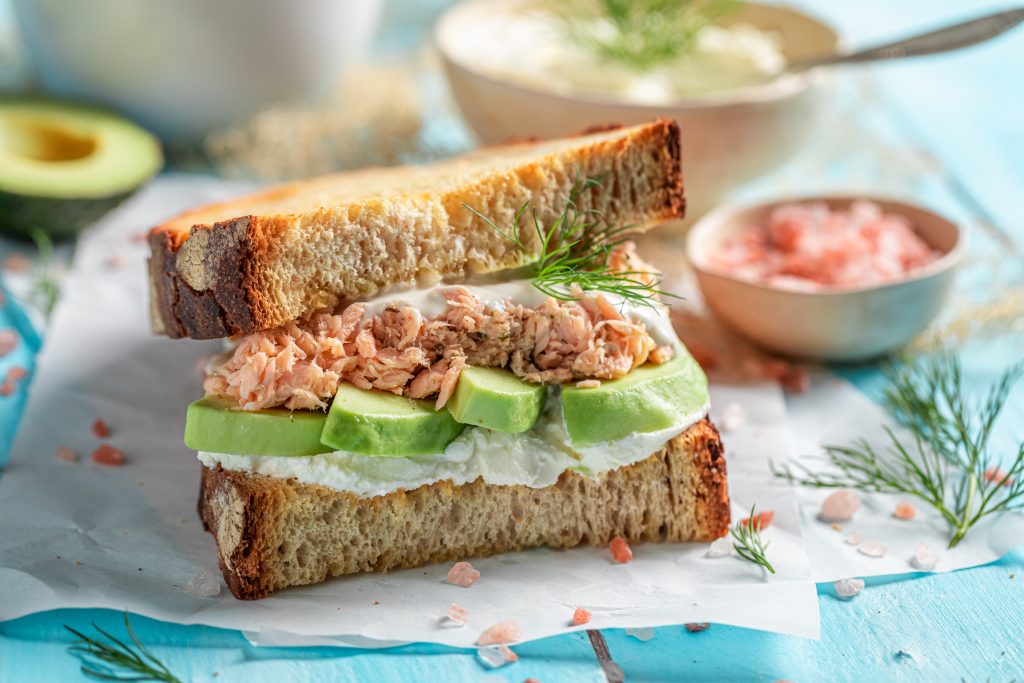 Here is an easy and quick recipe for a sandwich that will surely surprise you. The combination of rich, hearty, savory, and crunchy is so desirable. So read the recipe which is given below and made the dinner in just 10 minutes.
Total Time: 10 Minutes
Recipe:
First of all, make coconut bacon, and put it in the freezer until ready to serve.
Now toast the bread and then slice the tomatoes and avocado.
Drizzle the tomato sauce and pinch of salt.
Cover both sides of the toast with the mayonnaise. Now take the button slice of the bread and layer it with cheddar and provolone cheese, then avocado slices and tomato slices. Top with a drizzle of coconut bacon, add the other slice of the bread and serve.
7. Sheet Pan Quesadillas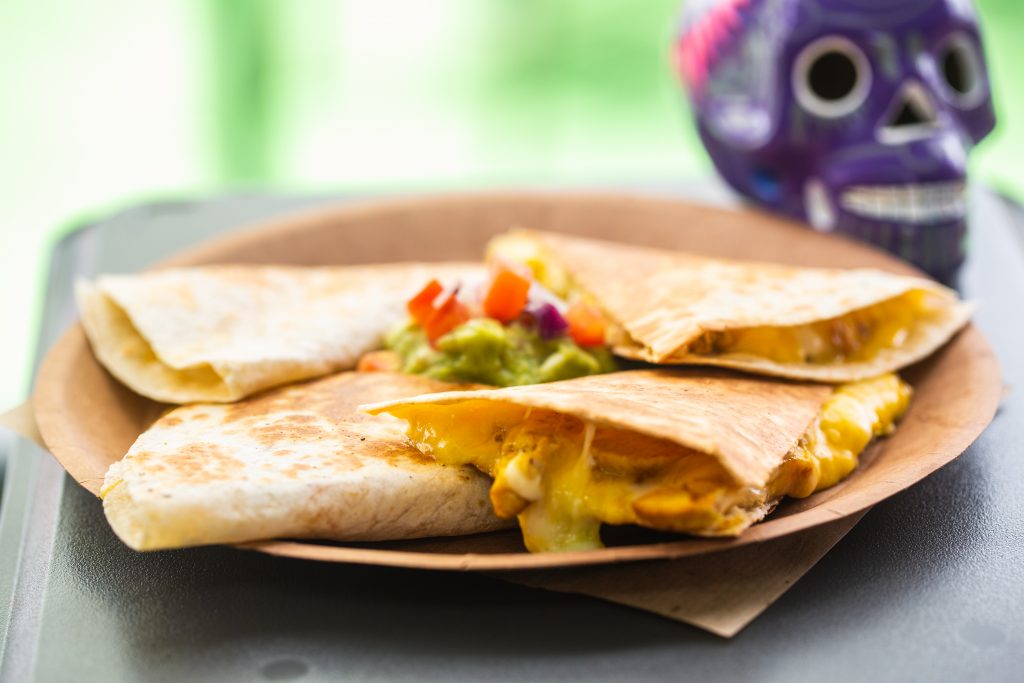 This quesadilla in the oven recipe makes the humble solo meal into a quick and delicious dinner. Try this recipe now and see how everyone starts begging for more.
Total Time: 25 Minutes
Recipe:
The first step you have to do is preheat the oven to 425 degrees.
Spray some olive oil on the baking sheet and then place tortillas on the baking sheet.
Add toppings and then fold the quesadillas into a half-circle.
Now bake it for almost 8 minutes and then flip and again bake it for 6 to 7 minutes.
It's time to cut quesadillas into pieces and serve.
8. Classic Tuna Salad Sandwich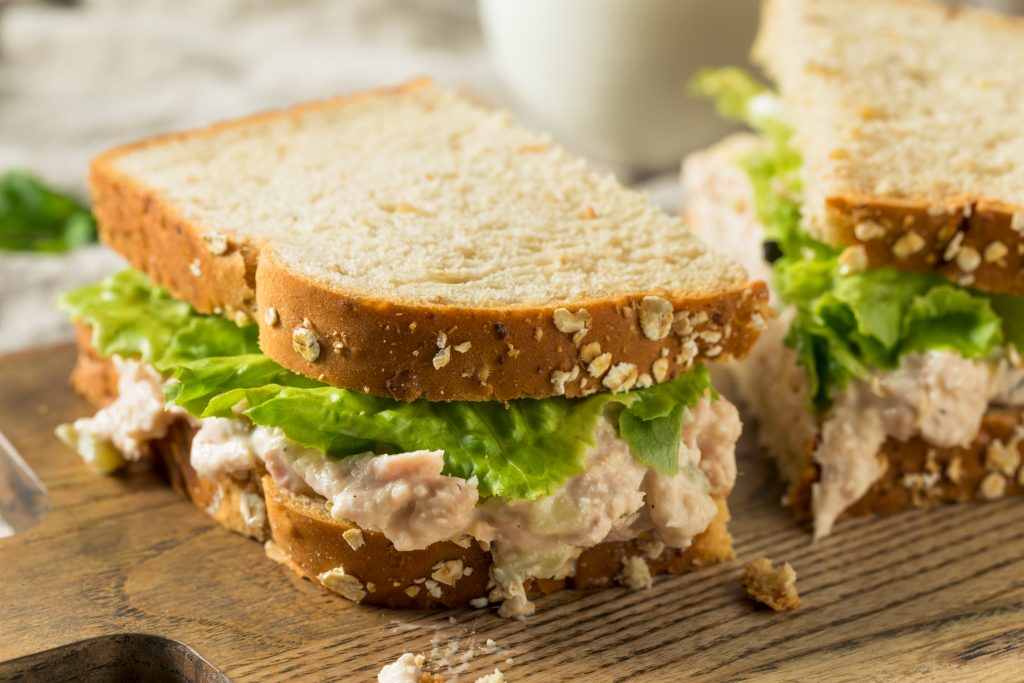 If you have a shortage of time for a tuna salad, then try this classic tuna salad sandwich recipe because it is surprisingly satisfying. You can also make it ultra-creamy by using both Greek yogurt and mayo.
Total Time: 10 Minutes
Recipe:
Drain the tuna and place it in a medium bowl. Then use the fork and break apart the large clumps.
Chop the red onion, dill pickles, and celery.
Now mix the vegetable and tuna with other ingredients.
Serve it at dinner and you can also store it for 5 days.
9. Tuscan Soup with White Beans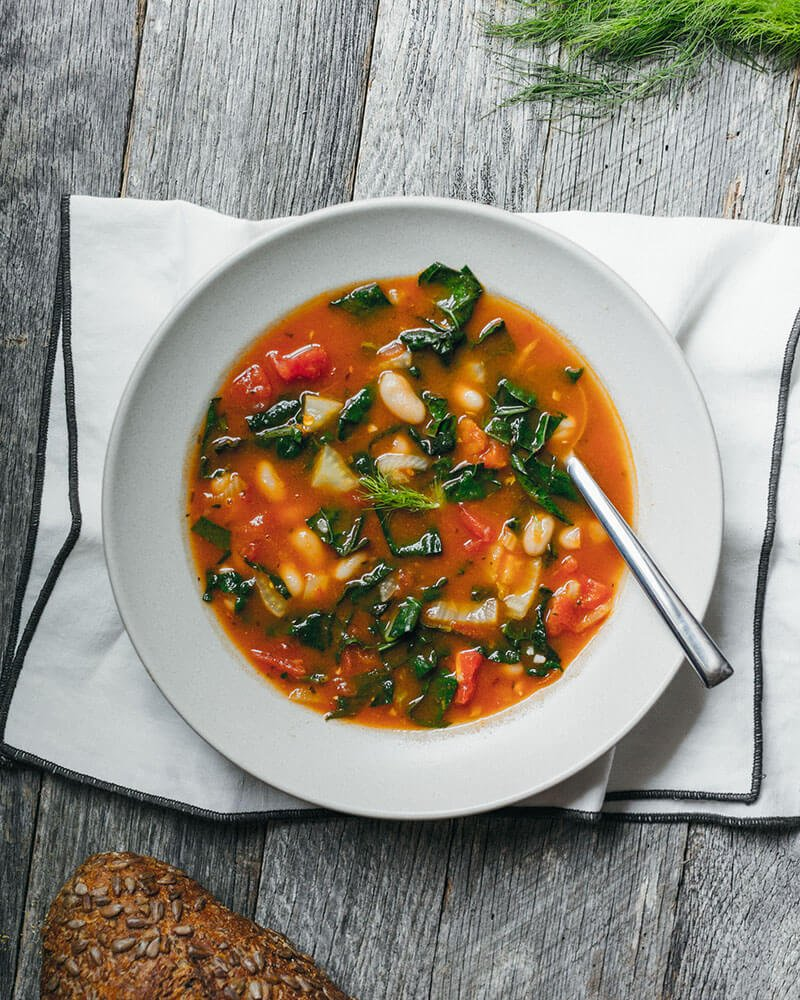 These loaded quinoa tacos are best for weeknights. The quinoa filling is filled with lime and taco spices. Then combine it with spicy sour cream, bell pepper slaw,  feta cheese, and salsa. And, get the deliciousness in just a few minutes.
Total Time: 30 Minutes
Recipe:
Wash and roughly chop the kale. Then chop the fennel bulb. Drain and rinse the cannellini beans.
In a dutch oven, Drizzle some olive oil and heat on medium flame. Then bake the fennel for 5 minutes.
Add the canned tomatoes and steam for eight minutes.
Add the vegetable broth, cannellini beans, and water. Bring to a boil.
Now add the flakes, dried basil, smoked paprika, red pepper flakes, and kosher salt.
Add the kale and steam it for about 5 minutes until tender.
Serve garnished with fennel sprigs and grated pecorino cheese.
10. Greek Yogurt Mac and Cheese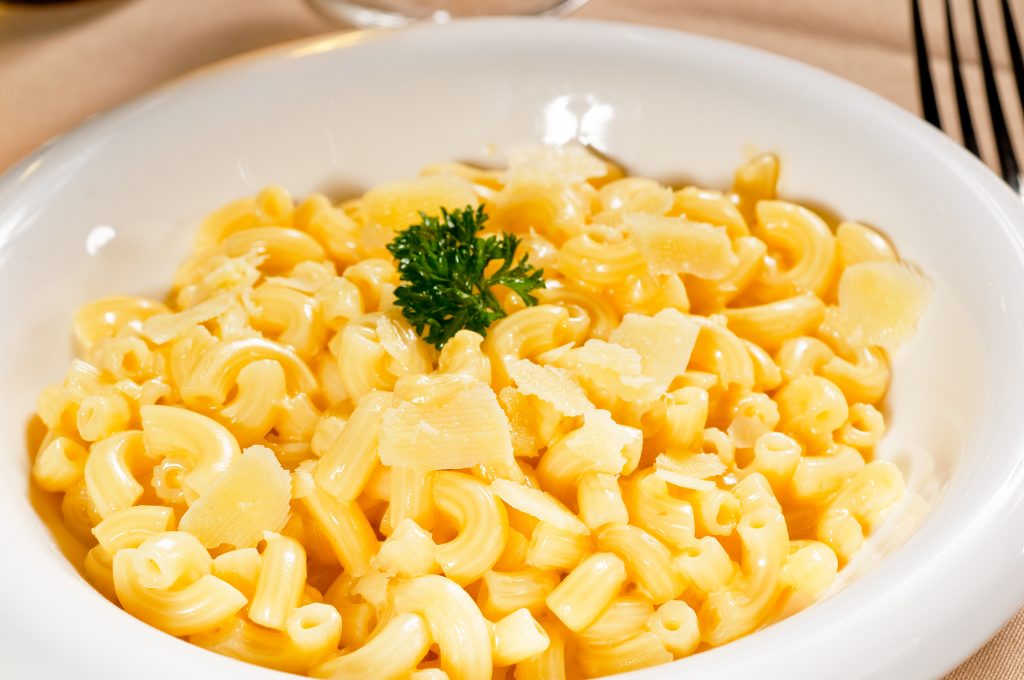 For this cheese and creamy mac, Greek yogurt is mixed in the end to give a creamy texture. The combination of cheddar cheese, fresh garlic, and parmesan cheese make it enchanting.
Total Time: 25 Minutes
Recipe:
Heat a large pot of slate water and cook the pasta according to the package instructions. Prepare a colander in the sink and put the baby spinach leaves in the colander.
When the pasta is boiled, remove it from the heat and drain the pasta into the colander.
For now, mince the garlic and grate the parmesan cheese and cheddar.
In a large skillet, heat the olive oil on medium heat. Add the turmeric, garlic, and ground mustard, and sauté for a minute. Then add the pasta and spinach to the skillet and mix it well until evenly coated.
Add the parmesan and cheddar cheese and continue mixing it. Then splash the fresh ground black pepper and kosher salt.
When all things are done, remove the pasta from the heat and mix it in the yogurt. 
Now it's time for serving.
Wrap Up:
In this article, we have discussed the top 10 easy and quick dinner ideas to try now. These quick dinner ideas for kids and quick dinner ideas for the family are best for weeknight and or midnight meals. If you and your partner are at home and you are busy then must try quick dinner ideas for 2.
In just a few minutes, you can cook a delicious meal by following these recipes. Stay Happy and Stay Healthy by eating healthy meals.