Every June, Pride Month is held to honor the people who took part in the Stonewall Riots. We're getting ready to dust off our rainbow flags, cover ourselves in glitter, and go join the fun. There are parades, festivals, and concerts happening all over the world, so you can always find a way to join in and learn about important social history at the same time. Pride Day is a holiday that takes place on June 28. It is a part of Pride Month. On this day, people remember that the first pride march ever took place in New York City in 1970. But Pride Day is celebrated in different places on different days in June.
What to do During Pride Month
During Pride Month, everyone should be proud of who they are and show the world, in style. The rainbow is a good symbol for all the different colors and tastes of this month-long celebration. There are huge rallies, pride parades, parties, workshops, concerts, and many other LGBTQ+ events that people come from all over the world to attend. The Pride community is very proud of their movement, and they go all out for the celebrations with fancy costumes, make-up, and, of course, glitter, so that they shine for everyone to see. There are also memorials and ceremonies for people in the community who died because of hate crimes or HIV/AIDS. The goal of campaigns and rallies is to help the lesbian, gay, bisexual, and transgender community remember its history and stay healthy.
Histories of Pride Month in the United States
Police raided Stonewall Inn, a gay club in Greenwich Village, on June 28, 1969. Bar patrons, staff, and neighborhood residents rioted onto Christopher Street outside. In addition to the many rioters, Marsha P. Johnson, a black, transgender, bisexual woman, led the protests and fights that lasted for six days. To make their point, protesters demanded that LGBT+ people have safe spaces where they can be open about their sexuality without fear of being arrested. Brenda Howard, a bisexual activist, is often credited with initiating Pride Month. A year after Stonewall Riots, Brenda organized the Christopher Street Liberation Day Parade and Gay Pride Week. New York City's Pride March was born from this, and it has inspired copycat marches all around the world since its inception. It was gay politician Harvey Milk who commissioned a great designer buddy, Gilbert Baker, to design an all-encompassing symbol for the 1978 San Francisco Pride March. Harvey Milk and Mayor George Moscone were slain in San Francisco City Hall on November 23, 1978, by Dan White, a disgruntled former supervisor who was enraged with Milk for pushing against his reappointment to the Board of Supervisors.
On June 28, 1969, on a hot summer night in New York, police raided the Stonewall Inn, a gay club in Greenwich Village. This led to rioting on Christopher Street by bar customers, staff, and locals. Marsha P. Johnson, a black, trans, bisexual woman, was one of the many people who led the riots. She kept the movement going for six days with protests and fights. The protesters' message was clear: they wanted places where LGBT+ people could go and be open about their sexual orientation without worrying about getting arrested. Most people say that bisexual activist Brenda Howard was the one who started Pride Month. Brenda organized Gay Pride Week and the Christopher Street Liberation Day Parade a year after the Stonewall Riots. She is known as "The Mother of Pride." This eventually turned into what we now call the New York City Pride March, and it was the start of other marches and parades around the world with similar goals.
Concerning the rainbow flag, it was gay politician Harvey Milk who asked a talented designer friend, Gilbert Baker, to make an all-inclusive symbol for the San Francisco Pride March in 1978. Harvey Milk and Mayor George Moscone were both killed on November 23, 1978, in San Francisco City Hall. This was done by Dan White, a former supervisor who was upset with Milk for lobbying against his reappointment to the Board of Supervisors. In 1999 and 2000. After President Bill Clinton formally recognized Pride Month in 1999 and 2000, a number of other presidents followed. And from 2009 to 2016, Barack Obama declared June to be "Legally Transgender Pride Month". Although opponents have emphasized that actions speak louder than words, Donald Trump honored Pride Month in May 2019 with a tweet declaring his administration's global drive to legalize homosexuality. More than 2 million people are expected to attend this year's march, which is one of the largest and most well-known parades.
Trending topics on Twitter
However, it began as a method to memorialize the Stonewall Riots of June 1969 and has evolved into a wide range of events in 2021. It's now a celebration of LGBTQ+ activism and a way to honor it. The LGBTQ+ community has been through a lot, and each year is a win and a success worth celebrating for the LGBTQ+ community as a whole. Additionally, this year's Pride Month celebration and honoring of the LGBTQ+ community has flooded the internet with hysterical tweets. In this collection, we've selected some of the best LGBTQ+ tweets that demonstrate the community's strength and humor, as well as its resiliency. These had me on the edge of my seat.
We are in the midst of Pride Month. It's unlawful to be straight in June, in case you didn't know. Please accept my apologies, but that's the way it is. Coronavirus has (mostly) put an end to Pride month for the second year in a row, preventing large-scale parades and protests in support of queer rights around the world. Nevertheless, Ms. Rona can't keep us down for good! We thought we'd pick up some of the funniest tweets to get you in the spirit for Pride Month, which begins today.
Celebrating Pride Months
To celebrate, everyone should embrace who they are and tell the world — in style! It's no coincidence that the rainbow symbolizes the month-long celebration's bright activities and cuisines. Participants from all around the world attend events such as enormous rallies and pride parades as well as parties, workshops, and performances. To make sure they sparkle for the world, the Pride community goes to great lengths to dress up in lavish costumes and make-up for the festivities.
Members of the community who have died as a result of hate crimes and HIV/AIDS are also remembered and memorialized. These campaigns strive to promote and maintain the lesbian, gay, bisexual, and transgender community's history and well-being through holding rallies and organizing public events.
In June, the LGBT community celebrates Pride Month.
Gay pride month (LGBT Pride Month) is observed yearly in June to commemorate the Stonewall riots of 1969 and to promote equal justice and equal opportunity for lesbians, gays, bisexuals, transgender (LGBTQ), and questioning Americans. Customers and friends of the Stonewall Inn in New York City took to the streets in June 1969 to protest the police harassment and persecution that LGBT Americans were routinely subjected to at the time. In the wake of this rebellion, a campaign to ban discriminatory laws and behaviors against LGBT Americans has begun to take shape. These days, the LGBT Pride Month festivities draw millions of people around the world and include events such as gay pride parades; picnics; parties; workshops; symposia; and concerts. During this month, memorials are organized for people who have died as a result of hate crimes or HIV/AIDS. LGBTQ History Month is a time to celebrate the contributions of LGBT people in local, national, and international history. Queer youth are becoming more prominent in federal and municipal laws and practices, and a number of national advocacy groups and other organizations are also paying more attention to LGBTQ youth in their work. Greater acceptance and support for all youth, including those who identify as LGBTQ or are thought to be LGBTQ, will make communities and schools safer and more welcoming for all youth.
Please enjoy, and have a wonderful Pride Month!
1. Just mad right now!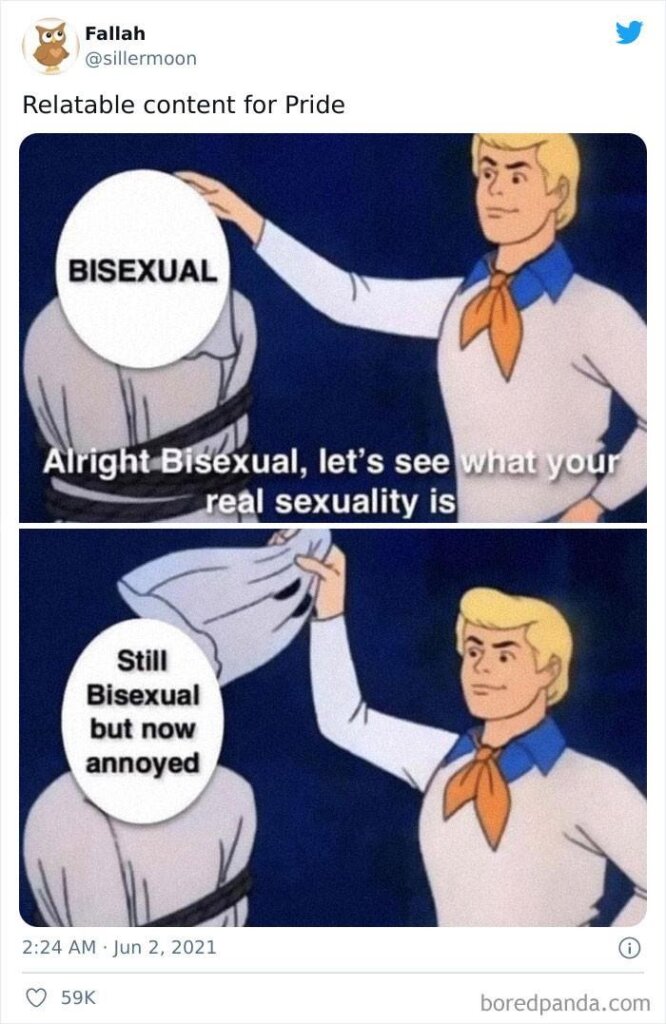 2. "Glad you have the best time!"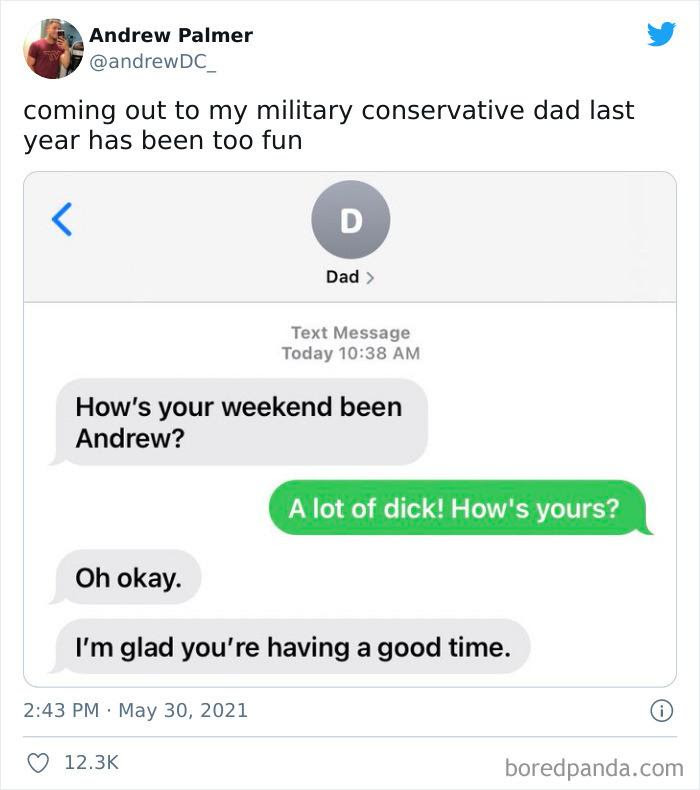 3. Illegal!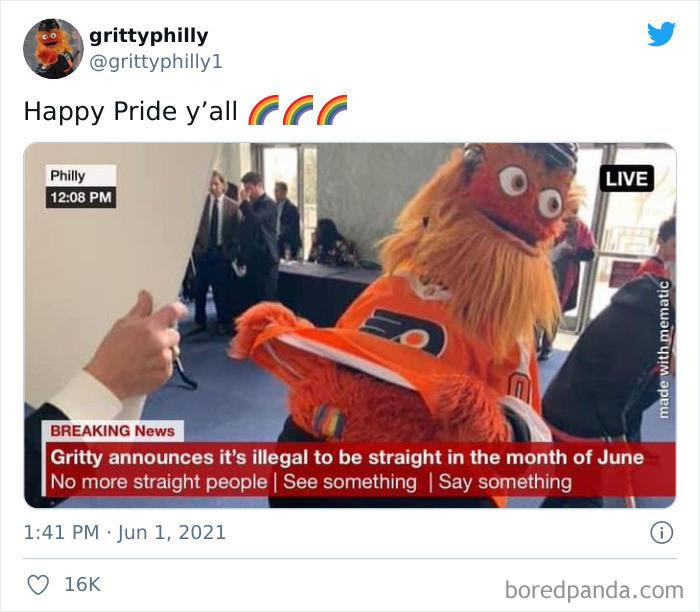 4. Is it for us?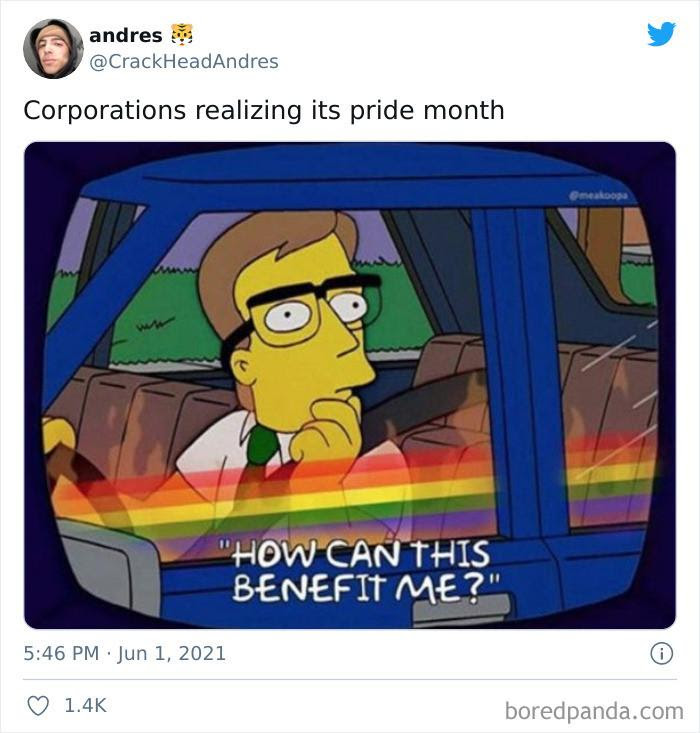 5. Consider this for next year.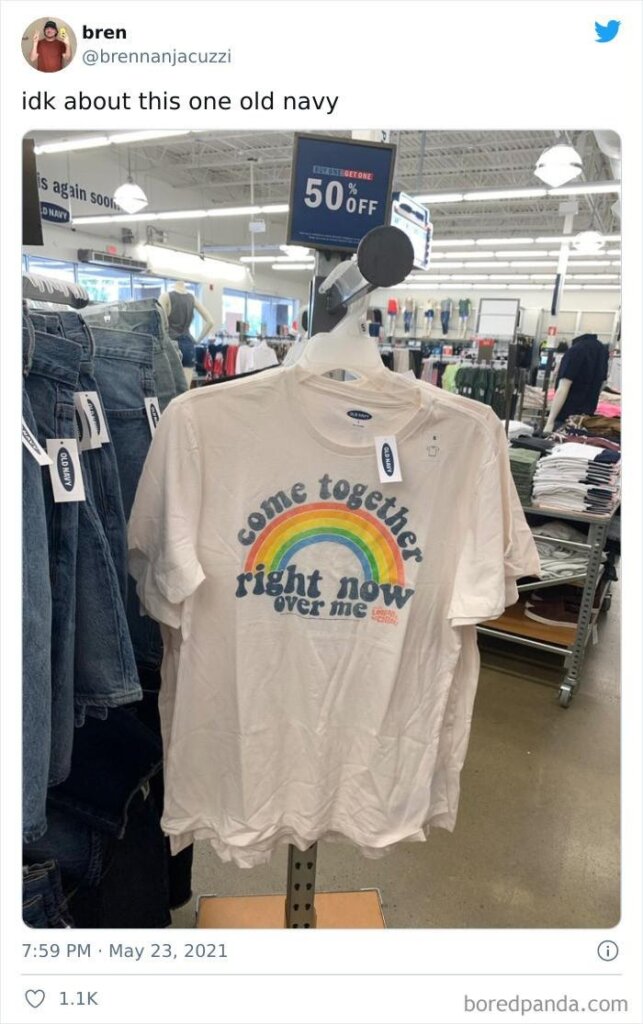 6. Banished forever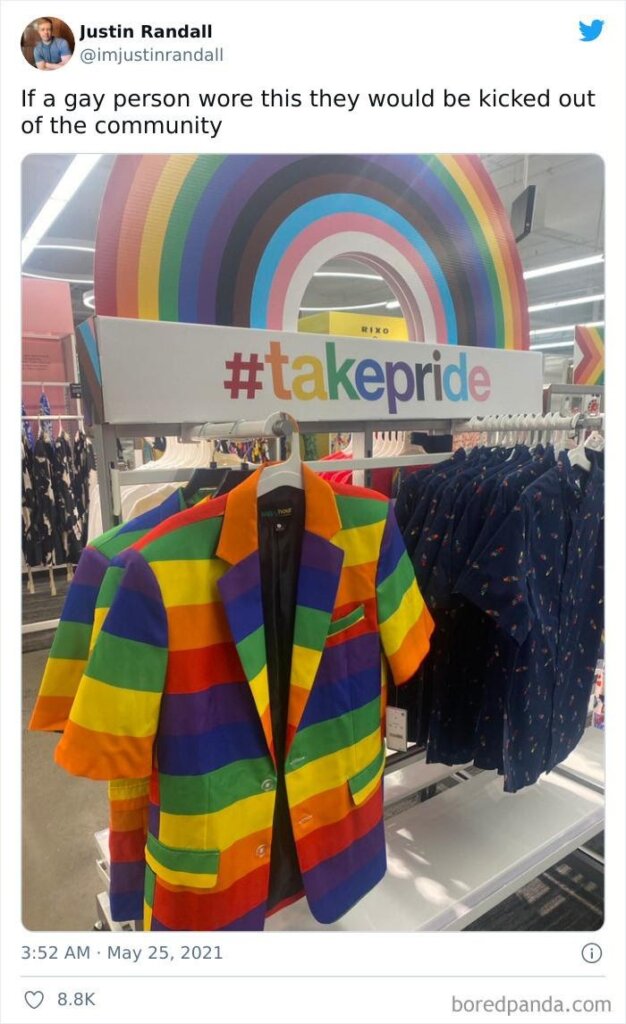 7. 'Get over it'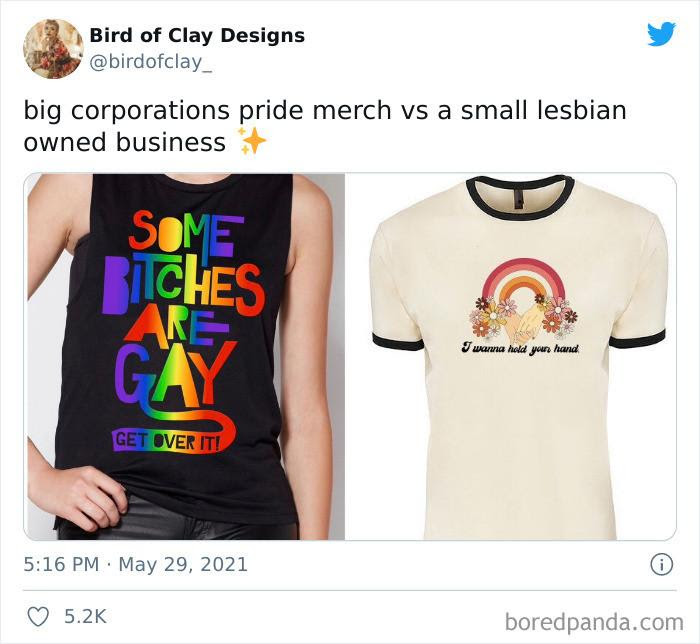 8. Gay comin' through!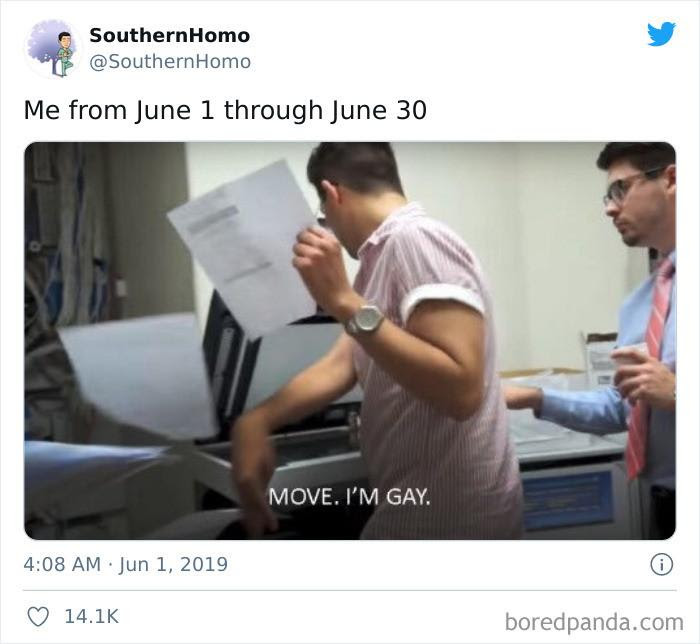 9. Write them a payment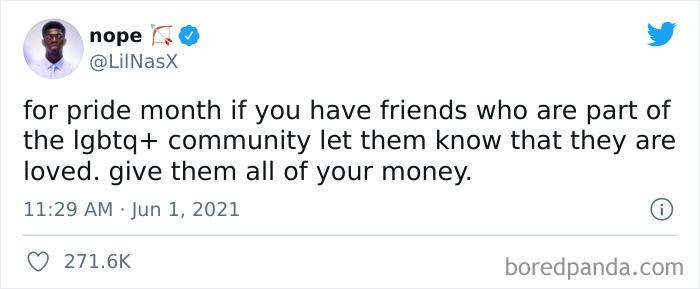 10. Well, it's happy!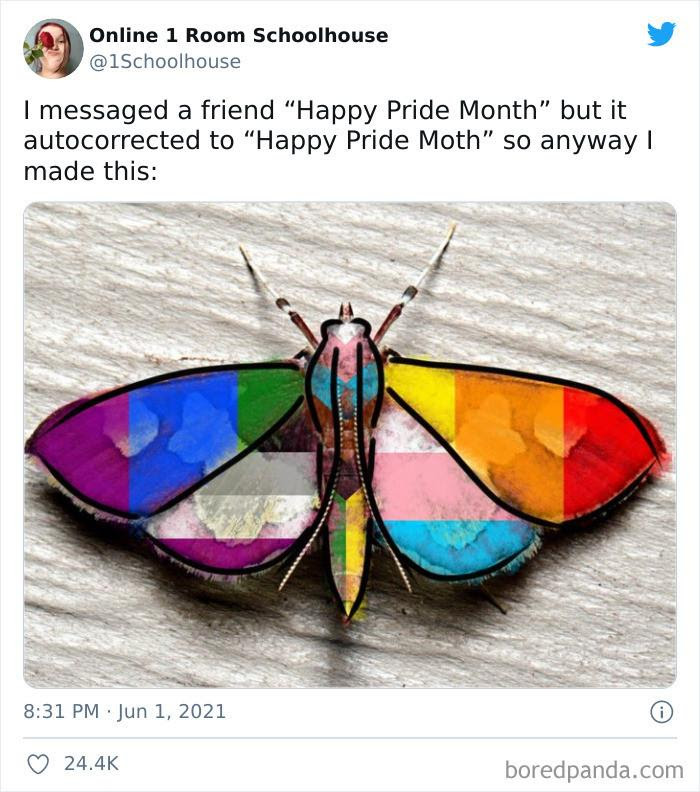 11. Not for me, happy!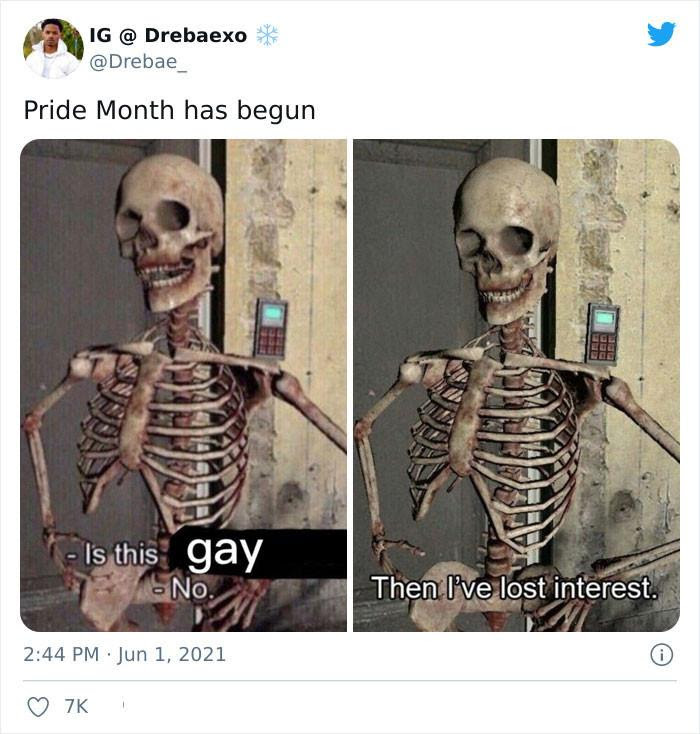 12. months a year!

13. Indeed!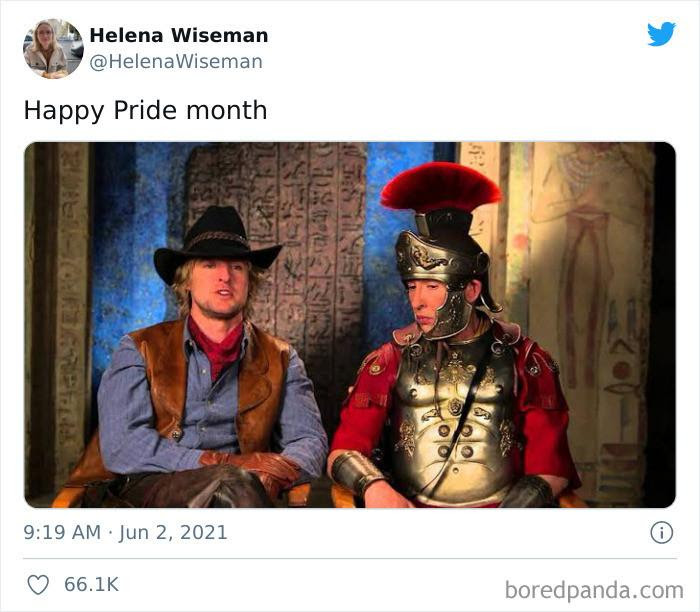 14. Meryl Streep honey, where you at?

15. Gay for everyone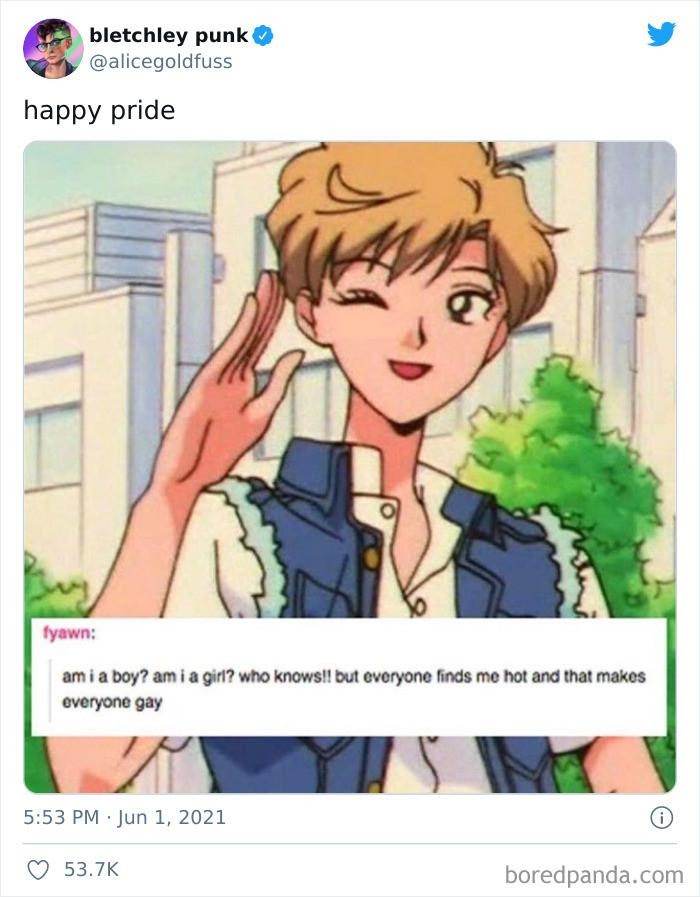 16. Who's in?

17. We're at a buffet!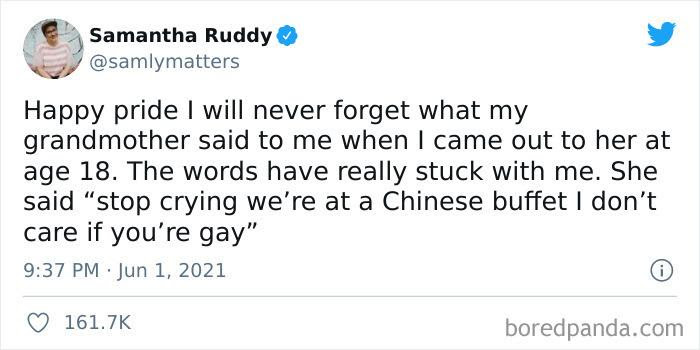 18. Gals out for Pride!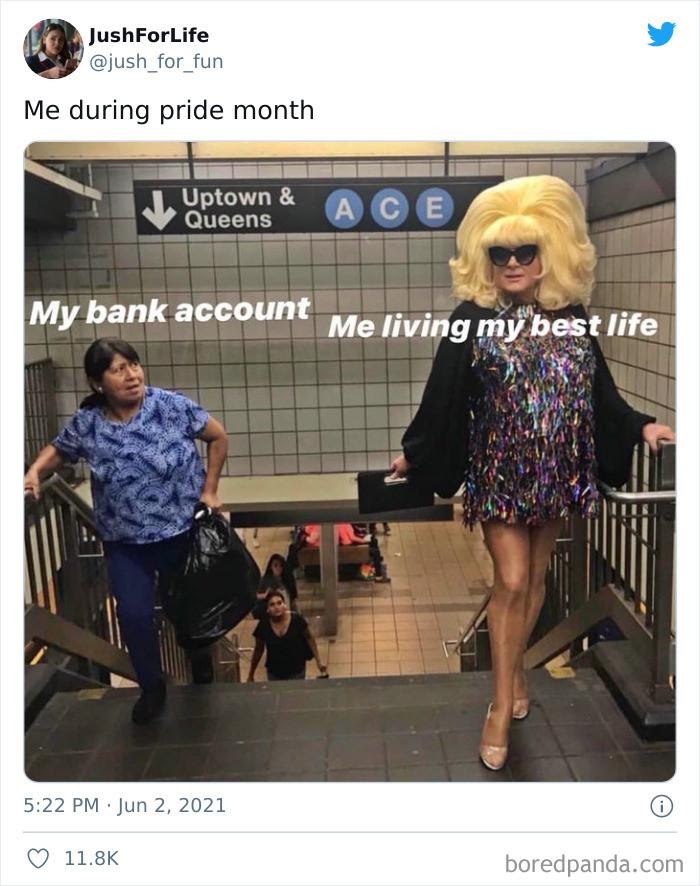 19. Both ways, baby!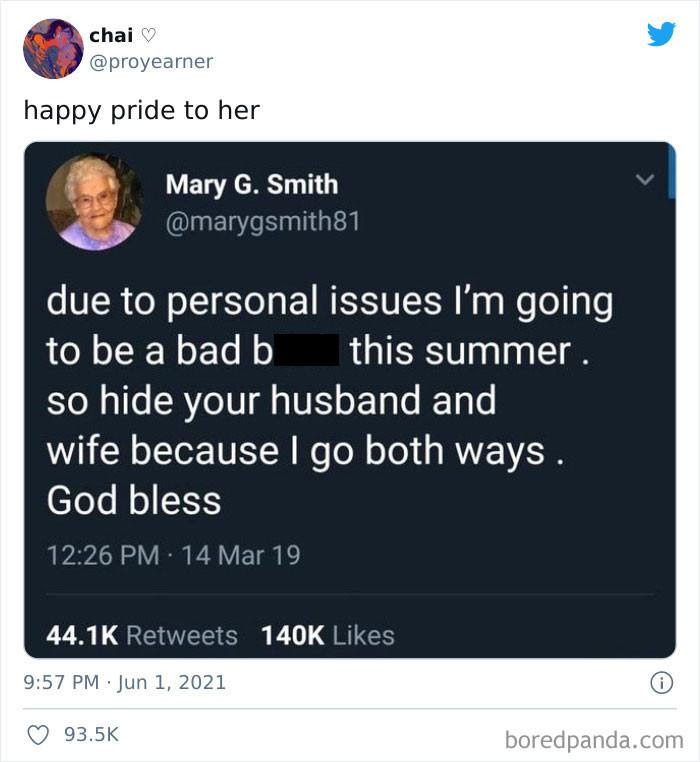 20. Even gayer

21. If you're reading this, you're gay.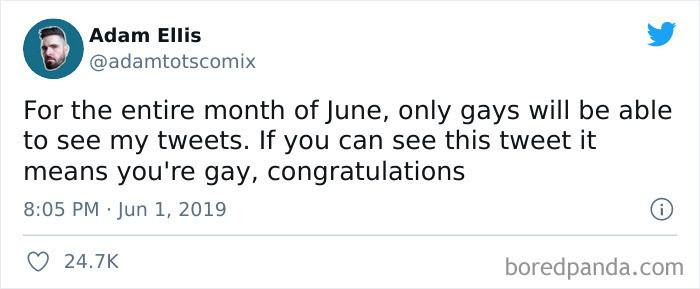 22. Exactly…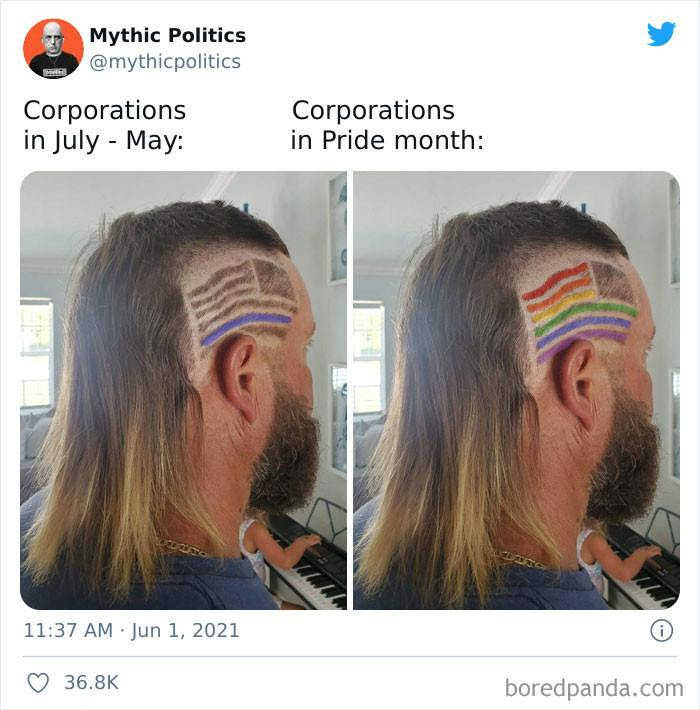 23. Shake shake shake

24. Gay, duh!

25. Happy Pride!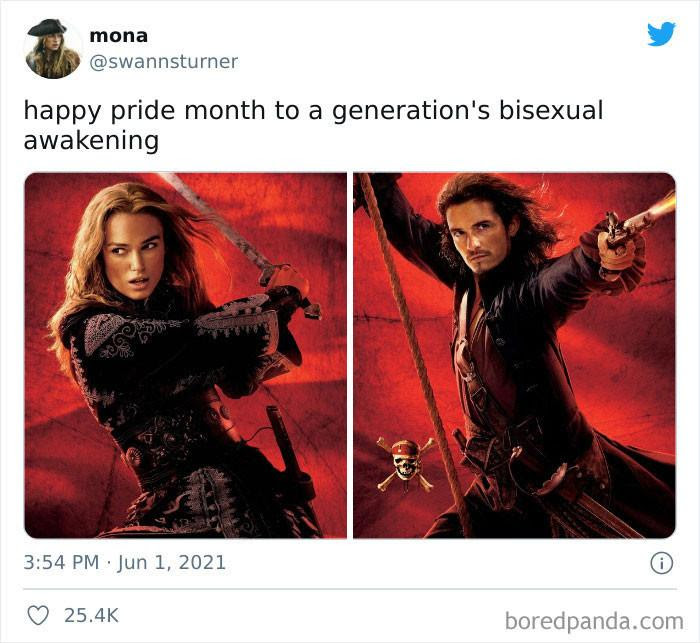 26. Welcome to the inner circle!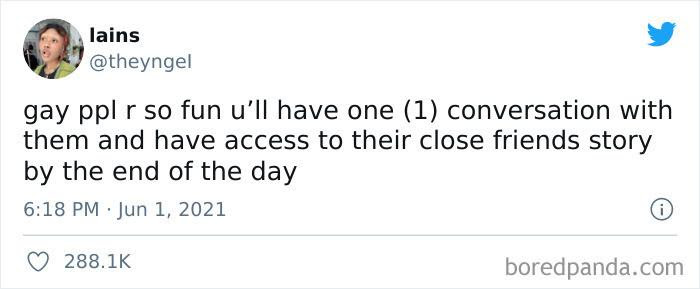 27. Gays are too stylish for that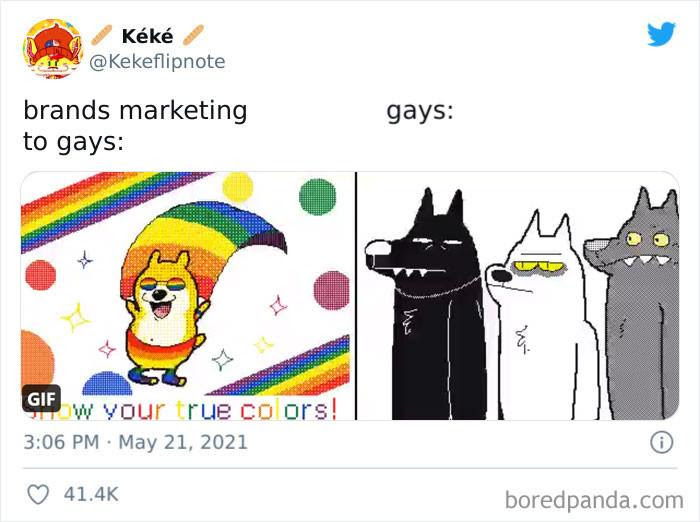 28. Major shareholder right here!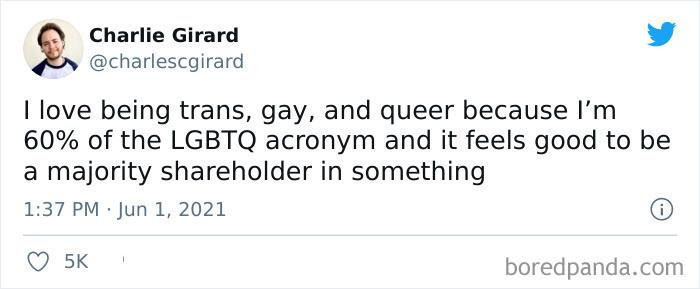 29. Interesting…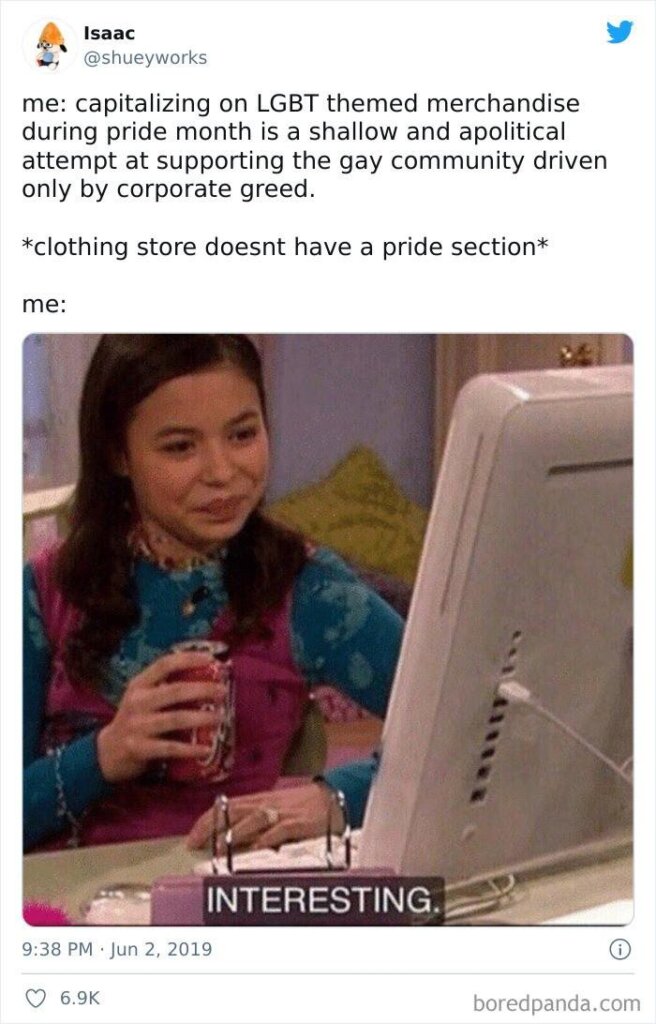 30. Happy Toyotathon!

Excellent Pride Month quotes that you can use in your next post
If you didn't write it down, did it really happen? Those of us who live by that code (or can't help but record every moment of our lives) already have a great picture or ten waiting in the camera roll. Now all you need is a quote and a caption that will make everyone click "like" faster than RuPaul can say, "You better work." After a few hard years, the LGBTQ+ community is celebrating Pride Month with more noise and pride than ever this year. So get out the glitter and your flashiest outfit, and get ready for the best Pride month you've had in a long time.
Whether you want to post about it on Instagram, send the perfect tweet about how important equality is to you, or send cards to your partner or chosen family. We've got you covered with some of our favorite Pride Month quotes from celebrities, LGBTQ+ movies, LGBTQ+ books, and pop culture moments. There's a saying for every kind of Pride, from touching thoughts on how far we've come as a society and how far we still have to go to uplifting messages that will get you pumped up for Pride to silly or funny sayings that help you share the joy of being part of the LGBTQ+ family. We're happy to help you celebrate in any way.
It doesn't cost anything to give people their rights, and it doesn't cost anything to respect the person. People can be free without any political deal. Repression can be taken away without a poll.
When all Americans, no matter who they are or who they love, are treated the same, we are all free.
So let me be clear: I'm proud to be gay, and I think it's one of God's best gifts to me.
I've been welcomed into a new group of people. When you're finally honest about who you are, you find other people who are the same as you.
I think that being gay is a blessing, and I'm thankful for it every day.
When you come out of the closet, the best thing is that no one can insult you by telling you what you just told them.
I am a black lesbian woman who is strong. I feel so much better every time I say it.
We could all just try to be nicer to each other, and the world would be a lot better for it.
I want to do what is right and stop hiding. I want to march for peace, understanding, and acceptance.
We should, in fact, stay calm when we see people who are different from us. We should live our lives in a way that includes everyone and makes us wonder how different people are.
If you dance, you look silly. If you don't dance, you look silly. So you should just dance.
I was neither a lady nor a man. I was not what you think I was. There were a lot of different ways to look good.
No one is your friend who tells you to shut up or doesn't let you grow.
If I wait for someone else to confirm my existence, I'll be doing myself a disservice.
People have the right to be gay.
The more I've learned about gay rights, equal pay, gender equity, and racial inequality, the more I've seen how all of these issues are connected. It's hard to pick it apart. Everything is tied together.
What other people say about us is not true. We are what we love and who we know ourselves to be. It's fine.
What's wrong? If you could be GLAAD?
The bravest thing we'll ever do is own our stories and love ourselves through them.
Being yourself is a very revolutionary thing to do, and I think more and more people should try it because it's helped me live.
People will look at you. Give them a reason to do it.
Our society needs to realize that every gay, lesbian, bisexual, and transgender person in this country is moving toward full civil equality in a way that can't be stopped.
I'm not gay, but if I were, I'd be the first to come out of the closet.
I still find it strange that anyone could disagree with someone else's sexuality on moral grounds. It's the same as telling someone how to clean their own house.
Over time, you learn to ignore what people call you and just be yourself.
Be who you are and say what you think, because the people who care don't mind and the people who don't care.
Why do you try so hard to be like everyone else when you were born to be different?
Even if being open doesn't completely get rid of prejudice, it's a good place to start.
I'm a young woman who is bisexual, and I've spent a lot of my life trying to prove to my friends, family, and even myself that who I love and how I feel are not just a phase.
Gender and sexuality change all the time. It's fine to change your mind a million times and figure out what works for you. It's fine to move slowly.