Emoji Meaning:
According to the proposal for the pregnant man emoji, there are male and gender-neutral versions of the pregnant woman emoji which were part of an initiative to "display gender-inclusive emoji designs from 2019 onward". This emoji is also aimed to be used in multiple contexts such as using the pregnant man emoji to denote that "uncomfortable feeling after you ate too much at lunch".
NOTE: In 2021, Pregnant Man was endorsed as part of Unicode 14.0 and labeled as Emoji 14.0 in 2021.
How to copy-paste the Pregnant emoji?
If you're looking to copy and paste emojis without any hassle, then you've come to the right place. Here on our website heatfeed, you can find a guide that will show you how to copy any emoticon with ease. Just follow the simple steps below and you'll be on your way!
The first thing you have to do is explore our website heatfeed.com.
Click on the search bar and write the emoticon name.
Tap on the "Copy icon" and it will immediately copy on your gadget.
Now you are able to paste it anywhere like Instagram, Facebook, Whatsapp, etc.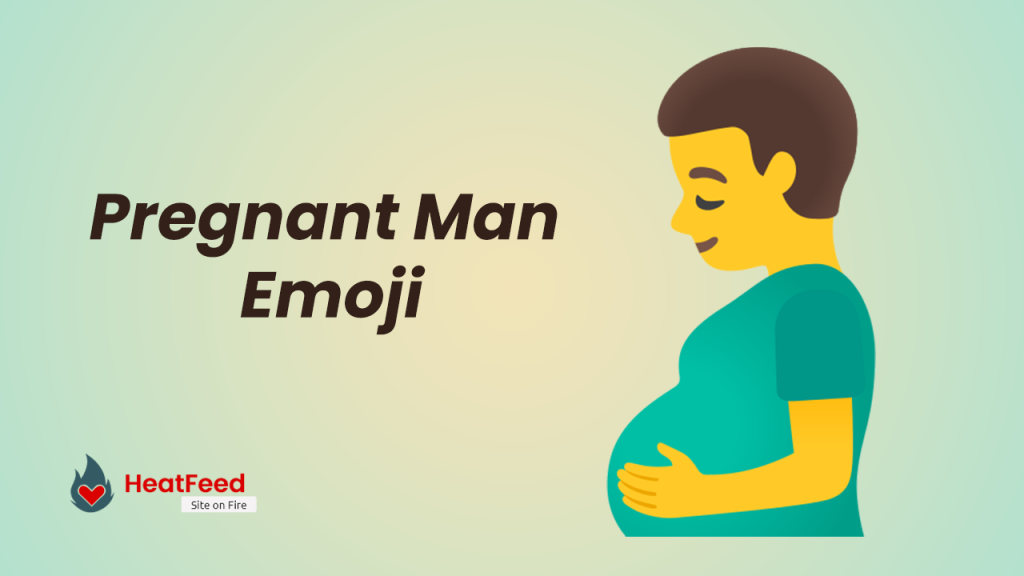 Similar Emojis:
A list of similar emojis to the pregnant man consists of 🫄Pregnant Person emoji, 🤰Pregnant Woman, 🤱Breast-Feeding, 👨‍🍼Man Feeding Baby, 🧑‍🍼Person Feeding Baby, 👶Baby, 🍼Baby Bottle, 👪Family, 💡Light Bulb, 🍔Hamburger, 🍕Pizza, 🍺Beer Mug, 🫠Melting Face, and 🥴Woozy Face.
Apple

Apple

iOS 15.4
Google

Google

Android 12L
WhatsApp

WhatsApp

2.22.8.79
Twitter

Twitter

Twemoji 14.0
Facebook

Facebook

14.0
Codepoints