There are a lot of things that come to change your life entirely. They changed you, they changed your mood, your habits, your thoughts, your likes and dislikes, everything.
They have complete control over you and you have to bend your knees in front of them.
One of them is parenting. A man thinks a lot to do after marrying his dream girl. And almost all women do the same.
As a couple, they have many plans to do.
They decide to visit many places, want to achieve many goals together. But then suddenly something really big comes to their life, that is actually a small cute baby. The most awaited blessing in a couple's life.
Many couples think a lot before deciding to become parents. Like, we will do this once our baby comes into this world, we will take care of him/her very much. We will divide hours to take care of our baby at night and much more. But whatever they have planned will remain a plan.
It is a lifelong decision, once you have taken the charge it will become your responsibility to handle this for the rest of your life. Moreover, you can not leave this job or resign from it nor can you take a leave.
Although, being a parent is irreplaceable happiness and blessing. It completes you and your family. But you should prepare yourself once you actually decide to go for it.
There are 50 pictures that can clearly elaborate all the major points of this article. Let's explore what type of changes people experience after becoming parents.
1.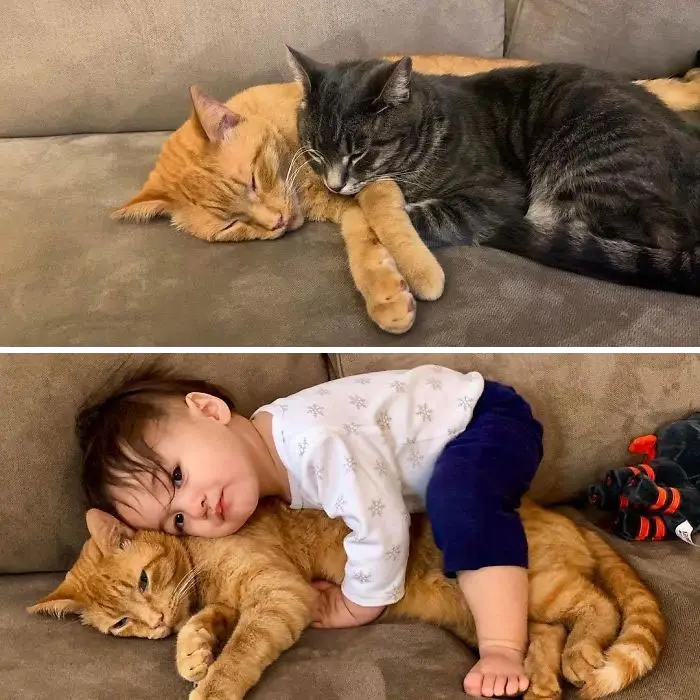 How your pets sleep before vs. how your pet has to sleep now; sleeping with open eyes:
It is a super cute bond between your both babies. Yes, the one you adopted and the one you gave birth to.
After humans become parents not only their life changes but also their pet has to bear and take responsibility.
2.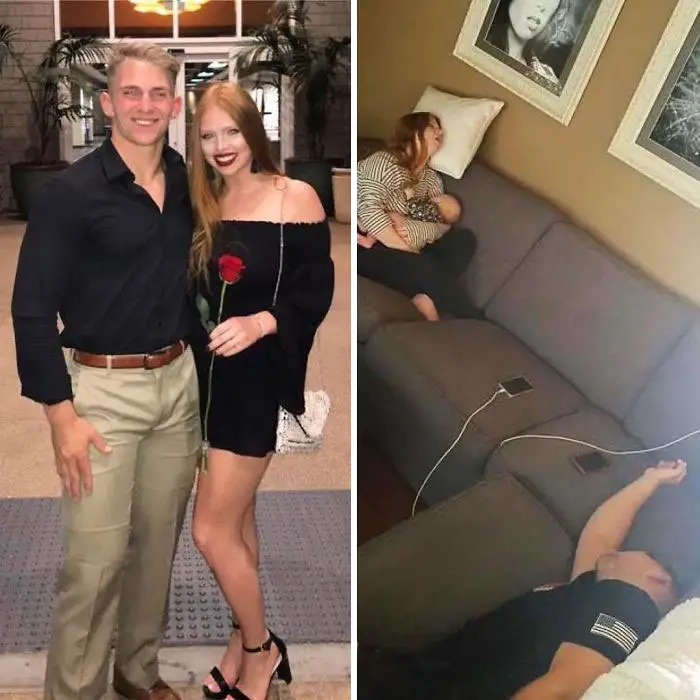 9 PM Before Parenting vs. 9 PM Now:
The before 9 PM was entirely different. Your party life just started at 9. Hanging out with friends, enjoying the whole night, and coming back home at 3. And many more activities that you have to stop after becoming parents.
When you become parents your job starts at 12 AM and ends at 11:59:59PM. Yes, not nano-second free.
3.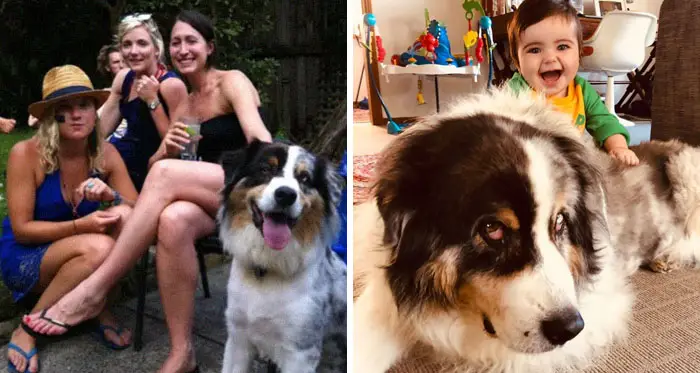 Picture with babes vs. Picture with baby; can't help but I can roll eyes:
When a baby comes into your life everything and everyone will change. When your baby starts walking you cover the corner of tables, or you put something in front of the staircase and much more.
Similarly, the pets at home take responsibility for your child too. To take care of your child and never let him/her go outside of near dangerous places.
4.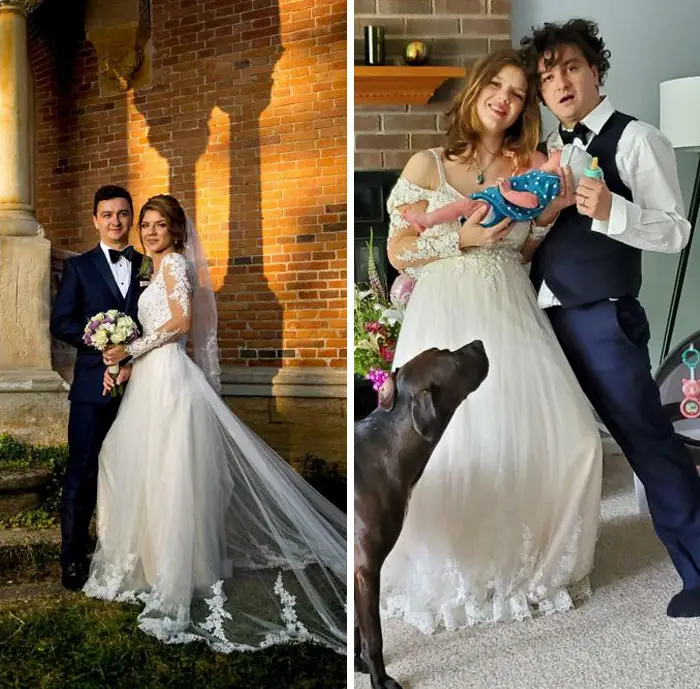 Newly married vs. one year later; only fatigue and exhaustion:
Most probably, what you look like after one of your happily married lives. This is what happens with all beautiful couples if they are not ready for parenting.
5.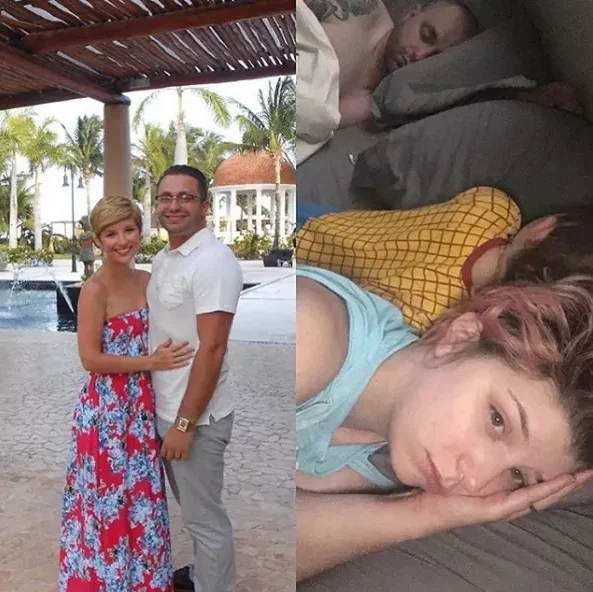 Co-sleeping then vs. co-sleeping now; distances do not matter:
It is said that when you truly love someone distance does not matter, but it is just a saying. Do not trust.
6.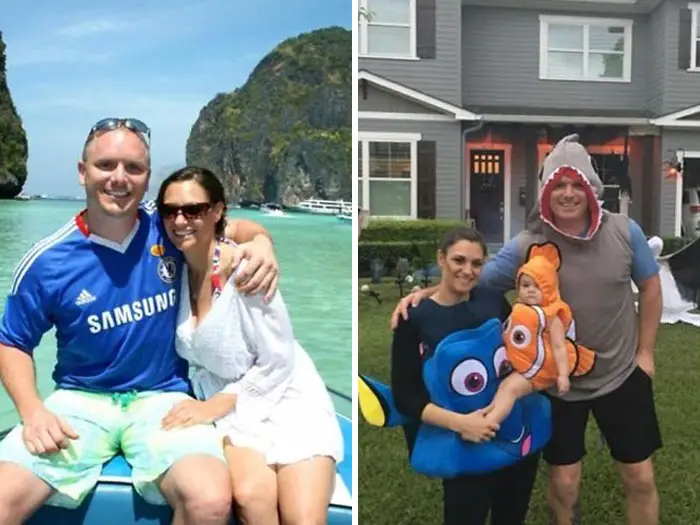 Clubbing together vs. napping together; couple goals:
Every couple has few love goals to achieve like watching movies together, staying together every Sunday, making dinner together. But after becoming parents the only thing they can do is napping together.
7.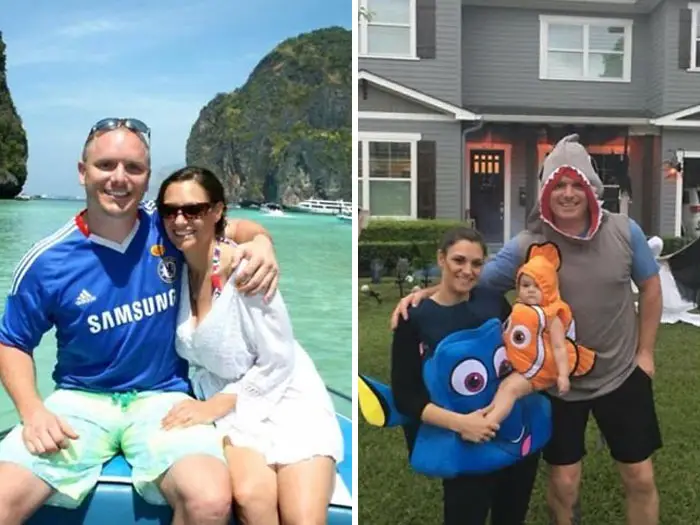 Dressing up beautifully everyday vs. Everyday fancy dress show with your baby; you're bound to do this with me mom:
Those days when you dress up to impress your husband to the day when you dress up to please your baby. It is also a kind of theme party where you are bound to match your dress theme with your baby.
8.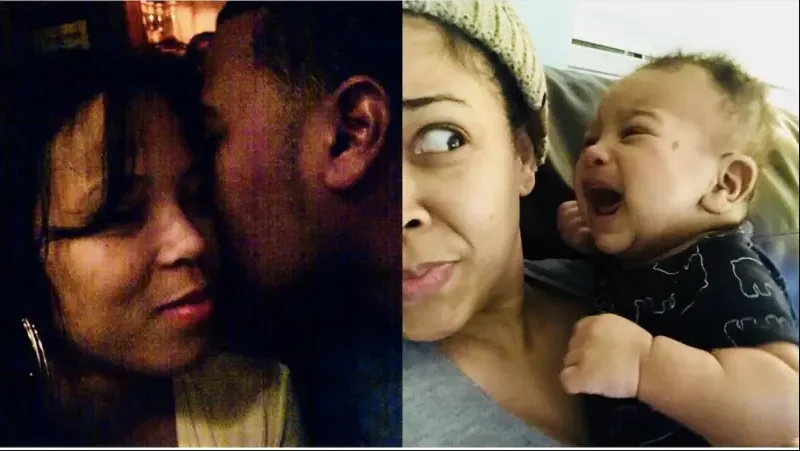 Daddy vs. son; love songs:
The day when he first said I love you in your ear and now every day you hear that love song whenever his son's crying loudly near your ear.
Conclusion:
Expressions speak louder than words. And their expressions are telling the whole story that how their dream life is going on after becoming parents.
Although becoming a parent could be your biggest dream as a couple, but every dream has a price that you have to pay if to live that dream.