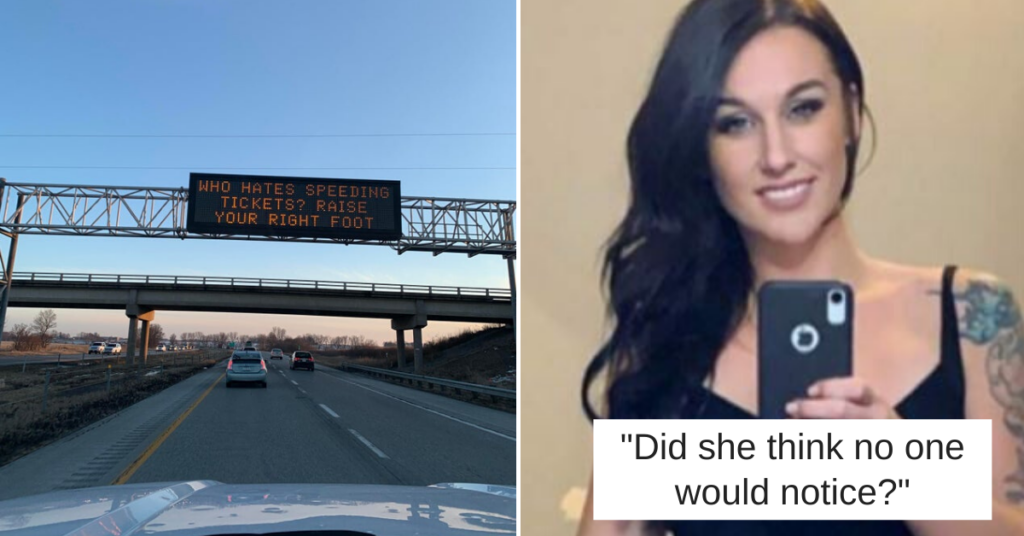 Sometimes I do something so dumb that I start regretting all my life decisions, but then all of a sudden, I see someone do something ever dumber, and then I'm like- ok maybe I'm not the stupidest person around here after all.
I tend to believe that I'm a smart, collective, and the coolest person you'll ever meet in your life- that is until I do something so extremely imprudent, it makes me look like a bonehead. To be very honest, this cycle is endless and repeats every single day. But hey, even if I am not Einstein, I am still smarter than some of these people listed in this article.
Check out these 17 people who did something so foolish, they won't be getting "fooled" anytime soon. Let us know about your favorite ones in the comment section:
1. So courageous: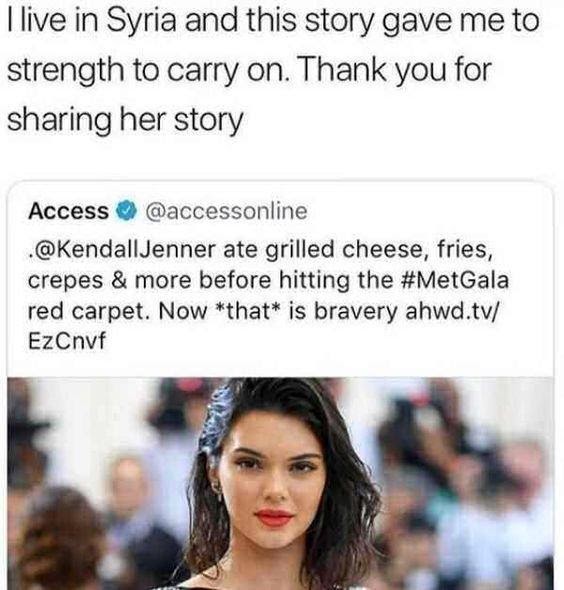 Did you know that models don't eat anything before big fashion shows and red carpets? Well, our favorite Victoria's Secret supermodel, Kendall Jenner made a brave move when she ate a grilled cheeseburger, fries and, crepes before attending the Met Gala 2019. This story truly gave all the people suffering around the world some major strength.
2. Don't try this at home: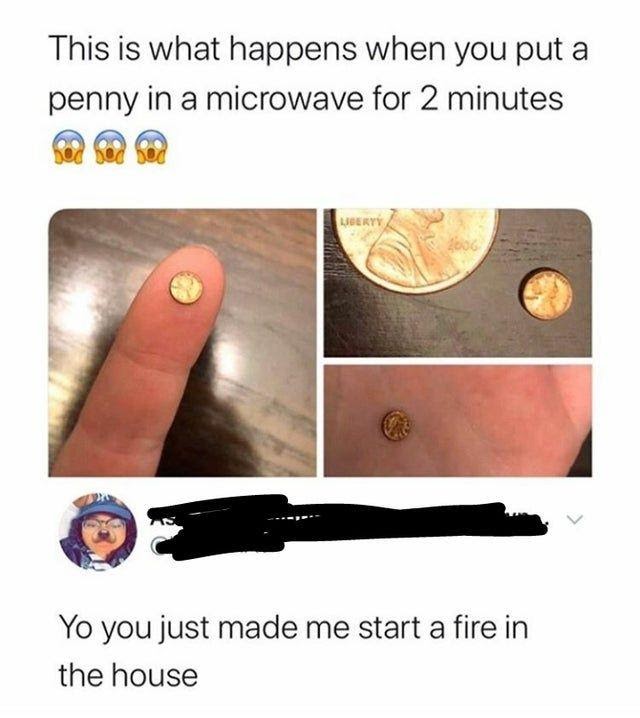 We all wanted to create a one-of-a-kind penny and this person took that to a whole new level. Microwaving a penny for 2 minutes to see what happens to it? Probably not the best idea, if I am being honest.
3. Maybe she likes getting a flu: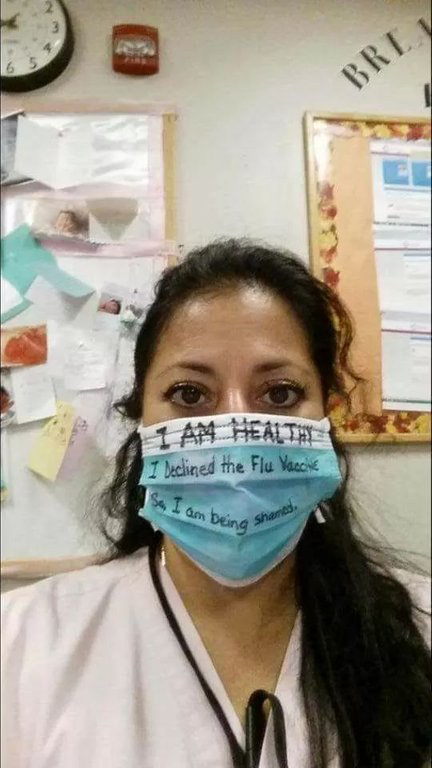 People are shaming this nurse for not getting the necessary Flu vaccine, and I'll be honest, I don't blame those people for calling her out like this, given her career. Maybe she just likes getting the flu, or maybe she is just afraid of needles. Who knows?
4. She failed in Math: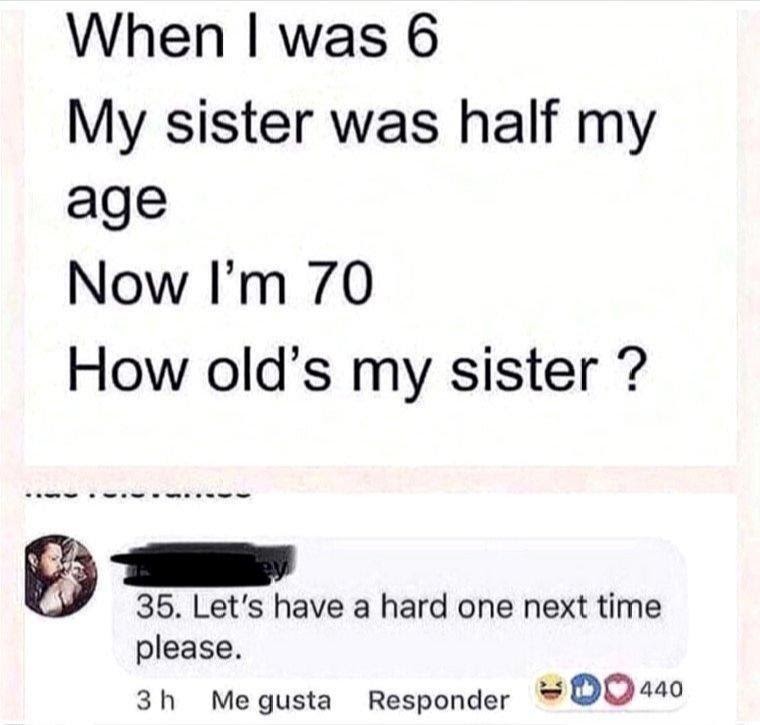 We all know that if someone is half your age at some point in life, they are going to be half your age the rest of their lives as well. I am definite that this person failed badly in Maths in School, or maybe she is just confirming.
5. A new way to check time: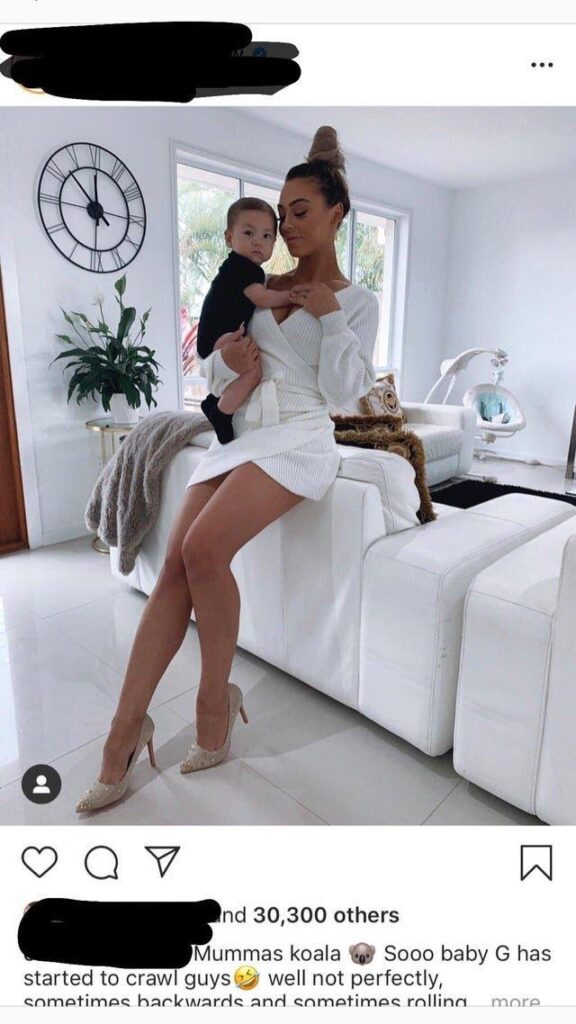 Did you know that people are putting up their clocks upside down now? If not, then this Instagram post of this young mom and her baby looking ever so cute is the proof. Can you spot what's wrong with this photograph?
6. Wait, you guys have friends?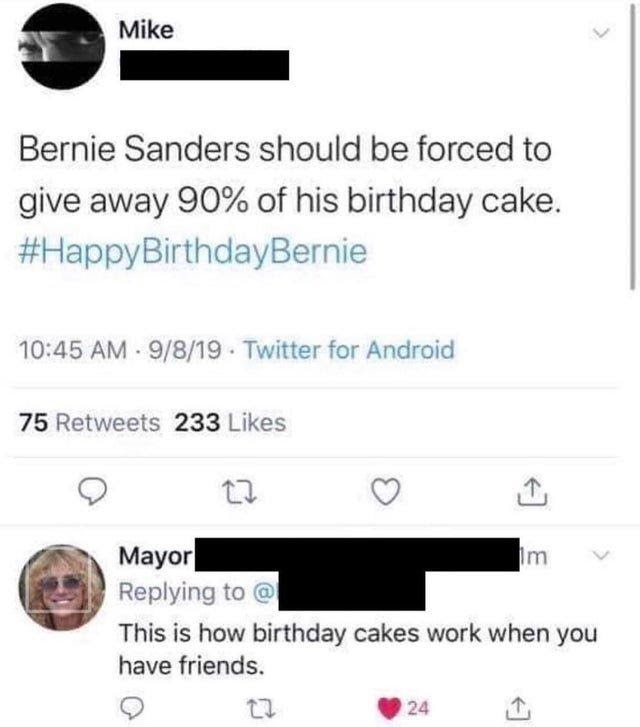 Ideally, people have enough friends to share a big 2lbs birthday cake on their birthdays. Even though it's great to have a large friend group, one should never have so many friends that it deprives them of having a big portion of their own birthday cake and leftovers.
7. I love the look: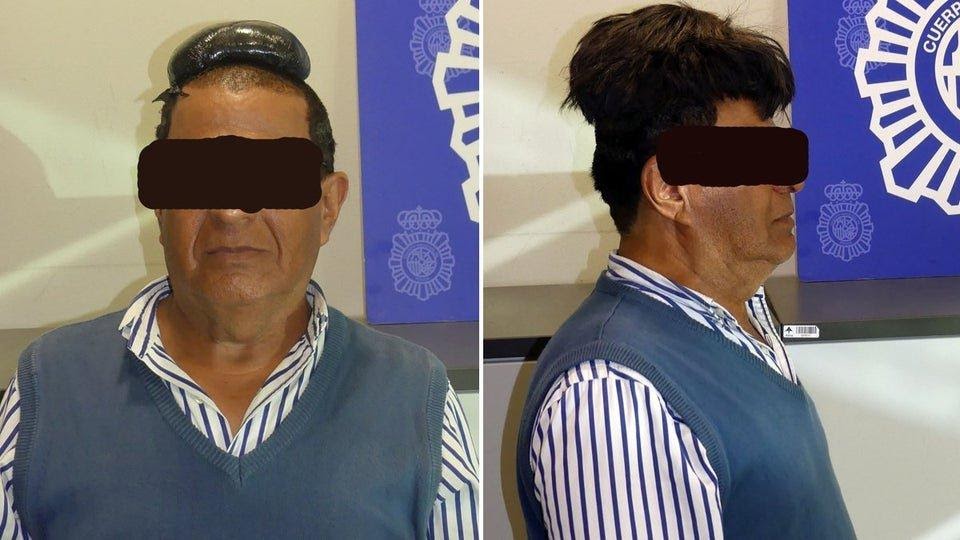 The cops in Barcelona pulled called out this guy out of a line at the airport because he was smuggling drugs under his toupee. In my opinion, this would make a pretty cool hair trend.
8. What a horrible day: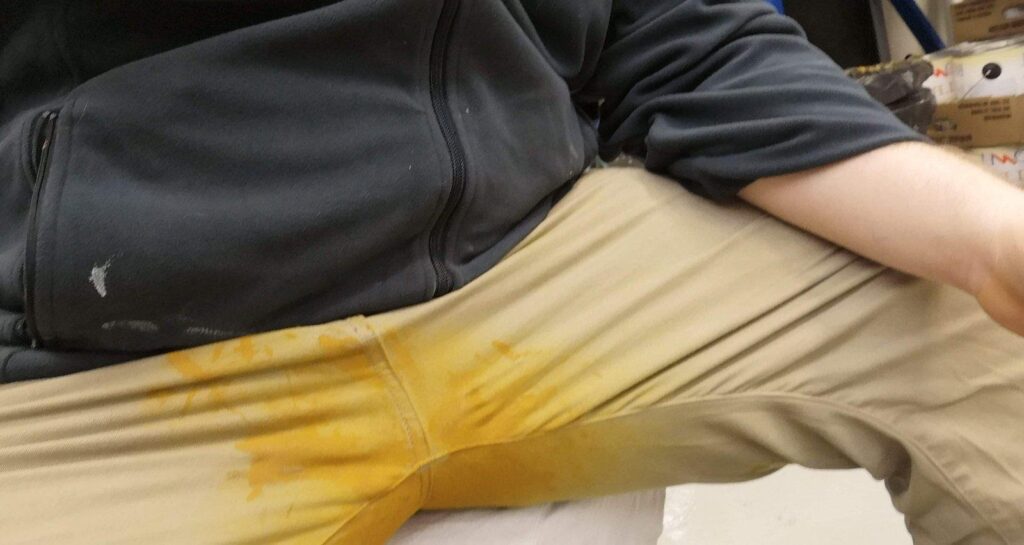 This guy spilled something on his crotch earlier, and when people spill something over their clothes, it is usually soda, water, or something like that. However, this guy ruined his day by spilling permanent dye on his crotch area, causing the 'thing' under them to discolor.
9. Hold on: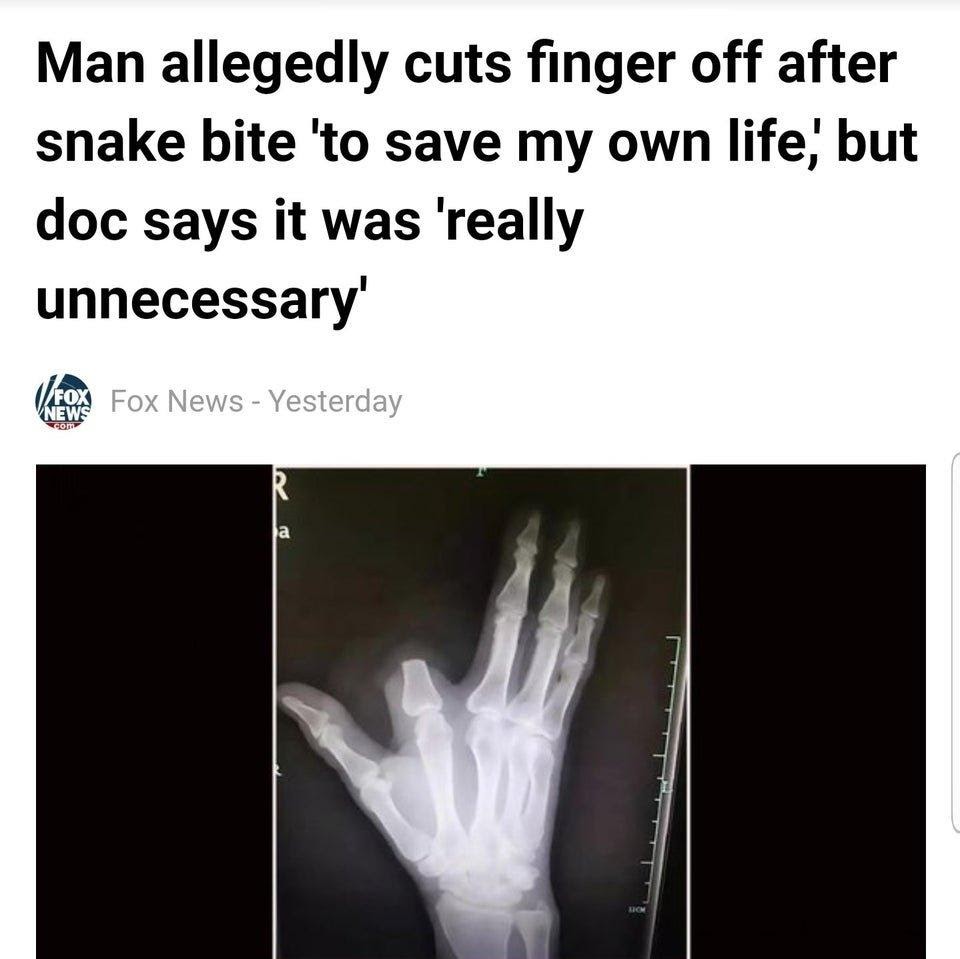 This man was surely using 100 percent of his brain when he cut off his own finger after getting bitten by a snake. It's important to consult a doctor before jumping to conclusions.
10. Don't mess with him: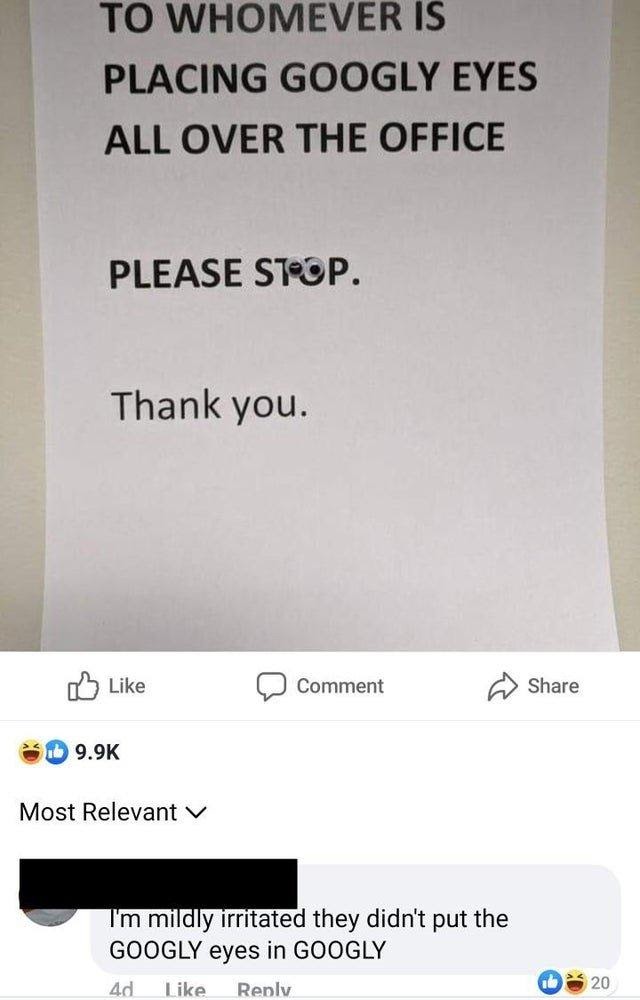 If someone has a large stock of Googly eyes and putting it all over the office, don't mess with that person. And, don't tempt fate trying to call him out publicly. Who knows where you'll end up?
11. How is this even possible?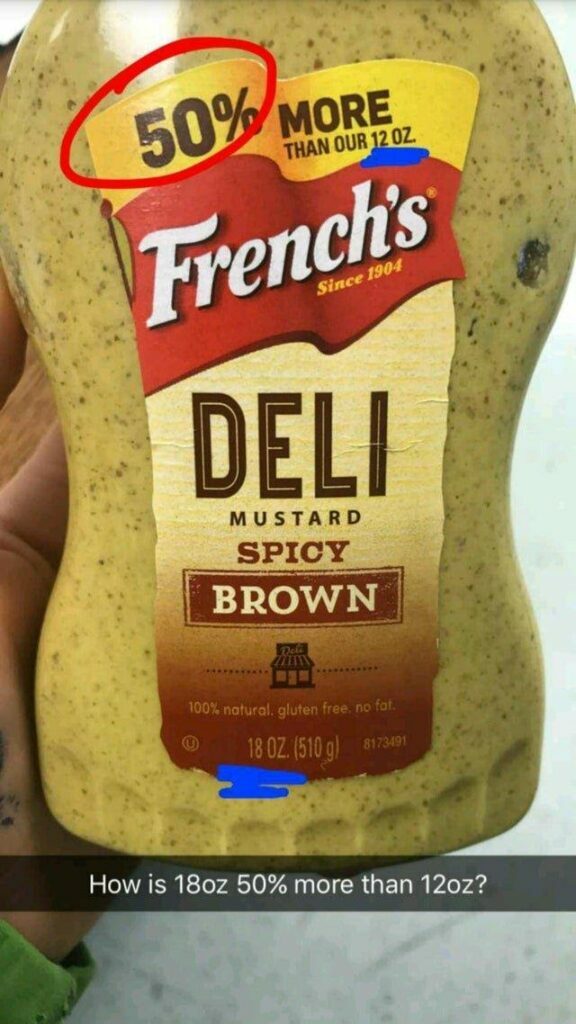 Don't worry; the French are not trying to deceive their customers by pulling a fast one. The poor company just wanted to give us some extra mustard people!
12. So far away: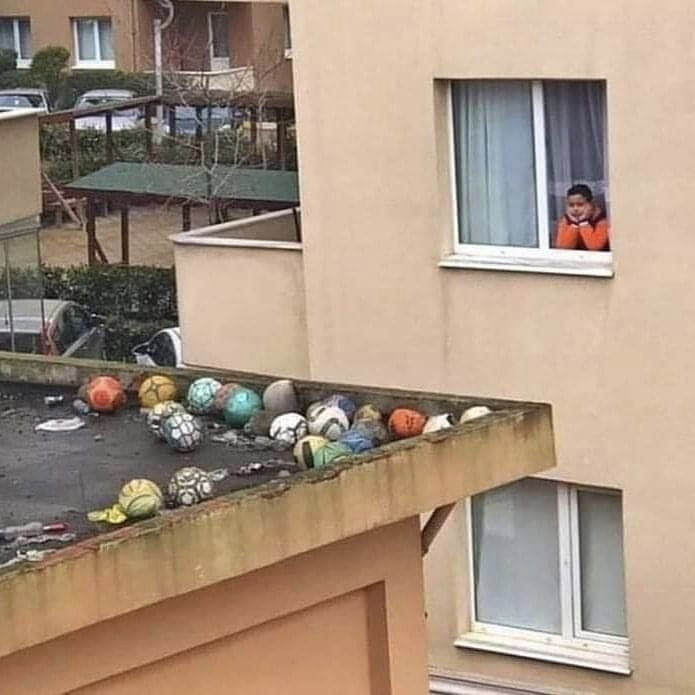 It's always a miserable time when you are playing with your friends and accidentally throw the ball at your neighbor's yard. However, it is a special kind of torture when you actually see the number of balls you have lost over the years.
13. Patience is the key: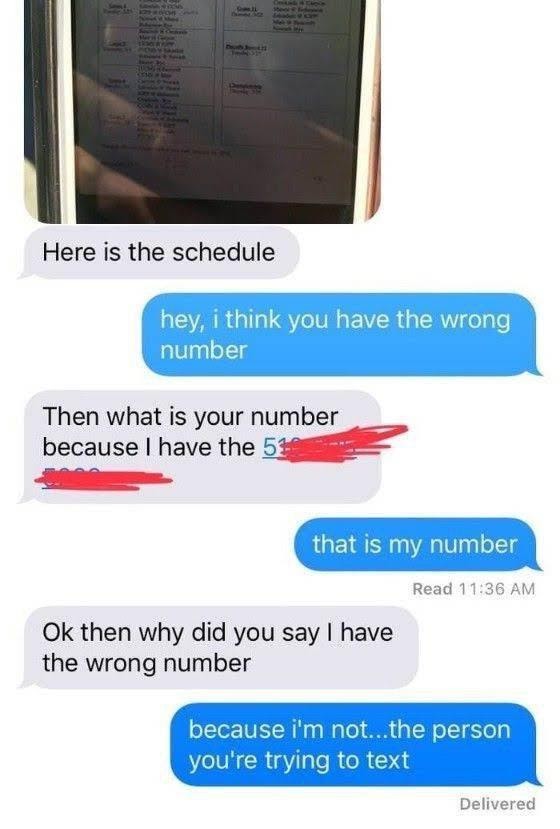 I must say that I appreciate the receiver for his patience. If it were me, I would have blocked the guy straight away or would've told him to just leave me alone forever.
14. So a plane right?: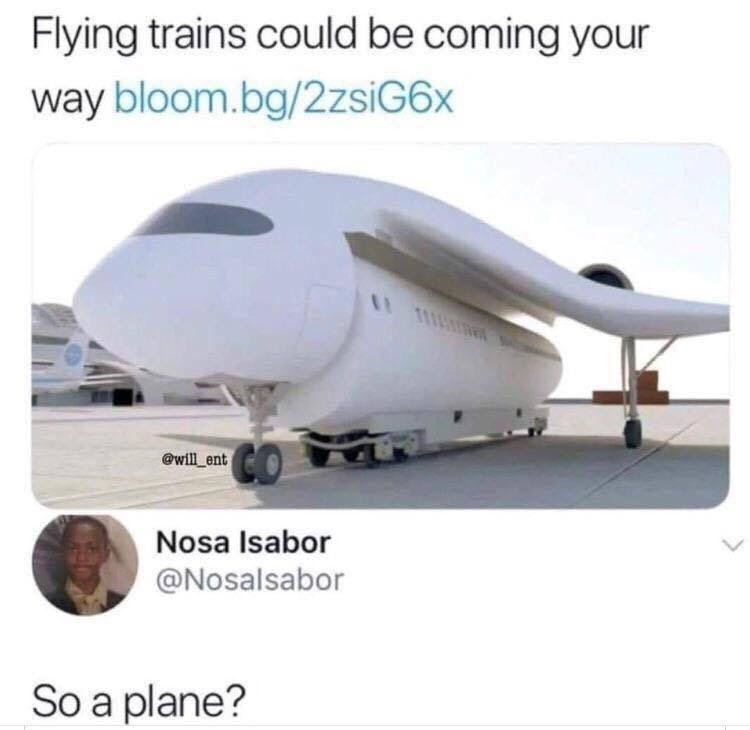 This is actually not a bad idea, I mean, who doesn't want to see a plane that doesn't even fly?
15. I'm dying of laughter: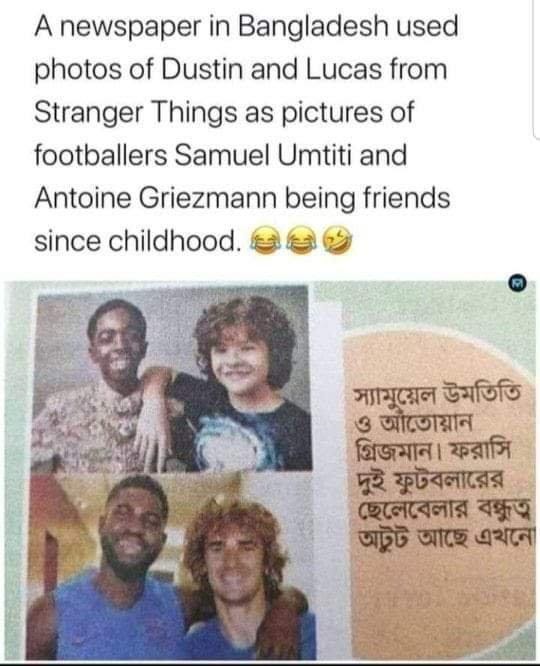 So this newspaper in Bangladesh thought it might be a good idea to put a photo of Dustin and Lucas from stranger things as childhood pictures of famous footballers Samuel Umtiti and Antoine Griezmann. I can't even imagine what they were thinking. Maybe their mind went something like "Hey, they look similar, they must be the same dudes right?"
16. Wait a minute.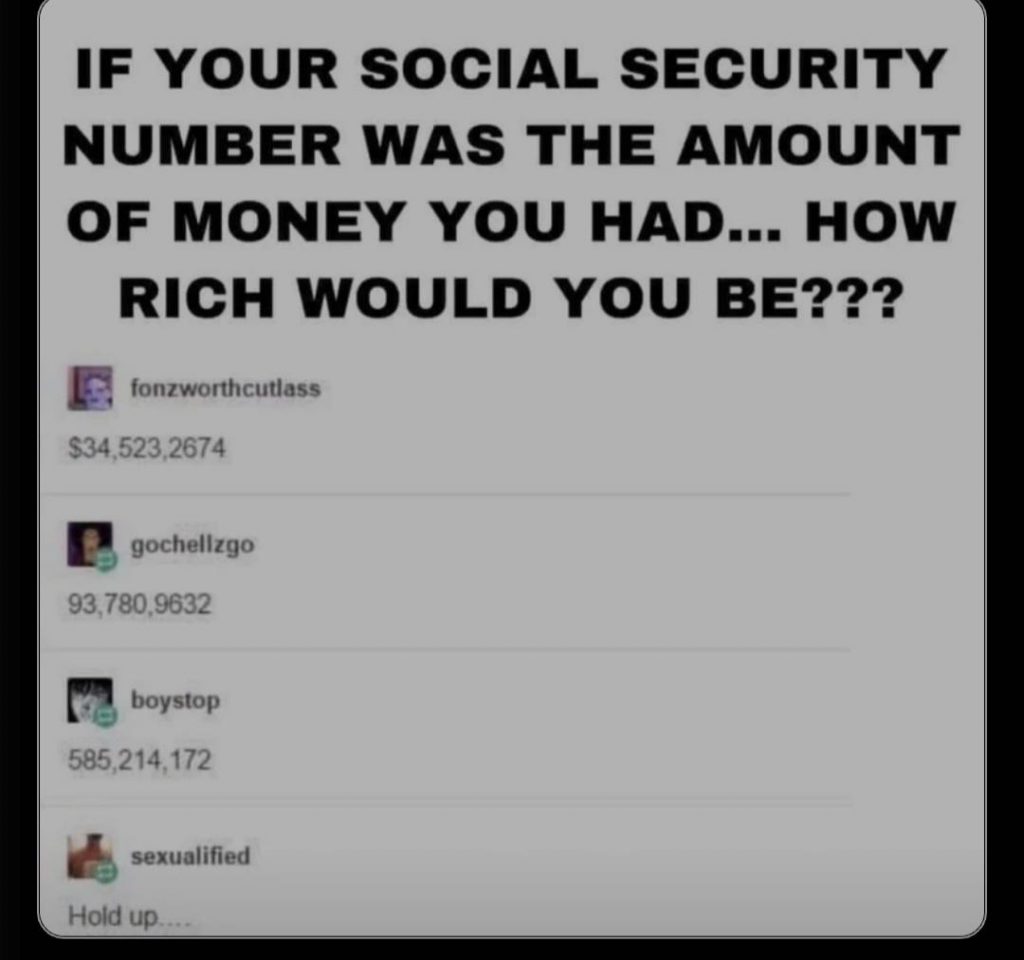 Look, if we are finally asking each other such personal questions now, let's ask something that might be more useful, for example, "If your credit card number was equal to the amount of money you had in your bank account, what would it be? That sounds a bit safer, doesn't it?
17. This looks like a great way to cancel the order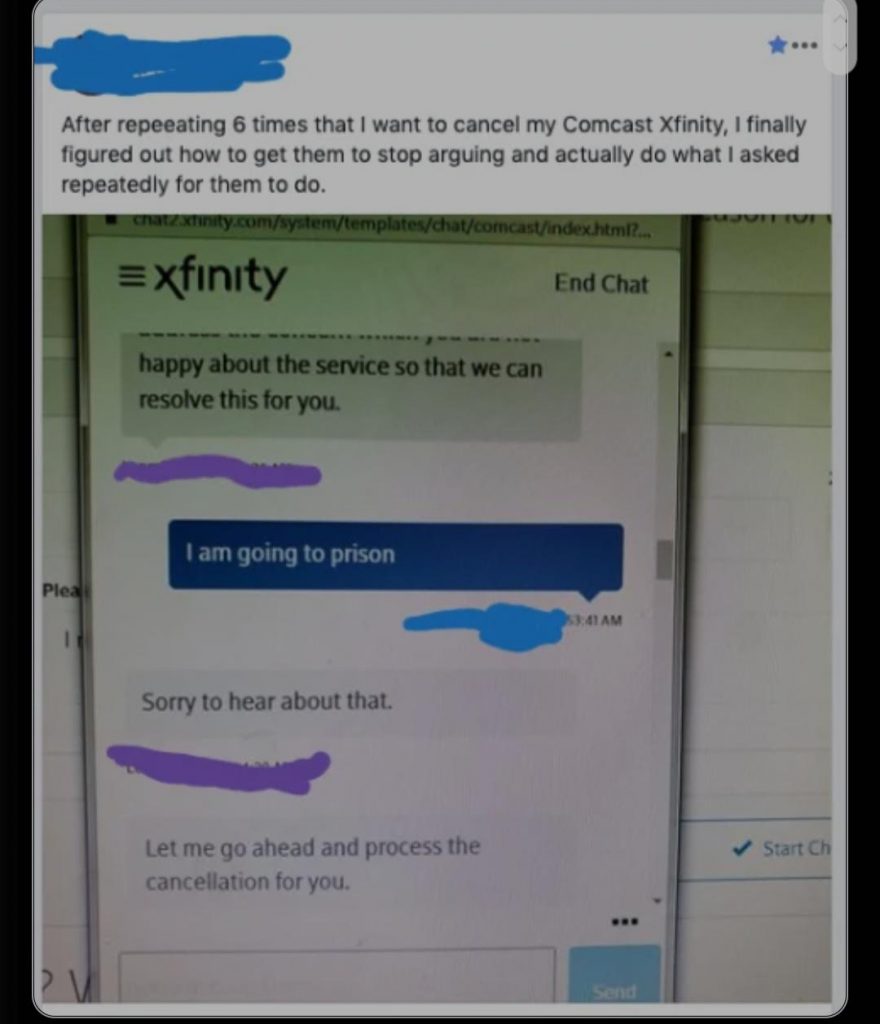 So, my friend couldn't cancel her order so she tried this trick, and looks like it looked pretty well. Unfortunately, this was the only way the customer service at Xfinity would leave her alone…forever. I know that this image might put some ideas in many people's brains but don't try this weird technique at home.
18. Very spooooooooky: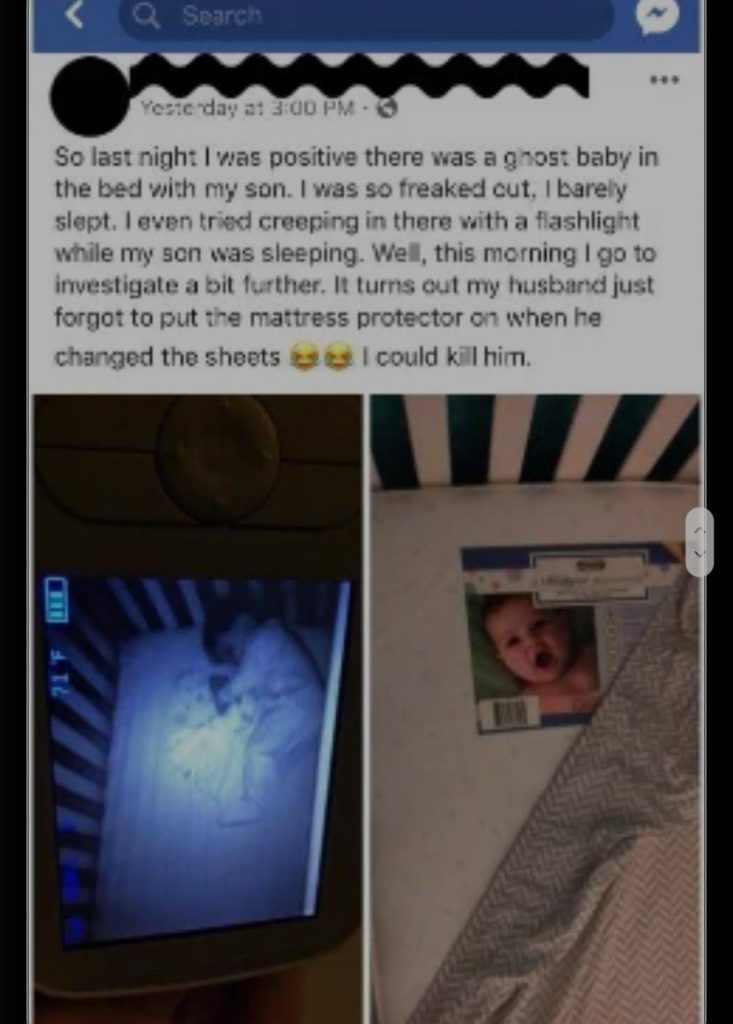 I really would like to know why these parents waited till the next morning to properly investigate this matter of a "Ghost baby in the bed" sleeping with their son. They should know that it is not wise to sleep on something like this, right?
19. You can't sit with us: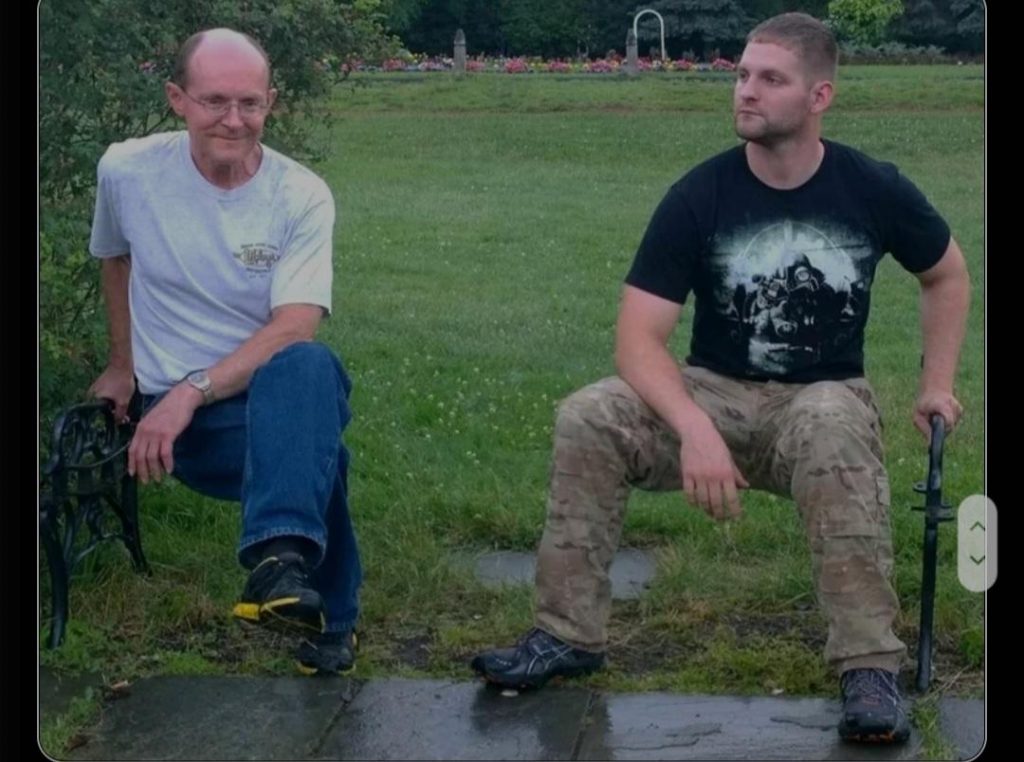 I don't know what these guys are thinking or maybe they just found an invisible bench at the park. There is no support for their back or butt but fortunately, they found the armrests to help keep the balance.
20. Relatable: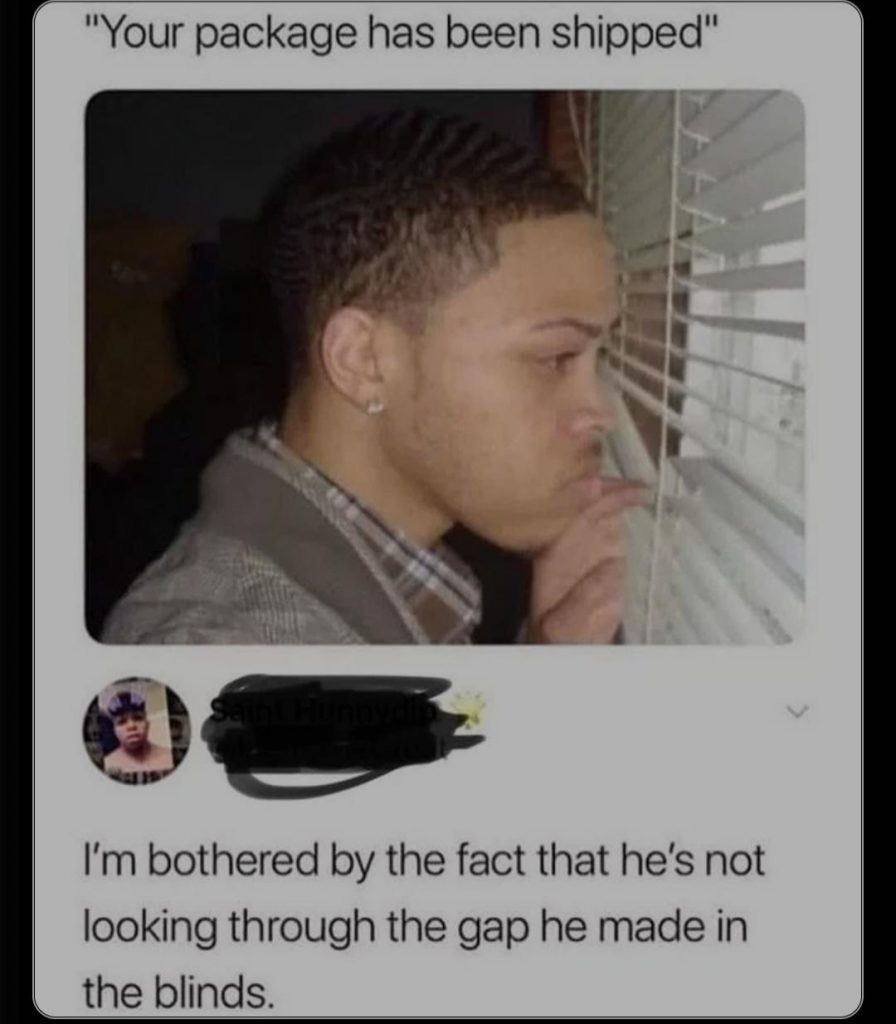 I understand how excited we all get after receiving our packages but this poor guy doesn't understand how blinds work. I'm really curious as to why he isn't looking through the gap he made.
21. Oh no ma'am, it's the wrong dorm: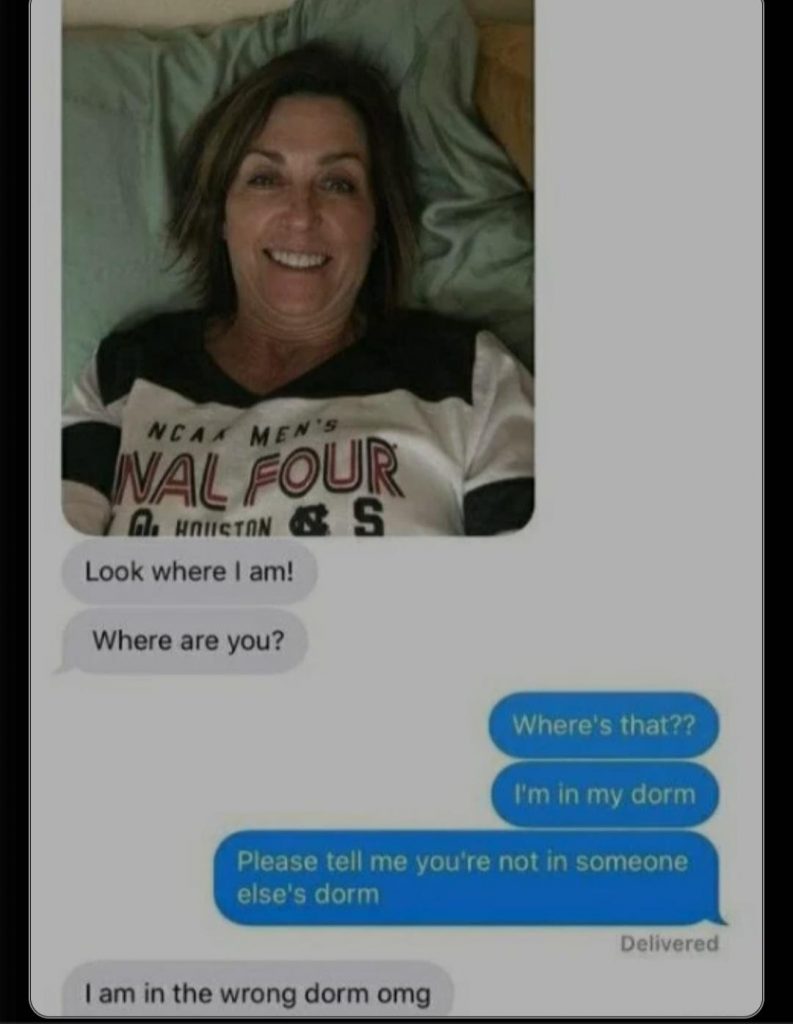 This lady got into the wrong dorm by accident. I mean it's an honest mistake that can happen to anyone. I want to be considerate and say that we have all been there at some point…but is it really a normal mistake?
22. Well, at least her intentions weren't bad: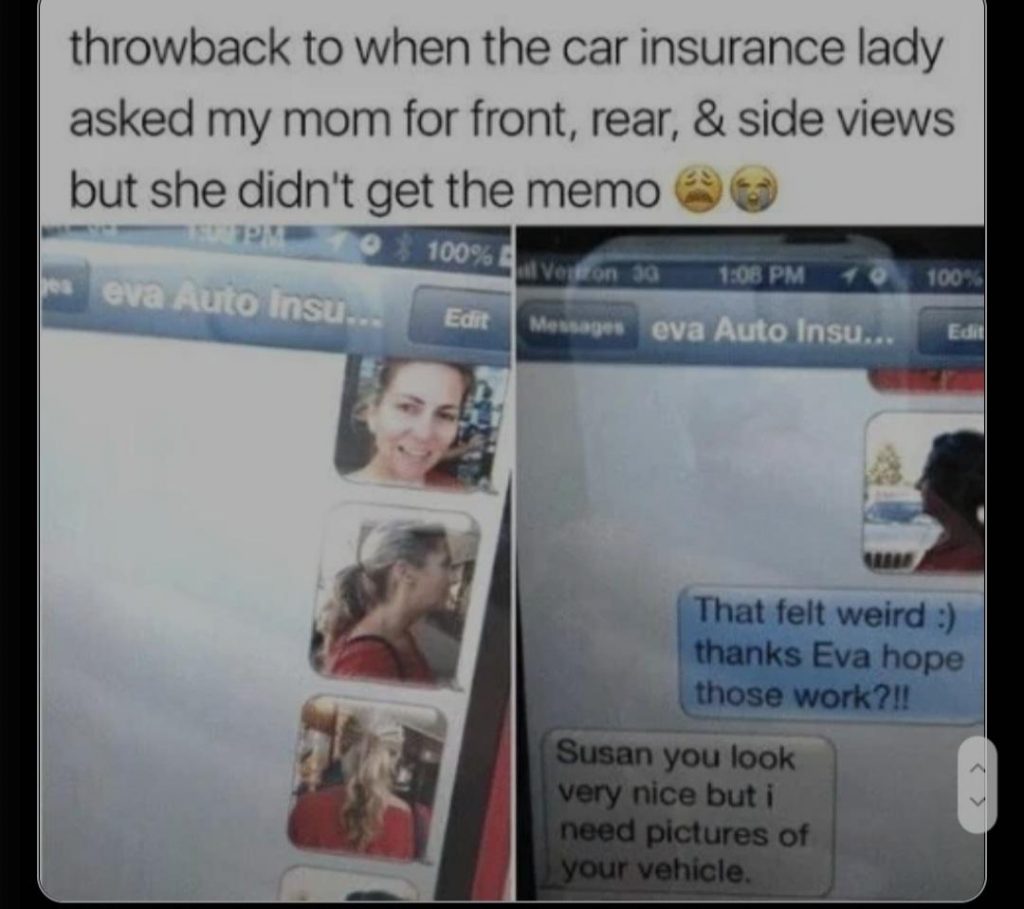 Innocent Susan acknowledged her mistake of sending her "front, rear, and side views" instead of her cars. I'm still thinking about how she didn't get that her car insurance company was asking for the vehicle's pictures and not hers, but at least she meant well.
23. "Traditional Marriage, really?"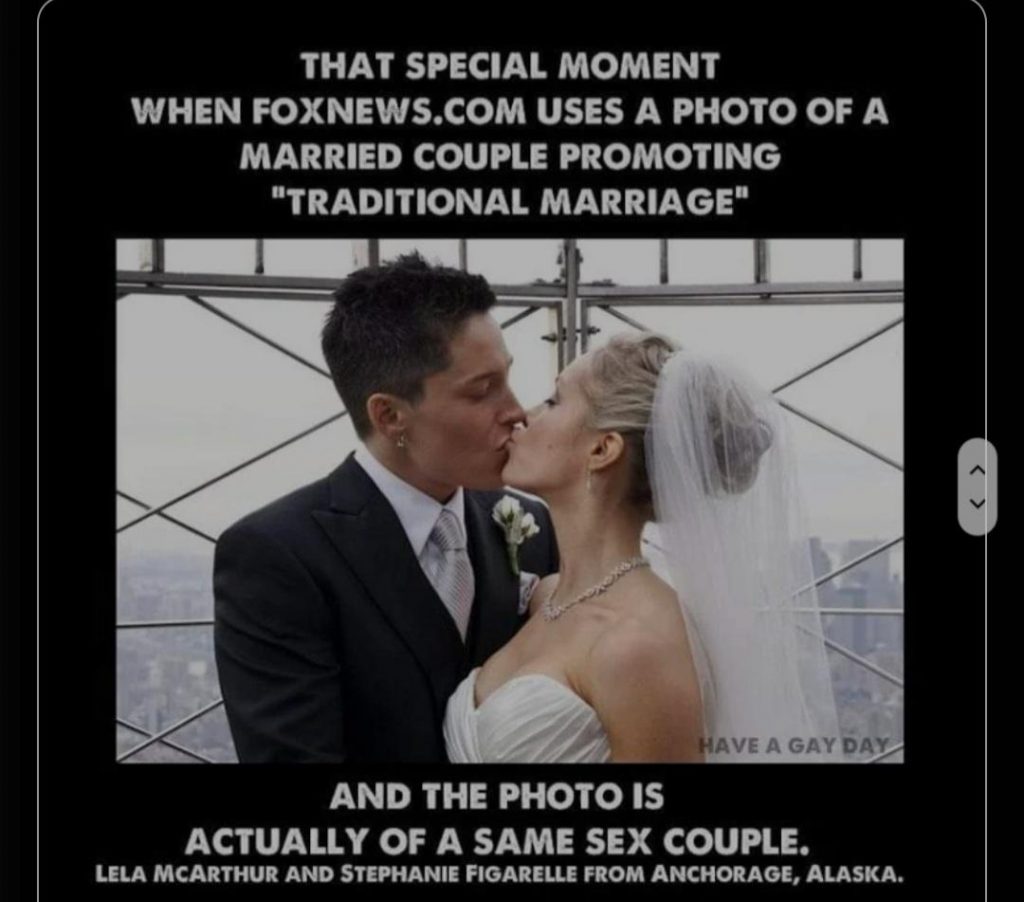 I cannot believe that Fox News thought it was a great idea to call a same-sex marriage a traditional one. Well, in their defense, they probably didn't even know what they were printing, which would make this so much better.
24. One more weird thing by The Family Guy: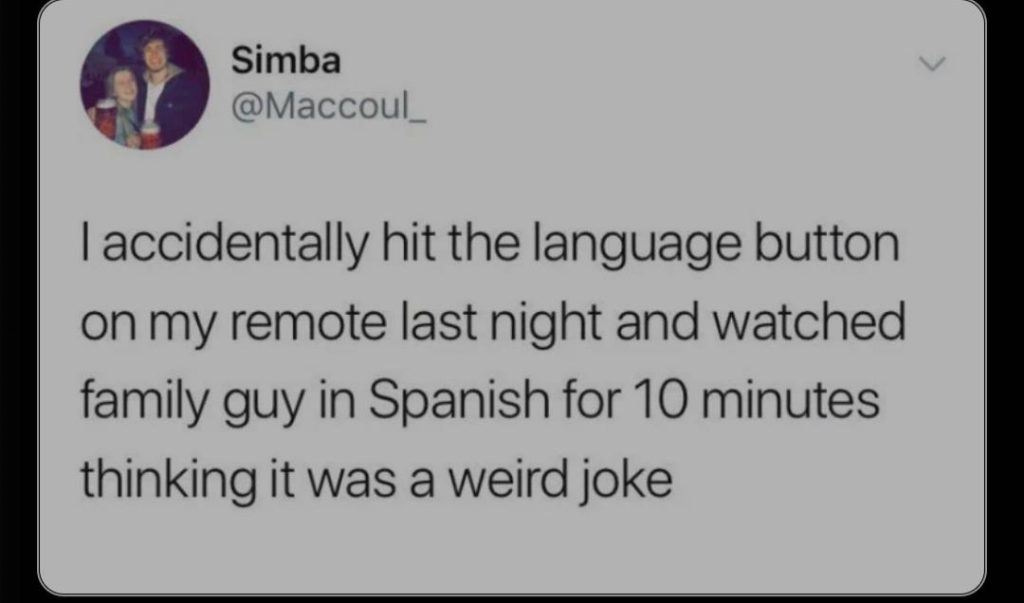 We all know the many weird things done by The Family Guy over the years, so an entire episode in Spanish doesn't even sound that bad.
25. This is genuinely hilarious: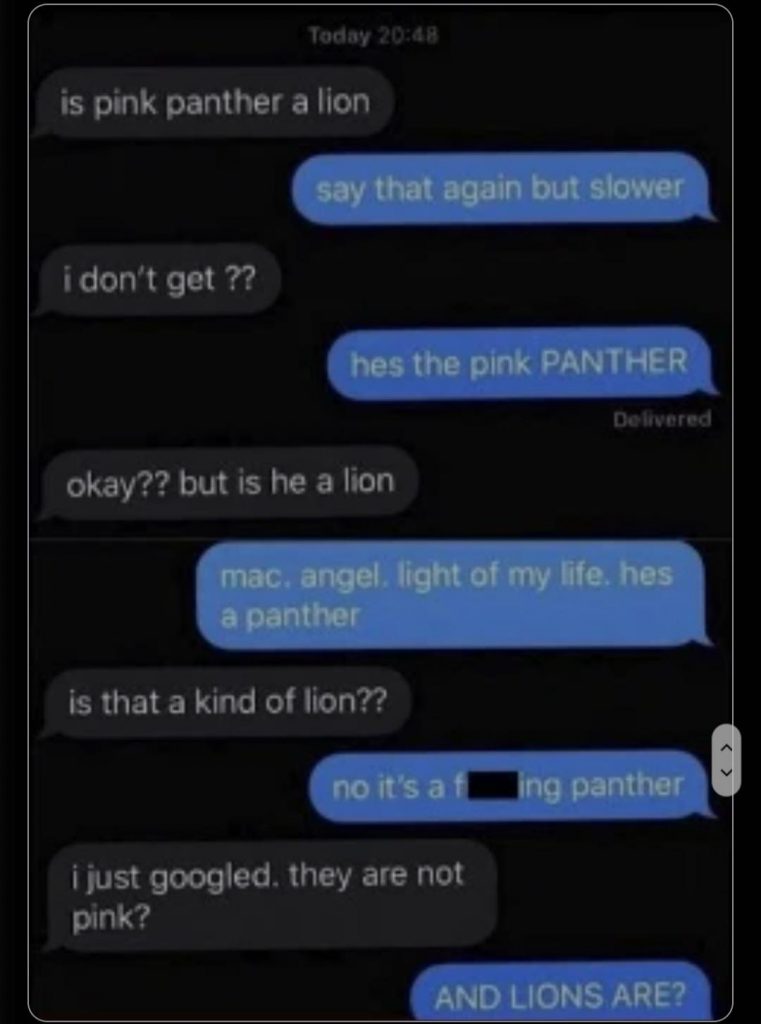 I wouldn't lie by saying that I didn't laugh while reading this ridiculous conversation between this couple. I love how some people have the confidence to refuse sound logic and reason just to sound extremely dumb.
26. A Yeehaw High School, literally my dream school: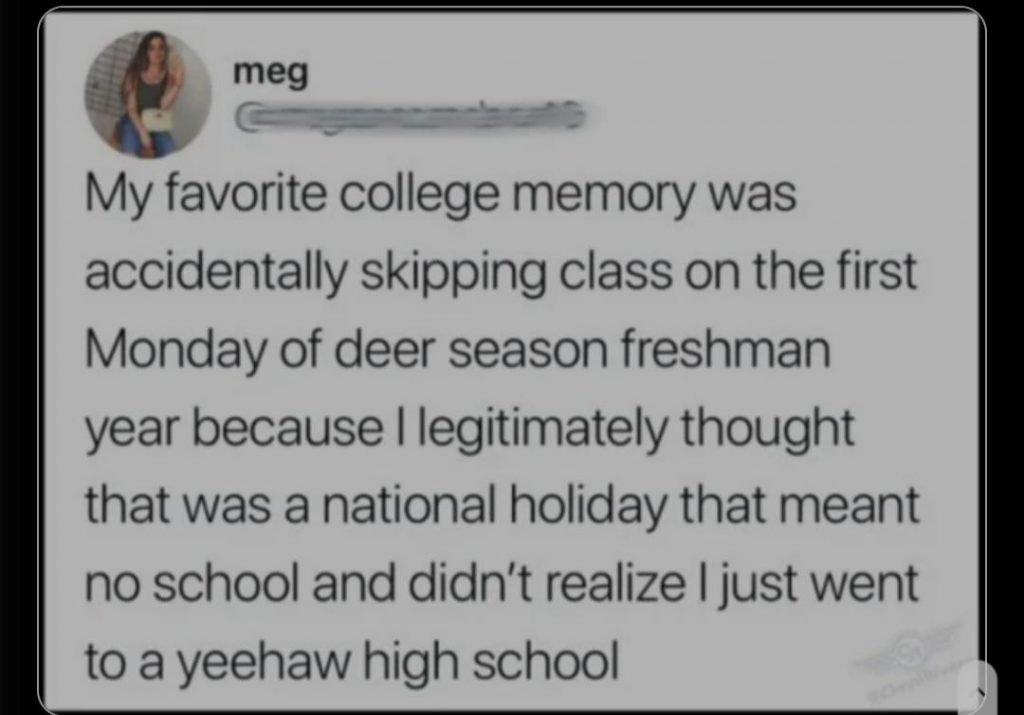 As someone who always dreamt about going to a yeehaw high school, I clearly remember how confused I used to be whenever moose and deer season used to come. Fifty percent of the students would suddenly start getting absent and I was never sure if I should stay home or go either.
27. Confusion, confusion: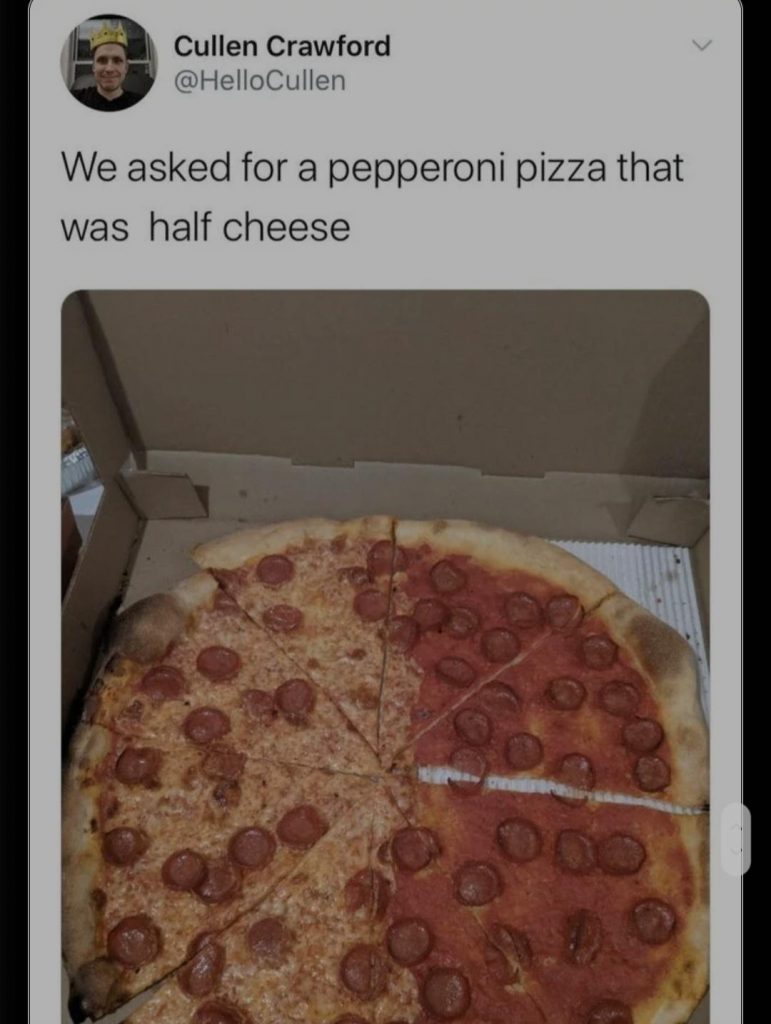 This poor guy ordered a pepperoni pizza saying he wants half cheese. I have failed to understand how anyone would get such instructions from a customer and assume that they want this monstrosity. 30 minutes later, here we are, but the cheese isn't.
28. When you forget your keys inside your car.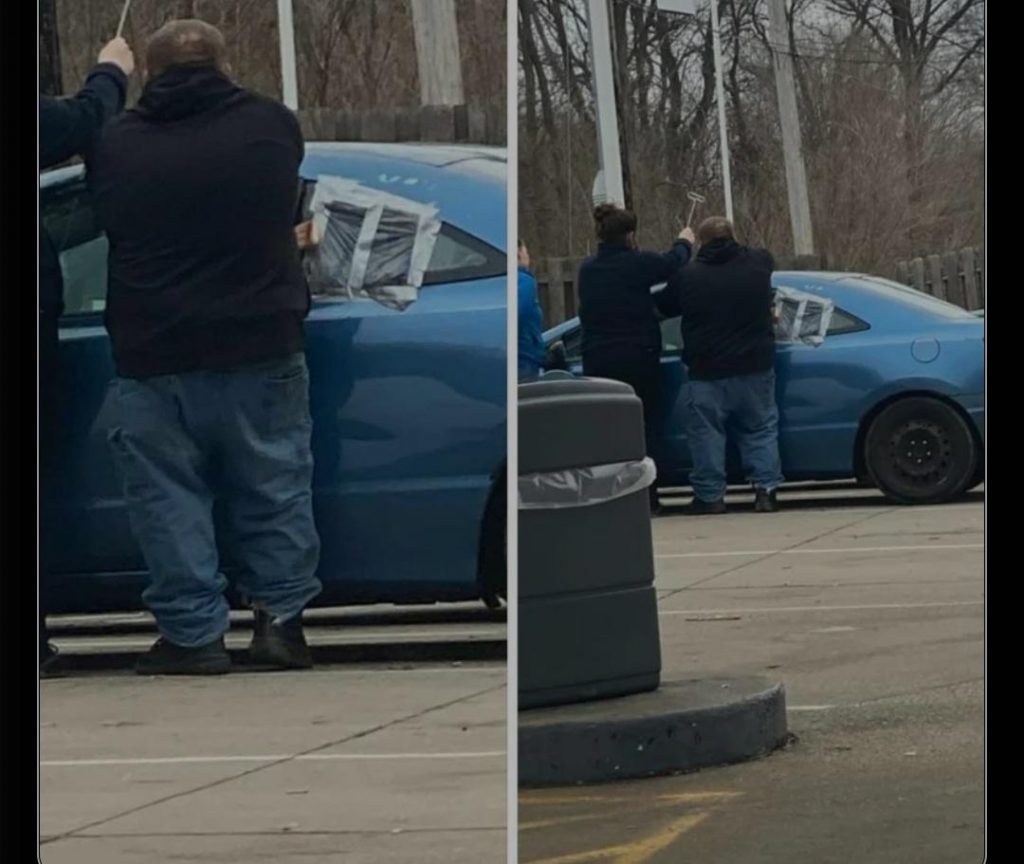 I know we have all been in this crappy situation when we accidentally forget to take out our car keys. With that being said, I would really like you all to pay attention to that back window with just a plastic sheet tapped on top. I wonder how that might help them.
29. Um, wait, which Hong Kong is she talking about?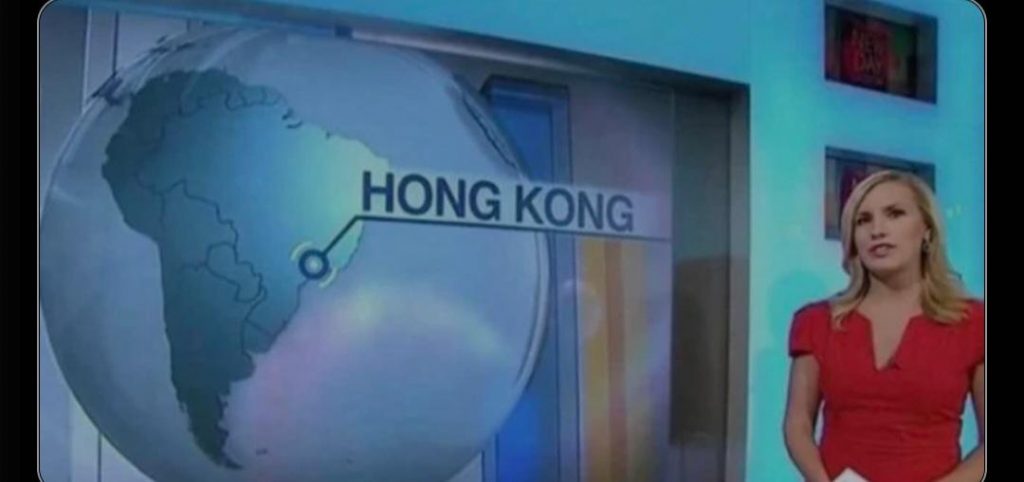 I don't know if my geography teacher taught me wrong but I am pretty confident in the fact that Hong Kong is definitely not located in South America. She may be talking about some other Hong Kong.
30. Mistakes get made, it's alright: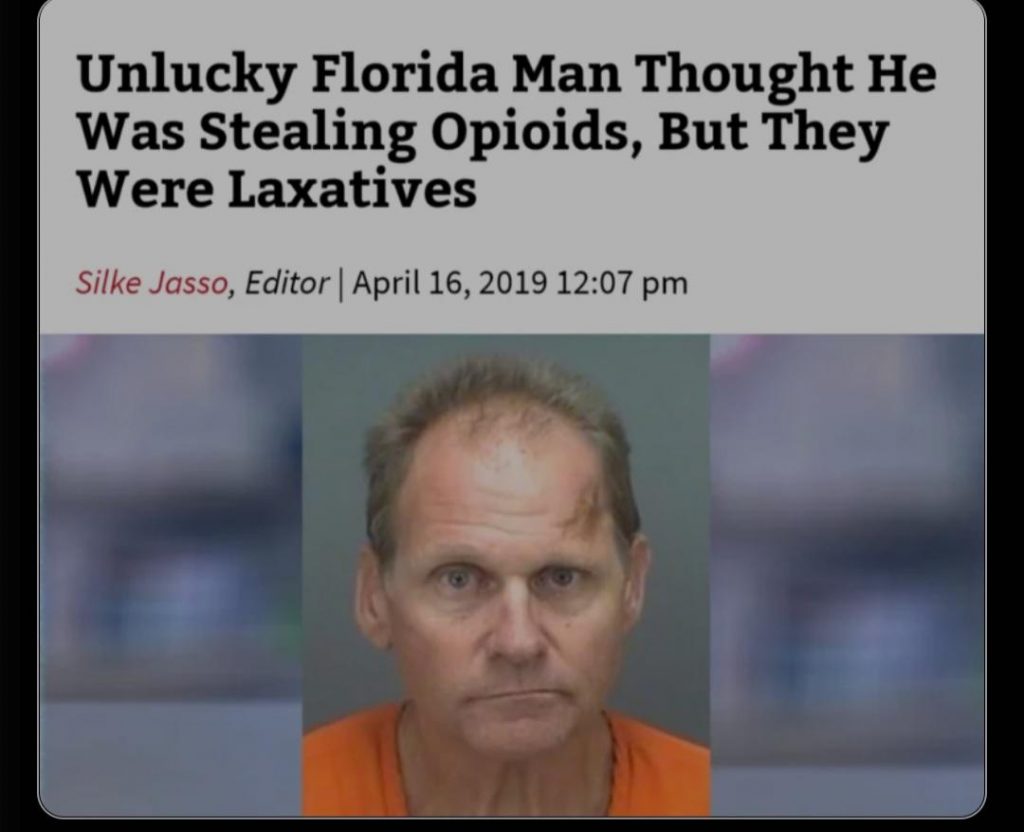 Sorry, Florida Man, you took the wrong drugs. It's fair to say that his luck is just about the same as every other man living in Florida who made it to the headlines.
31. Wait, can cats act now?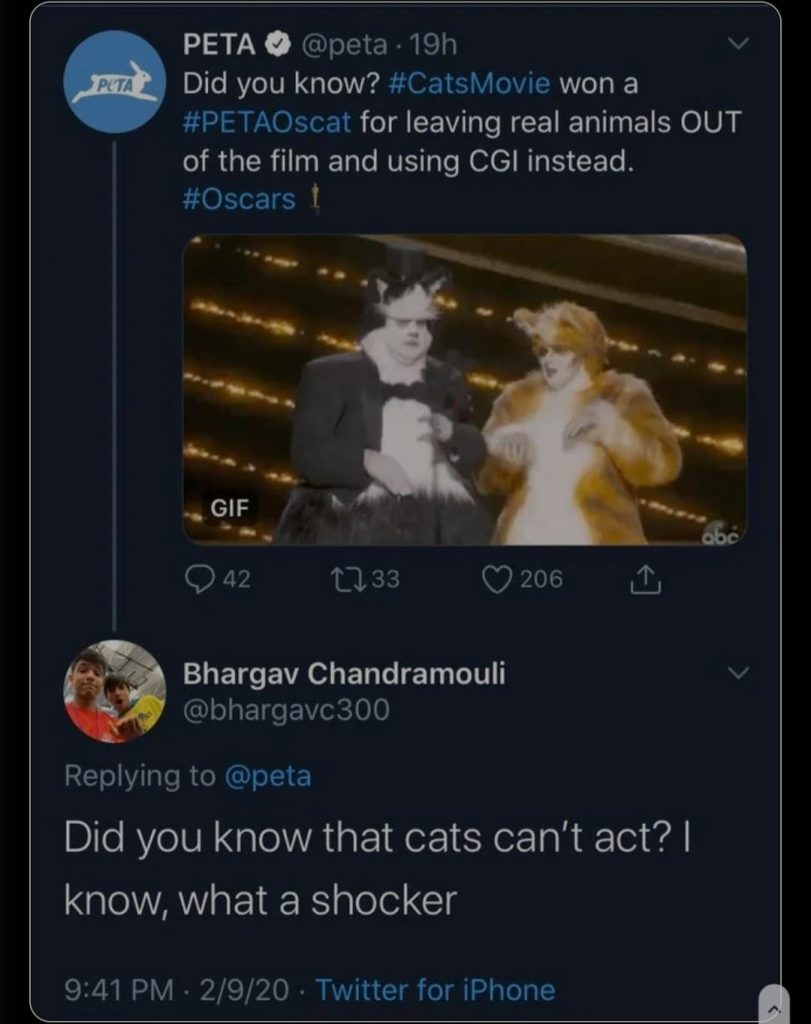 Looks like some people just found out that cats can't really act, sing, or talk in movies, or in real life. But imagine if they cast some random cats to play the roles, still probably would have been a better film than the 2019 version.