Remember when we were in High School thought that we are one of the coolest people on the planet? If yes, then you've got nothing to be embarrassed about because trust me, we have all been there. The thing is that little kids have got some insane confidence and do ridiculous things that might seem cool now, but when they'll grow up, they'll find it super cringe.
Nonetheless, this youthful confidence and craziness have resulted in us getting some INSANELY hilarious photos and interesting fashion inspirations. We are thankful to all those parents and grandparents who took tons of photos of their "cool kids", because now we can sit back and enjoy their iconic moments in time.
Recently, there was a trend on Tiktok in which people shared their cringe-worthy photos from the mid-2000s thinking they looked super chic when they actually looked really stupid. Check all of them and let us know which one made you laugh the hardest!
Sledding time!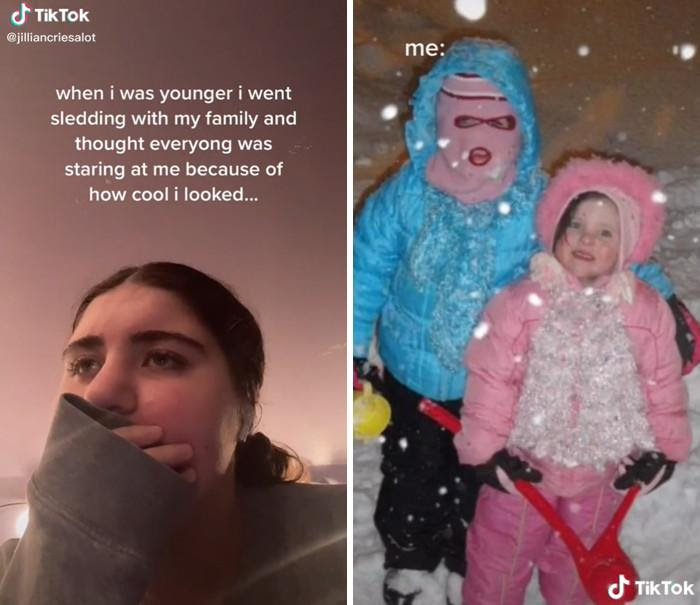 This little girl went sledding with her family when she was younger and got all the attention we must say. She looks super cute though, doesn't she?
Move, I'm the Main Character here: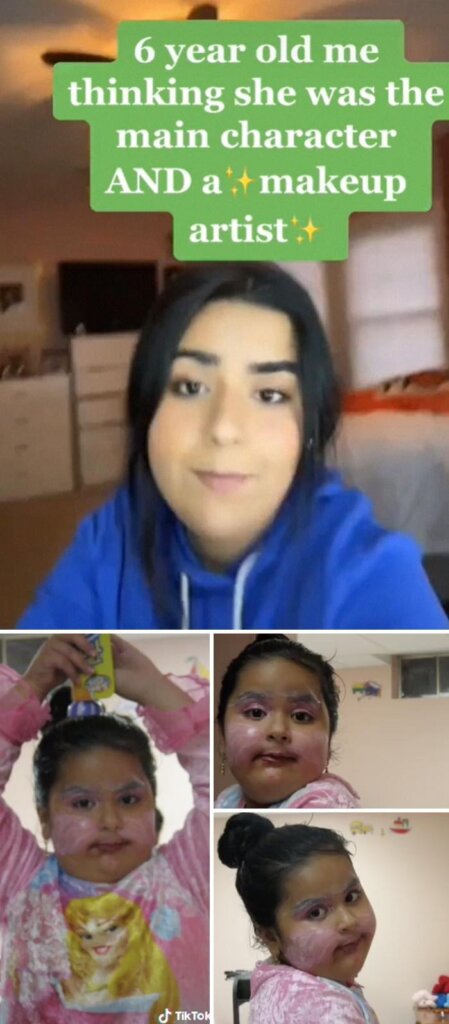 Didn't we all used to dress up and put our mom's makeup on our faces thinking we were the best Makeup Artists in town?
They were just jealous sis: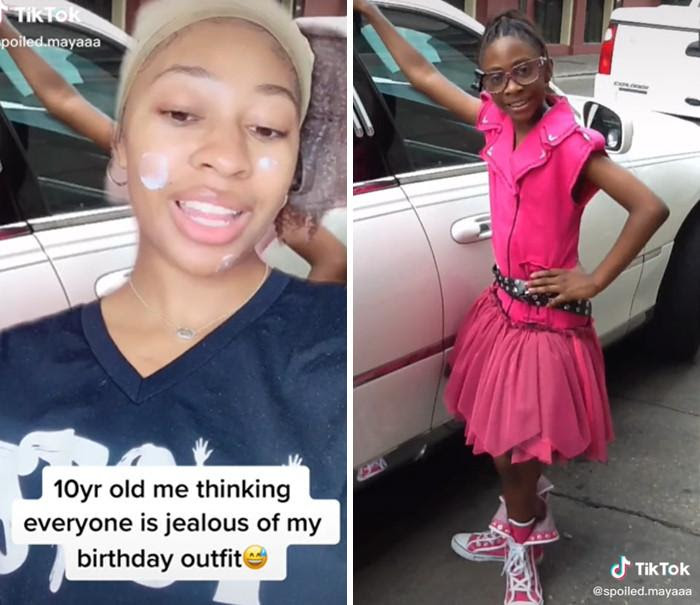 This TikToker shared a picture of her tenth birthday when she thought everyone was jealous of her perky pink outfit. I'm still jealous though.
You go girl!

This little girl is having the time of her life posing for that camera and being the MAIN CHARACTER.
Some serious Elle Wood vibes: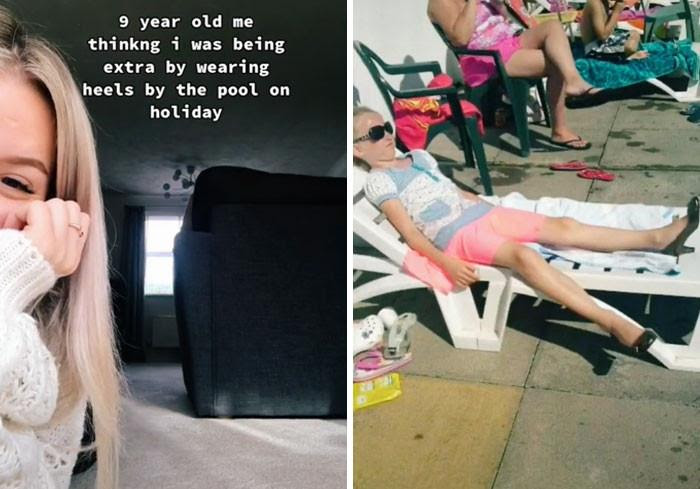 Who said people we can't be extra while going to a pool party? This 9-year-old is giving us some Elle Woods vibes when she decided to wear a pair of black high heels to the pool.
He loves me, he loves me not: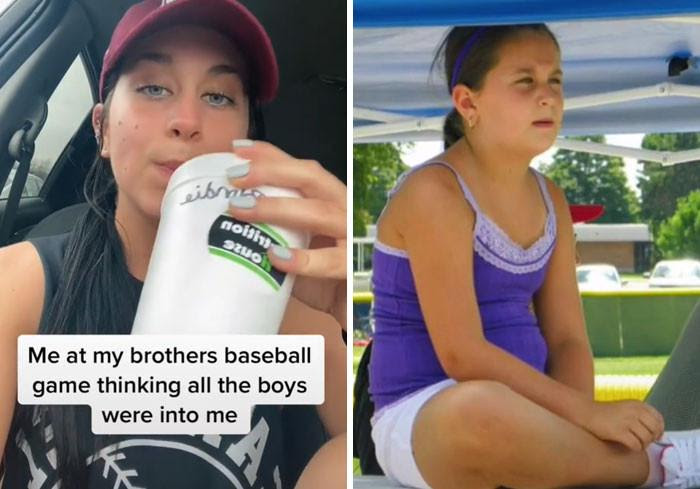 I think they were all kinda into her, won't you agree?
Our Lil baddie: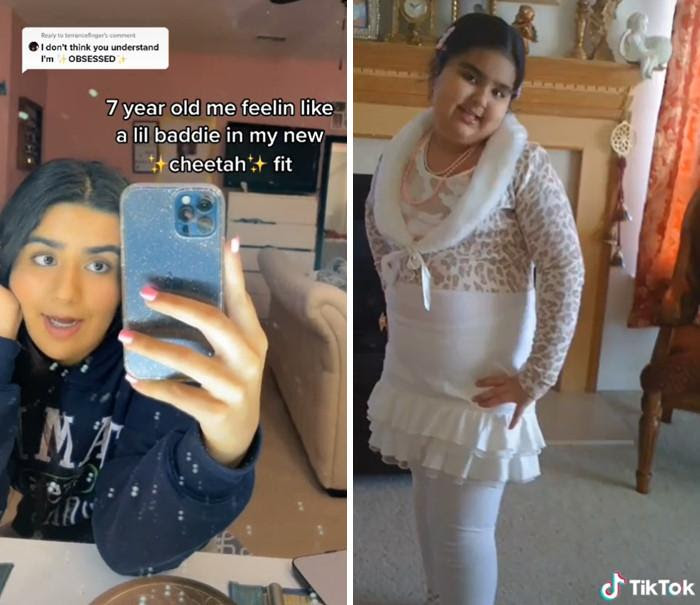 This 7-year-old felt on top of the world wearing this Cheetah outfit and is giving us major baddie vibes!
I'm not like other girls: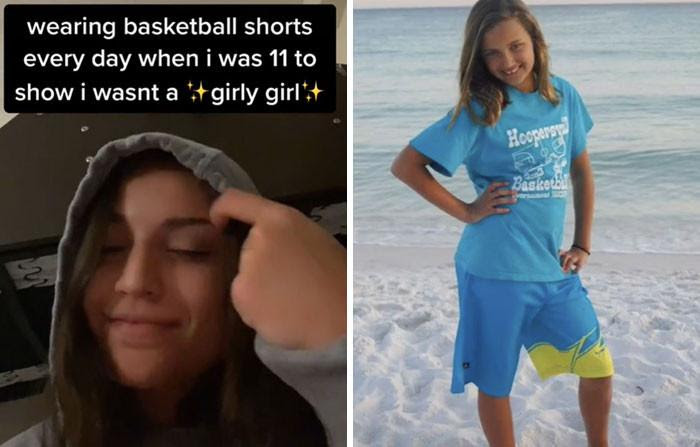 Do you remember those girls who used to keep saying "I'm not like other girls"? Well, this 11-year-old took that to a whole new level and wore basketball shorts every single day to prove that she is not a regular girl, she is a cool girl.
Own that soccer field: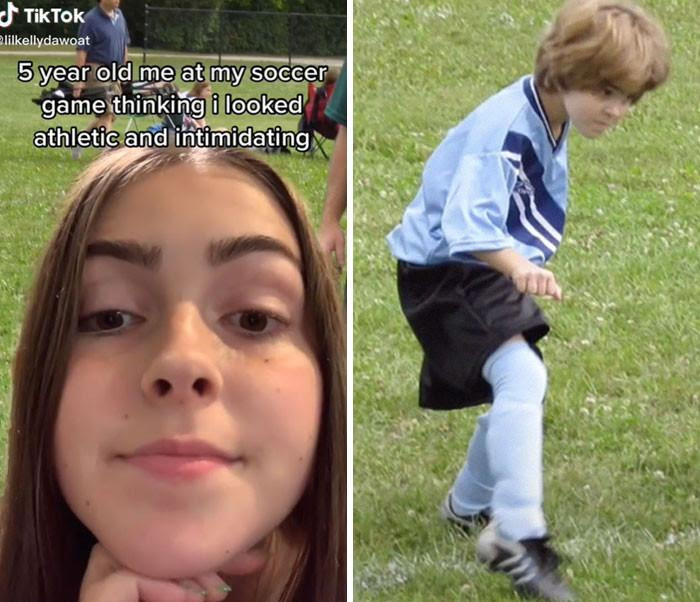 This one probably has to be my favorite one so far! Just look at that little girl's face acting like a Lil boss, and pretending to be all athletic, and imitating.
Gotta shoot your shot sometimes: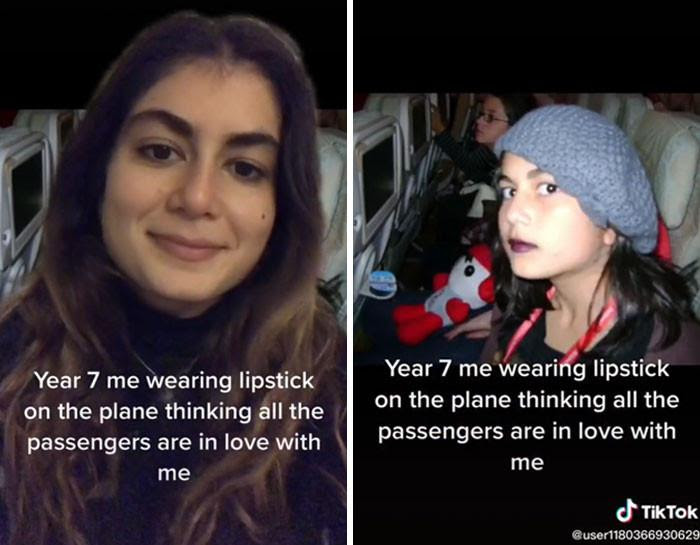 The girl shared a throwback picture of herself as a 7-year-old when she used to wear lipstick to every plane travel, thinking she was going to find true love there. She must've gotten many marriage proposals from the passengers, don't you think?
Oooooo, kill them with that attitude!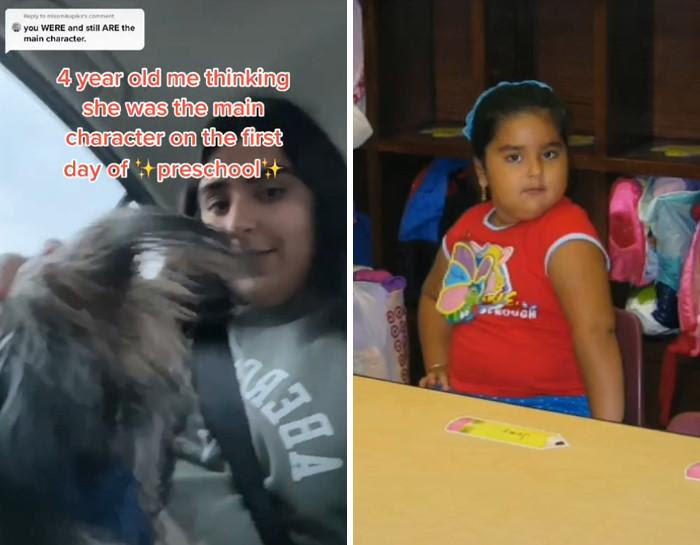 This little girl went to preschool for the first time and showed everyone who the boss is!
She's the reason why I am still single: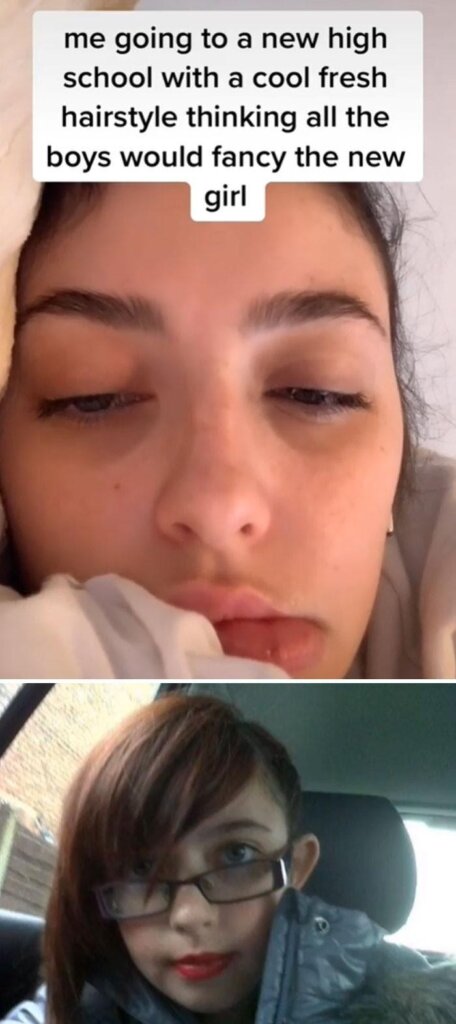 Remember when we were in high school and all the boys used to get attracted to the new girl in town? Well, this girl had that in mind and got herself a whole new haircut just so all the boys would fancy her. A fine trick we must say.
Gigi Hadid who?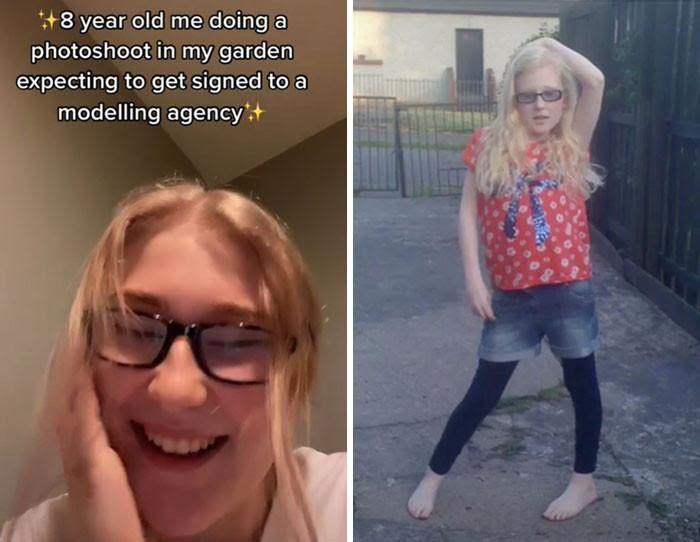 All Victoria's secret models have got nothing on this 8-year-old diva. Dressing up in the finest clothes and cat-walking in the kitchen might be one of my favorite memories growing up.
I would totally be jealous of her: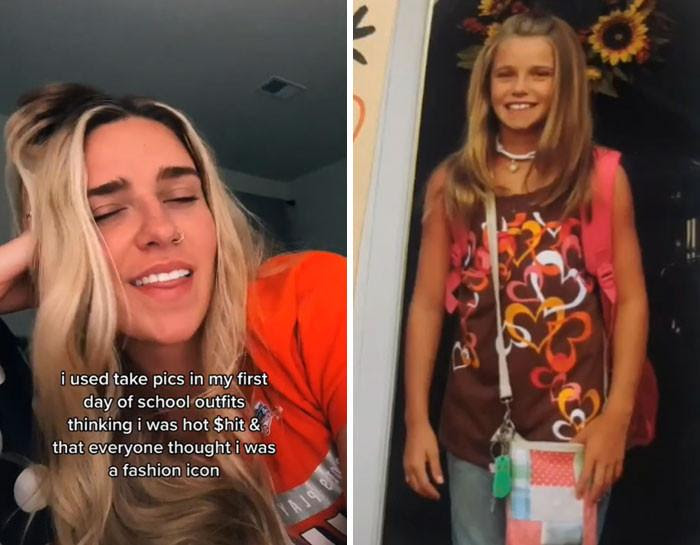 Ok, in her defense, I must say that her hair looks super cute and I'd totally be jealous of her in middle school.
I'm a fashion icon: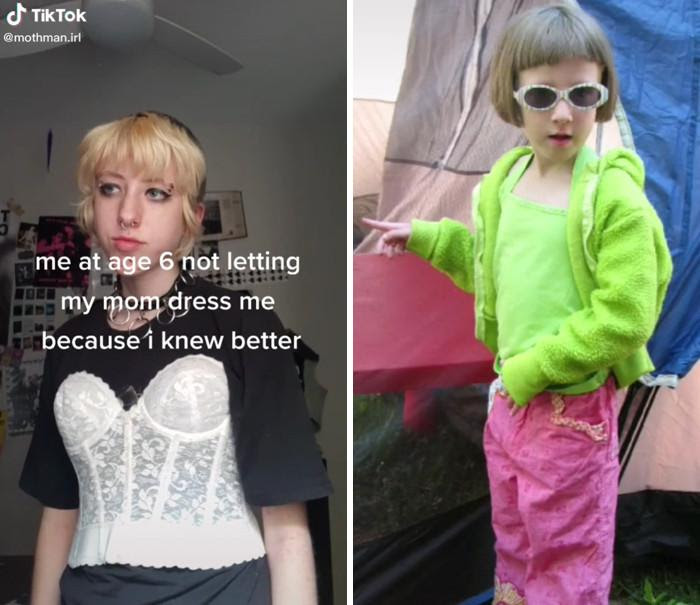 We all used to think we were fashion icons when we were 6, but in her case, she definitely is one.
The ultimate diva: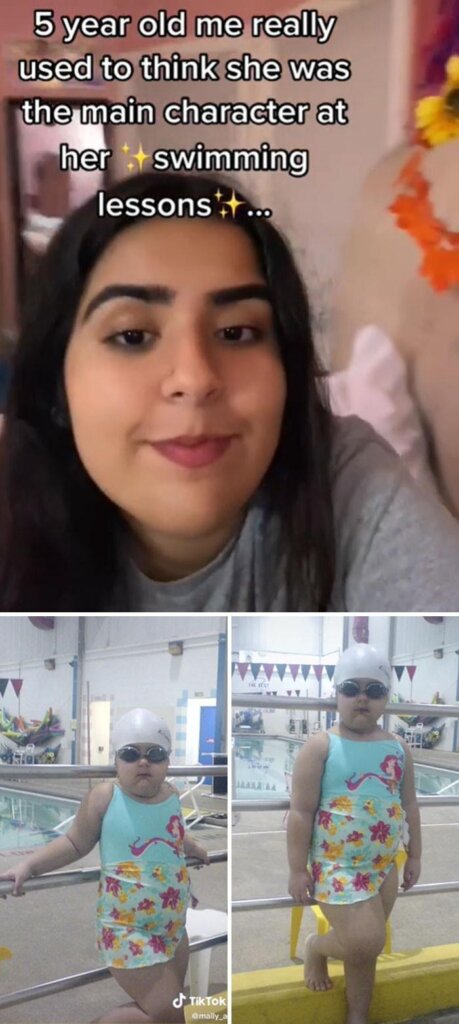 This 5-year-old is definitely my spirit animal. She is the ultimate sass queen and thinks that she's the main character while taking swimming lessons. How can I match this level of coolness? Any tips?