Online courses are all the rage right now. It allows everyone to sign up for courses, no matter where they are from or their academic background. In fact, according to Techjury, around 220 million people signed up for MOOC and edX courses in 2022 – and this number is expected to grow in the future.
While online courses come with several advantages, there are a few aspects that you need to understand before signing up for the next course. This article will explain some points everyone needs to be aware of when taking an online course.
1. Your Success Depends on Your Effort
Yes, some online classes undeniably tend to be better, depending on the instructor as well as the study materials offered. However, at the end of the day, how much you learn will ultimately depend on you.
If you are distracted or don't do the required work, then you will not learn much from the program. This is especially the case if the online course is self-paced. Of course, finding time to study if you are already working can be challenging.
However, with the help of a paper writer service, you can indeed get a handle on any assignments and earn credits to get ahead in the program.
Also, some programs require you to demonstrate what you have learned by completing projects or taking tests. This means that you will need to be diligent and get the minimum score in order to receive the certificate. In other words, if you are taking an online course assuming that it will be the easier alternative in terms of the effort required, then you need to reconsider.
2. You Need to Manage Your Time
One of the biggest advantages of online courses is their flexibility. Most courses allow students to choose their own times based on their schedule. However, with such a self-directed learning approach, it can also be challenging to stick with learning.
For instance, unlike in a classroom environment, there is no one to hold you accountable. So, it can be tempting to procrastinate if you are too tired for the day or have other commitments. It will be necessary for you to manage your time to ensure that you accomplish everything required for the class.
To make the best of the online course, it is best to create a work-study schedule and dedicate a bit of time every day. This can work better rather than waiting until the last minute and trying to go through hours of lessons in a single day.
3. You Should Check the Credibility of Instructors
These days, anyone with a laptop and video camera can create a course and post it online. As such, it is crucial for you to consider who is providing the course and what you can actually learn from it.
While there is no way of knowing the contents of the course for sure, you can still get a fair idea from reviews. However, be sure to check unbiased third-party reviews.
That being said, you will also find online courses overseen by highly-qualified professionals without a degree in the subject. In such cases, you are effectively learning from their experience rather than their academic qualifications.
Nevertheless, it would be wise to check what you are receiving for your money's worth before signing up for online courses.
4. You Can Find Even Ivy League Online Courses
Are you eager to get a certification from an Ivy League or a prominent college? These days, it is not necessary to apply for a college degree to get certifications from the likes of Harward, Columbia, or MIT.
Instead, these colleges have now started offering online courses in many fields. Of course, the tuition for these programs can be high when compared to other online courses and can go as high as a few thousand dollars.
However, such online courses can make prestigious educational institutions more accessible. And if a degree certificate isn't the priority, you can also find YouTube videos of real classes from Ivy League colleges.
These can be just as useful as you get to see how the professors interact and learn new things. The only downside is that there won't be a graduation certificate to attest to what you have learned.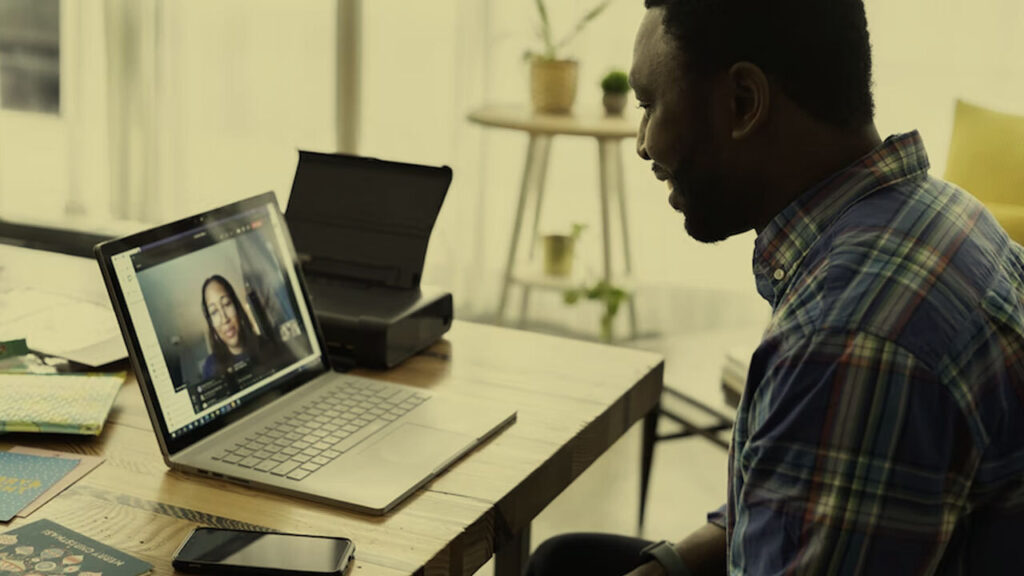 5. You Will Need to Streamline Online Communication
A tricky aspect of online degree programs is that all communication is done via online channels. And depending upon the course, you might need access to specific communications apps and tools in order to contact the professor or fellow students.
So, before enrolling for a course, ensure you know how to reach out to a professor or the course provider – in case you need assistance. Moreover, it is possible that the majority of the communication happens in the written format.
This makes it necessary to be well-versed in writing emails and texts and know the etiquette of how to converse in such contexts.
6. You Can Record the Video Lessons for Reference
Some online courses might offer live courses where you can interact with the professor directly. If you opt for such a program, you will have to rely on notes, especially if they don't offer you recordings.
In this case, a bonus tip that can work is for you to screen-record the courses. This way, you can go back and check in case you need any clarifications.
7. You Need to Keep Everyone Posted on Your Schedules
Finally, if you are taking a course from a living space that you share with others, it is important to keep them posted about your online class schedules.
Whether you are taking on-demand classes or live lessons, an interaction with someone else in the middle can be very distracting and disrespectful to the instructor.
As such, a bit of planning can go a long way to avoid any such incidents. Students taking online classes will need to fabricate their schedules and make arrangements accordingly.
The main concern when signing up for an online course is to find a program that best fits your needs and offers value. The right course can help upgrade your skills and knowledge while costing relatively less than a traditional course.
That being said, it's important to be accountable for yourself and stick to a schedule in order to be successful with online learning.