We set ourselves out to illustrate the National Parks of the U.S in 2025. But soon it turned out to be a full-time focus. It makes us visit almost two-third of the parks.
The purpose of the series was to preserve nature through printmaking. Even before we donate the profit to the service of the National park, 55 of each poster sold out. We donated over $100k through our partnerships and prints.
The aspiration was to get Nerds Of The Park Into The Poster and Nerds Of The Poster Into The Park. Hearing stories about that moved us. As the park enthusiast mom got into a poster with her poster admirer son. It was cool to get them to experience their first National Park together. Even the days of our eclectic music were about bringing people of different interests together. This series, no doubt a small way but was a similar effort to bring people together. Our ultimate was to bring people together while celebrating parks and the art of printmaking.
The series now is archived and expanded by the Library of Congress in unimaginable ways.
Poster of Joshua Tree, The National park: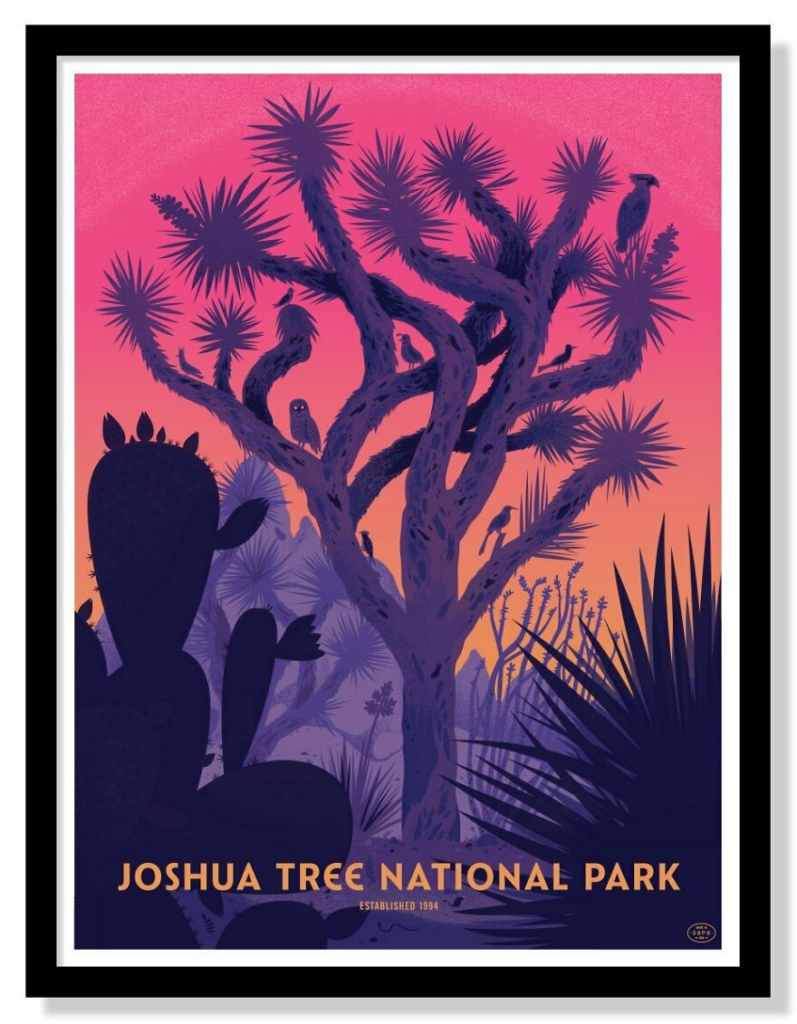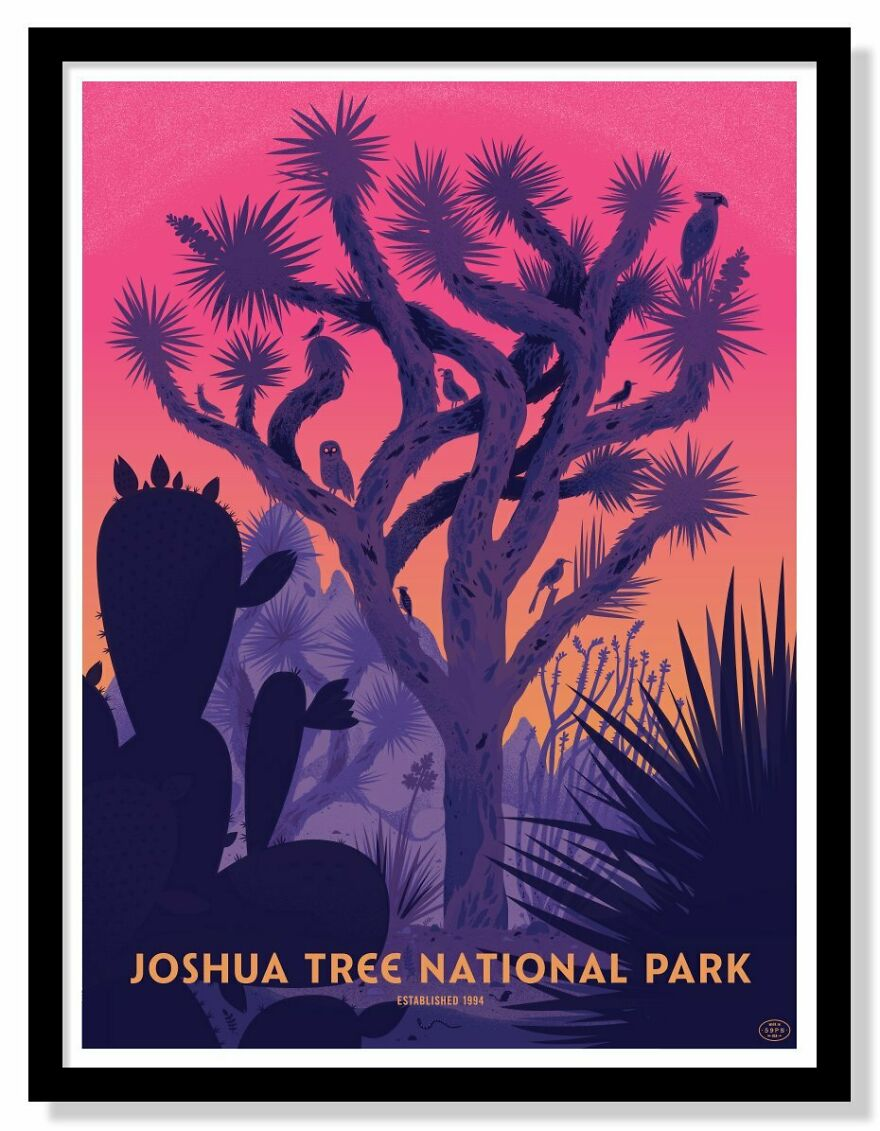 We first created posters for DIY music events. The process of designing and then screen printing Took us back to the times of high school in 2001. Every poster of the series was screen-printed manually in the U.S
Crater Lake with Dan McCarthy: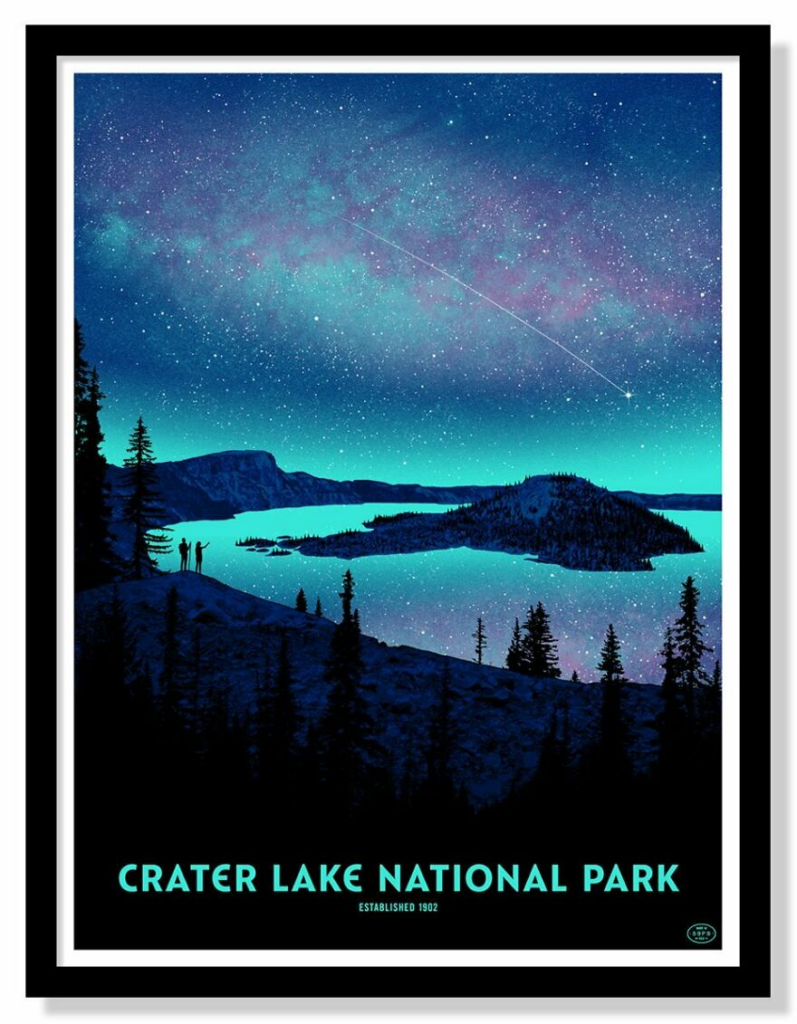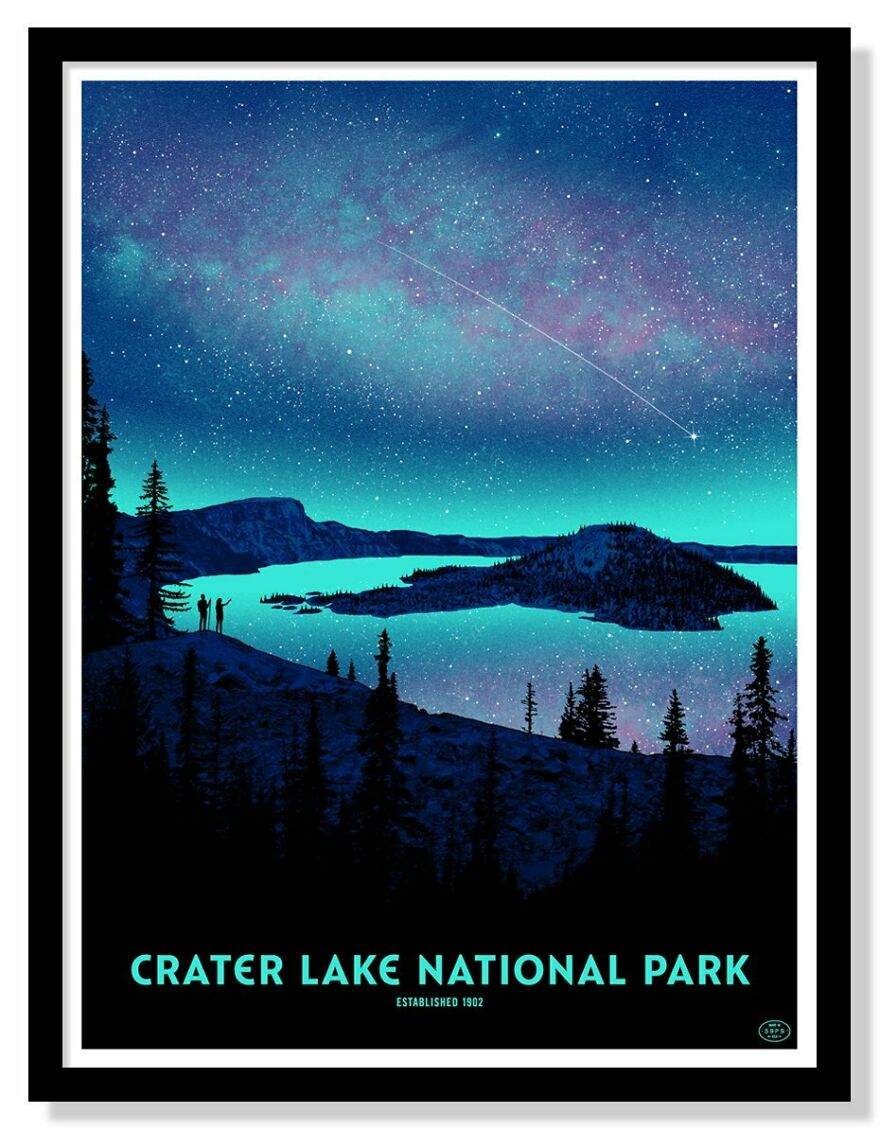 Using newfangled laser printers would have been much easier to create prints. However, We wanted to honor the tradition of screen-printed posters as well as our background as DIY printmakers.
Great mountain poster with Chris Turnham: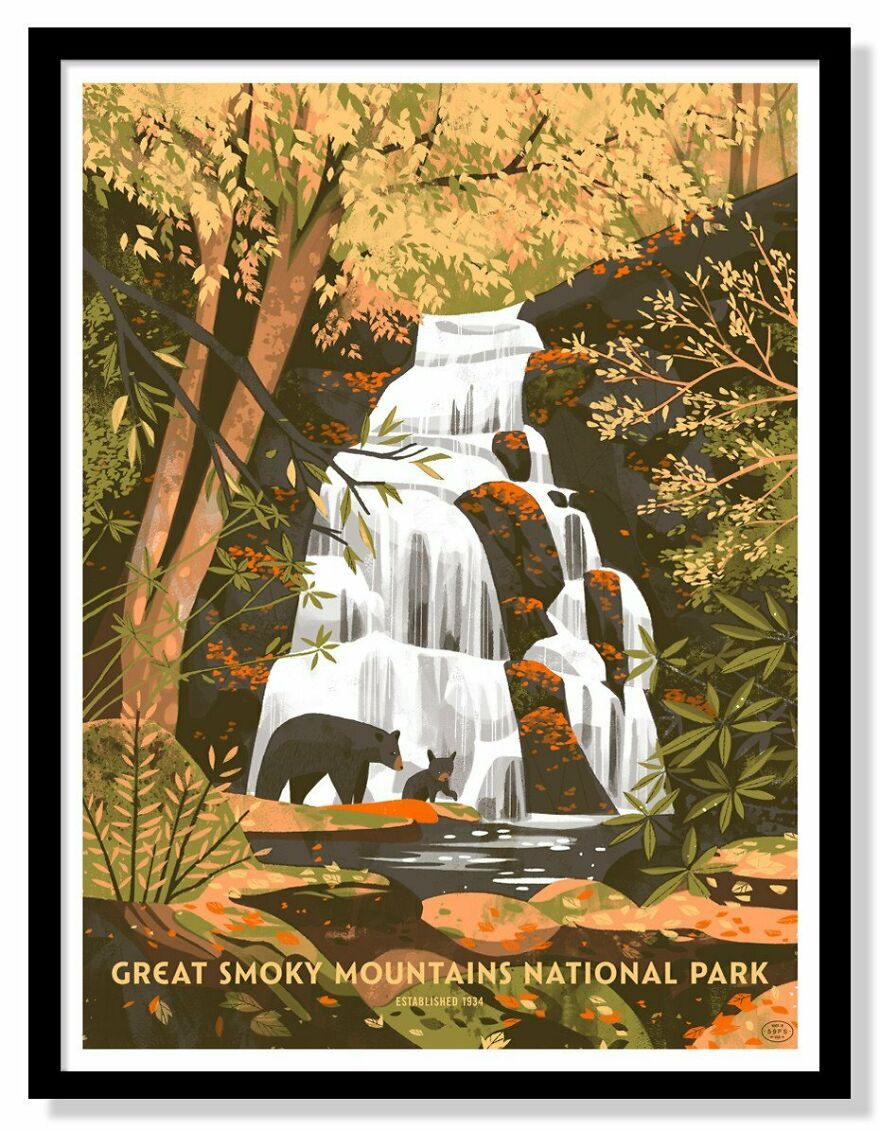 Parks brought us back to the time when we were old enough to visit parks with school friends and tour bands while on the road trip. Naive kids experiencing Grand Canyon and Glacier National Park were life-changing moments.
Great Canyon with DKNG: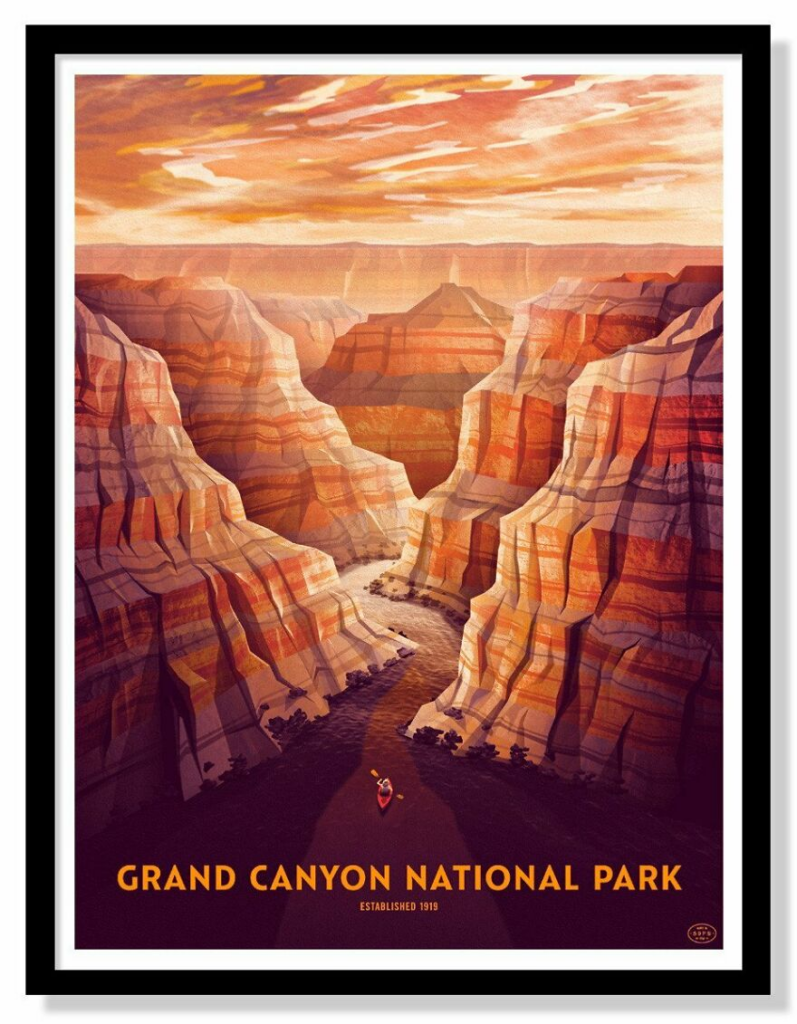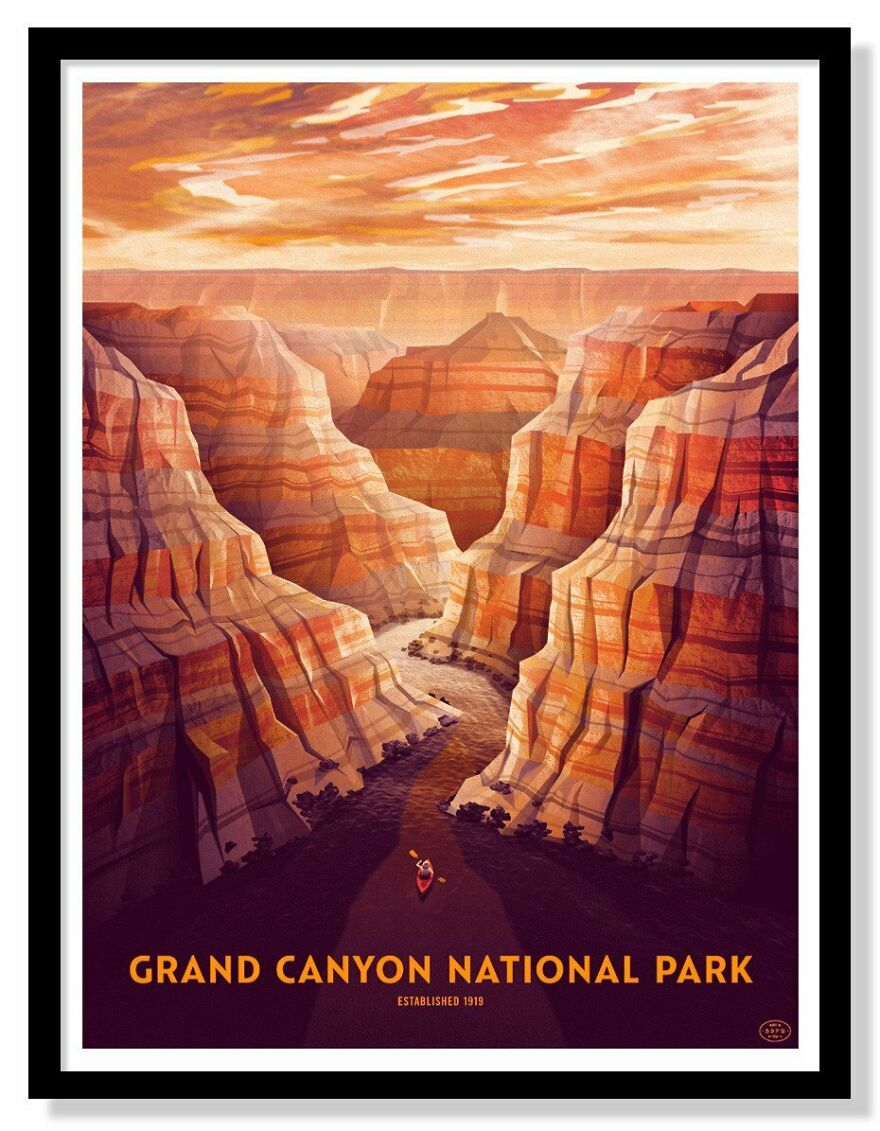 Started from road trips in high school, We were adventuring around all over North America. We enjoyed the pleasure of organizing almost 400 art and musical events in the whole continent. We were enough to show in well-known avenues like Marvel Studios, The Library of Congress, Disney Animation Studios, and Adobe HQ.
Zion National Park with Dan McCarthy: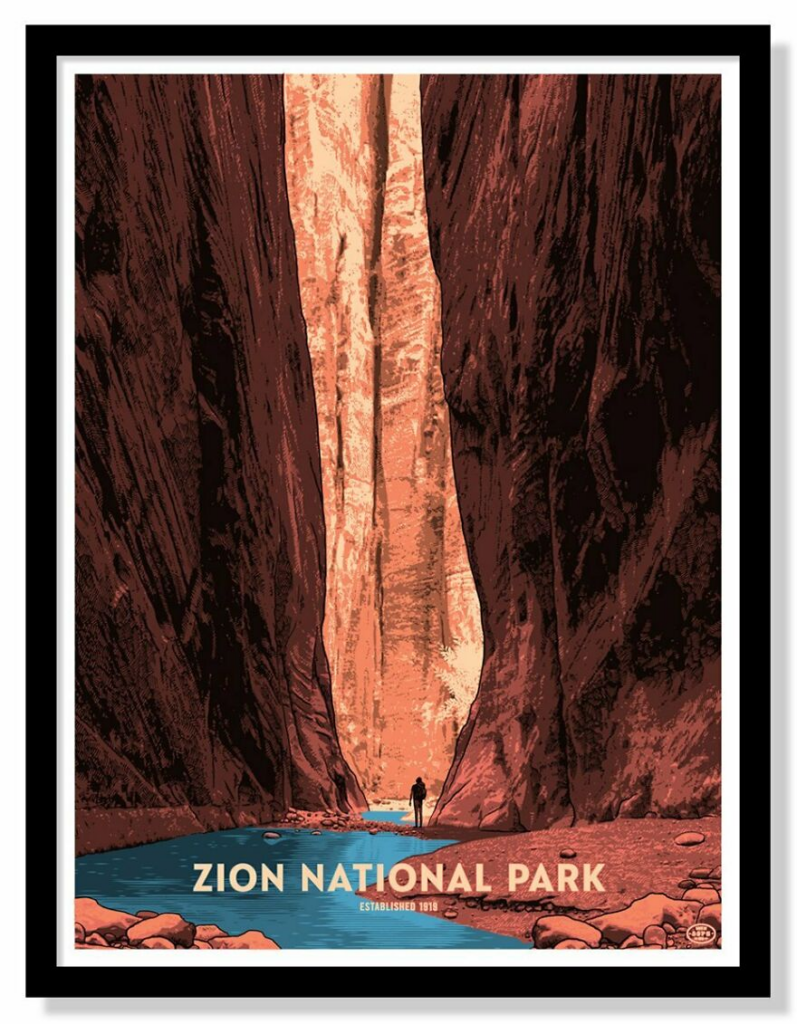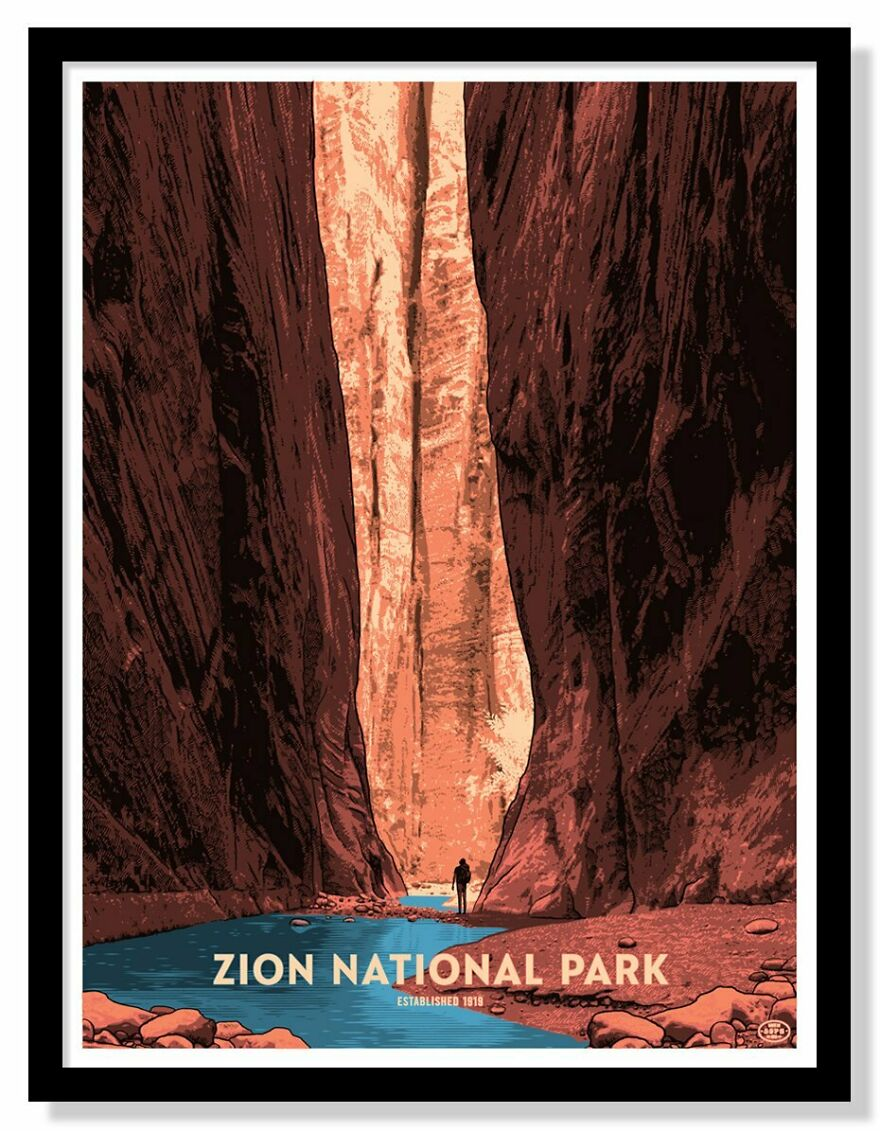 Illustrating parks that have a lot of ironic sites is a challenging task. And when it comes to illustrating one static photo, it is even more challenging. We eleven visit parks to create an alternate version of them.
Rocky Mountain with Rory Kurtz: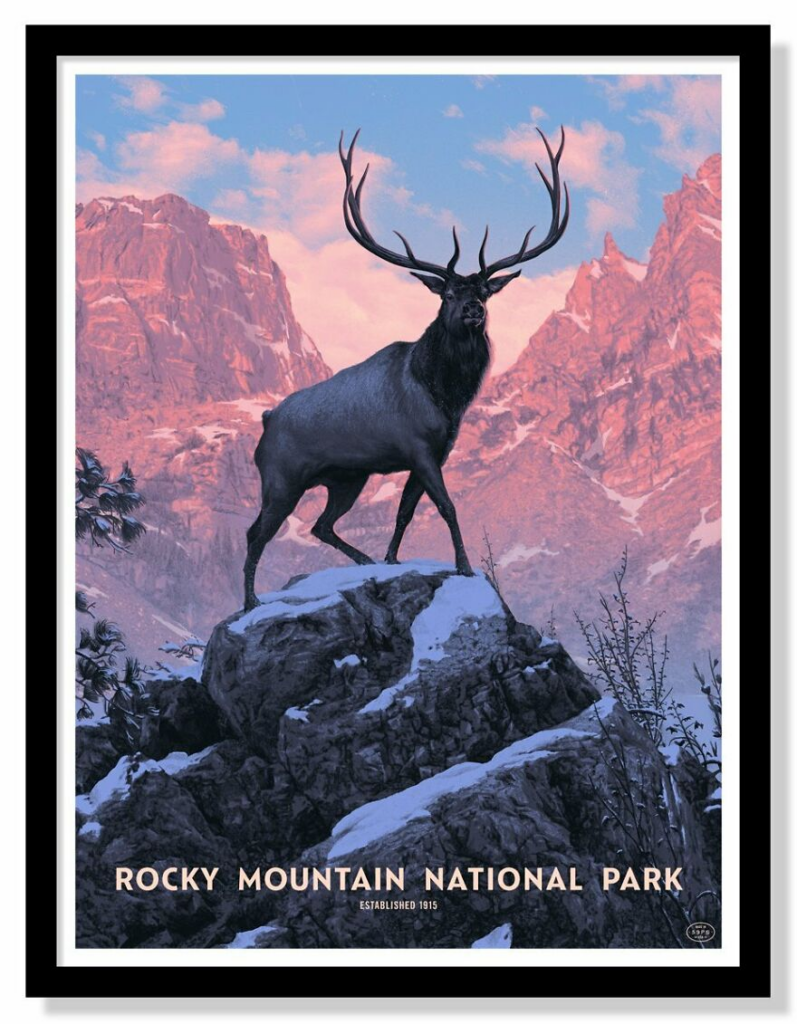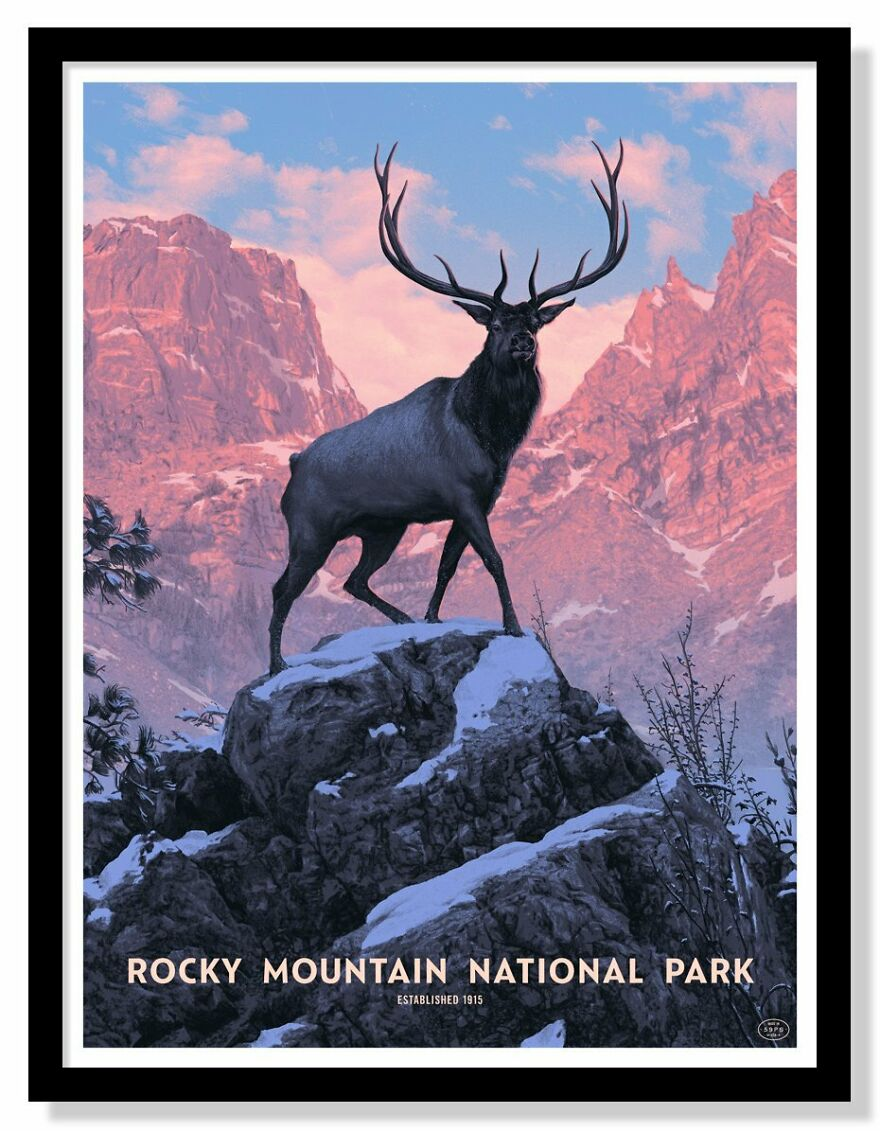 We just not wanted to illustrate parks, we wanted to illustrate them with a unique artistic voice. The series derives its strength from an eclectic mix of artists and some consistent hands working collaboratively.
Grand Teton with Kim Smith: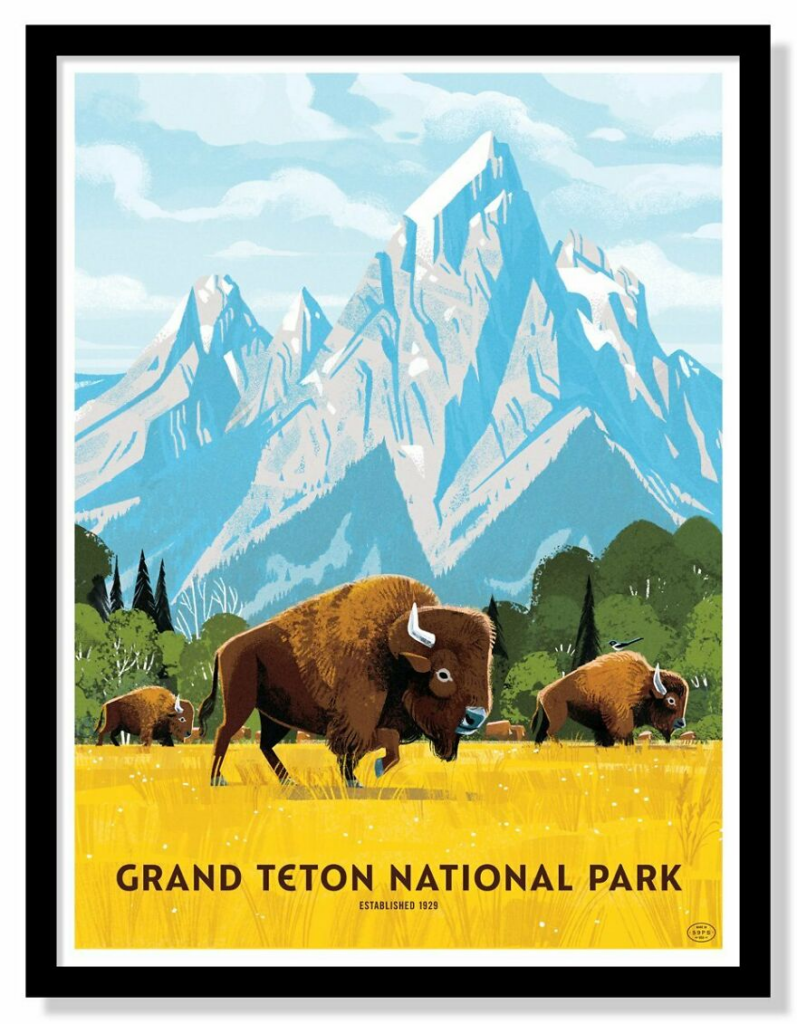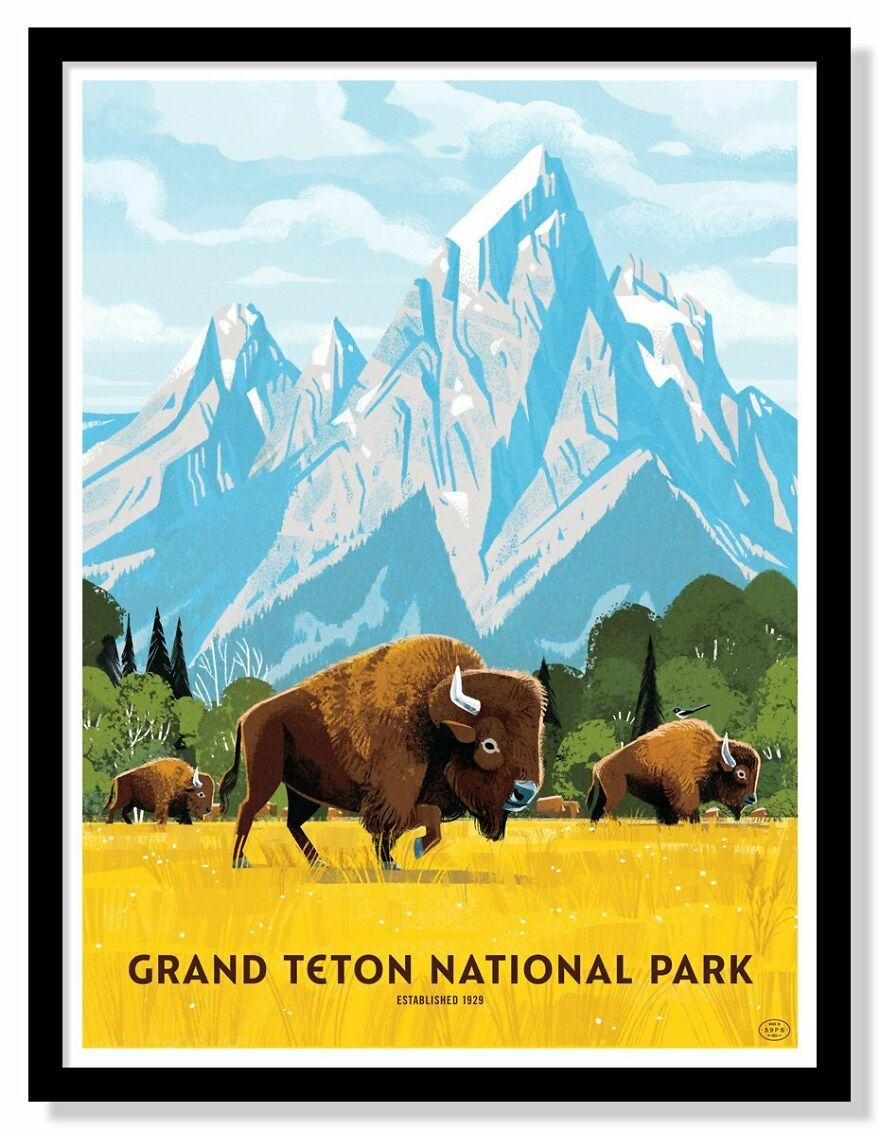 We believe in the concept of inclusivity. Whatever we d is always open for everyone. We implied the same value for the series as well. Artists from all over the world collaborated to make open edition posters. We didn't bound this for poster designers or printmakers only. If parks are a public thing, why not posters too?
Yosemite with Dan McCarthy: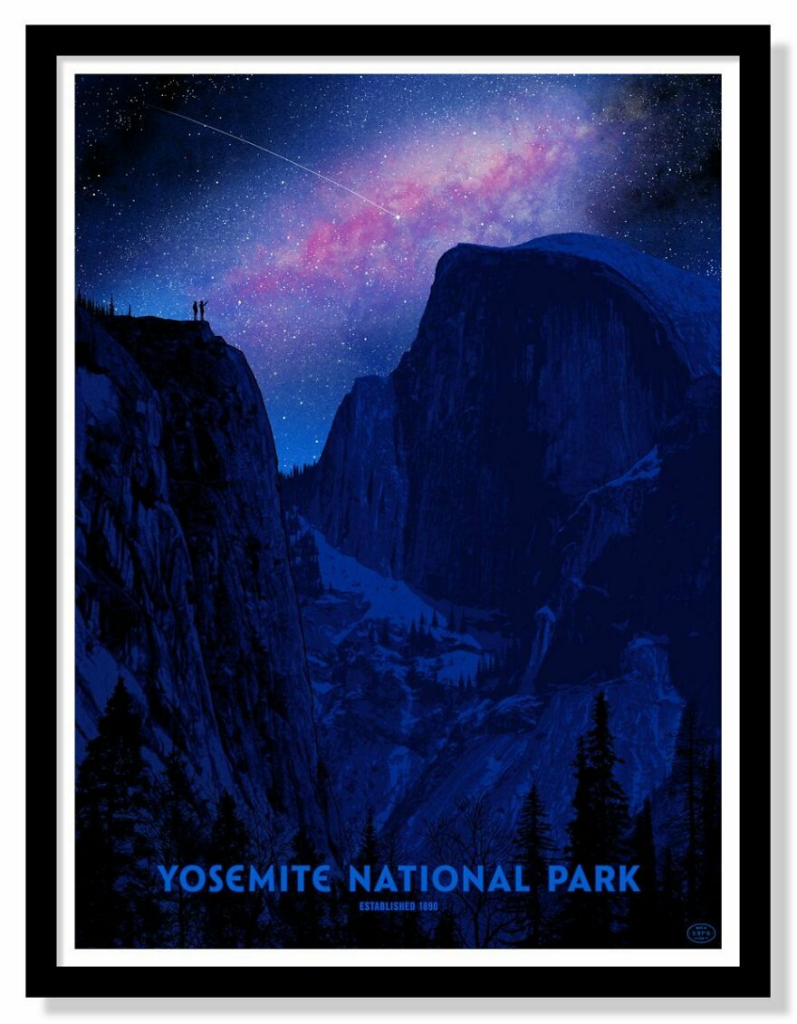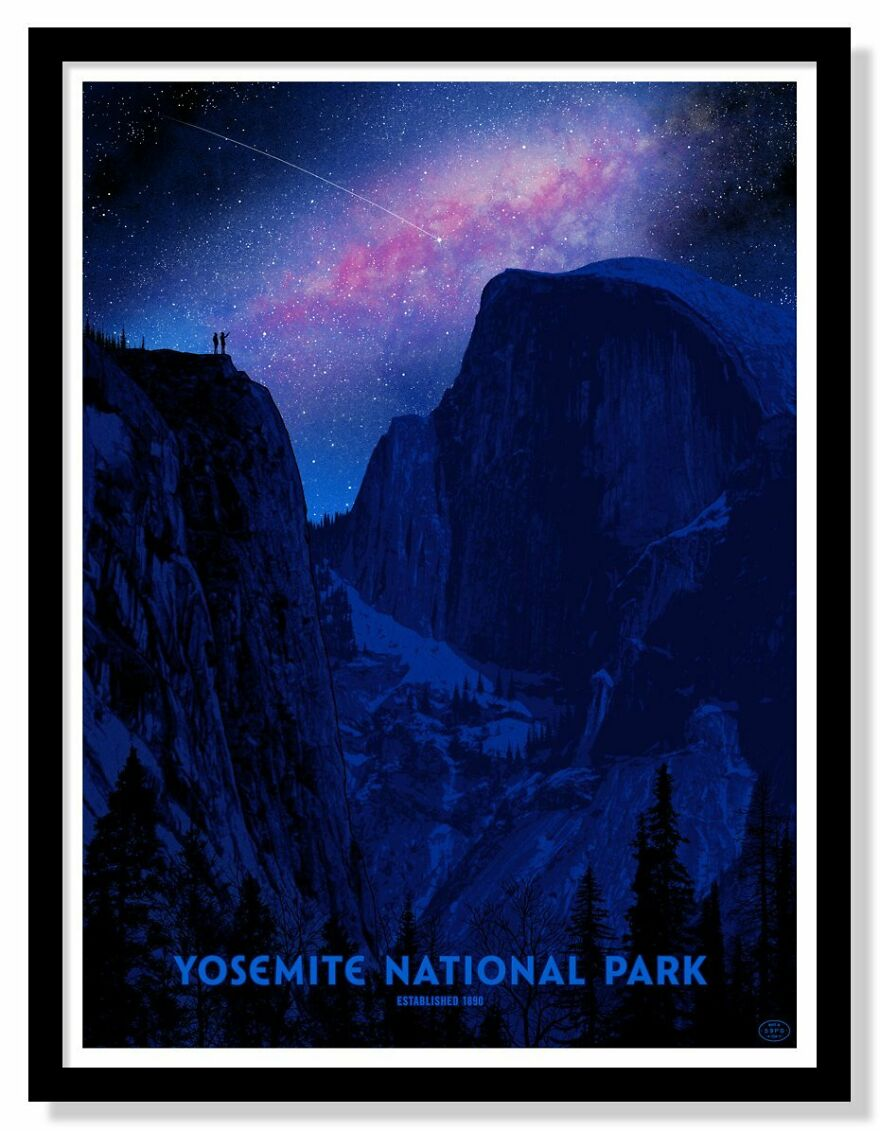 We aimed to make posters out of every park. Doesn't matter how many people visit them. This came with a fear of getting broke but we didn't care. 15 of us worked 9-5 jobs and hustled for our passion in nights or on weekends. We spent countless nights sleeping over our work desk and lived off of peanut butter to see our posters bearing fruit. After all those awesome years, we are thankful as we are self-sustaining and able to work full time on our passion, poster work.
It was a total joy to work in collaboration with over 50 amazing and hardworking artists who created mind-blowing pieces. Let's have a closer look at the details of some of them.
Joshua Tree, the details: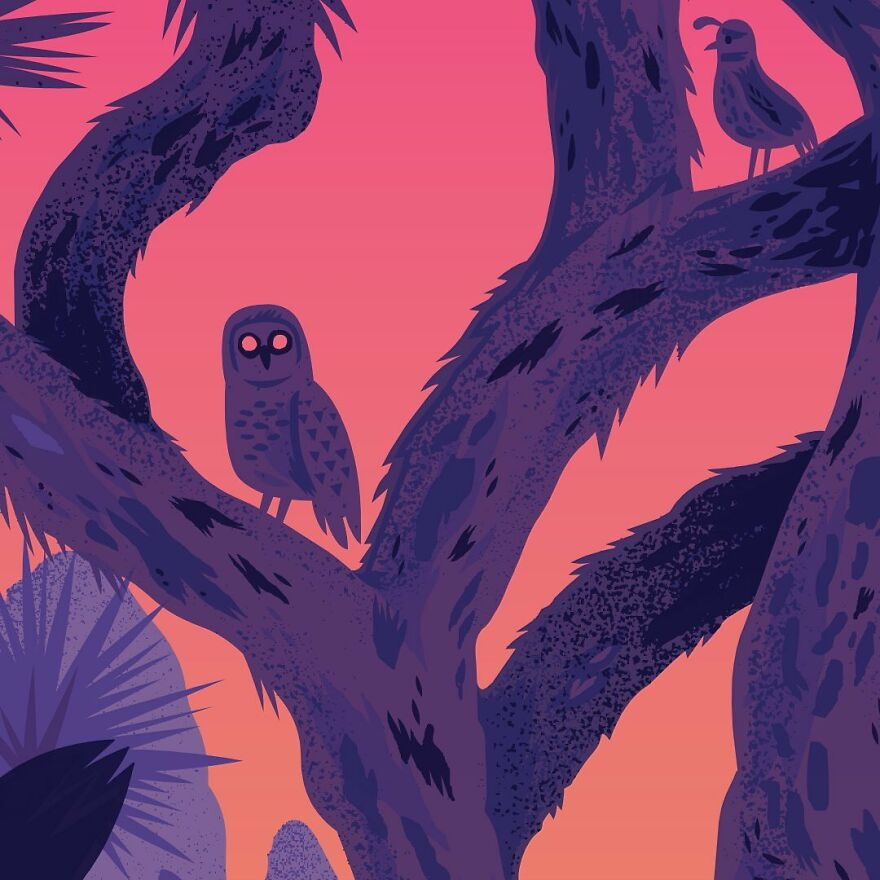 Great Smoky Mountain, the detail: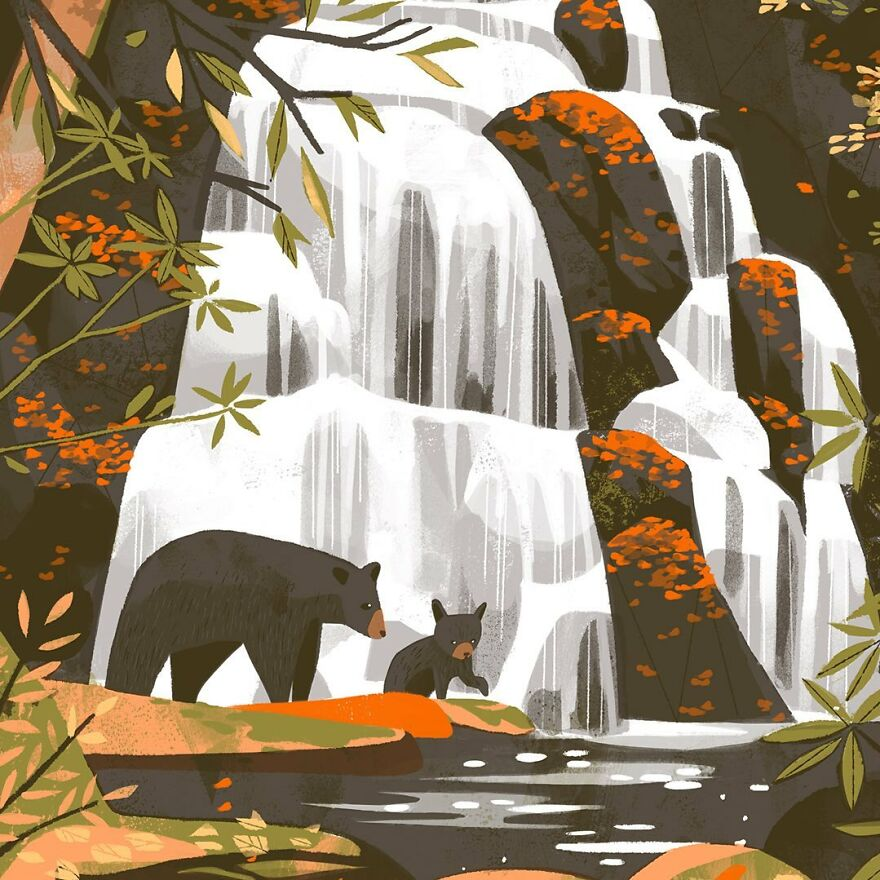 Rocky Mountain, the detail: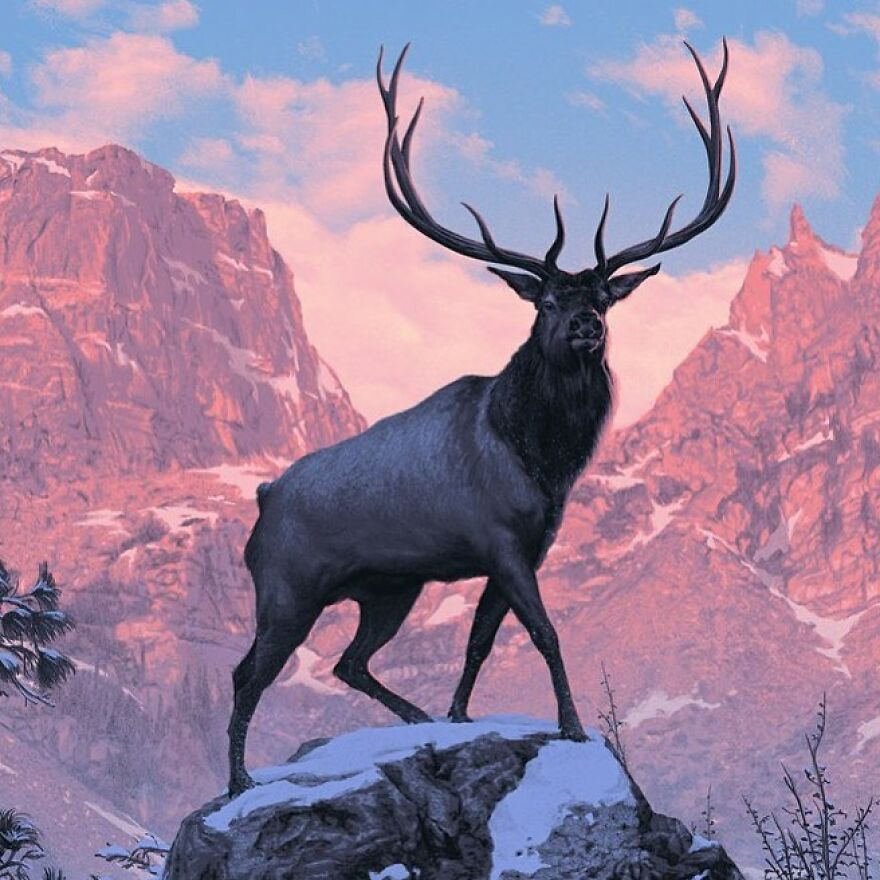 The series lead us to the opportunities we never even think of even in dreams. We further get to collaborate on fun journals, board games, and a new book.
The Fifty-Nine Parks book: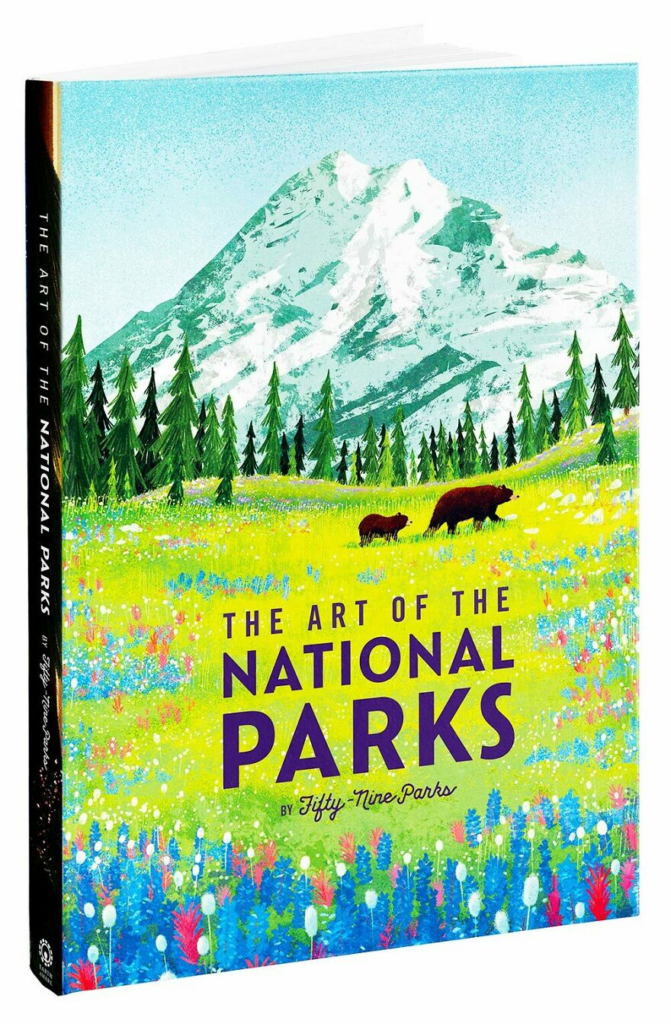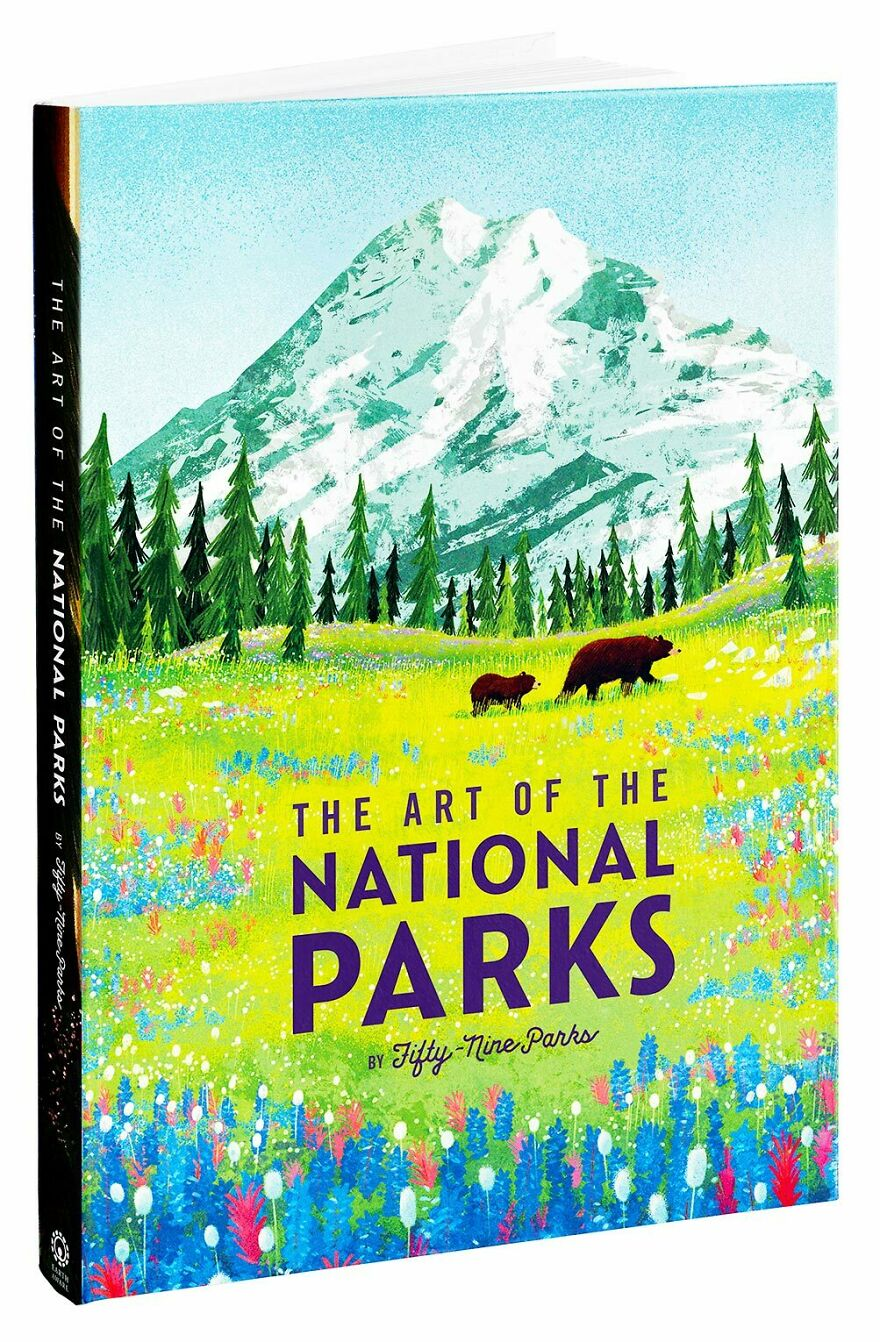 We were not able to rin the series this long. However, we dreamed of a book that would compile a whole series. Just waiting for it to get completed.
Detail of the book, the art of National parks (Joshua Tree):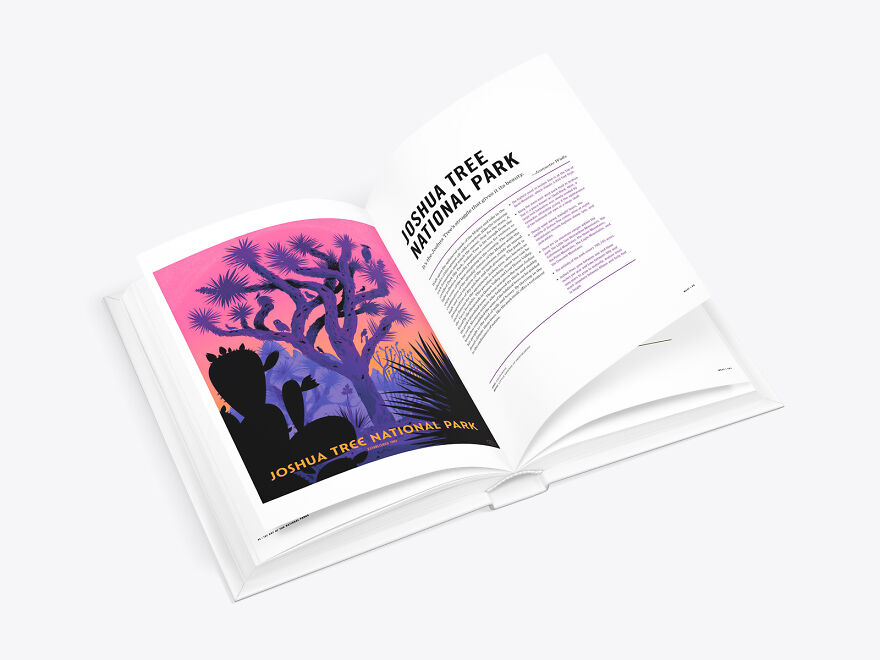 Detail of the book, the art of National park(Grand Teton):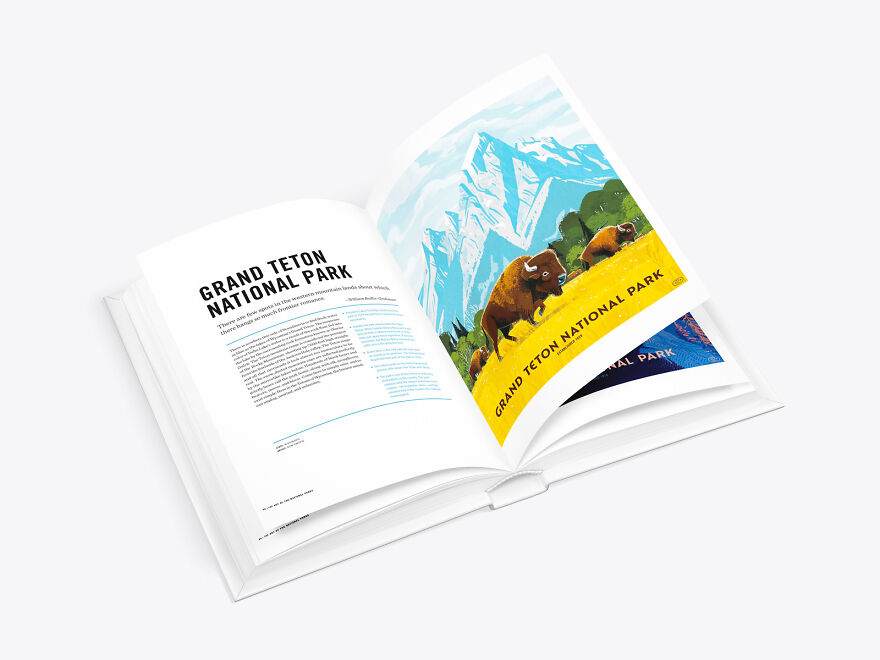 Park books containing field notes: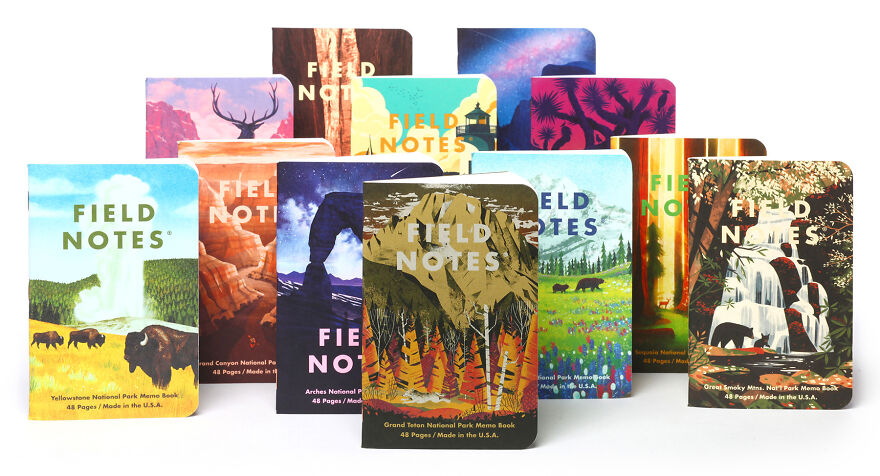 It was a total joy to collaborate with wonderful folks like Field Notes. However, anything we create aims to put value to people's life as well as the world of conservation
Parks Boardgames along with Keymaster games:

Board games around the series were something we never pictured before. At the place of key master games, we met wonderful folks during the show in Memphis. Their work was lovely so we asked them if they like the idea of making games on exploring parks. To our shock, they said yes!. Seeing the game in the Grand Canyon National Park's gift shops or on the local hobby shops bookshelf is a wild experience. Board games bring people together at a table and allow them to share memories, so is our aim. We just want to make people's lives better with any small or large effort. Any effort that makes the world a bit small for them.