Sharon Waugh is my name and I run a Travel Blog that's name is The Chronicles. On one side from practicing my Instagram traveling poses, I eat a lot of carbs that are mostly from the comfort of my Sofa, blankets, bedsheets, pillows as one does.
Since then I am showing my own attempts to remade my lockdown to Of Cliché Instagram Travel Photos On my personal account to make me happy and batter results
#1 You Can Still Appreciate Architectural Marvels During Lockdown, You Just Have To Build Them First
#2 Surfing Is Now Permitted But Standing Around On The Beach Posing For Instagrams Is Not. So, If You're Looking For Me, I'll Be At Home Doing 'Housework'
#3 Being Location Independent Is Not What It Used To Be
#4 The Most Appropriate Pose When You're Super Happy (Or Trying To Convince Yourself That You're Super Happy) To Be In Your Current Location
#5 If You Can't Be All Sexy In A Hotel Room With A Corner Window, You Can Still Bring The Sexy To Your Own (Kitchen) Corner Window
#6 Immersing Oneself In Exotic Foliage Is Not What It Used To Be. Some People Are Fostering Shelter Pets Right Now. My Housemate Is Fostering Abandoned Office Plants
#7 Enjoying The View From The Edge
#8 Yes, This Is The Most Interesting And Elaborate Door I Have Seen So Far This Year
#9 Since You Can't Follow Me Around The World, You Might As Well Follow Me Around The House
#10 We Used To Do Yoga So We Could Pull Off Fancy Poses In Exotic Locations, Now We Just Do It For The Health Benefits (#Nailedit)
#11 When You Can't Use Street Art For Your Latest Tinder Pic, You Can Always Settle For Fridge Art.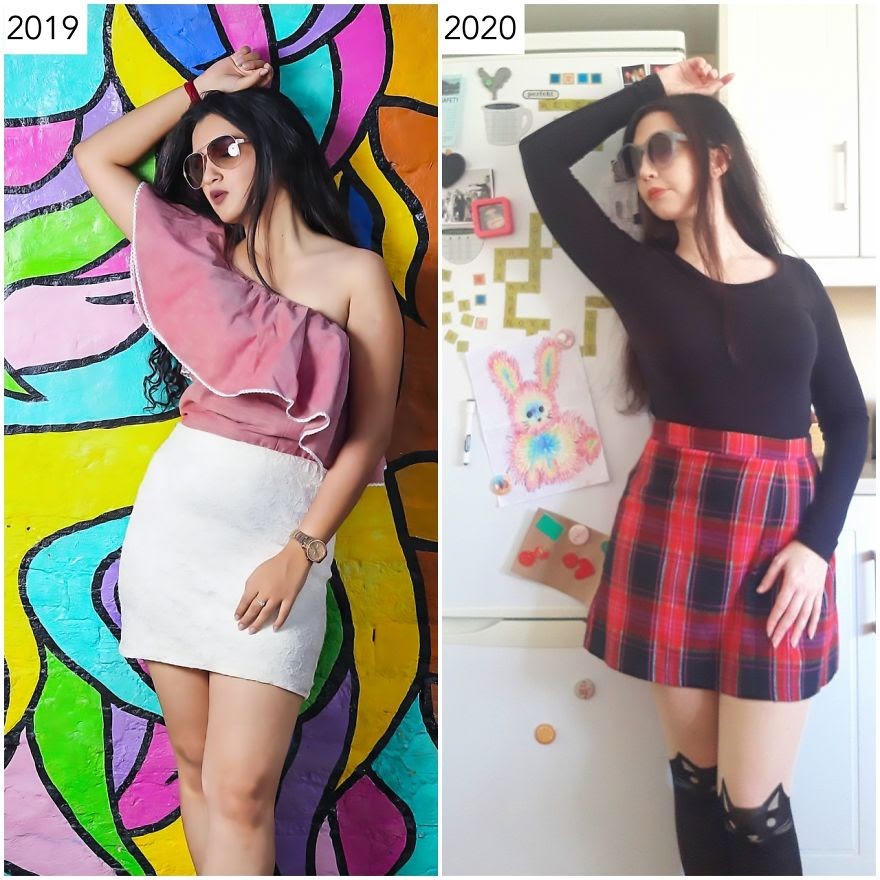 #12 Visiting The Louvre To See The Mona Lisa Is Not What It Used To Be
#13 Nothing Beats The Sun Shining Down On Gorgeous Brown Face-Brick Paving, Recently Washed By Frigid Winter Rain…Okay, Well, Maybe I Can Think Of A Few Things
#14 'Travel Blogging' Is Not What It Used To Be
#15 Playing In A Fort Is Not What It Used To Be. But It's Better Than Not Playing In A Fort
#16 Ah, Classic 'Heart Hands!'
#17 With National Parks Starting To Open Up, I Will Soon Be Able To Find More Scenic Places To Contemplate Things And Generally Be Sexy
#18 Actually, I Don't Know Why I'm Practicing This Pose. After This, No One Is Going To Be Lying Around On The Floor Anywhere Where Anyone May Once Have Sneezed
#19 On Top Of The World..or The Couch..