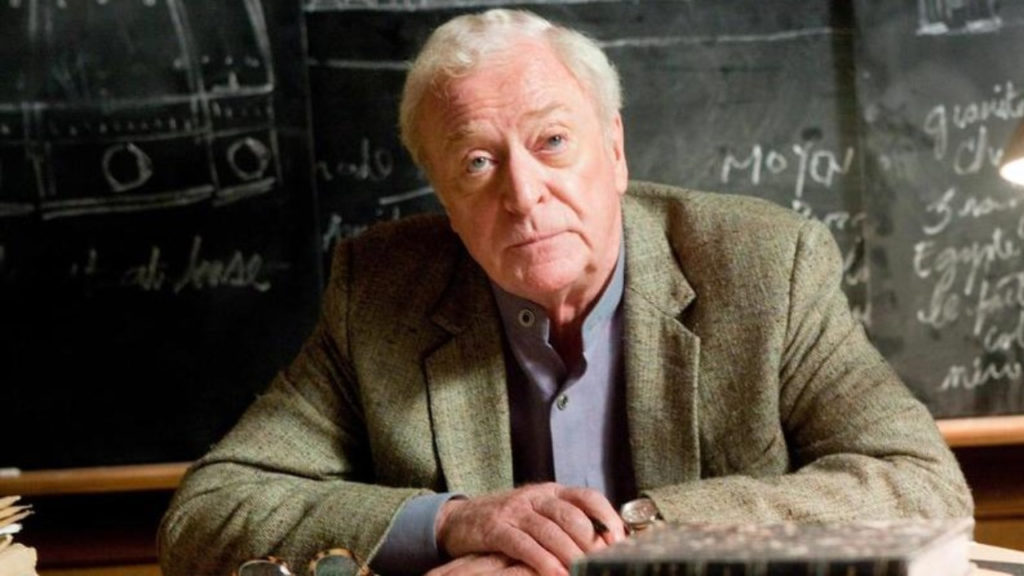 Who is Michael Caine?
Michael Caine is a distinguished actor, renowned for his powerful depiction of roles, and an amazing accent. The biography, you are going to read, profiles his childhood, career, achievements, works, timeline, family, and life.
Childhood, Early Life, & Education
The birth name of Michael Caine was Maurice Joseph Micklewhite Jr. He was born on 14 March 1933 in London. His father, Maurice Joseph Micklewhite, was a porter at the fish market of Billingsgate, while his mother, Ellen Frances Marie (née Burchell), was a charwoman, and cook.
Caine grew up in Southwark, London, yet while the 'World War II' broke out, his father was recruited into the military. They had to evacuate to North Runcton in Norfolk. When Michael passed his eleven plus examination in 1944, he was enrolled at Michael enrolled at 'Hackney Downs School.
Here he got the scholarship to meet his academic expenses. In 1945, he was admitted to 'Wilson's Grammar School' in Camberwell, where he started taking interest in literature under the guidance of his English teacher.
The Start of Practical Life
Michael started working as a filing clerk in a film company after completing his 'School Certificate' in 1949. Like his father, Michael was also forced to draft into the National Service in April 1952, and had to take an active part in the 'Korean War.' He admits that he could never forget what he faced, and experienced during the war.
The Initials of Acting Career
He has typically started his life from a humble background, and later he went on to become one of the most renowned stars in the English as well as the Hollywood film industry. He has had a career spanning over 60 years, and has appeared in more than 115 films, and earned several nominations, and awards.
Today, he is regarded as an icon in the British industry and has been ranked as the ninth highest-grossing star. In spite of such praise, and adoration, he is still a family-oriented private person, who is deeply interested in charity works.
Caine as an Autobiography Author
Apart from being a recognized actor, Caine is also a reputed author and has authored 11 books. He has written of his biographies named 'The Elephants to Hollywood, and 'What's It All About'.
Adopting a New Name
There was a time when he realized that to succeed in the entertainment industry he will have to change his name. He adopted his name to Michael Scott from Maurice Joseph Micklewhite Jr. Michael changed his name again when he was inspired by Humphrey Bogart's film 'The Caine Mutiny' (1954), he adopted his name to Michael Caine.
Yet he never forgot his roots and thus when he was honored by Queen Elizabeth II in 2000 to be a "Knight", he accepted the honor as Maurice Micklewhite instead of Michael Caine.
Caine's Acting Career, & Films
In 1954, Michael got a job of an assistant stage manager at 'Westminster Repertory' in Horsham, Sussex, when he was discharged from the national service. By following the terms and conditions of the contract, he was also required to execute some walk-on parts for the company.
Later, he moved to 'Lowestoft Repertory' in Suffolk. Michael Caine made his film debut with 'Panic in the Parlor' in 1956. But since he played the role of an uncredited sailor, 'A Hill in Korea,' that was also released in the same year, is considered to be his first film. It was the time when he was seen in small roles in television series.
Debut on TV
On television, his first role was in the series 'The Adventures of Sir Lancelot.' In this series, Michael was credited as Michael Scott and thus 'The Lark' episode of 'BBC Sunday Night Theatre' could actually be taken as his television debut as Michael Caine. In an interview, Caine stated that the first ten years of his acting life were very challenging.
He kept staring in television, and radio programs, films, as well as in several stage productions, yet he got his big break by playing 'Meff' in 'Next Time I'll Sing You', in 1963. It was a cockney comedy at 'Criterion Theatre' in Piccadilly Street.
Michael Caine Movies, & Some of His Major Works
He has appeared in a large number of films, and TV plays, yet here is a small list discussing some of his marvelous works.
1. Zulu (1964) (War, History, Drama)
2. The Italian Job (1969) (Comedy, Crime, Thriller, Action)
3. Get Carter (1971) (Crime, Thriller)
4. Sleuth (1972) (Mystery, Thriller)
5. 'The Man Who Would Be King' (1975) (Action, Adventure, Romance)
6. The Man Who Would Be King (1975) (Adventure)
7. 'The Quiet American' (2002) (Drama, Story)
8. Secondhand Lions (2003) (Comedy, Family, Drama)
9. The Dark Knight (2008) (Action, Crime, Drama, Thriller)
10. Inception (2010) (Action, Adventure, Thriller, Sci-Fi)
Awards & Achievements Earned by Michael Caine
In his acting career, Caine has won numerous nominations, and awards, including two 'Oscars.' Here is a small detail of his achievement.
Academy Award for Best Actor in a Supporting Role
2000, 1987 · The Cider House Rules, Hannah and Her Sisters
BAFTA Award for Best Actor in a Leading Role
1984 · Educating Rita
Golden Globe Award for Best Actor – Motion Picture Musical or Comedy
1999, 1984 · Little Voice, Educating Rita
National Society of Film Critics Award for Best Actor
1967 · Alfie
Golden Globe Award for Best Performance by an Actor in a Mini-Series or Motion Picture Made for Television
1989 · Jack the Ripper, Hemingway
European Film Award for Best Actor
2015 · Youth
BAFTA Fellowship
2000
Marital Status, Children, & Personal Life
In 1955, Michael Caine married actress Patricia Haines, and the couple was blessed with a daughter Dominique, but unfortunately, they divorced in 1962. On 8 January 1973, he married model and actress Shakira Baksh, and they have a daughter named Natasha.
Net Worth of the Superstar
Michael Caine has an estimated net worth of $75 million. The calculation has been taken from the internationally recognized Forbes Magazine.