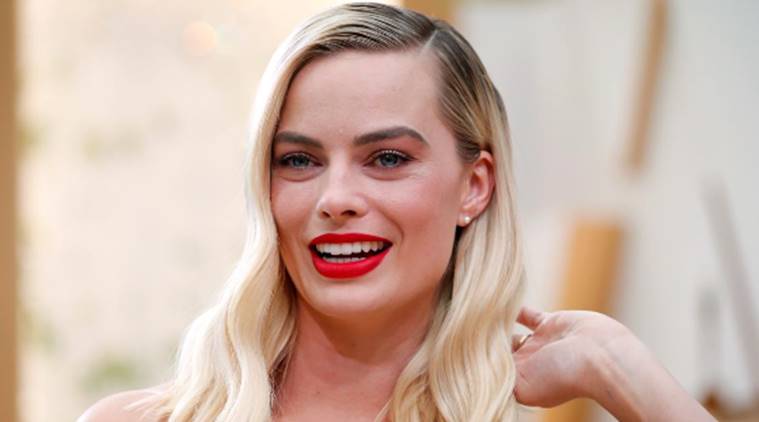 Who is Margot Robbie?
Margot Robbie is an Australian/English actress who has moved to the U.S. to chase her dreams to be a superstar in the Hollywood film industry. You may check out this biography to know all about her childhood, family life, early education, acting career, achievements, and other facts related to her life.
A Small Introduction to Margot Robbie
Margot Robbie was born on 2 July 1990, in Dalby, Queensland, Australia. She was raised in Gold Coast, but she moved to Melbourne in her teenage years to follow acting professionally. She is one of the foreigners, who moved to Hollywood, to make their acting dreams come true. Margot is an Australian actress, who started with small roles in a few Australian television series, and independent films.
She later came to the U.S. to pursue her Hollywood dream. She started living in Los Angeles after working on the successful Australian TV series 'Neighbours' for over three years. Within spending a few years in Hollywood, she has managed to work with conspicuous Hollywood actors and directors. She has amazingly earned praise from the critics, as well as audiences from all over the world.
How She Won the Hearts
Margot has won millions of hearts by giving her mesmerizing performance. Starting with the film 'About Time', she starred in Martin Scorsese's biographical crime drama 'The Wolf of Wall Street'. She incredibly attracted attention from film critics for this movie. She soon started playing several leading roles in a number of successful movies like 'Suite Française', 'Z for Zachariah' 'Focus', and 'The Legend of Tarzan'.
Robbie has won the hearts of the audience with her acting as Harley Quinn, an infamous DC Comics villain, in her movie 'Suicide Squad'. She soon got a chance to host the 42nd season premiere of 'Saturday Night Live', along with the musical guest The Weekend. She has been chosen as the face of the brand Calvin Klein for its women's fragrance Deep Euphoria.
Marital Status, Personal Life & Legacy
Margot Robbie and her siblings were grown up by her single mother. She loved her mother so much that on her 60th birthday, she paid off the entire mortgage of the house as a gift, where her mother lives. She got into a relationship with Tom Ackerley in 2014. They met on the sets of 'Suite Française'. Ackerley was also the third assistant director of the movie. In December 2016, they got married in a low profile private ceremony in Byron Bay.
A Notable Point
Here is an amazing thing that indicates Margot's deep passion towards acting. It is said that for her role in the movie 'Suicide Squad', she had to learn to hold her breath underwater for a long time. She also had to get training for a few months prior to filming for the scenes of the movie.
Margot Robbie Movies
Margot Robbie has a shining acting career, and in her career, she has presented many quality films. You may find a list in the following lines containing some of her marvelous and memorable work.
The Wolf of Wall Street (2013)
About Time (2013)
Focus (2015)
The Big Short (2015)
Suicide Squad (2016)
The Legend of Tarzan (2016)
I, Tonya (2017)
Once Upon a Time … in Hollywood (2019)
List Of Nominations, And Awards Earned By Margot Robbie
Her great performance in the movie 'The Wolf of Wall Street' made her earn a nomination for a number of prestigious awards. She won the Empire Awards in the 'Best Female Newcomer' category in 2014. Her role in the movie 'Suicide Squad' is known to be her best acting so far, and her portrayal of the supervillain Harley Quinn has won her a Critics' Choice Award in 2016 and a People's Choice Award in 2017.
The following is a list of credits, nominations, and awards received by Australian actress Margot Robbie.
Critics' Choice Movie Award for Best Actress in a Comedy
2018 · I, Tonya
Critics' Choice Movie Award for Best Actress in an Action Movie
2016 · Suicide Squad
AACTA International Award for Best Supporting Actress
2020 · Bombshell
AACTA International Award for Best Actress
2018 · I, Tonya
People's Choice Award for Favorite Action Movie Actress
2017
Empire Award for Best Female Newcomer
2014 · The Wolf of Wall Street