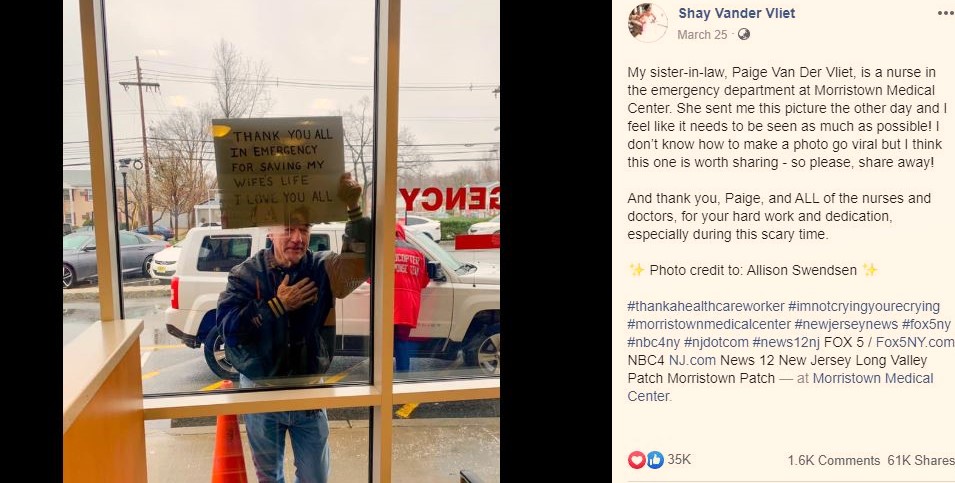 The adversity of coronavirus does not seem to be slowing down anytime soon. Many countries are imposing extended lockdown. People are wearing masks and gloves, and repeatedly washing their hands to avoid the spread of any infection. While everyone else has been staying safe in quarantine, doctors and other health care workers have been risking their lives to save people's life. Their job is not only tiresome but is extremely dangerous at the moment. They are regularly exposed to the risk of getting affected by the deadly CoronaVirus. And yet, medical professionals all over the world are diligently working to save the lives of others. 
People Everywhere Are Grateful To All Healthcare Workers
Everyone involved in the healthcare industry has been putting their lives on the line ever since the Corona outbreak. Due to a shortage of staff in many places, almost everyone in the field has been overworking themselves. Even the retired professionals and doctors who turned into celebrities or political figures have also joined the battle.
In one such event, an unknown older man in New Jersey showed his gratitude to hospital staff in the most adorable way. The picture capturing the moment has been going viral and has won the love of millions of social media users everywhere.
A Man Holds Up A Sign In Front Of The Hospital
The older man held up a sign in front of a hospital window in New Jersey last month. The sign read, 'Thank you all in the emergency room for my wife's life. I love you all'.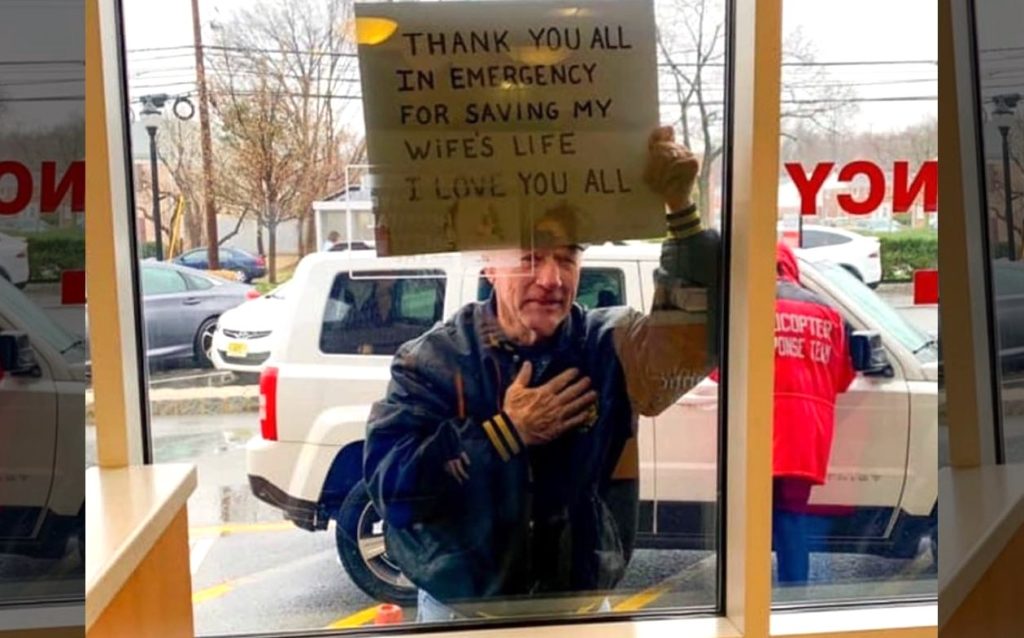 This heartwarming way of thanking the staff has won the hearts of people all over the world. One of the staff members took a snapshot of the man and shared it to a relative, who then posted it on Facebook. His wife's illness was unknown, but his thoughtful gesture reminds everyone to be grateful.
Share Your Love & Support
It is paramount that we encourage these professionals, as some of them are losing meals, sleep, and even lives to battle this deadly virus. Let's show them that we are standing with them and practice quarantine.