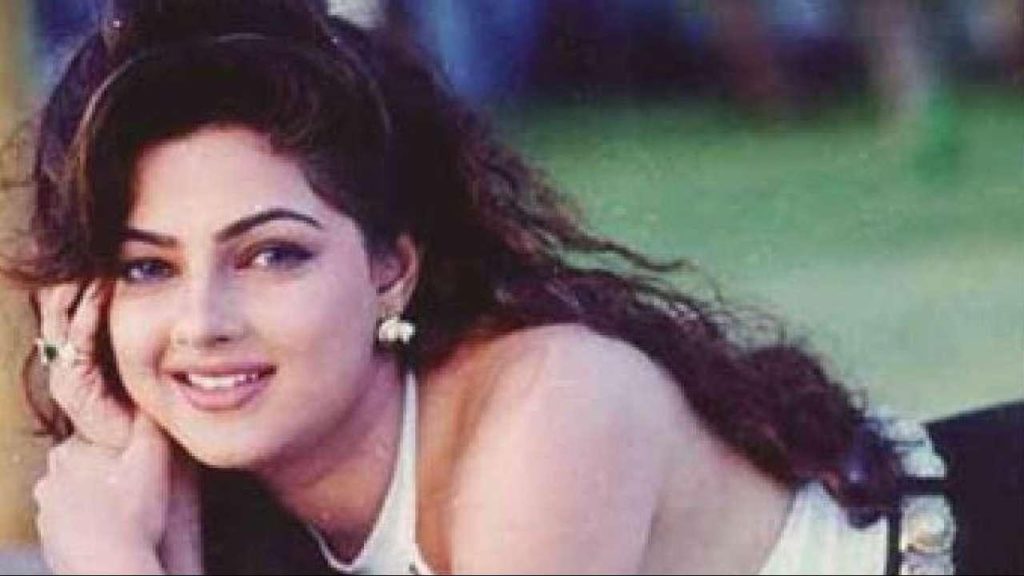 Most of the people recall Mamta Kulkarni as a former Bollywood actress and model who appeared in several Bollywood feature films. However, her career has been characterized by considerable controversies away from her stint at the big screen. Her career as an actress was largely ill-fated and unsuccessful as her personal life smothered her reputation in the media and the society at large who made snide remarks at her unscrupulous involvement in drug scandals along with his alleged husband, Vicky Goswami.
Mamta Kulkarni Personal Life And Background
Born on 20th April 1972 in her hometown of Mumbai, Kulkarni completed her education from St. Joseph Convent High School, Mumbai, and started off her career as a model initially before moving on to do several films in the Bollywood industry. She made her debut in the year 1992 in the film Tirangaa and went on to do several films henceforth. She was also awarded the Filmfare Award for Lux New Face of the Year in 1993 for her role in the movie Aashiq Awara.
Mamta was involved in several successful big hits during her 'peak' years starring in films alongside actors like Salman Khan, Shah Rukh Khan and several notable others in films like Karan Arjun, Waqt Humara Hai, Krantiveer, Sabse Bada Khiladi and Baazi wherein she was usually seen playing the lead actor's love interest in most films.
She started dating her now-husband, Vicky Goswami, during the time, and the couple finally got married in 2013 in Dubai while Goswami was serving his sentence in prison for drug trafficking.
Controversies
In 1993, Mamta Kulkarni surfaced the news as she was seen pose nude, albeit her arms across her breast in a photoshoot. She was highly criticized for the same, and received threats from various interest groups, defaming her image in public. She was also alleged to have contacts with the underworld and kingpins like Chota Rajan, who helped her get a leading role in major films after she was on the verge of being dropped from the cast due to sour relations with the director. This was in the year 1998, and that is when it all started falling apart for the actress cum model.
She was accused of being party to drug trafficking and connection to certain underworld gangsters, including the likes of Dawood Ibrahim, along with her husband Vicky Goswami, who was imprisoned in Dubai for a period of 25 years. However, the couple converted to Islam as by law in the province of Dubai, the punishment of wrongdoers is reduced to 5 years if Islam is preached for a prescribed amount of time along with reciting the verses of the Quran. It was in 2013 that the couple decided to get married while Goswami served his sentence in jail.
Kulkarni was also slandered by the media for misuse of the burqa during a court hearing and received constant threats and abuses for allegedly hurting Muslim sentiments. After being released from jail, the couple shifted to Kenya and were alleged to have carried their smuggling business from there. Yet again in 2016, the name Mamta Kulkarni popped up in the press. The Thane police named her as one of the accused involved in the provision of ephedrine for the manufacture of illicit substances to an Rs2000 crore drug lord and gangster.
Via a sting operation, her partner and herself were seen attending a meeting in an international drug ring in Kenya. Both Mamta Kulkarni and Vicky Goswami were proclaimed as offenders. In a shocking statement to the press, she announced that she and her partner were not involved in any scandals over the past decade, and the media stating that herself and Vicky Goswami being married were baseless and false rumors.
Mamta Kulkarni Net Worth
With her original net worth not disclosed to the public as it is a matter of national security, her estimated net worth during her active years as an actress and model is roughly around $1 million – $5 million. She owns several overseas properties and assets, including her bungalow in Mumbai.