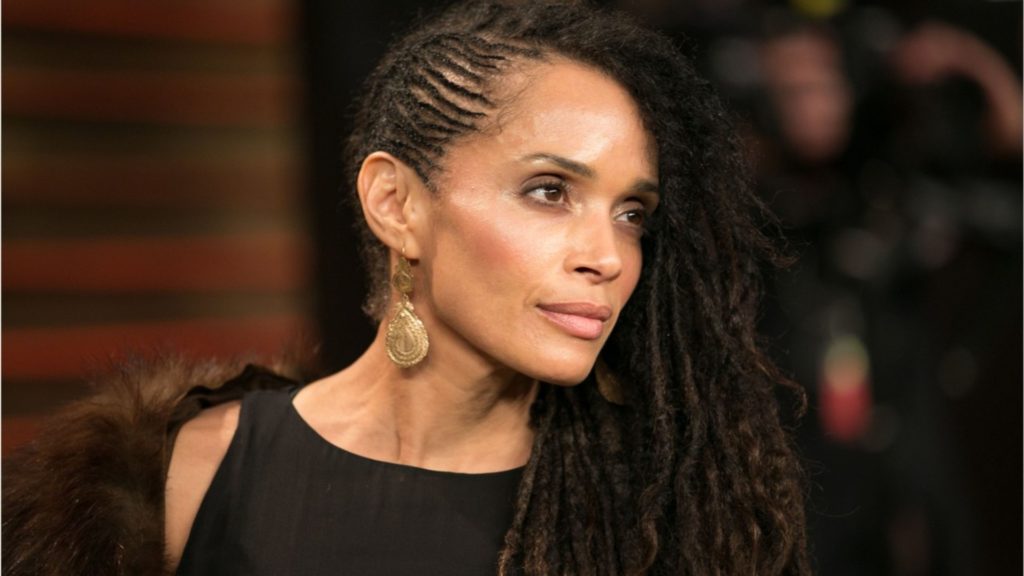 A Small Introduction of Lisa Bonet
Lisa Michelle Bonet, Lisa Bonet is an American film and television star. The biography you are going to read typically profiles her childhood, hometown, family, personal life, acting career, achievements, and other incredible facts.
Lisa Bonet's Childhood & Early Education
Lisa's hometown is San Francisco, California, US, where she was born on November 16, 1967. Her father Allen Bonet was an opera singer and had African-American ancestry, while her mother Arlene (née Litman), who belongs to an Ashkenazi Jew, was a teacher by profession. She was very young when her parents parted ways. Lisa has many half-siblings and all younger to her. She was enrolled in the Birmingham High School in Van Nuys, California.
Some Quick Facts About Her Life
Lisa Michelle Bonet is a well-known American TV and film actress. She entered the entertainment world as a child with commercials. After getting experience in acting from Celluloid Actor's Studio in North Hollywood, she has worked for several years in a large number of films and TV programs. Lisa Bonet is mostly famous for appearing in the NBC sitcom, 'The Cosby Show'. In the series, she was chosen to play the role of Denise Huxtable, which brought her popularity, and recognition and led her to reinterpret the role in another series' spinoff comedy, 'A Different World'. 
The Roles, which Proved Her to be a Superstar
She has proven her versatility in the role of Epiphany Proudfoot in the American neo-noir psychological horror movie 'Angel Heart'. In this film, she was required to perform bold scenes with Mickey Rourke, much in contrast to her role from 'The Cosby Show'. For having some creative disputes with show organizers, Lisa Bonet was later fired from 'The Cosby Show'.
Some of her other prominent TV projects featuring her are the series like 'The Red Road' 'Life on Mars' and TV movies like 'Lathe of Heaven' and 'New Eden'. Her renowned and outstanding big-screen roles include playing the supporting role of Marie De Salle in 'High Fidelity' and Rachel Banks with Will Smith in 'Enemy of the State'. 
The Character that Got Lisa Bonet a Breakthrough
Her initial acting endeavors include the role of playing Carla in the American medical drama black comedy TV series 'St. Elsewhere'. In 1984, she got her breakthrough that came when she landed up playing the role of Denise Huxtable, the rebellious, and the free-spirited second child of Dr. Cliff and Clair Huxtable, in the American TV sitcom 'The Cosby Show' starring Bill Cosby.
Acting Career from Modelling to Hollywood Lime Lights
She developed her deep interest in acting as a child artist at 11 years of age and started performing in commercials. She had also featured in guest spots on TV series and appeared in many beauty pageants during her childhood.
To sharpen her acting skills, she attended acting classes from Celluloid Actor's Studio located in North Hollywood.
Personal Life & Marital Status
There was a time in Lisa's life when she had to elope with American actor, producer, singer, and songwriter Lenny Kravitz. The couple moved to Las Vegas when she was only 20 years old in 1987. They were blessed with a daughter, Zoë Isabella, who grew up to be an actress, model, and singer. Their relationship lasted for six years, and in 1993, she parted her ways from Kravitz.
The Story of Name Change
Lisa had changed her name legally from Likakoi Moon and adopted Lisa Bonet to in 1995, nevertheless, she still continues to use the former one professionally. After more than fourteen years of her divorce from Lenny Kravitz, Lisa married actor Jason Momoa on November 15, 2007. She had been seen with the actor since 2005. Together, they have been blessed with two children; a daughter, Lola Iolani Momoa, and a son, Nakoa-Wolf Manakauapo Namakaeha Momoa
Lisa's Filmography, and Some of Her Major Works
Here is a small list of her TV shows, and movies, she has performed in her acting career.
TV Shows
2008-2009 Life on Mars
1990The Earth Day Special
1987-1989 A Different World
Movies
High Fidelity (2000)
 Angel Heart (1987)
Enemy of the State (1998)
Road to Paloma (2014)
Biker Boyz (2003)
Awards
Some of the Nominations, & Awards Received by Lisa Bonet
She has earned several nominations and awards, yet we are discussing some of her prominent achievements.
Primetime Emmy Awards
1986 Nominee
Primetime Emmy Outstanding Supporting Actress in a Comedy Series
The Cosby Show (1984)
For playing "Denise Huxtable".
Academy of Science Fiction, Fantasy & Horror Films, USA
1988 Nominee
Saturn Award for Best Supporting Actress
Angel Heart (1987)
Black Reel Awards
2001 Nominee
Black Reel Theatrical – Best Supporting Actress
High Fidelity (2000)
Critics' Choice Television Awards
2016 Nominee
Critics' Choice TV Award Best Guest Performer in a Drama Series
Young Artist Award Best Young Supporting Actress in a Television Comedy Series
The Cosby Show (1984)
Net Worth, & Earnings of Lisa Bonet
Lisa Bonet is enjoying a successful life and living a lifestyle that one might expect of someone with a net worth of almost more than 20 million dollars.