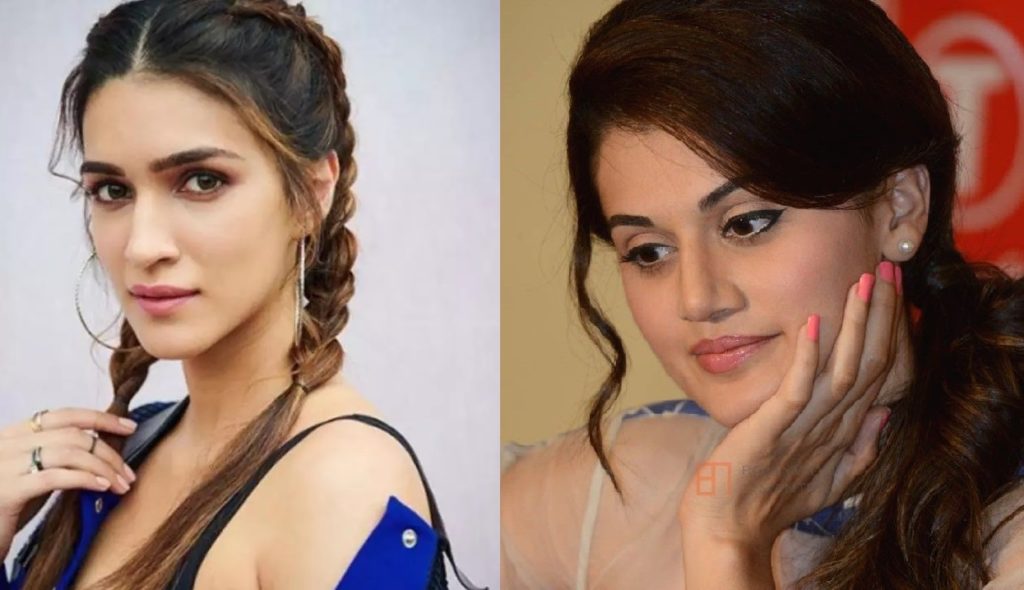 It seems Kriti Sanon has a habit of escaping from the good scripts! This time again, the Luka Chuppi actress is in the limelight for decamping Rahul Dholakia's power-packed crime thriller. The National Film Award Winner – Rahul Dholakia, is best known for his unmatchable directorial. Leaving his movie is obviously is not a wise decision! 
Is Kriti's Exit Leaving An Golden Opportunity For Other Actresses?
Exactly, the Bollywood is still astonished by the decision of Kriti! There is no second thought that Dholakia's movies are always talk-of-the-town and make hattricks at the box-office. Kriti Sanon's exit has surely planted the seed of success for the one, who would be taking her role.
What Is So Special In Dholakia's Next?
The director cum screenwriter always come up with the out of the box script. The concept of the movie being on crime thriller is much exciting, but what has added fuel in it, is the woman-centric theme. Yes, this is the reason that Kriti's quit is believed to be more stupidity. Sanon had a wonderful opportunity to outshine her acting!
Dholakia Casting The Extremely Talented Taapsee Pannu:
Dholakia believes that Taapsee Pannu would be the perfect fit for his crime thriller project. Seriously, Taapsee Pannu has a really good taste of choosing scripts, and she takes high risks in giving extraordinary performances. Her bold and leading acting will equally blend with the feminist avatar. The Thapaad actress has proved her top-notch acting in diversified women characters; we couldn't wait to have her next empowered with Rahul's script.
The Dazzling Team-Up of Taapsee Pannu, Rahul Dholakia, and Sunir Kheterpal:
The woman-centric crime thriller is now speculated to be more powerful! The reason behind this is the team-up of the Badla Producer Sunir Kheterpal with Dholakia and Taapsee. Sunir had already done a roaring business with Taapsee in Badla movie. Moreover, the script of the crime thriller demanded the leading lady, who can go double higher above her existing benchmark. Therefore, the rigorous efforts of the Thapaad actress, the conceptualization of National Award Winner Dholakia, and the top-ranked producer Sunir would surely blast at theaters in 2021.
However, Taapsee has been finalized for Dholakia's crime thriller, but still, we pray that no change mates in the leading actress would be seen in the future. Kriti's back step has unnecessarily delayed the project; we hope Taapsee's seriousness for the project would make it hit the theaters in 2021.