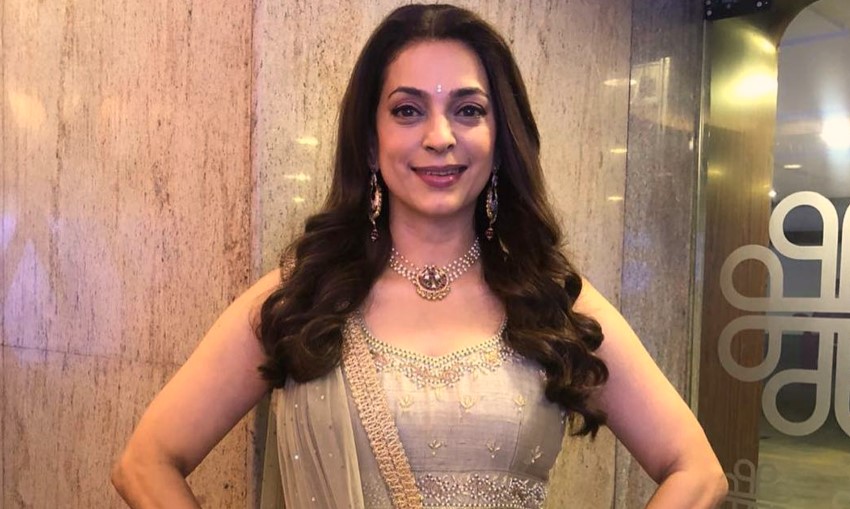 Bollywood actors are enjoying lockdown in different ways and discovering their new talents. They are awaiting their work to resume. Juhi Chawla is all set to get back to work with more enthusiasm and fun. She is currently enjoying her 'me-time' at home during the lockdown. Soon after lockdown, she is ready to join her upcoming project, which sounds very interesting. The name of the movie has made us all curious about this new project of Juhi.
The Curious Title 'Sharmaji Namkeen'
The actress is very particular about her film choices. This former Miss India has always amazed us with her acting skills. This time, she has decided to keep silent about this interesting project. The project has been finalized, but it is not announced yet. Makers are looking for a suitable time to make it public.
Star Cast of Juhi Chawla's New Movie
Everyone is keen to know the star cast of this movie 'Sharmaji Namkeen'. Well, much to our surprise, it is Rishi Kapoor who is part of this project. A source revealed that most of the shooting had been done. The project has reached till post-production level. After the sad demise of Rishi Kapoor, the speculation lies whether the left part of shooting will remain on hold or not. 
Well, this will be revealed only after the lockdown. The actress has also given the nod to a web series. She has so many projects in line. She is so busy that she had to put a project on hold. As time seems perfect now, she will move ahead with it. It seems that the actress has so much in store for us. Let's hope and pray, and the pandemic ends soon so that we could see this bundle of talent on the silver screen soon!