Former Vice president Joe Biden becomes United States' 46th president after a 30 years struggle that led up to the success. The Democratic nominee surpasses the 270 electoral votes that were required to grab the presidency seat.
His Vice presidential candidate, Senator Kamala Harris becomes the first female, first black, and Indian American Vice president. Georgia, Arizona, North Carolina, and Nevada are still counting ballots in their tight races.
The American people have overthrown four years of chaotic presidency. They have chosen decency over the dysfunction, truth over lies. They have rejected the last four years of racism, incompetence, and assaults on constitutional democracy. Even after Trump's baseless claims of fraud votes, it is evident that 75 million Americans are paving the way.
Joe Biden gets 4 million more votes than Donald Trump as of Saturday; the lead is expected to grow as more results will be finalized in the coming days.
"The numbers tell us a clear and comprehensive story; we are going to win this battle," he said in a brief statement on Friday night. He also urged to stay calm and hold patience and said he was honored and humbled, he aimed to lead the nation whether someone voted for him or not.
"I am honored and humbled by the trust the American people have put in me and Vice President-elect Harris. In the hard times, a record number of Americans voted. That proves how democracy lives in the heart of America. With the campaign over, now it is time to put aside anger and come together as a nation, And there is nothing we can not do if we do it together."
After Biden's success, Donald Trump became the 13th president who lost re-election and forth after World War II.
Joe Bidden fought the election campaign against Trump for months, polling results in critical states were delayed because of spiked mail-in voting amid the coronavirus pandemic.
TRUMP REFUSES TO ACCEPT DEFEAT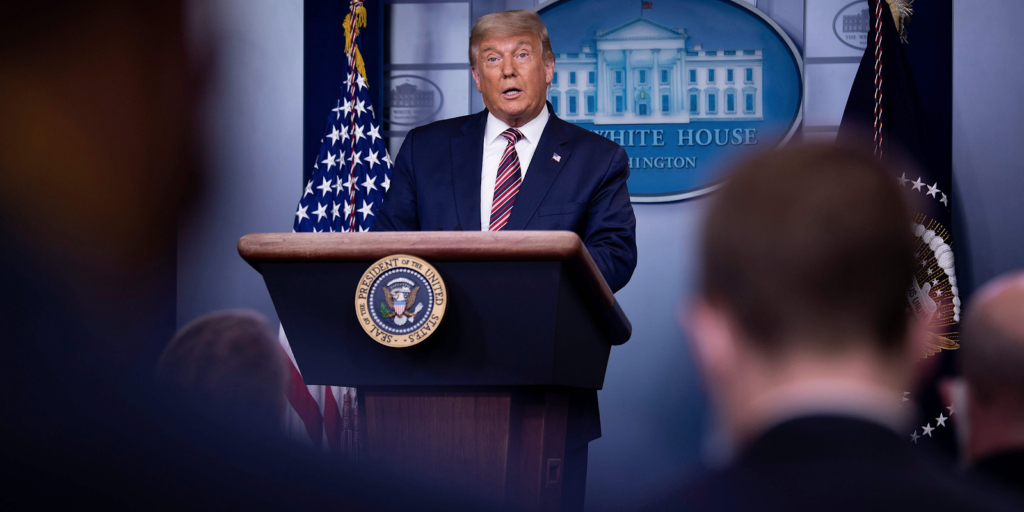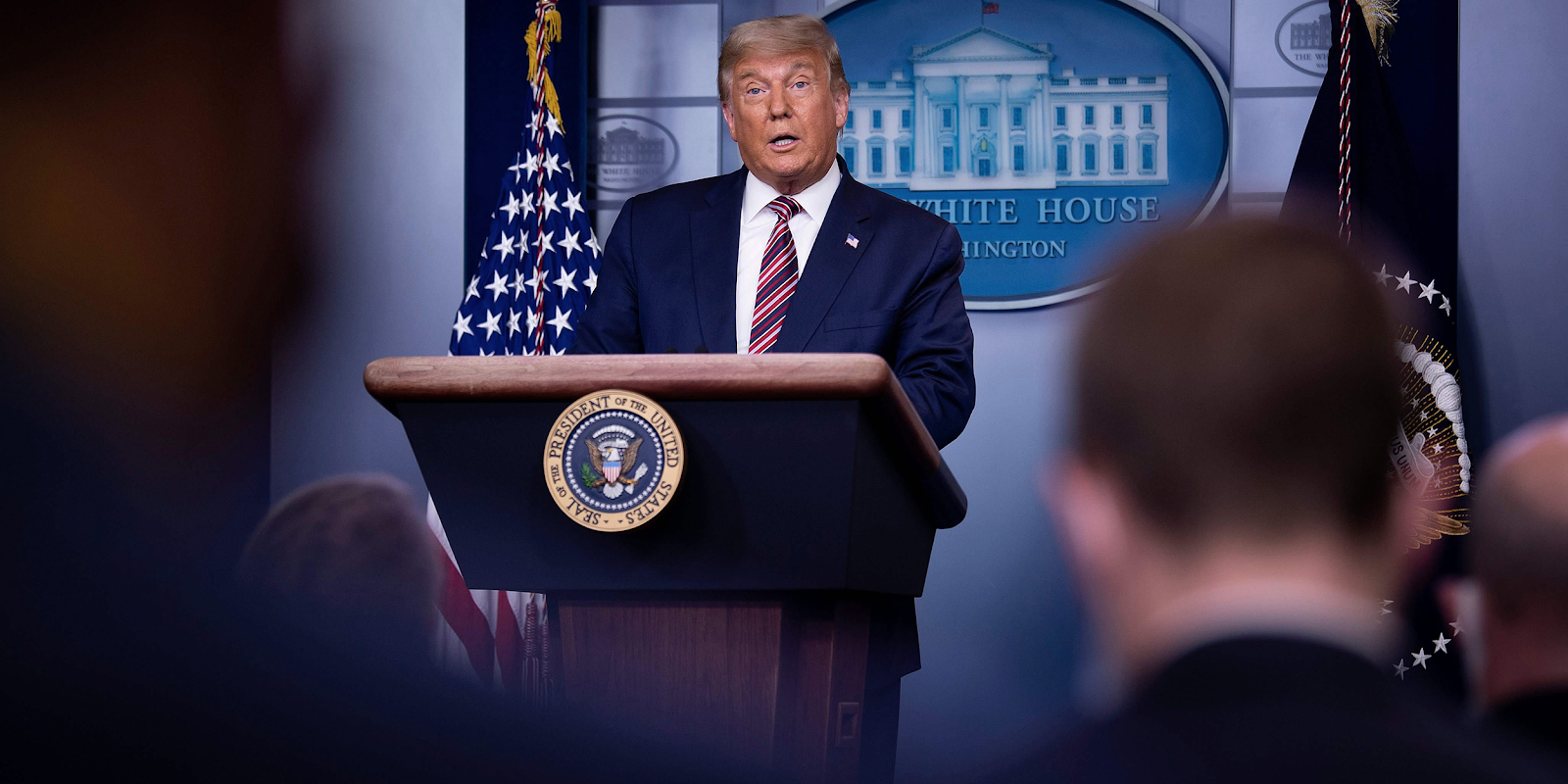 At the same time, Donald Trump and his allies are claiming that he has won the election. He had been firing off new and massive voter fraud allegations and irregularities, suggesting that transition of power would be a scathing process.
"I won this election by a lot", he said on Twitter. Twitter has to mark warning labels on his tweets to emphasize that his tweets are misleading.
Trump has filed lawsuits in major states like Michigan, Georgia, Pennsylvania in an attempt to halt the counting of votes and called for a recount in Wisconsin. The Candidate can request a recount, but he has no authority to demand that the vote count be stopped.
"Last night I was leading in all key states and then the Democrat-run & controlled the process. Then, one by one, they started to magically disappear as surprise ballot votes were counted. Very strange…", he said on Wednesday after breaking the silence since he declared victory.
His demands did not rule state and federal election laws and votes kept on counting. Joe Biden had a massive lead and surpassed 270 electoral bars. In the turn of events, it is highly likely that a legal fight is ahead.
WHAT LED JOE BIDEN VICTORY OVER DONALD TRUMP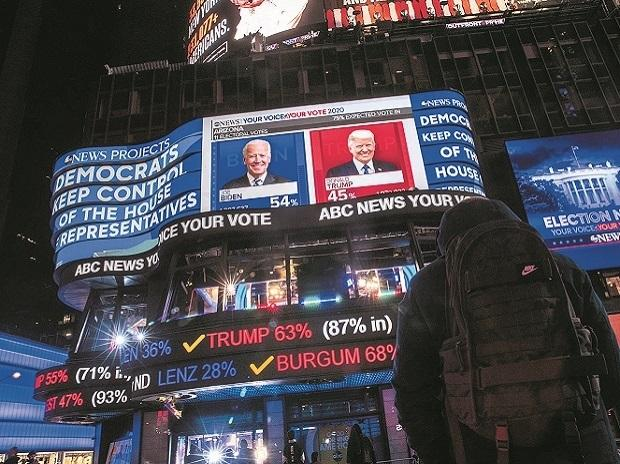 The new president is the exact opposite of his opponent as he urges the users to stay humble rather than filing lawsuits. His win comes in the backdrop of Trump's failed administration to tackle the coronavirus pandemic that killed 230000 Americans as of now. His win also indicates more belief in him by people after Trump blames the election process and claims his victory.
Polls were tightened up before the weeks of election days, with close contests between the two opponents. But in-person votes decide that people don't want to see Trump on the Presidential seat for more than four years. Mr. Trump never seriously reached out to people beyond his base that led him to lose the battleground states.
Mr.Biden's campaign showed that he is an elder statesman who is capable of stabilizing the country and rebuilding the US's relations with other foreign allies.
He and Harris are more inclined towards continuing Barack Obama's legacy that was in the sand in Trump's term. Biden emphasized more expanded healthcare and progressive policies in his election campaign. Most of Biden's primary opponents like Bernie Sanders and Elizabeth Warren put their energy into supporting him, and it is expected that they would be a part of the Cabinet.
HISTORICAL VOTER TURN-OUT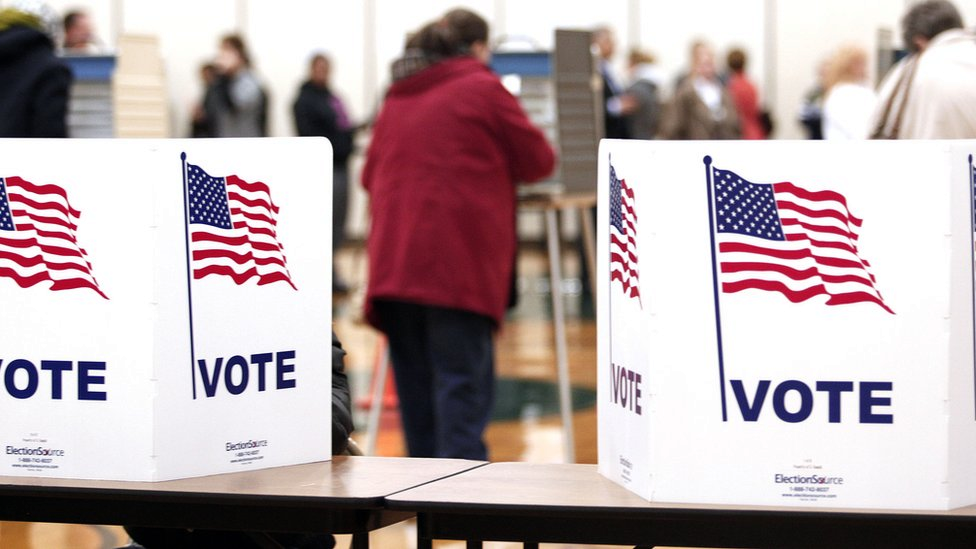 Due to the coronavirus pandemic, more Americans opted for mail-in or early in-person voting than at any time in America's history. Approximately over 101 million people voted early, which overran the two-third of the total count as of 2016.
There were 10 major decisive states in the 2020's election: Florida, Georgia, Michigan, Wisconsin, Pennsylvania, Ohio, Iowa, North Carolina, Texas, and Arizona. Seven of these states allowed elected officials to process mail ballots and counting before Election day; Arizona, Florida, Georgia, Iowa, Ohio, North Carolina, and Texas.
There was an indifferent gap in how Americans decided to vote. Trump was hitting on the integrity of mail-in voting for months. Early votes were expected to show massive support for Biden.
After states processed counting votes on Election day, it initially showed Biden leading and then shifted towards Trump. Biden's election victory is declared on the Fourth day of the election, indicating a tension skewed electoral process.