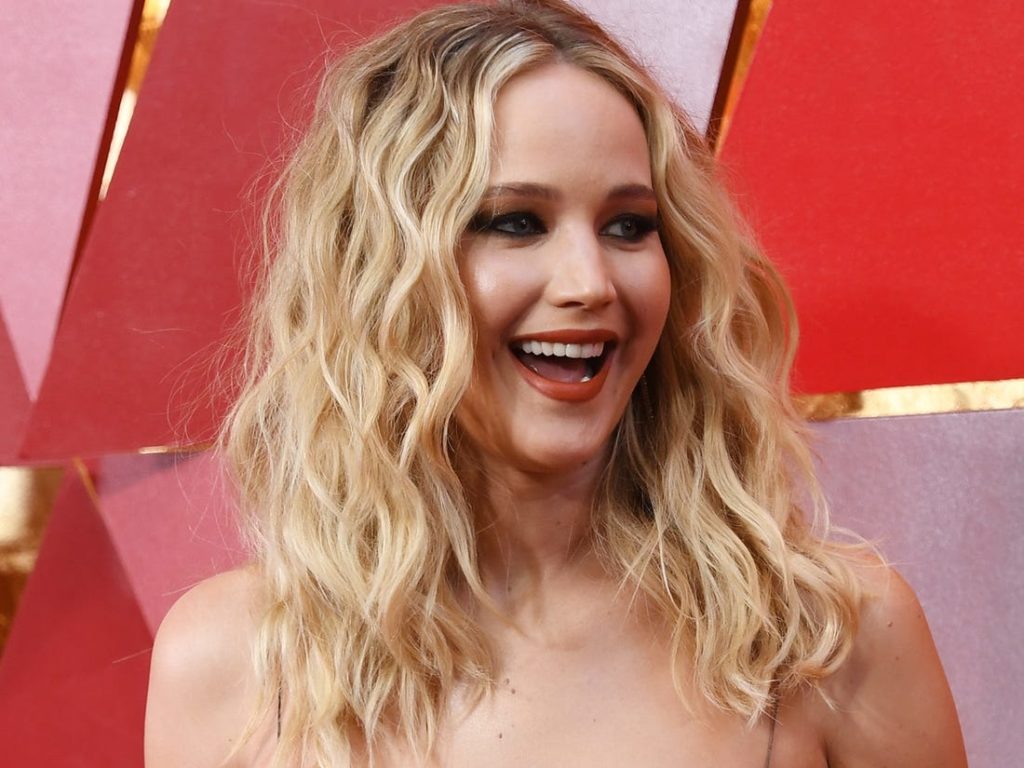 Who is Jennifer Lawrence?
Jennifer Lawrence is versatile, and a famous Hollywood star, well-known for her incredible roles in X-Men, and 'The Hunger Games', and also a winner of Oscar Award for her role in 'Silver Linings Playbook.' This biography is going to profile her parents, hometown, childhood, acting career, achievements, and life.
Jennifer's Home Town, Parents, Childhood, & Early Education
Jennifer was born on 15th August 1990, in Indian Hills, Kentucky. Jenni's mother Karen was a manager in a summer camp, while her father, Gary was a laborer in a construction firm. She has two brothers, named Ben, and Blaine. As having the nature of a 'Tomboy' she was never seen playing with girls, yet she loved to join the group boys and played with them. She never felt comfortable with the rest of her classmates, thus she developed anxiety in her behavior.
Her Passionate Interest in Stage, & Acting
The stage was the only place, she was happy to go and perform. She had a great love for acting, and she felt she shone the best over there. Jennifer Lawrence loved acting and would participate in numerous plays in church and school. She was discovered by a photographer in New York, where she was celebrating her holidays. Later the photographer worked as her agent and introduced her to various television, and ad agencies. She was only fourteen years old when she started her career, yet it was her mother, who was skeptical and objected to her making her career in acting.
Jennifer As a Teenage Artist
Jennifer Lawrence got her breakthrough within two years of her start by appearing in the television show 'Company Town'. She starred in many small, and big sitcoms by following her television debut. She made her debut film, 'Garden Party' in 2008. Later she portrayed in 'The Burning Pain', and luckily, her work was appreciated by critics, and her fans as well. Her role as the eldest daughter of a drug addict mother in the movie 'The Poker House' boosted her career, and sealed her fate in the industry.
Entering the Stardom Phase
In 2010, she starred in 'Winter's Bone'. Her performance as a helpless yet dauntless seventeen-year-old girl proved her talent to the Oscars. She got a nomination for the role, as the 'Best Actress', though she couldn't win the award, yet the credit of her nomination took her career in the spotlight.
Her Personality as a Philanthropist
She has been extending support to several charitable programs such as Thirst Project', 'Feeding America', and 'Do Something'. She is also known for screening 'Serena' to raise funds for the 'Special Olympics World Summer Games' in 2015.
Blockbuster Movies, and Major Works
The roles she played in 'Hunger Games', 'Silver Linings Playbook', and 'Joy' have left an everlasting impression on the world of cinema. All three movies have played significant roles and spanned different times in her career so far. While 'Joy' being her latest release, indicates a steady graph in her acting career.
A-List of Movies by Jennifer Lawrence
Winter's Bone (2010)
X: First Class (2011)
Silver Linings Playbook (2012)
The Hunger Games (2012)
The Hunger Games: Catching Fire (2013)
X-Men: Days of Future Past (2014)
The Hunger Games: Mockingjay – Part 1 (2014)
Passengers (2016)
Detail of Nominations and Awards won by Jennifer Lawrence
Jennifer has been honored with awards for many times in her shining career. Find out some of the awards, and nominations won by her.
Academy Awards (Oscars)
2013 Best Performance by an Actress in a Leading Role   Silver Linings Playbook (2012)
Golden Globe Awards
2013 Best Performance by an Actress in a Motion Picture – Comedy or Musical Silver Linings Playbook (2012)
2014 Best Performance by an Actress in a Supporting Role in a Motion Picture American Hustle (2013)
2016 Best Performance by an Actress in a Motion Picture – Comedy or Musical Joy (2015)
Marital Status, & Legacy
Jennifer hasn't yet married, yet she dated Nicholas Hoult in 2010, and soon they were named as 'one of the most talked-about couples'. Their fair lasted for four years, and all the rumors of them tying the knot crushed up badly when they got separated in 2014.
Personal Life
She was involved in an embarrassing situation when some of her nude photographs were leaked. She indicted the write, and publisher, calling the leakage a "sex crime". According to her, the photographs were personal and she had never imagined to public them. However, she gathered courage and quickly recovered from the shocking incident.
Jennifer As an Active Philanthropist
She is presently living at Beverly Hills, California, and has started the 'Jennifer Lawrence Foundation'. She has donated a sum of 2 million dollars for the first installment of a cardiac intensive care unit at Kosair Children's Hospital.
Jennifer Lawrence Net Worth 2020
As of April 2020, Jennifer Lawrence has a net worth amounting to more than $150 million. She has earned a major part of her money through her acting roles and modeling career.