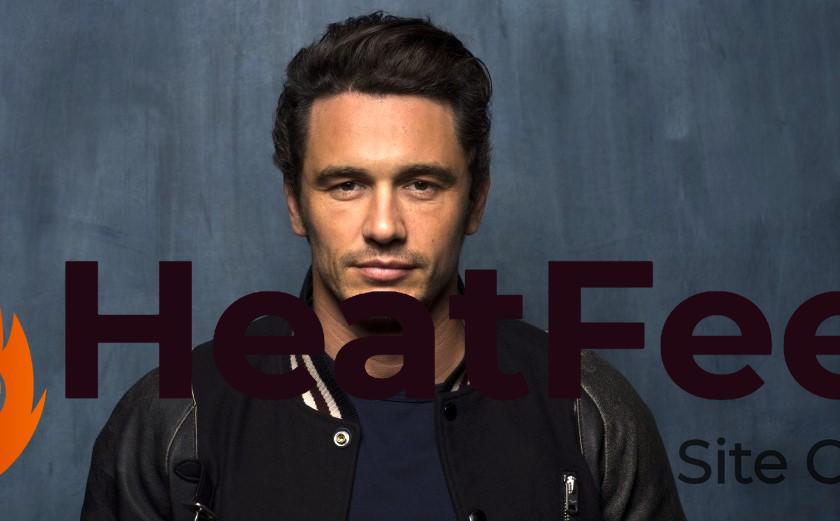 Who is James Franco?
James Franco or James Edward Franco is an American actor, director, producer, screenwriter, author, and teacher. Read this biography to know a lot more about his childhood, early education, career, achievements, timeline relationships, and family.
Childhood, Early Life, and Education
James Edward Franco is a big name in the Hollywood film industry. He was born on April 19, 1978, in Palo Alto, California. James is the eldest of three brothers born to Doug Franco, and Betsy Levine. His father ran a Silicon Valley business, while his mother (née Verne), is a kids' book author and an occasional actress, Franco was enrolled at the Palo Alto High School, where he became known for his rebellious ways.
According to him, "In my first two years at high school, I got into a lot of trouble with the police for minor things like rows, rumpuses, graffiti, crashing cars, and stealing" etc. And later he said in an interview with The Guardian, explaining, "It was angst, who suffered from various teen anxieties. I felt uncomfortable in my own skin. Moreover, I was shy, thus I tried it all just to get good grades in my studies.
Getting Graduation Degree, and Odd Jobs before Getting into Lime Lights
He graduated from high school in 1996, and briefly attended the University of California, Los Angeles to study English literature, and drama. He dropped out the university during his freshman year, however, and changed his ways to pursue a career as an actor. He started to get acting lessons with Robert Carnegie at the Playhouse West. To support himself, he did a late-night job at McDonald's. He has been a Ph.D. student in English at Yale University and has also attended the Rhode Island School of Design.
Start of Acting Career
After getting 15 months of training, he began to audition in Los Angeles. Here he got a chance to appear in the television commercial for Pizza Hut. He debuted in NBC's television series "Freaks and Geeks" in 1999. He debuted his film career with "Never Been Kissed". The movie got a good response and opened new ways for him in Hollywood. He then featured in the popular jock Chris in "Whatever It Takes" in 2000. It was a modern remake of the play "Cyrano de Bergerac" first premiered in 1897.
He appeared in "Sonny" a film directed by Nicolas Cage in 2002. He played a role as a homeless drug addict in "City by the Sea" co-starring Robert De Niro. He did appear in Robert Altman's ballet movie "The Company". He had to complete his training for the license as a Private Pilot to feature the role of a fighter pilot in the movie "Flyboys". The movie was released in 2006 and proved to be a blockbuster. He appeared for a short time in the remake of "The Wicker Man", and did a cameo appearance in "The Holiday".
'The Interview', A Disputed Movie on James Franco's Career
In 2014, Franco attracted significant buzz for his upcoming movie 'The Interview'. In the movie, Franco plays a TV talk show host who is going to get an interview with North Korean leader Kim Jong-un. Both James Franco, and his producer, played by Rogen, are asked by the CIA to kill Kim Jong-un during the interview with the North Korean president.
Months before the release of the film, North Korea vigorously objected to the film, and one of the country's officials even threatened to take severe actions against the United States over the movie. Moreover, "The Guardians of Peace", a group of hackers also opposed the release of the film.
Major Works, and Movies
Spider-Man (2002)
Spider-Man 2 (2004)
Flyboys (2006)
An American Crime (2007)
Pineapple Express (2008)
Milk (2008)
127 Hours (2010)
Rise of the Planet of the Apes (2011)
The Interview
The Disaster Artist (2017)
Nominations, Awards, and Credits Earned by James Franco
James has won many credits, nominations, and awards in his acting career. Here is a small list of his earnings.
James Franco has been honored with a Golden Globe Award and nominations for a Screen Actors Guild Award, and an Emmy Award for his performance in the title role in Mark Rydell's 2001 film "James Dean".
He appeared opposite Josh Brolin, Emile Hirsch, and Sean Penn in Gus Van Sant's 2008 movie "Milk". He portrayed the role of Scott Smith, the boyfriend of Harvey Milk. For this movie, he won the Independent Spirit Award for Best Supporting Actor.
In the movie "127 Hours", released in 2017, directed by Danny Boyle, Franco played the role of real-life mountain climber Aron Ralston. He was luckily nominated for Golden Globe, an Academy Award, and SAG award. He earned an Independent Spirit Award.
Marital Status, and Personal Life
James Franco hasn't yet married. He met actress Marla Sokoloff when he was shooting the movie "Whatever It Takes". Franco dated her for five years, and later he fell into a relationship with Ahna O'Reilly until 2011. But he confirmed their separation in 2011.
The Net Worth of James Franco
According to Forbes, he has an estimated net worth of $30 million, as of March 2020.