Everyone has their own romance story, and they also know that while falling in love can be incredibly exciting, it is also full of risks. Whether you're in a brand new relationship or you've been married, sending romantic messages to your significant other is the perfect way to remind them just how much they mean to you!
However, sometimes it can be hard to describe your relationship with words because we all like to speak in pictures. With that in mind, we've combined some of the best couple quotes and cute couple quotes for you to help rekindle your love for each other or simply keep things fresh and exciting!
Whether you're happy or sad, alone or with someone special, the right words can always truly uplift an atmosphere. So get these romance quotes to add the perfect flourish to any relationship.
Here in this article, you can read a compilation of 100 cute couple quotes and messages that are sure to make your partner feel even more beloved. You can also use these best couple quotes as couple captions for Instagram, captions for husbands, couple captions, and couple status.
Best Couple Quotes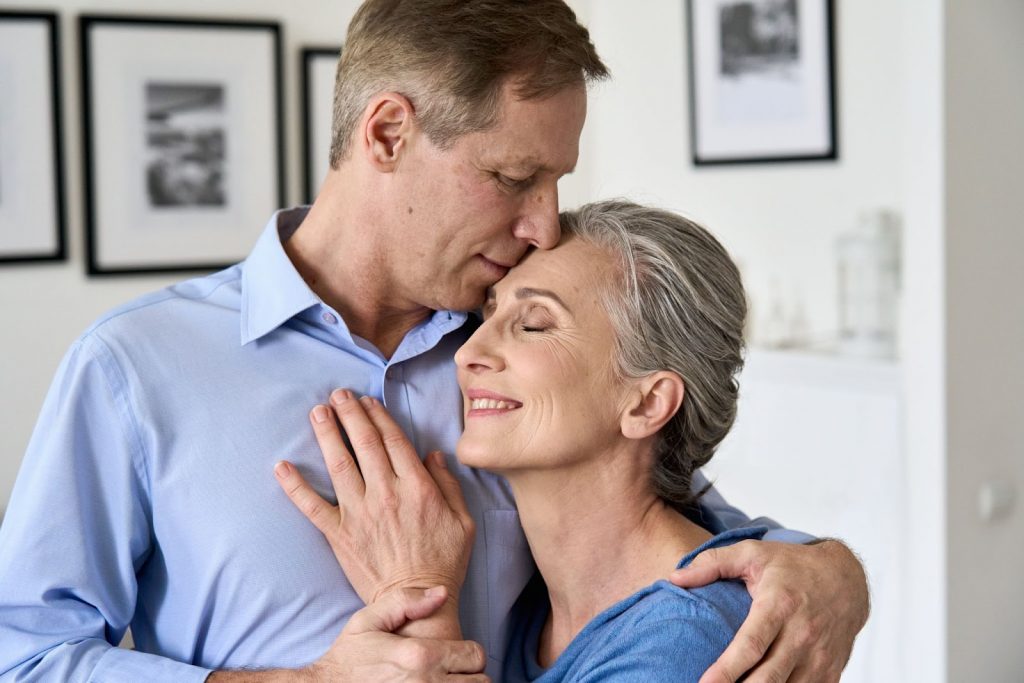 When I'm with you, hours feel like seconds. When we're apart, days feel like years.
We will brave all storms with the power of love.
Between our laughs, long talks, stupid fights, and jokes—I fell in love.
I have found the one whom my soul loves.
I want to grow old with you.
Two drifters off to see the world.
And they lived happily ever after.
I am catastrophically in love with you.
Like sunshine, I will always light up your world.
Sometimes, I can't see myself when I'm with you. That's because you're the only one I see.
No one has ever measured—even poets—how much a heart can hold.
We come to love not by finding the perfect person but by learning to see the imperfect person perfectly.
Ever since I met you, no one else was worth thinking about.
Two hearts beating as one.
We are the royals of this kingdom called love.
Whatever our souls are made of, yours and mine are the same.
Two souls share a single thought as both hearts beat as one.
Besides chocolate, you're my favorite.
To fall in love is awfully simple, but to fall out of love is simply awful.
No relationship is all sunshine, but two people can share one umbrella and brave the storm together.
If one day the moon calls you by your name, don't be surprised. That's because every night I tell her about you.
We're all a little weird, and life's a little weird. And when we find someone whose weirdness is compatible with ours, we join up with them and fall in mutual weirdness and call it love.
Your hand fits in mine like it's made just for me.
They told me that to make you fall in love; I had to make you laugh. But, every time you laugh, I'm the one who falls in love.
Anywhere with you is better than anywhere without you.
You are the risk I'll always take.
Never above you. Never below you. Always beside you.
So many of my smiles begin with you.
You and me—we are like a small gang.
I saw it. I liked it. I wanted it. I got it.
You have no idea how fast my heart beats whenever I see you.
The important thing is that we stick together!
I still get butterflies even though I've seen you a hundred times.
Love is a lot like a toothache. It doesn't show up on X-rays, but you know it's there.
You will forever be mine always.
Love is always unique. One never loves the same way twice.
Let's hold hands forever.
Nothing can come between you and me.
You still make me nervous when you walk into the room.
A life with love is a life that's been lived.
Tonight, we'll dance. I'll be yours, and you'll be mine.
I want to get lost in this moment.
You're just too good to be true. I can't take my eyes off you.
It was always you.
To be with you—that's all I want.
I am addicted to your love.
Short Couple Captions & Quotes For Crush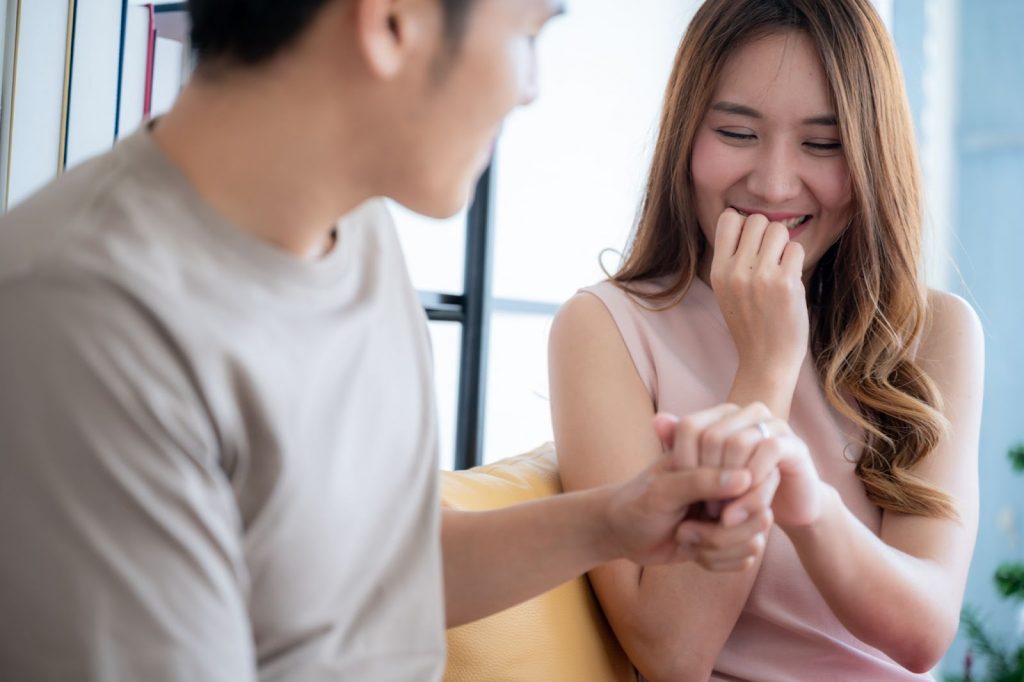 That's why they're called crushes. If they were easy, they'd call them something else. – Sixteen Candles
Sometimes I catch myself smiling because I am thinking of you.
There are lots of people who can call you by your name but there is only one person who can make it sound so special. – Kim Jarabelo
You know you have found somebody special when they make you laugh and smile all the time.
Even though there is plenty of fish in the sea, you are without a doubt the perfect fit for me.
I think that we're both good separately, but together, we are even better.
When we are together, the world feels like it is in perfect harmony.
I have loved you since the moment I met you, and I will continue to love you endlessly.
Some people want lots of money and to rule the world. All I want is to have you by my side.
With you, there is no such thing as a boring day.
Take my hand and we can get through anything together.
I can't wait to see where else our love will lead us.
Every day is a new adventure because of you.
My love for you only grows with each passing day.
My life has been such a wonderful adventure since you came along.
Caption For Husband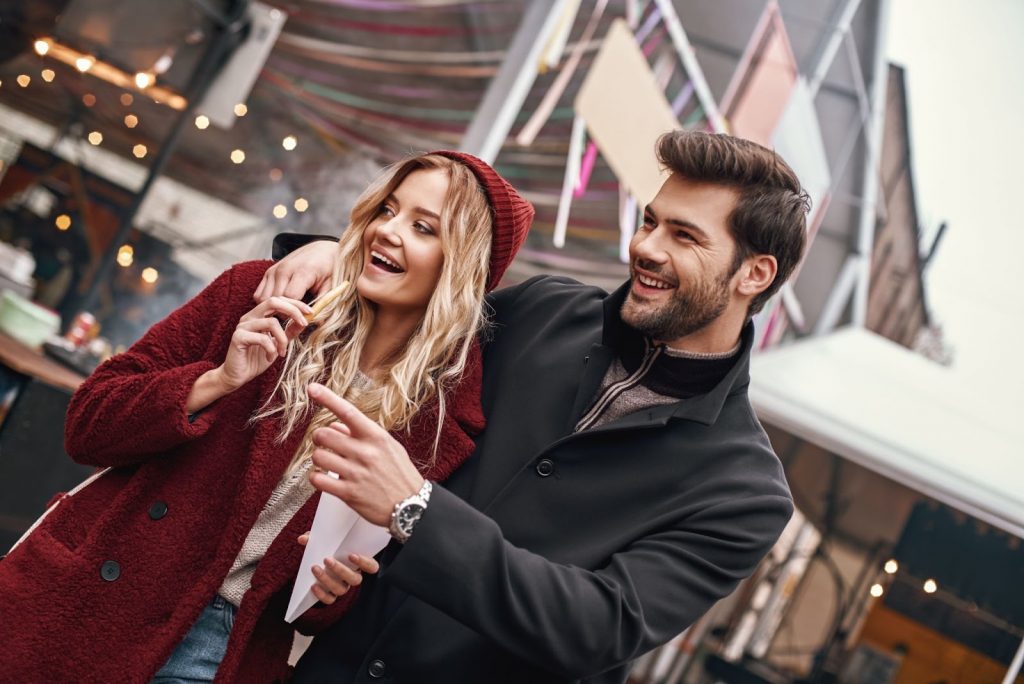 My heart is where my husband is.
My husband is where my love story begins.
Every day with my husband is another day in paradise.
My husband deserves all the love in my heart.
Dear husband, love isn't a big enough word for us.
To love my husband is the greatest gift I've ever received.
The Adam to my Eve, we were made to love each other.
Who makes me feel more at home than my house? My spouse.
I don't always give my love away, but when I do, I give it only to you.
"When I listen to my heart, it whispers your name." — Unknown
"If I could have anyone in the world, it would still be you." — Unknown
"You're my favorite place to go when my mind searches for peace." — Unknown
"You are nothing short of my everything." — Unknown
"Hold my hand, hold my heart, and hold me forever. I love you." — Unknown
"Your arms feel more like home than any house ever did." — Unknown
"You call it madness, but I call it love." — Don Byas
"In all the world, there is no heart for me like yours. In all the world, there is no love for you like mine." – Maya Angelou
"Everything means nothing if I ain't got you." — "If I Ain't Got You" by Alicia Keys
"The best thing to hold onto in life is each other." — Audrey Hepburn
"Love is composed of a single soul inhabiting two bodies." — Aristotle
"Love is a friendship set to music." — Joseph Campbell
"Every day I discover that I love you even more, and in this infinite universe I will love you till the ends." — Alicia N. Green
Caption For Couple Photo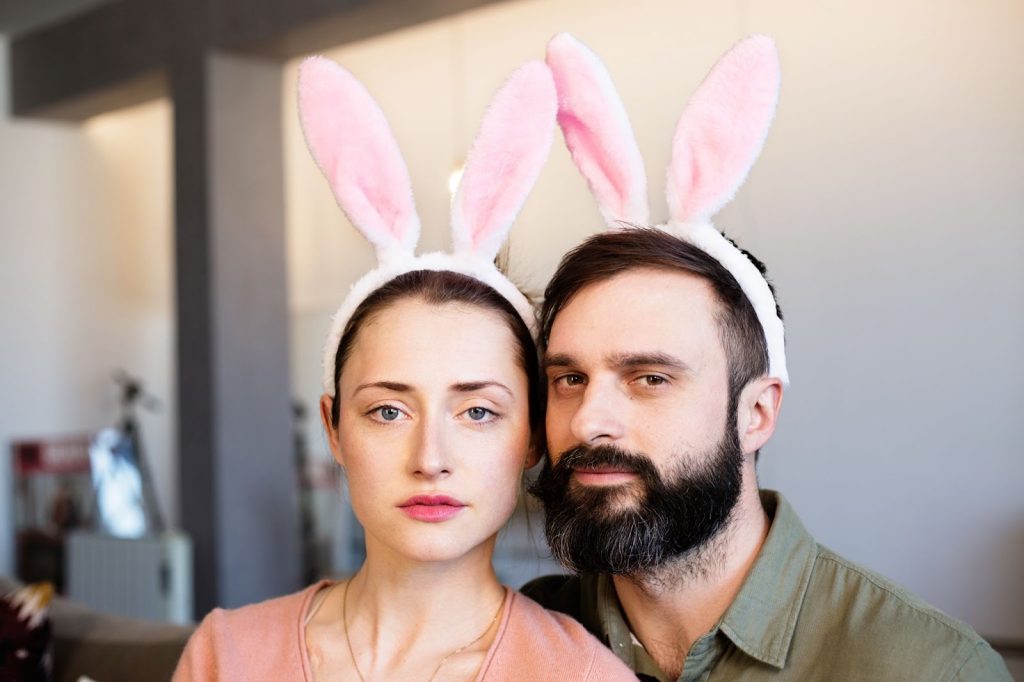 If kisses were snowflakes, I'd send you a blizzard.
One year, 365 opportunities to love you.
Let's prove that 'forever' exists.
Like rain, I will always fall for you.
Together is a wonderful place to be.
In your arms is where I belong.
Two turtle doves.
Love is a song that never ends.
Your voice is my favorite sound.
I'm always in the mood for you.
Looking forward to tomorrow is what true love is all about.
Where there is love, there is life.
We are shaped and fashioned by those we love.
Love isn't about needing one another; it's about wanting to be with them forever.
I still fall in love with you every single day.
It's you and me against the world.
You make the good things in life even better.
One look at you, and I know that I'm home.
I like myself a little bit more whenever I'm with you.
How was I to know that this tiny spark called love would spread like wildfire?
I never craved attention until I tasted yours.
You will forever be mine always.
All of me love all of you.
One year down, forever to go.
Every time I see you, I fall in love all over again.
Let's be happy and successful together.
When I count my blessings, I count you a hundred times.
I feel perfectly safe when you hold me.
Love is all that matters, faithful and forever.
There are only two times that I want to be with you—now and forever.
You make my heart skip a beat.