Captions For Instagram:
While a picture speaks a thousand words, words can enhance a picture by providing context, telling a story, or adding Mysteriousness. Similarly, an Instagram caption is important to complete your Instagram post. Finding perfect captions for Instagram is a challenge. If you are looking for the best Instagram Caption then explore these amazing Instagram Captions.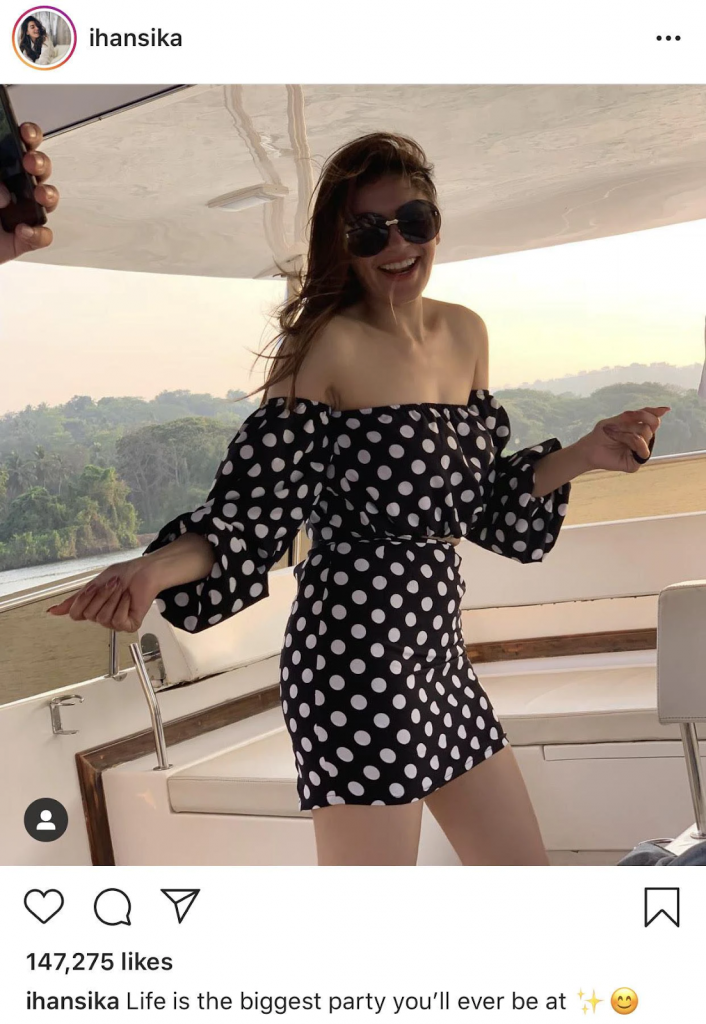 Life is the biggest party you'll ever be at
Beauty without expression is boring!
Beauty only gets attention, but personality captures the heart.
Be a beautiful cupcake in a world full of muffins.
Don't be afraid to sparkle a little brighter.
A flower doesn't think of competing with the flower next to it. It just blooms.
No beauty shines brighter than that of a good heart.
Be your own kind of beautiful.
She dreamed incredible dreams, followed her heart, and created her own fantasy.
All-time favorite.
Stop looking for happiness in the same place you just lost it.
I am just a girl looking for my heart.
There is a princess inside of all of us.
Ignore me, I don't care I'm used to it anyway, I'm invisible.
You and me, we are like a small gang!
Be a warrior in a room of worriers.
I enjoy everything I do, from music to fashion or to watches – the lifestyle.
Real men invest in long-term love, not short-term lust.
His attitude is kinda savage but his heart is a diamond.
These are the days we live for.
I'm not a fighter by nature, but, if I believe in something, I stand up for it.
A selfie a day keeps the doctor away!
I don't worry. I don't doubt it. I'm daring. I'm a rebel.
Life happens, coffee helps.
You must be bold, brave, and courageous and find a way… to get in the way.
Don't stop when you are tired. Stop when you are done!
This is my moment I just feel so alive.
Short Instagram Captions:
People upload millions of photos every day. And we all know that a picture without a caption is incomplete. So if you want to attract your audience with short and meaningful captions then choose from the above collection. We have compiled a list of short Instagram captions for your daily routine post or selfie.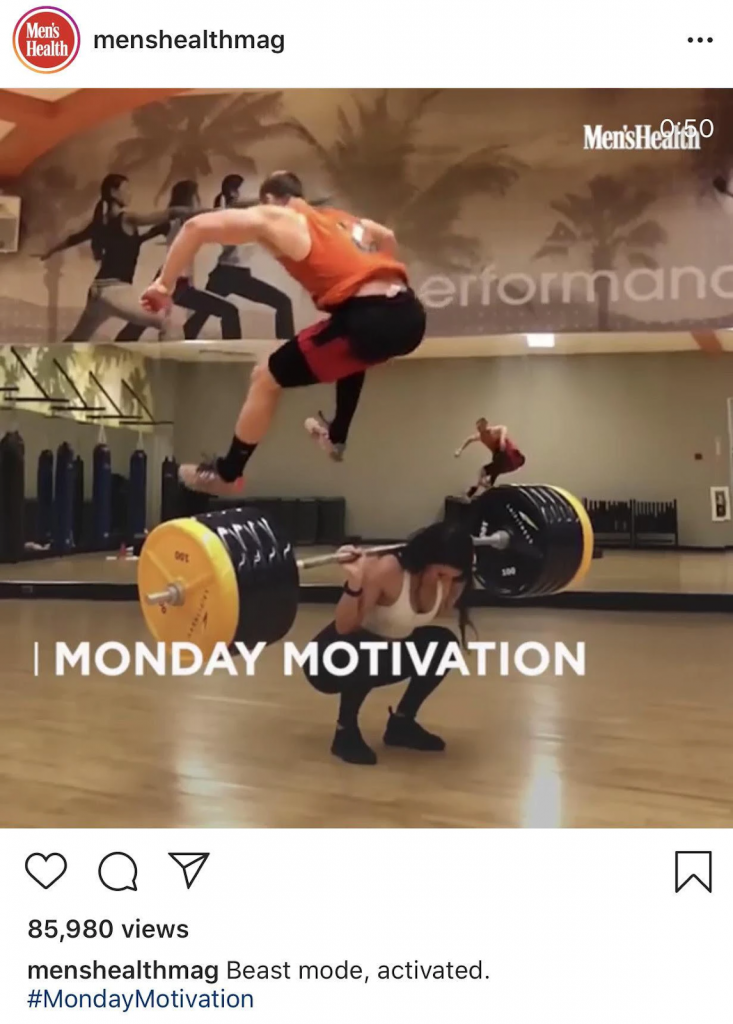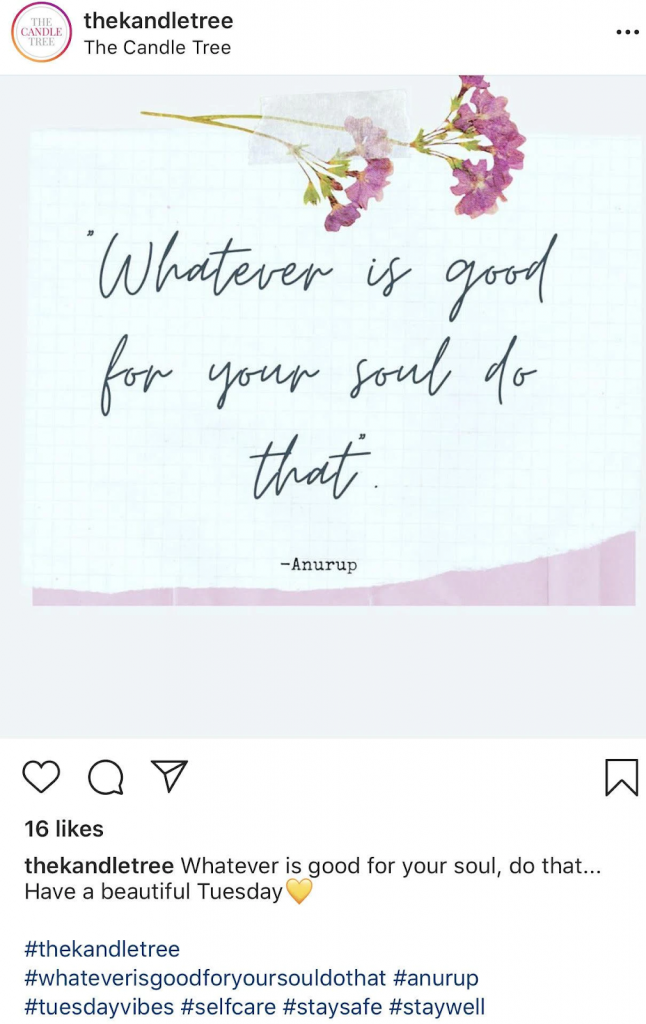 Whatever is good for your soul, do that
A selfie a day keeps the doctor away
I speak fluent sarcasm
Can't hear, can't speak, can't see.
"Be heroes of your own stories"
"Hella fine and it works every time"
My life is as crooked as Rami Malek's bowtie
I'm kind of a big deal
There's always a wild side to an innocent face
First I drink the coffee, then I do the things
Life is too short to be boring
Living my best life
Me, myself, and I
Messy hair don't care
Personality cannot be added with a filter
Ready for my closeup
Some days are better than others
But first, selfie
Confidence level: No filter
Why hello there
Woke up like this
You can regret a lot of things but you'll never regret being kind
Do whatever makes you happiest
"Having the dream is easy, making it come true is hard"
Decluttering my life like Marie Kondo
If I were rich, I'd pull a Netflix and spend $100 million on my Friends
One Word Instagram Captions:
This is the best collection of one-word Instagram captions. This collection has a one-word caption that can elaborate your picture beautifully. Scroll down and find the best word for your Instagram Picture and also share them with your friends.
Wanderlust
Tomorrow.
Bliss.
Iconic.
Love.
Savage
Speechless
Goals
Glowing
Mood
Surprise
Relax
Forever
Blessed
Focus
Happy
Success
Freedom
Stars
Vibes
Weirdos
Inspiration
Magic
Progress
Yummy
Fashion
Cuddles
No
Magnificent.
Me.
Wild.
Cozy
Refined
Fierce
Comfy
Cowgirl
Vintage
Legend
*Eyeroll*
Flawless
Sassy
Thotty
Flexin'
Cutie
Exploring
Daydreaming
Sunkissed
Cute Instagram Captions:
If there is one thing that people love to see on the internet is the category of cute Instagram captions. Whether you are posting pictures of your adorable pet, a picnic by the park, or your significant other, we have got all the cute Instagram captions that you need to complement them.
Namastay in bed
Don't give up on your dreams. Keep sleeping.
My fave sound is you snoring next to me.
Here's to a hundred more years with you.
Happiness is watching you do what you love 💗 Hopefully that's me.
I like you more than [food]. And I looove [food].
Wearing a onesie to bed just in case I SO steals the covers again.
Cuddle time with the pup 💞
Just showing off my [item] a little. Be jealous.
Always wear cute pajamas to bed; you never know who you'll meet in your dreams.
You got me like 🥴️
I'd move to [state] for you. And I hate [state].
🥺️👉👈
I have no idea what I was doing before you came around. Sleeping, probably.
No one can touch my books or my tacos 😤
Not me standing there like🧍‍
Don't mind me while I drink my tea 🍵
Did someone say [something you like]? 🏃💨
They say elephants have a perfect memory. So do I when it comes to you.
My pup is the salsa to my whole enchilada.
I hate it when I'm singing a song and the artist gets the words wrong.
Being an adult is like folding a fitted sheet. No one really knows how.
Here's a🥇for being the cutest human to walk this earth.
Me before you:🌱 Me after you: 🌻
🤟
Just got that Friday feeling.
Are you a timekeeper? 'Cause time slows down when I'm with you.
I can't see heaven being much better than this.
I'm not lazy, I'm in energy-saving mode.
My pillow is my best friend (sorry, [best friend's name])
A day doing [activity] is a day well-spent.
I don't know who's cuter, me or my reflection?
Being a full-time angel is so exhausting.
With you, everything is twice the fun and half the trouble.
Sweeter than a cupcake.
Put me on your wishlist.
Funny Instagram Captions:
Instagram can also be a fun place to share a laugh with funny pictures and captions. Sharing a funny caption on Instagram can boost your page's personality. So, explore some funny Instagram captions for your upcoming posts. We hope this funny collection of captions makes you crack a smile.
I like hashtags because they look like waffles.
What do you call an owl that does magic tricks? Hoodini.
There is maybe no excuse for laziness, but I'm still looking.
Don't interrupt someone working intently on a puzzle. Chances are, you'll hear some crosswords.
I am a ninja. No, you are not. Did you see me do that? Do what? Exactly.
I followed a diet but it didn't follow me back, so I unfollowed it.
Lies I tell myself: Just one more cookie. Just one more movie. Just one more minute. Yet…I wouldn't call them lies!
Sometimes I pretend to be normal. But that gets boring really fast. So I go back to being normal!
What do you call a bee that can't make up its mind? A may-bee… I'm a maybe.
I don't sweat—I sparkle.
Just got that Friday feeling.
The more you weigh, the harder you are to kidnap. Stay safe, and eat cake!
The fridge is a clear example that what matters is on the inside.
If you fall, I will be there. Signed: Floor.
Did it for the memories – totally worth it!
You couldn't handle me. Even if I would come with instructions!
What do you call a thieving alligator? A Crocodile.
Life is short. Smile while you still have teeth.
Reality called, so I hung up.
I'm on a date, she isn't very social.
I'm in desperate need of a 6-month vacation…twice a year.
I'm on a seafood diet. When I see food, I eat it.
A cop pulled me over and told me Papers, so I said Scissors, I win! And drove off.
After Tuesdays, even the calendar goes WTF.
Be strong, I whispered to my WiFi signal.
Dear sleep: thanks for trying, but you can't beat surfing the net.
Common sense is like deodorant. The people who need it most never use it!
I can't believe I forgot to go to the gym today. That's 7 years in a row now.
My bed is a magical place I suddenly remember everything I had to do.
Brains are awesome. I wish everybody would have one!
For me, math class is like watching a foreign movie without subtitles.
How do I feel when there is no coffee? Depresso.
Confidence level: Kanye West.
How do you call a pig that does karate? Pork Chop
Birthday Captions For Instagram:
Pick a special birthday caption for Instagram and pair it with a fun birthday selfie or photo. You can check out the best birthday caption for yourself or also for a friend or lover on our website heatfeed.com. Use these birthday captions with their picture and tag them on their Instagram account.
Another year older, but definitely not any wiser.
The only thing getting LIT today are the candles on my cake!
They say it's the thought that counts. So I thought I'd save my money instead of buying you a gift. Best wishes, happy birthday!
Birthdays are good for you. Statistics show that the more you have the longer you live.
It's my party and I'll have wine if I want to.
Celebrating me today is a piece of cake.
I'm just here for the cake.
Birthdays are the universe's way of telling us to eat more cake.
Act my age? No thanks!
Too young to be this old.
Officially old enough to need a skincare routine.
You know you're getting old when the candles cost more than the cake.
On this day a star was born.
National me day.
It's my birthday and that's the tea.
Making my years count instead of counting the years.
Live your life and forget your age.
This is the year my dreams come true.
Wishing on candles and chasing my dreams.
Keep calm and celebrate.
The best is yet to come.
One year older, one year bolder.
Following my birthday bliss.
Happy birthday to me!
Happy birthday to this goofball!
If you are lucky enough to find a weirdo, never let them go. A big happy birthday to my weirdo, who's another year older, but not wiser.
Another year around the sun for the light of my life.
Happy birthday to the guy/girl with the world's greatest wife/husband.
On this day, a king/queen was born.