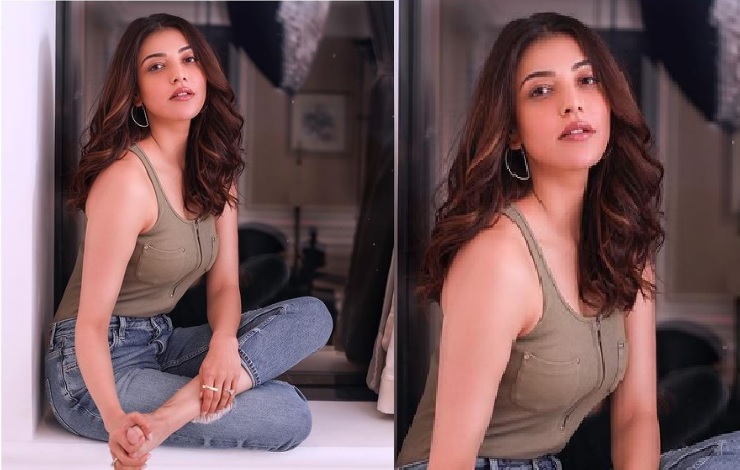 Winters are here and chilly winds are blowing, making the surrounding cold. However, our very own Kajal Aggarwal, the most popular and sensual face of t.v screen from the South screen to the Box office. is all set for taking down the cold with her looks. Let's know more about the well-known actresses of contemporary times.
Kajal Aggarwal doesn't need any introduction, her presence on the screen is much enough to describe who she is. She has covered a big part of the South industry by rocking in several movies, which are also dubbed in Hindi. She also has been nominated four times for South Filmfare Awards. Her acting skills ate on point and made her fans love her with a level of craziness. Kajal Aggarwal started her acting career in film from the movie Kyun Ho Gaya Na. Then she moved ahead on further recognition in the industry just after she appeared as a lead leading role in high fated Telugu projects.
Undoubtedly she has been rocking the screen by giving hits, also she is popular as a fashionista. She loves to style up and her alluring personality captivates everyone on her fan list. It's been years since we all have been seeing her on the South Indian screen, now she has also turned on her acting skills on the big screen of Bollywood. And there too she has marked her name among the popular actresses.
Kajal Aggarwal Has A Classic Sense Of Fashion.
Her social platforms are the speaking picture of her love for fashion and style. In all her social media interactions she appears as a stylish queen and her followers love to like and share her photos across other platforms. She loves to dress up in modern outfits that suit her figure the most. She looks sensual in a tight appearance.
In her photos, Kajal Aggarwal has again stolen the show. The denim pants with a top made her look stunning enough to lit a fire. The way she carried her look is exquisite! She has posted her photo on Instagram while wearing chic denim pants and a sleeveless top. Buffs just drizzle countless lovely praises for her in comments.
She has been listed amongst the finest actress on the Telugu, Tamil, and Hindi screens. Kajal Aggarwal has been acclaimed as she just started doing one successful project after the other. Kajal Aggarwal is getting famous day by day and aiming at a bright future on the big screen. Before stepping into the acting field, she also worked as a commercial model.
From there she has been recognized as a screen-grabbing face that possesses the quality of catching the audience's attraction. Though she gave hits to South Indian Cinema, also marked her name in Bollywood hits, most importantly Singham, in which she cast along with Ajay Devgan. So, she is the recent name of style and skill who is excelling in every form while doing her best.