Over the last few years the gaming industry has boomed as people look for more ways to socially connect and stay entertained from home. It has been predicted that by 2026, that global gaming could be worth $321 billion US dollars.
Casual games are one of the most played types and online casino titles are also increasingly popular. This has been driven by wider accessibility in the United States. Where there is now a great variety of online casino gaming sites. For example, Caesars Palace Online Casino is one of the better ones in West Virginia.
There are many different ways you can enjoy games; you might have a full PC gaming setup with a desk and PC monitor. Alternatively, you could have a console plugged into your family television or even just a smartphone you download gaming apps.
In this article, we look at how the gaming experience can enhanced with some accessories and which accessories you should consider.
Why is the gaming setup so important?
Having the right setup can have a huge impact on the experience, making it more enjoyable and convenient. If you are someone who enjoys long gaming sessions, comfort is a particular concern as lack of ergonomic support or poor lighting could impact your wellbeing.
Certain accessories can help to create a more immersive and engaging experience too. For example a good speaker or headset will ensure you get the full effect of the game's sounds, while a quality keyboard and mouse can improve your speed and performance in certain types of gaming where every second counts.
Here are some of the top gaming accessories you might wish to buy:
Gaming mouse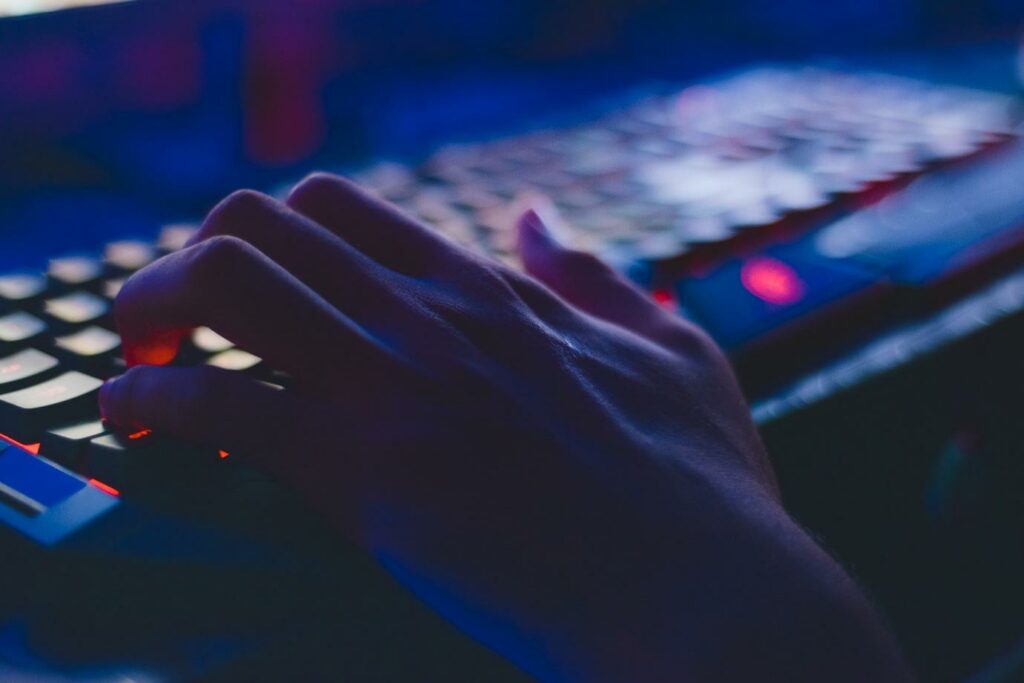 For PC gamers, the mouse is an essential piece of kit. You might have a mouse that you use for working if you have a desk based job, however gaming mouses tend to come with some extra features and more customizable options.
A wireless mouse can be useful if you move locations a lot or you just prefer not to have your desk. cluttered with wires, The Razer DeathAdder V3 Pro is a highly rated wireless option and has five buttons, a Focus Pro 30K Optical sensor and 90 hour rechargeable battery life.
Razer also has a great wired option if you would prefer not to bother with charging. The Razer DeathAdder V2 has 6 buttons, a USB interface and Optical sensor. It is supportive of a number of different hand sizes and the ideal shape for good grip.
For competitive gamers, the Logitech G Pro could be worth the investment. The Hero 25K optical sensor gives the mouse a maximum DPI of 25,600. It is super lightweight and has a low click latency, as well as six buttons that can be customized to suit your requirements.
Mouse mat
Depending on the surface you are gaming on. You might need a mouse or desk mat to ensure it glides over easily without interruption. You will need something that is comfortable, doesn't slip and doesn't look out of place.
If you have a large desk space and want a mat that extends across it. The smart looking Corsair MM700 RGB Extended is a great choice. This mat will be a feature on your desk with its Cue RGB lighting around the rim. It also has an important anti slip coating and low friction for good performance.
Want a multiply functional mouse pad? The OMEN by HP Outpost Mouse Pad comes with wireless Qi charging. The base material is nonslip rubber and the surface is reversible with hard and soft options.
With 5w wireless charging, if you are using the mouse from the same OMEN collection you can have your mouse fully charged in just 2.5 hours.
Television backlights
Backlights definitely aren't an essential accessory and are more for the aesthetic and enjoyment. RGB LED gaming strip lights can go around the back of your TV and plug in directly to a port on the TV for power.
If a strip light is what you would like then the Kasa KL430 Smart LED Strip is one to try. It is compatible with the Amazon Alexa and has several preset colors and a custom option.
Alternatively, there is the Govee H6183 TV LED Backlights. This light is suitable for 40 to 60-inch televisions and comes with a handy remote for changing color options. There are six brightness settings and a mic for syncing the color change to the music.
Console cooling stand
Lastly, console gamers should consider investing in a cooling stand. For PS5 users the Kootek PS5 Vertical Stand is a popular choice and pulls cold air through the bottom. It can also be used for charging headsets and controllers.
Xbox Series X users should try the YUANHOT Vertical Cooling Stand as it has powerful cooling technology and also acts as a handy charging station.