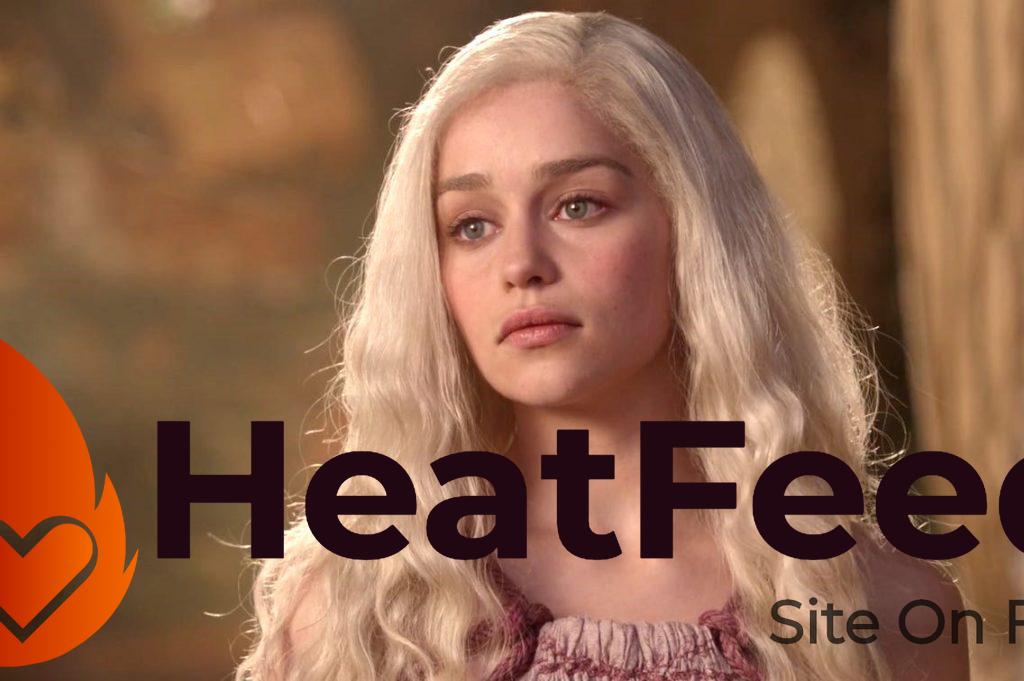 Who is Emilia Clarke?
Emilia Clarke is an English actress, mostly known for her enchanting role in 'Game of Thrones.' You may check out this post to know about her hometown, childhood, family life, early education, achievements, fun facts, and a lot more.
Take a Look at Emilia's Hometown, & Early Life
Emilia Clarke is an English actress, director, producer, and best known for her role in the 'Game of Thrones' series by HBO. She is also known as Emilia Isabelle Euphemia Rose Clarke, but she feels comfortable to be named as Emilia Clark only. She was born on October 23, 1986, in London, England. As a director, her mother is running a charity organization named The Anima Foundation, while her father Peter Clarke, (died 10 July 2016) was a sound engineer in a theatre. As being connected to the acting field, her father soon introduced her to the world of acting at an early age.
Emilia Clarke tells that she became interested in acting at the age of three after watching a musical Show Boat. At the age of ten, her father took her to a West End audition for the musical 'The Goodbye Girl, a musical by Neil Simon. She attended Rye St Antony School in Headington and St Edward's School, Oxford. She also admits that most of the students at her boarding school in Oxford were from conservative backgrounds that meant she and some of her friends felt over and over again like outsiders. Clarke worked and traveled for some time before entering the famed Drama Centre London,
Acting Career, & Some of Her Major Works
Emilia's initial acting work includes two stage plays. The first at St. Edwards and the second phase the ten plays, which she did at the Drama Centre London. In 2011, she was cast as Daenerys Targaryen in HBO's fantasy series 'Game of Thrones'. She made the best of her performance, and earned positive reviews. She got a role in the flick 'Me Before You' in 2016. The film was unexpectedly a major hit. That year, she also voiced the character of Bridget for 'Robot Chicken'. Emilia then did the film 'Voice from the Stone' in 2017, and the same year, she also gave her voice for an episode each of the animated series 'Thunderbirds Are Go', and 'Animals' respectively.
Emilia Clarke Movies
Spike Island (2012)
Dom Hemingway (2013)
Terminator Genisys (2015)
Me Before You (2016)
Voice from the Stone (2017)
Solo: A Star Wars Story (2018)
Last Christmas (2019)
List Of Awards & Nominations Earned By Emilia Clarke
In her long time acting career, she has received many credits, awards, and nominations. In the following lines, you may read some of her best achievements.
Emilia Clarke played the role of Sarah Connor in the 2015 science fiction action film Terminator Genisys. She has received a nomination for a Teen Choice Award for Choice Female Summer Movie Star.
She co-starred with Sam Claflin in the 2016 romantic drama film Me Before You that made her get the nominations for an MTV Movie & TV Award and a Teen Choice Award for their brilliant performances.
In 2018, she played the role of Qi'ra in the movie Solo: A Star Wars Story. For this, she was nominated for Favorite Butt-Kicker at the 2019 Kids' Choice Awards.
Time magazine recognized Clarke as one of the 100 most influential people in the world in the "Artist" category in 2019.
She is also a winner of the Britannia Award for British Artist of the Year at the 2018 ceremony.
She has also been awarded for her charitable work. In 2019, she earned a Shorty Do Good Award for Best Comedy Video for a video that she made to educate awareness for her charity work known as 'SameYou' and the Royal College of Nursing.
Personal Life, Relationships, & Marital Status
She reveals her 'love life' and tells that she dated the comedian, actor, and filmmaker, Seth MacFarlane, for more than six months, but they got a breakup. Anyways Emilia still has relationships with Seth, even after their separation. She is now living in a big house in California which she bought in 2016.
Emilia Clarke Net Worth 2020
It has been estimated that her net worth is $17 million USD. It should also be noted that she earns a lot by the endorsements that she has with numerous advertising companies.