⬇️ Down Arrow Emoji
Emoji Meaning
The down arrow ⬇️ emoji depicts a blue-filled square with an arrow pointing down. This emoji is frequently used in a symbolic sense. It is connected with negative feelings. Some users send this to share their objections to a particular topic. This symbol is also a direction sign. 
NOTE: Down Arrow was approved as part of Unicode 4.0 in 2003 under the name "Downwards Black Arrow" and added to Emoji 1.0 in 2015.
It is refer as the sense of rejection or disliking of ideas. Or may be send to someone to say this is not enough do work hard. Arrow down emoji is used to refer a place or direction. Many sender use this to indicate the lower level or southeren direction in a building🏗️.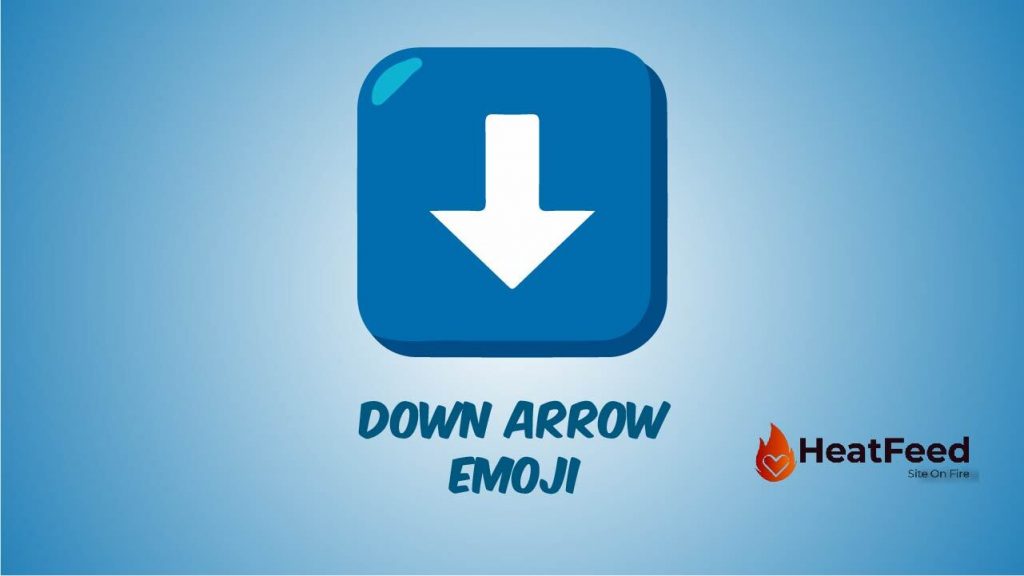 | | |
| --- | --- |
| Emoji | ⬇️ |
| Name | Down Arrow Emoji |
| Meaning | Downward sign, Down sign, Downhill turn |
| Unicode version | None |
| Emoji and iOS version | Emoji 1.0, and iOS 14.6 |
Similar Emojis
A list of related emojis to ⬇️ Down Arrow  include ➡️ Right Arrow, 📩 Envelop with Arrow, 📥 Inbox Tray, ⬅️ Left Arrow, ↘️ Down-Right Arrow, 🔀 Shuffle Tracks Button, ↕️ Up-Down Arrow, ⬆️ Up Arrow has specific meaning, symbol and message. Our website offers you with down arrow copy and paste option. Just click on the copy button and then here you go! Just paste it on chat or where you want. Also get accurate meaning, Shortcodes and Unicode of emojis.
How to copy and paste Down arrow emoji?
Simple just right click on the copy button, or press Ctrl+C to copy the emoji. then just paste it on your desired social media platform like Twitter, Instagram and Facebook. Press Ctrl+V or right click and click on the paste option. Emoji will be pasted. On different platforms emoji appearance are different.
Also Known As
⬇️ Arrow Pointing Down
⬇️ Down Arrow
Apple Name
⬇️ Down Arrow
Unicode Name
⬇️ Downwards Black Arrow
Codepoints
⬇ U+2B07
️ U+FE0F
Shortcodes
:arrow_down: (Github, Slack)
down arrow emoji
emoji
emoji copy and paste