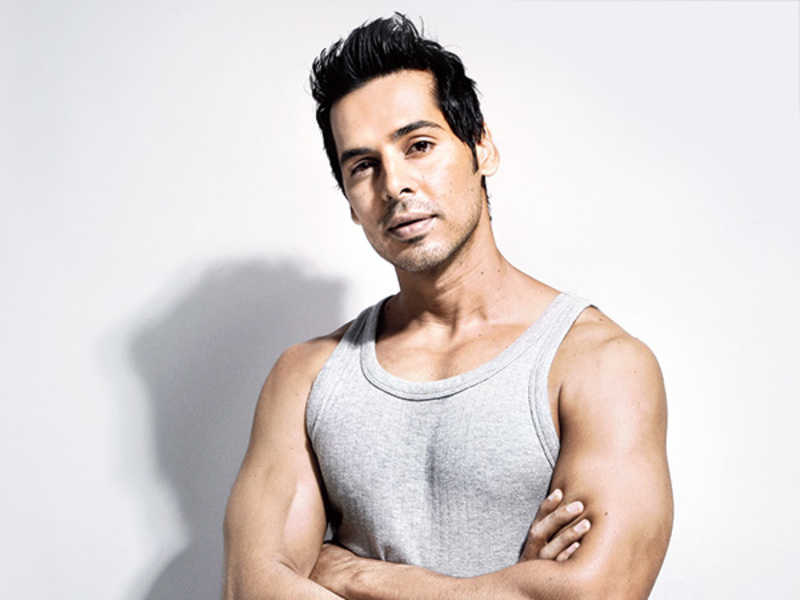 Born on 9th December 1975, Bangalore, Karnataka, India. Dino Morea became a heartthrob to many with his dazzling smile and gorgeous dimples. He is the middle child to an Italian father and Indian mother and moved from Bangalore to Mumbai in 1996 to start his career in modeling.
He entered the glamour world by winning The Gladrags Manhunt contest. The constant struggles, hard work, and impeccable charm gave him the title of a Supermodel. Ready to take on more challenging projects, Dino did his debut in acting with a TV series.
Career
Dino Morea started as a model after winning the Gladrags Manhunt Contest and achieving second place at the International Manhunt Contest. He made a big name in his modeling career and became a supermodel.
Not only did he walk the ramps for top designers in the country, but he also endorsed big brands. He was seen advertising for Colgate, 7-UP, Polo, Red Tape, Bisleri, etc., and features for music videos for artists like Bali Brahmbhatt and Abhijit.
Reaching the peak of his modeling career, Dino wanted to reach out for more and to be a part of the entertainment industry. He did his debut in the TV serial Captain Vyom in which he appeared as "Sonic" in 1998. His debut in movies was "Pyaar Mein Kbhi Kbhi," which was a huge flop at the Box-Office.
He even tried his luck in the Tamil movie industry, where he got a breakthrough role in Rajiv Menon's film Kandukondain Kandukondain.
His career took a turn when he caught the eye of Mukesh Bhatt, who saw the potential in this young actor. He was introduced to Vikram Bhatt, landing himself a life-changing role in Raaz(2002).
Dino Morea did a lot of movies after his major breakthrough in Raaz, but none of them could rescue his career in the industry.
After the constant rejections, he started doing reality shows like Khatron Ke Khiladi. His career ended after the ceaseless flops and started his own business.
This model-turned-actor now owns, restaurant cum bar Crepe Station branches all over the country. He also owns a retail line called Cool Mall Merchandise, which was launched by Mahendra Singh Dhoni. He is also a part of the upcoming web series, Mentalhood, where he is playing the role of a single father.
Dino Morea's Personal Life
The full name of this charismatic model/actor is Dinanath Mohan Ravi Shankar Morea, aka Dino Morea. This 44-year-old hunk is 6'0″ ft tall, with dreamish Light brown eyes and Black hair.
His father, Ronaldo, aka Ronnie Morea, is an Italian man, and his mother, Edna Morea is Anglo-Indian. Dino is the middle child of the three brothers, Nicolo Morea is the eldest, and Santino Morea is the youngest.
At first, he attended Bangalore Military School, graduated from St. Joseph's College in Bangalore, and also went to Clarence High School.
He is a pet lover and a passionate animal activist, he has rescued and adopted a dog from the streets of Bangalore and was also featured in an endorsement for PETA in the year 2012.
Dino has had quite a few controversial affairs during his time in the industry. He dated Actress Bipasha Basu (1997-2002), Actress Lara Dutta (2008-2009), and Fashion Designer Nandita Mahtani (2010-2016). Currently, his marital status is single.
Dino Morea Controversies
Dino Moeras' journey in Bollywood can be seen as one of the most controversial. Ranging from affairs with well-known actresses to bold photoshoots, Dinos' red carpet life has been a part of major limelight. In the year 1998,
Dino Morea and Bipasha Basu featured for a Swizz inner-wear company, Calida. The advertisement had a very controversial scene, where Dino was seen pulling Bipasha's underwear off with his teeth.
This advertisement did not sit well with the audience and was opposed by several women's organizations. The advertisement was later banned. Bipasha Basu even can on record as stated that the clipping was a private moment and was not to be photographed or used.
Rumor has it that once a Bhutan-based actor, Kelly Dorjee accused Dino of ruining the 10-year-old relationship between him and Lara Dutta.
Net Worth
Dino Morea's net worth is estimated to be around $1 Million – $5 Million in 2019. The majority of his worth is drawn from his acting career. He has been featured in Hindi movies and Tamil movies.
He also does advertisements, modeling, and Voiceover. Not only that, but he also has a very shrewd approach towards business, owning Crepe Station Café with his brother and investing in different areas.