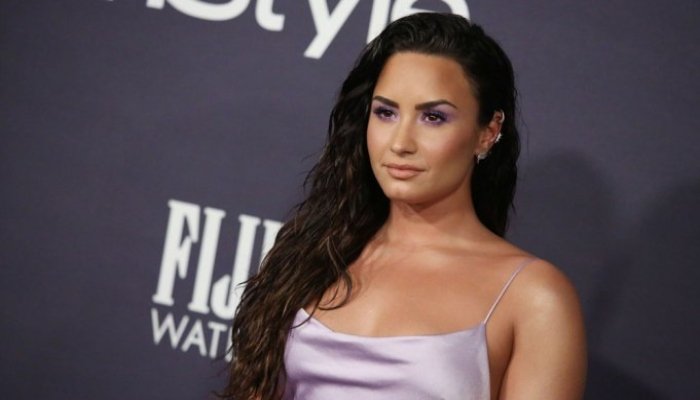 A Small Introduction to the Courageous Superstar Demi Lovato
Demi Lovato is a famous American actress, singer, and songwriter. You are invited to check out this biography to know a lot more about her childhood, family, personal life, achievements, and acting career, etc.
Childhood & Early Life
Demi Lovato was born on August 20, 1992, in Albuquerque city, New Mexico. Her father Patrick Martin Lovato was an engineer by profession, but he had a great love for music. Demi's mother Dianna Lee Hart was a cheerleader of the American football team 'Dallas Cowboys'. She was inclined toward art from a very young age, thus she began learning to play the piano, and other musical instruments, when she was hardly seven.
The young Demi then experimented with the guitar, when she was only ten years old, and even took lessons in singing, and dancing as well. Soon after, she was chosen to play the role of Angela in the popular television series, which was aimed at children, and was named 'Barney and Friends'.
Some Quick Facts About Her Singing, and Acting Career
She is undoubtedly one of the few artists who have managed to earn a great reputation in the entertainment industry as well as the music world at a really young age. There is a long story behind her success since she was given the opportunity to be a mere starlet in a few 'Disney' productions to become one of the most popular singers and actresses of today. She has traveled a long way to reach her destination. Apart from getting acclaimed for her roles in movies such as 'Camp Rock', she has proved her acting, and singing skills, as a professional through many of her albums, and movies. Her incredible work reflects from 'Don't Forget', 'Here We Go Again', and 'Unbroken',
There is a large number of her songs, which have turned out to be chartbusters and grabbed top positions in musical charts. She has appeared on various musical charts like the 'Billboard 200' and are even popular in various other nations like Japan, Germany, and New Zealand, apart from just America. She attributes the success of her musical endeavors to contemporary pop icons like Christina Aguilera, Kelly Clarkson, and Britney Spears who influenced her through their unique styles of music. Without only focusing on her career and personal growth, Demi is known for associating herself with charitable organizations, such as 'PACER' that works towards the rights of children who are victims of harassment.
How Did Demi Lovato Start Her Singing, and Acting Career?
During the year 2006, Lovato got an opportunity to appear in the acclaimed television series 'Prison Break' and followed it up with a cameo in the television series 'Just Jordan'. The year 2007 proved to be one of the eventful years of Demi's career since it was during this time that she was selected to star in the significant roles of her career.
She was cast for the lead character Charlotte Adams in the first season of the American television series 'As The Bell Rings' that was specially made, and aired on the 'Disney Channel'. It was the same year, when she attended the auditions for two of Disney Channel's projects. It was a sitcom named 'Sonny With A Chance' as well as 'Camp Rock' and she was chosen for both of these projects. The premiere of 'Camp Rock' was held in June 2008 and was acknowledged by the million viewers from around the world.
Marital Status, Family & Personal Life
She had been home-schooled for getting harassed at school, that's why she has associated herself with an organization called 'PACER' that helps victims of bullying. She has even been a victim of depression and has been under observing treatment. All this happened, while she was at the peak of her career, in 2010. In an interview, she has confessed that she was admitted at a rehabilitation center. She accepts that she had a nervous breakdown, and was diagnosed with bipolar disorder during her treatment at the rehabilitation center.
She has been dating Trace Cyrus, and Joe Janas, at the same time.
Awards and Achievements Earned by Demi Lovato
At the 'Teen Choice Awards' ceremony that was held in 2009, Demi was honored with the 'Choice Music Tour Award'. Her song 'Skyscraper' from the album got the 'Best Video with a Message' award at the 'MTV Video Music Awards' ceremony held in 2012. Demi has earned great fame, and several nominations, and awards in her acting, and singing career. Find out more from the following list;
People's Choice Awards
2014 Favorite Female Artist Winner
2014 Favorite Music Fan Following Winner
2013 Favorite Celebrity Judge       The X Factor (2011)
2011 Favorite TV Guest Star Grey's Anatomy (2005)
MTV Video Music Awards
2012 Best Video with a Message Demi Lovato: Skyscraper (2011)
Demi's Net Worth
This young energetic American singer cum actress has an estimated net worth of more than $20 million, according to the Celebrity Net Worth.