Being a celebrity is living the life of the party or at least it seems like that. From people's eyes, you got every Goddamn thing in the world. From big houses, luxury cars, and designer accessories to the fandom of millions, it's like living a prince or princess's life.
Right? However, the reality is a bit crueler than all this. No one has everything in this world so is celebrities. Apart from so many other things, what they lack in life is privacy. Keeping your things private, especially the personal ones is the right of every human species.
However, in the case of celebrities, things are considered otherwise. From the smallest details to the largest ones, everything about celebrities is public.
And when two famous people get together in some relationship, they are amplified on a global level. The life of celebrities seems like they have it all. But they go through cheating scandals more than often, especially in Hollywood.
We hear about cheating scandals involving celebrities so often that we forget they are real people going through real heartbreak.
Some stars have had to face the public about their cheating, whether they did it on their own or were told by others. Here is a list of well-known people who have said they cheated on their partners.
1. Robert Kardashian And Kris Jenner: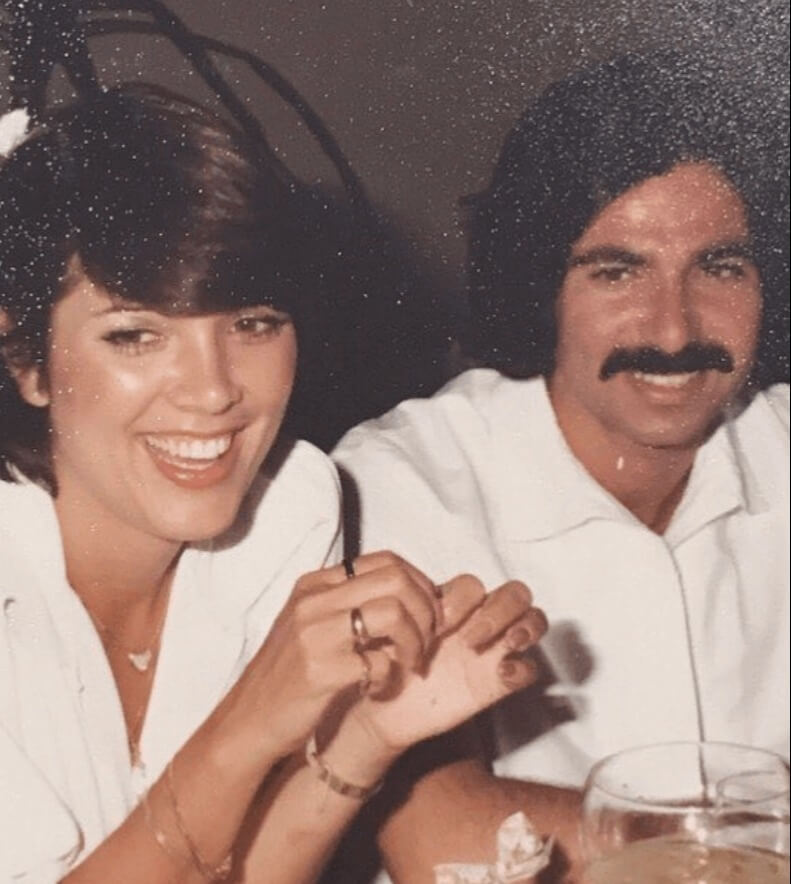 The couple made their name soon after getting married and also extended their family to the Kardashian empire. They were living a life of fairytale until Kris started dating a soccer player named Todd Waterman. She didn't deny it and the couple split causing a great challenge for their children.
Kris Jenner said she had a boyfriend before she started dating Robert Kardashian on an episode of "Keeping Up With the Kardashians" in 2018.
"I used to have a boyfriend who was always traveling. He was called Cesar, "Jenner said about it on the show. "So I met Robert Kardashian when he was living on the road. Cesar was out of town when Robert came over… Cesar surprised me by coming home.
So, it wasn't a pretty sight. Not happy about it." Jenner admitted to cheating on Kardashian in her 2011 memoir. This time, it was with a man she calls "Ryan" in the book, but People say it was soccer player Todd Waterman.
"I kissed him back, and he kissed me again. I hadn't been kissed like that in ten years "she typed. "It made me feel young, pretty, sexy, and full of life."
2.Livia Giuggioli and Colin Firth: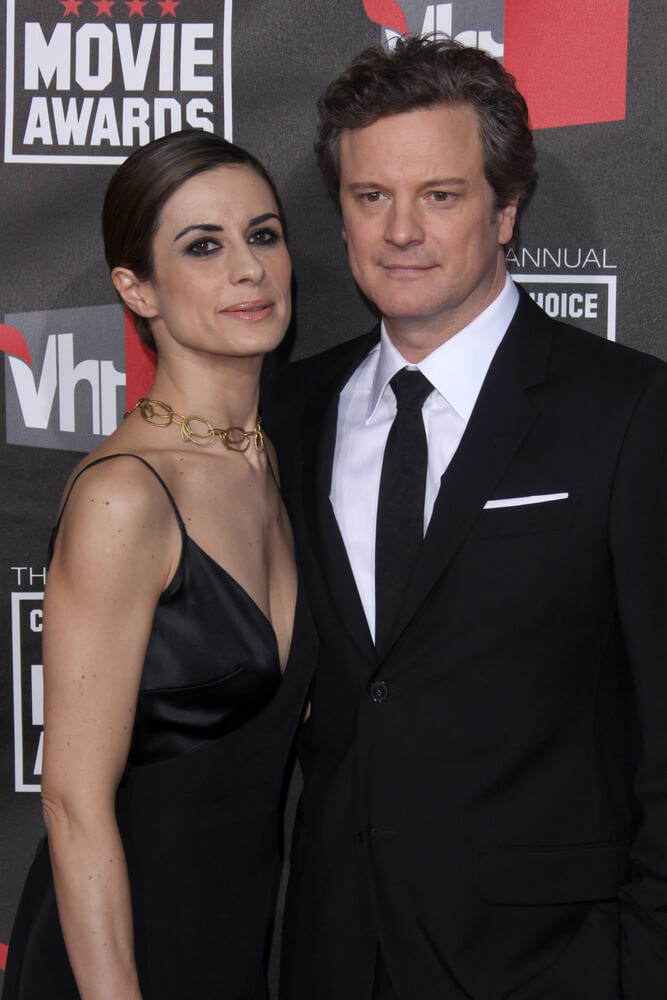 They were married for 21 years with two children until a stalker came into their life. They filed a case against a stalker but soon turned out that Livia had an affair with the stalker man since 2015 and the case was filed in 2016.
It's strange why she filed a case against her boyfriend in the first place. However, this led to the end of their marriage leaving them in trouble of explaining the situation to their children.
Soon after, Brancaccia denied the claims and said that he and Giuggioli had known each other since they were young and were having an affair. He told The Times, "We were seeing each other, and she wanted to leave Colin for me."
"I "stalked" her by sending her two WhatsApp messages and an email after she broke up with me in June 2016. I sent Colin an e-mail about my relationship with Livia, which I now regret.
She accused me of stalking her because she was afraid I would tell other people what she had told me about her marriage and work. "Colin and Livia Firth are no longer a couple.
They stay close friends and agree on how much they love their children "In a statement, their representatives told People. "They ask to be left alone. There won't be any more talk about it."
3. Kenneth Branagh and Emma Thompson: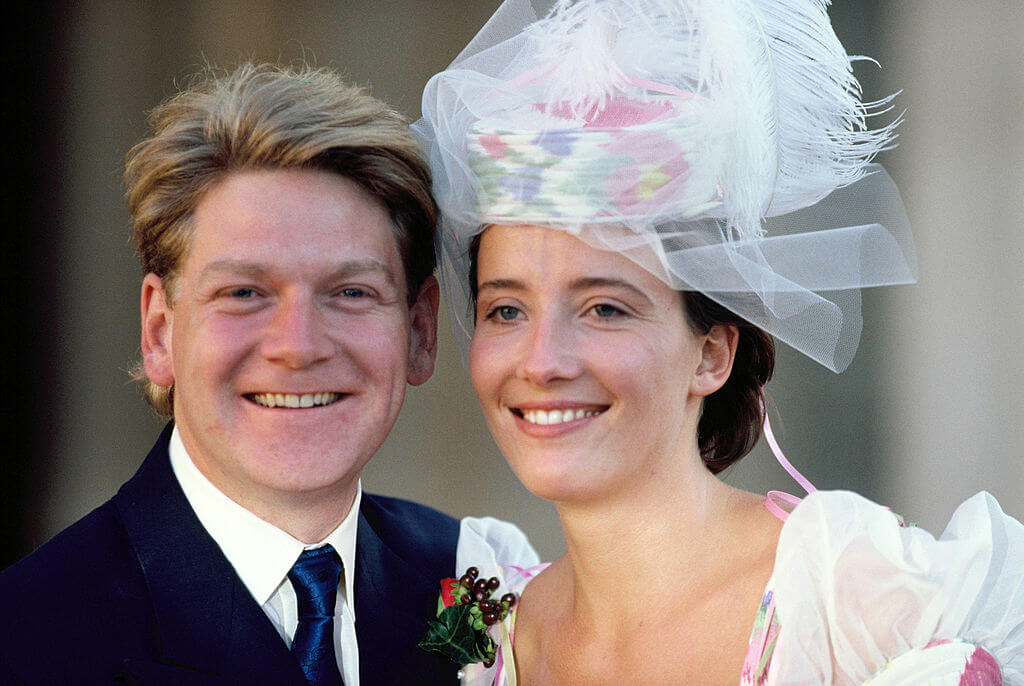 They ended their marriage after six years making their busy work schedule a reason. People rarely believed it as how work schedules came in the way of six years of marriage. However, the truth was later revealed that the husband had an affair with his co-star named Helena Bonham Carter.
In 1989, Branagh and Thompson exchanged vows. They worked together frequently in films directed by Branagh, such as Henry V, Dead Again, Peter's Friends, and Much Ado About Nothing, which was their final film together before they divorced in 1995.
In "Mary Shelley's Frankenstein," Branagh and Carter were said to be dating, although it wasn't clear exactly when they started dating. It wasn't until 1999 that they were seen together out in public.
There have been a few times when Thompson has spoken openly about the relationship, most recently in a 2013 interview where she revealed that she had an affair. It's just that there's no animosity between them at all.
"As a result, there is nothing you can cling on to. It doesn't matter "The Sunday Times quoted her as saying this. "I'm just not up to it right now. Helena and I have known each other for a long time and yet remain close friends." Carter, she added, is a "wonderful woman" as well.
Love Actually's most famous and tragic sequence, when Thompson's heroine learns her husband is having an affair and breaks down in her bedroom, was based on Thompson's personal experience, she said in 2018.
"Ken severely broke my heart. So I was familiar with the feeling of discovering jewelry that was not meant for you… Every time I've had to pick up the pieces of my broken heart, I've practiced so much crying in the privacy of my own home before venturing out into the world "she said.
4. Mia Farrow And Woody Allen: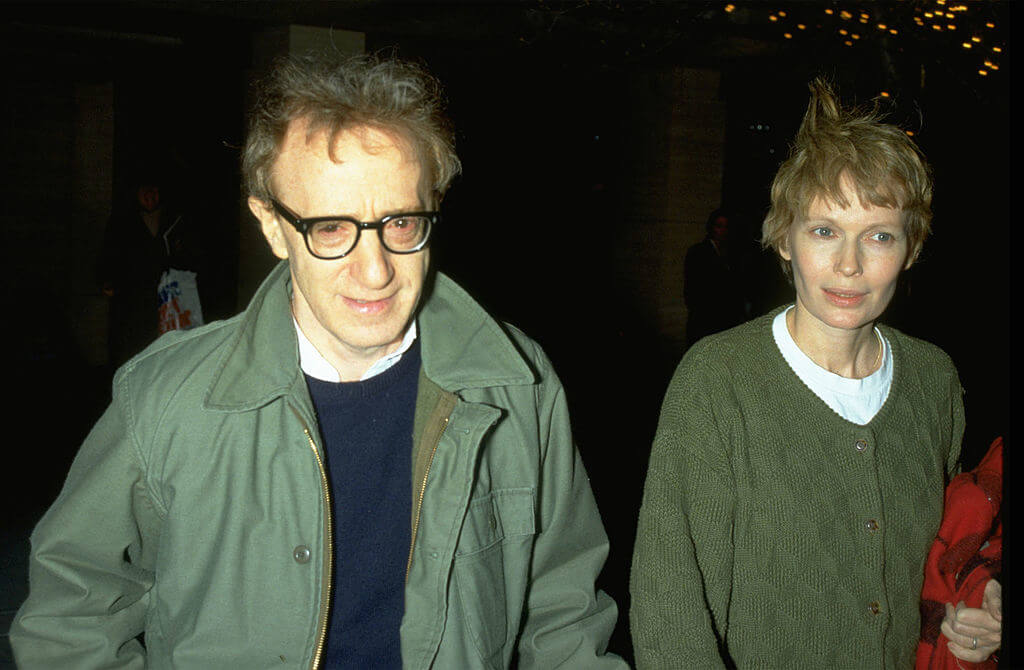 People did have big hopes for this couple and thought they would make a great love story. However, things turned otherwise when a defamed director started an affair with Soon-Yi Previn, Farrow's daughter. They get married and break Allen's delusion that it will be kept a secret. They opened up to the public about their strange affair and are still together.
Things got complicated when Woody Allen and his stepdaughter, Soon-Yi Previn, started having an affair at the end of 1991. The adopted daughter of Mia Farrow was about 20 years old at the time, and Woody was in his mid-50s.
Then, in January 1992, Mia went to Woody's house and found naked pictures of Soon-Yi that Woody had taken. This broke her heart. On the other hand, the film director didn't see anything wrong with it.
In an interview in 2001, he said that the "heart wants what it wants" and that love is not logical because you just "fall in love" with someone.
5. Frank Gifford And Kathy Lee: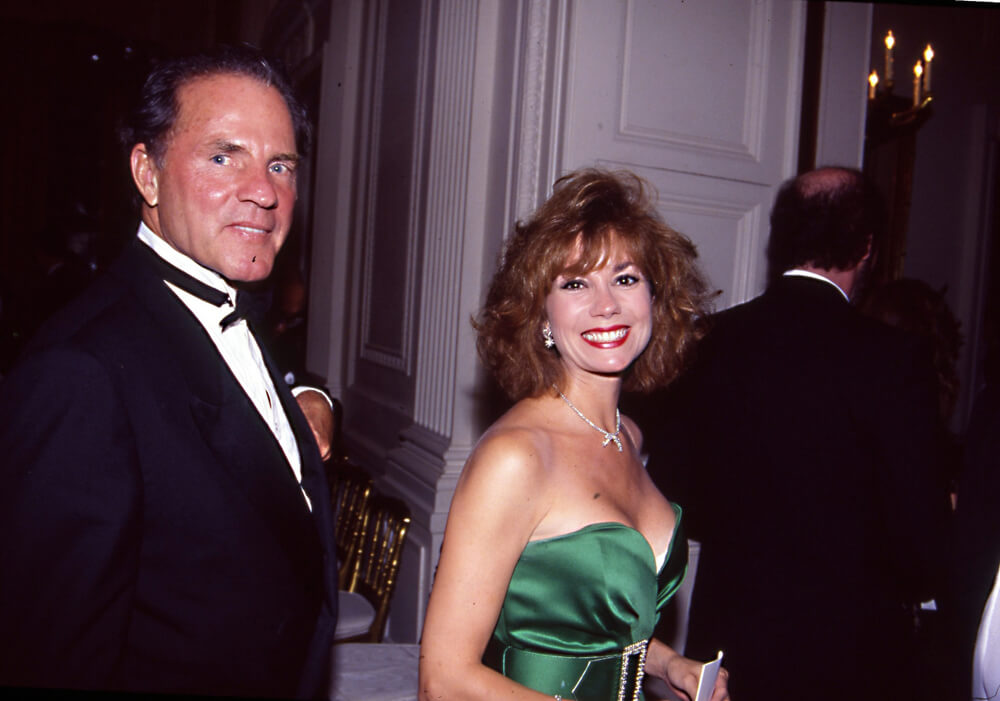 This couple was considered a dynamic duo on the morning talk show and Kathy Lee always wore the biggest smile on her face. However, there came times when she didn't appear as happy as she used to.
One source revealed Frank's affair that he kept denying until the videos of his encounter with Suzen Johnson were published. However, Kathy decided to resolve the problem between them and lived with him till his death in 2015.
When Kathie Lee met Frank for the first time on Good Morning America in the 1980s, they instantly hit it off. In 1986, they got married. It was "a real love affair and a real marriage in every meaning of the term, so God redeemed," she claimed.
When a tabloid discovered Frank cheating in 1997, things took a turn for the worst. As Kathie Lee described it, it was "very terrible". "No one has any idea what I've been through." "You've lost all hope and desire to live."
Then Kathie Lee chose to forgive her husband after they sought counseling. "Thanks to our efforts, we were able to turn things around. Forgiveness was the best thing I could have done for myself and my family. After that, focus on erasing the memory of it."
6. Jennifer Garner And Ben Affleck: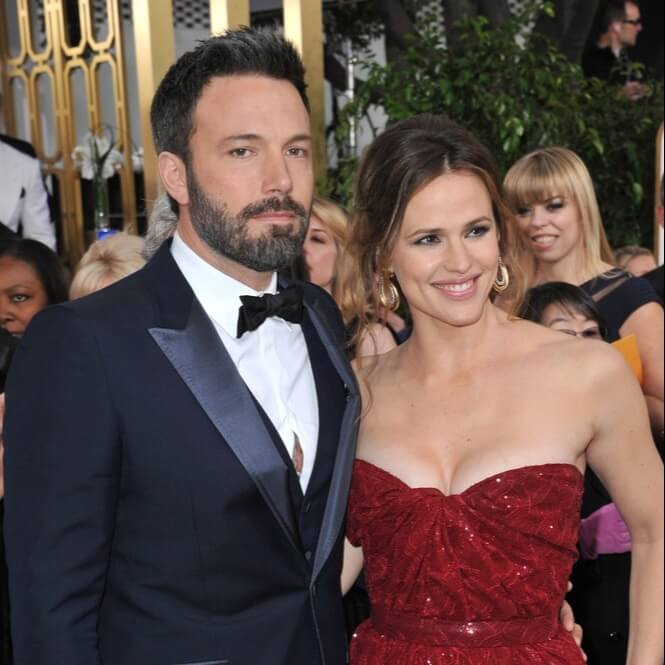 When Jennifer Garner and Ben Affleck divorced, rumors spread that he'd been having an affair with their family nanny. However, Jennifer claims she was unaware of this when they agreed to part ways. "Until now, I'd want to tell you a secret.
The nanny wasn't mentioned to me until months after we'd been apart. The decision to divorce was not hers. In the end, she was not involved. Is this a bad decision?
Yes. Having a nanny depart from your children's lives isn't good for them "to Vanity Fair, she said There have been discussions over what 'scandal' means to me.
7. Robert Pattinson And Kristen Stewart: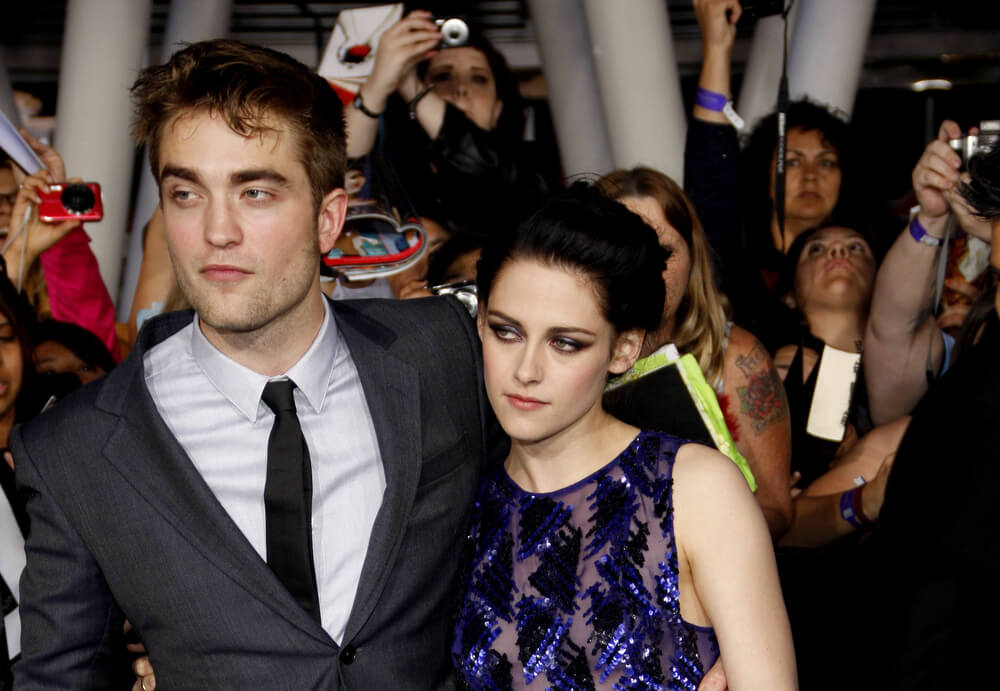 This scandal shocked people and broke their hearts, especially the fans of Twilight. Their love story started and grew on the set of Twilight in 2008. And this helped them a lot to portray a romantic relationship in the film as well.
However, The filming of Snow White and the Huntsmen proved to be a big rift in their relationship. Kristen Stewart was seen kissing her director. No matter how many times they broke up and got back together, they finally parted ways. Like many love stories, they didn't have a happy ending.
After photos of Kristen Stewart kissing director Rupert Sanders were made public in 2012, Stewart released a statement saying she was sorry to everyone she hurt, especially her then-boyfriend Robert Pattinson. In the statement, she said,
"I'm deeply sorry for the pain and embarrassment I've caused to those close to me and to everyone this has affected." "The most important thing in my life, the person I love and respect the most, Rob, is in danger because of this momentary mistake. I love him so much, I'm sorry."
8. Brad Pitt And Jennifer Aniston: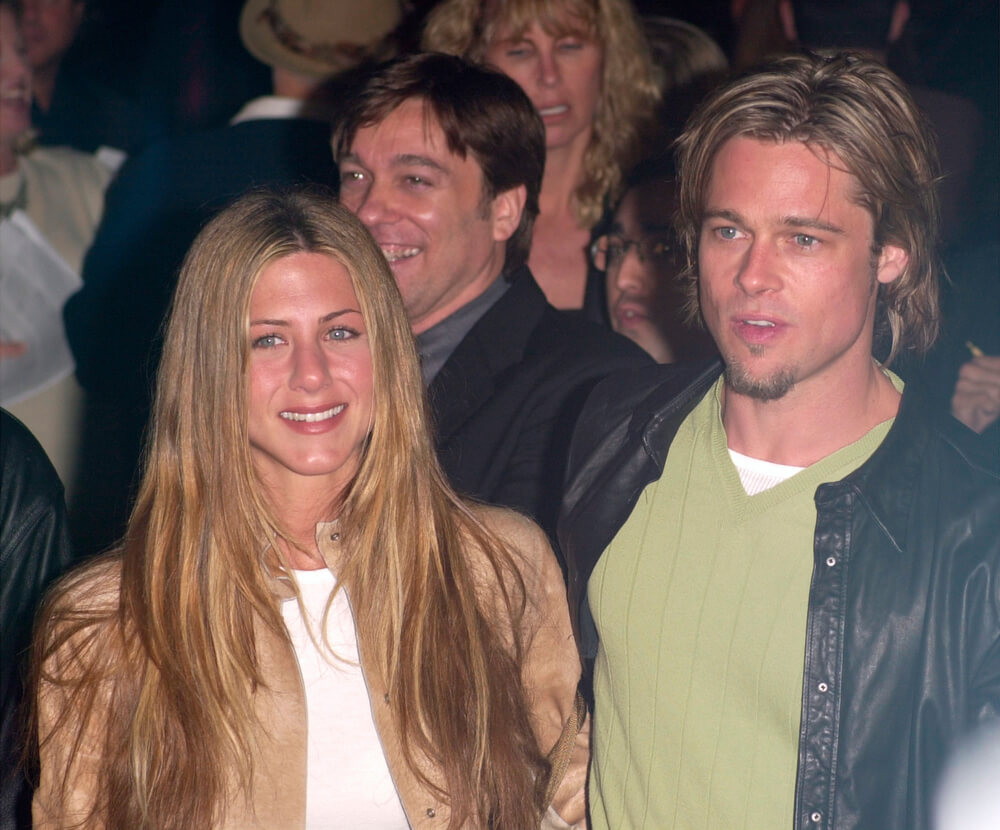 The famous movie Mr. and Mrs. Smith marks the amazing chemistry of Brangelina. However, Brad was married to Jennifer at that time. Most people don't know about it.
However, Brangelina took their romance to real-life making Jennifer look like a scorned woman to the media. So poor Aniston was coping with the media when Brad was enjoying his new marriage. Although Brangelina is over, there is no chance that Jennifer and Brad will get together again.
Jennifer Aniston had said that they didn't spend enough time together as a couple because they were both so busy with work. Jennifer Aniston and Brad Pitt are the only couples we still cheer for.
In 2005, Pitt cheated on Jen with Angelina Jolie, and that was the end of their romance. The Ad Astra actor was said to have cheated on Aniston with Angelina Jolie, which turned out to be true when he apologized to his ex-wife in an interview with an international outlet.
Pitt moved on and started a new life with Angelina Jolie. He had six children with her, and Aniston went on to marry Justin Theroux. In 2016, Pitt and Jolie said they were splitting up.
9. Offset And Cardi B: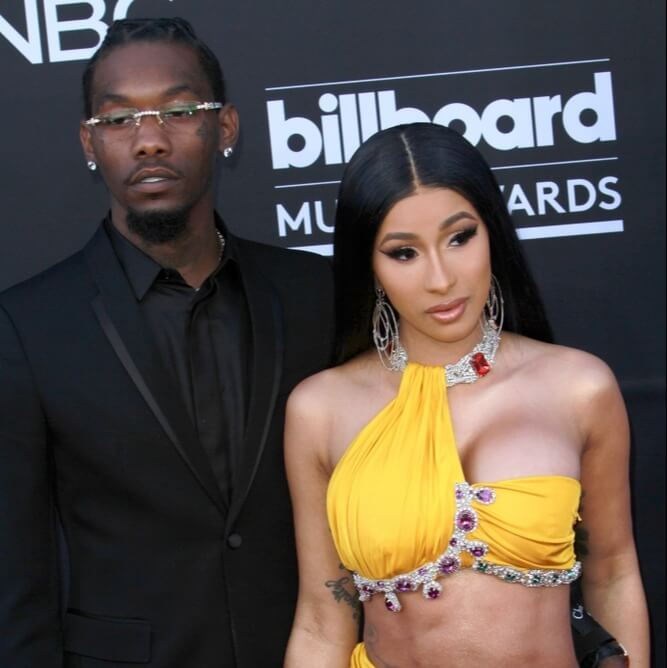 Cardi  B and her husband split up right after a year of marriage saying that the love between them has ended. But a woman exposed that Offset was cheating on Cardi B. However, Cardi B said Offset is not the only one to blame, she was not innocent either.
Moreover, she said she wants to get things working out for her daughter's sake. So they got close and got back together even after separation. 
But in December 2018, Cardi said she and Offset had broken up in an Instagram video that has since been deleted. She said that after trying to work things out, they "grew out of love."
Offset then asked his wife for forgiveness by writing a long public apology on Instagram and stopping her Rolling Loud show to try to win her back.
The fact that they were back together in January 2019 shows that it worked. The next month, they went to the Grammys together and walked the red carpet together.
10. David Lucado And Brittney Spears: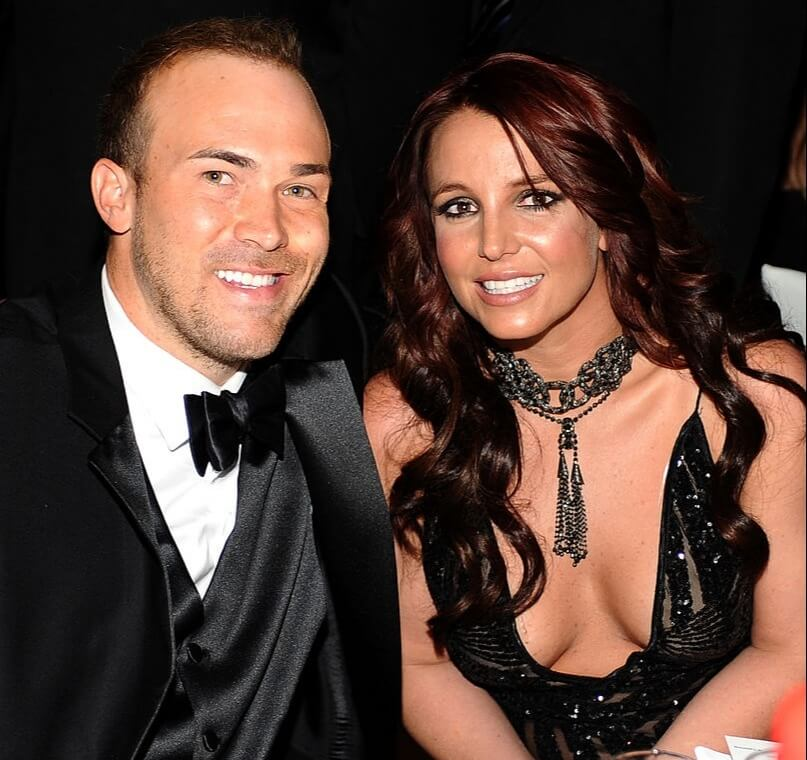 Brittney must have a lot of things to say thanks to his dad but showing her his boyfriend's reality tops the list. Britney's dad brought photos of her boyfriend making out with another woman in 2014. Seeing them Brittney broke up with him and tweeted Ah! Single Life.
She didn't just stop here. In one of her shows at LAs Vegas, she showed her infidelity by speaking up to the audience. She said the good part of your man cheating on you is you get a chance to go on another first date.
Colin Firth and Livia Guiggioli were a beloved Hollywood couple, but their problems started to arise when they talked about an alleged stalker. Well, it turns out, that Livia was having an affair with that man after they had been close for a few years.
Livia's affair started in 2015, and the stalking charges were filed in 2016. It seems strange that she would charge her lover with stalking charges, but this led to the end of Colin and Livia's 21-year marriage. They also had two children together, and it was difficult for them to explain the situation.