Our world is beautiful, unique, amazing, and breathtaking with its natural beauty. But we often forget that we live on such a beautiful planet. We don't care about and destroy nature around us. "Our World Is Beautiful" is the theme of the CEWE Photo Award 2021 that shows that our planet is full of heart taking places, people, cultures, landscapes, and many other things. Here are some collections of photos from over 170 countries submitted to win this photography contest competition.
#1 Animals – Winter Nap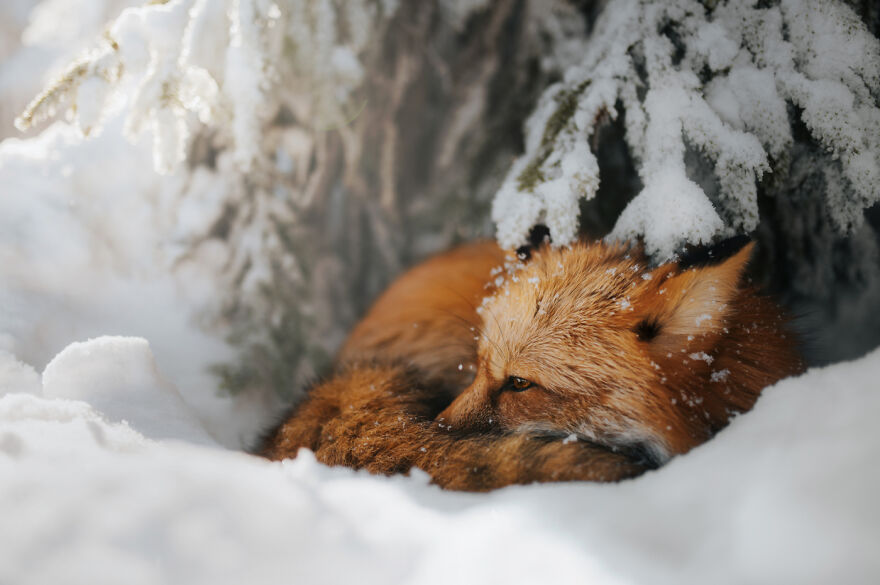 In the above picture, the wolf takes a winter nap in the snow. Snow is everywhere its cold but the photographer has captured the perfect moment which is heart melting.
#2 People – Entry by Josef Hinterleiter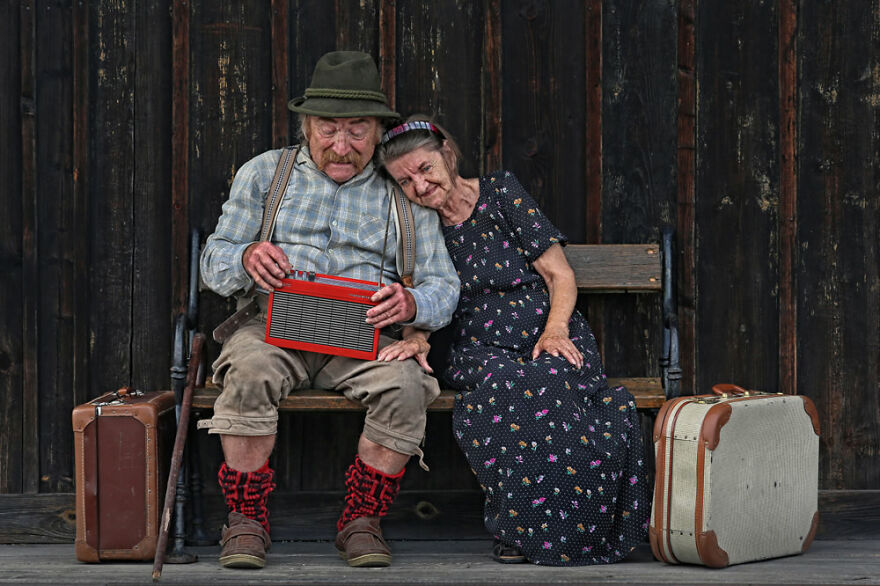 Awwwww! An old couple is sitting together and love is everywhere. It seems like they are traveling somewhere. Their smiles are just slaying everyone.
#3 Landscapes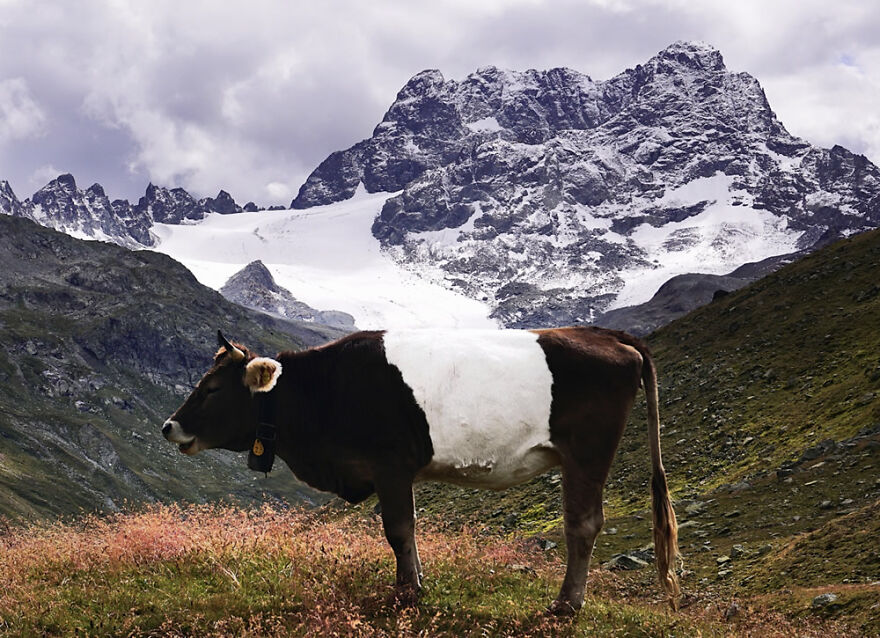 Wow! Nature is so beautiful. God has created every animal according to its habitat. A Cow is standing and photography is on the point. Snow lake is connected to the belly of the cow. A cow has beautiful colors white in the middle and brown from the sides. 
#4 People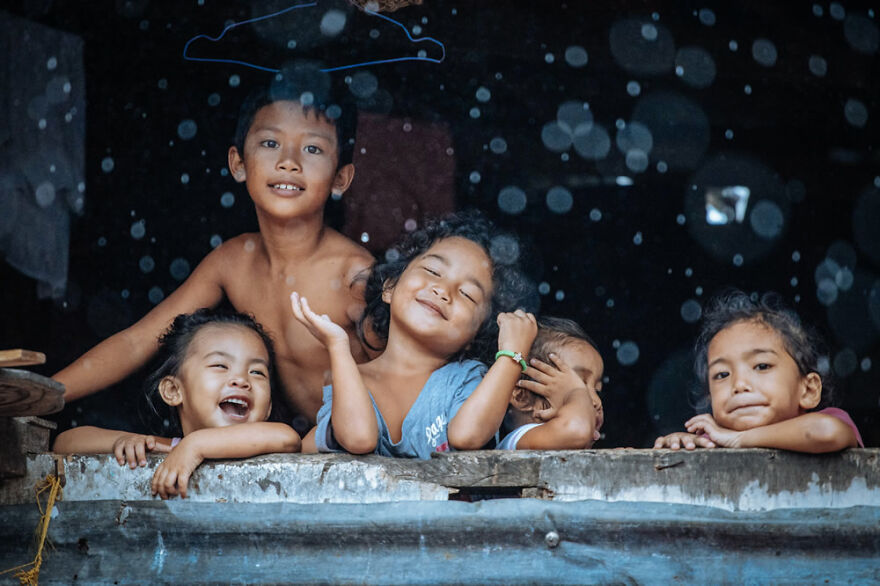 Kids are looking so happy and their bright smiling eyes and face reveal inner happiness. 
#5 Landscapes – Frozen Lighthouse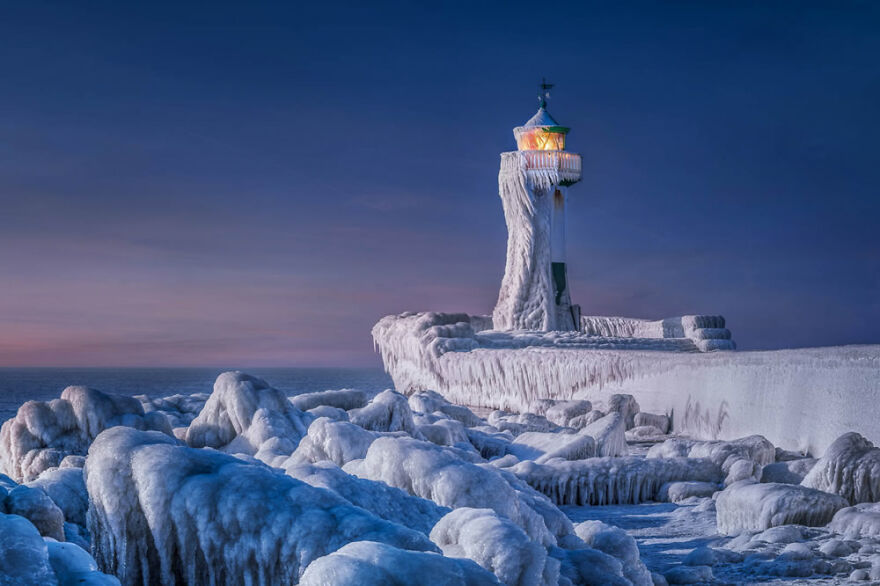 The beautiful landscape is looking like it is a scene from a Disney movie. Frozen white ice on lighthouse yellow light in white ice is looking just beautiful.
#6 Animals – Mother's Love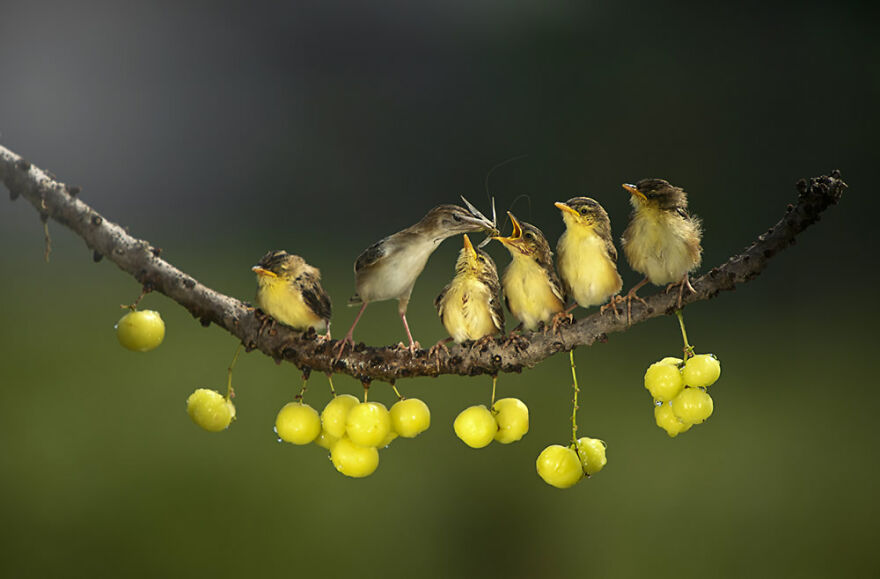 A family of sparrows is sitting on a branch of a tree. Mother is feeding her little ones. This motherhood has melted the hearts of viewers. 
#7 Animal Category
It's looking like elephants are emotional. They are hugging each other after a family war. These cute cuddles are spreading positivity and love.
#8 Animals Category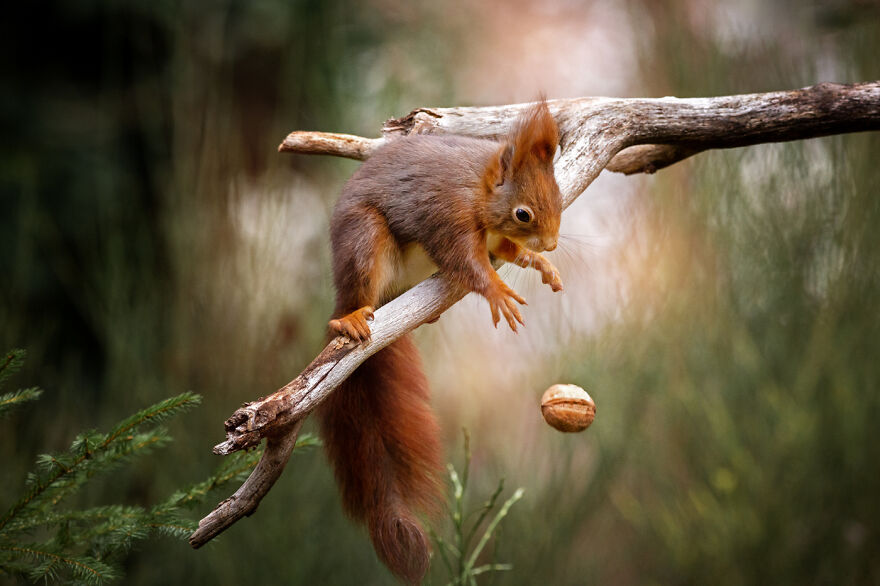 Awwww. She is losing wallnut. So poor little one. It shows the struggle with food and sadness after losing it. 
#9 Travel And Culture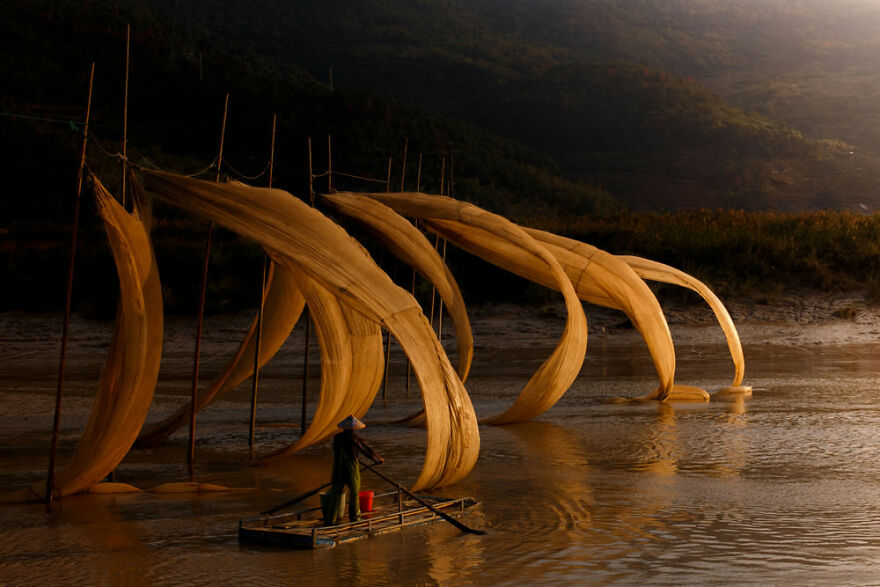 On the beach, the above picture is representing the culture and makes it an attractive traveling point.
#10 Animals Category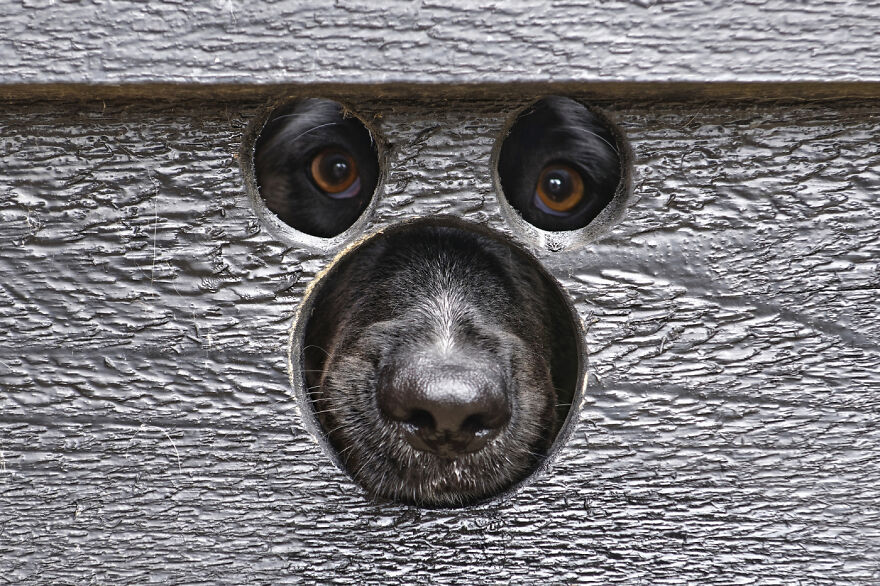 There are three holes in the wall and the bear is looking at them. Cuteness overloaded here.
#11 Birds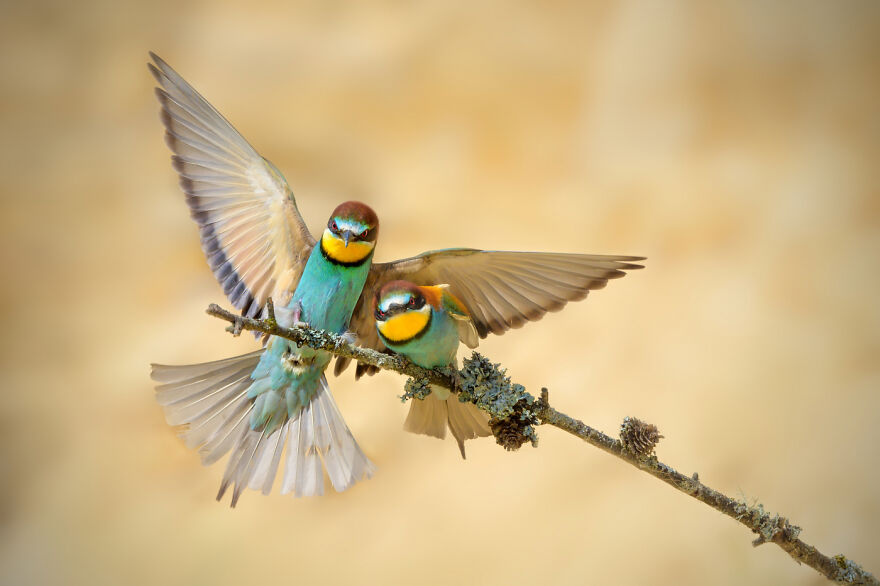 A romantic couple is sitting on a branch with flowers. The vibrant color of the birds is beautiful and it seems they are in love. Better to say they are love birds.
#12 Architecture And Technology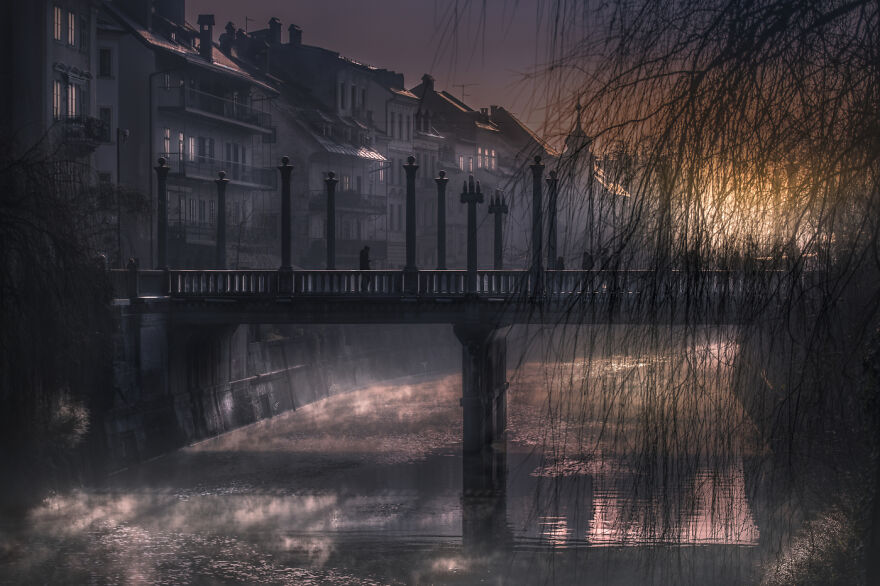 At night time the bridge is looking so freaking good. It looks like a handmade architecture piece.
#13 Nature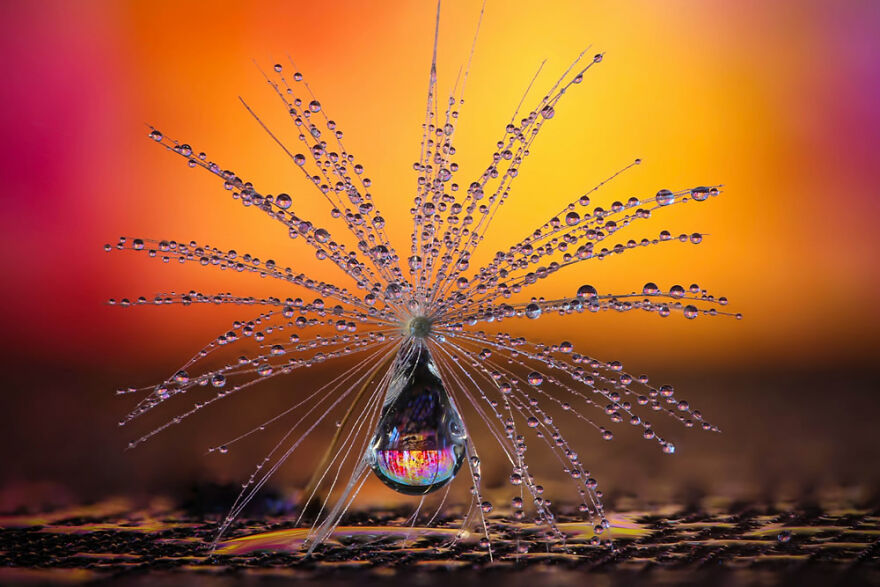 Beautiful colors are slaying and drops of water on the insect look like pearls. In background colors. 
#14 Nature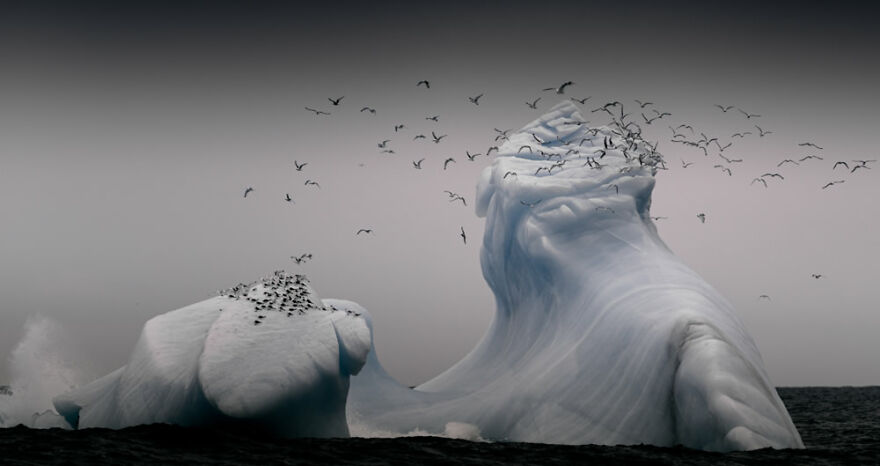 Frozen ice in water is describing the phenomena of nature. Groups of birds are sitting on it. The photographer is appreciable for capturing this masterpiece.
#15 Birds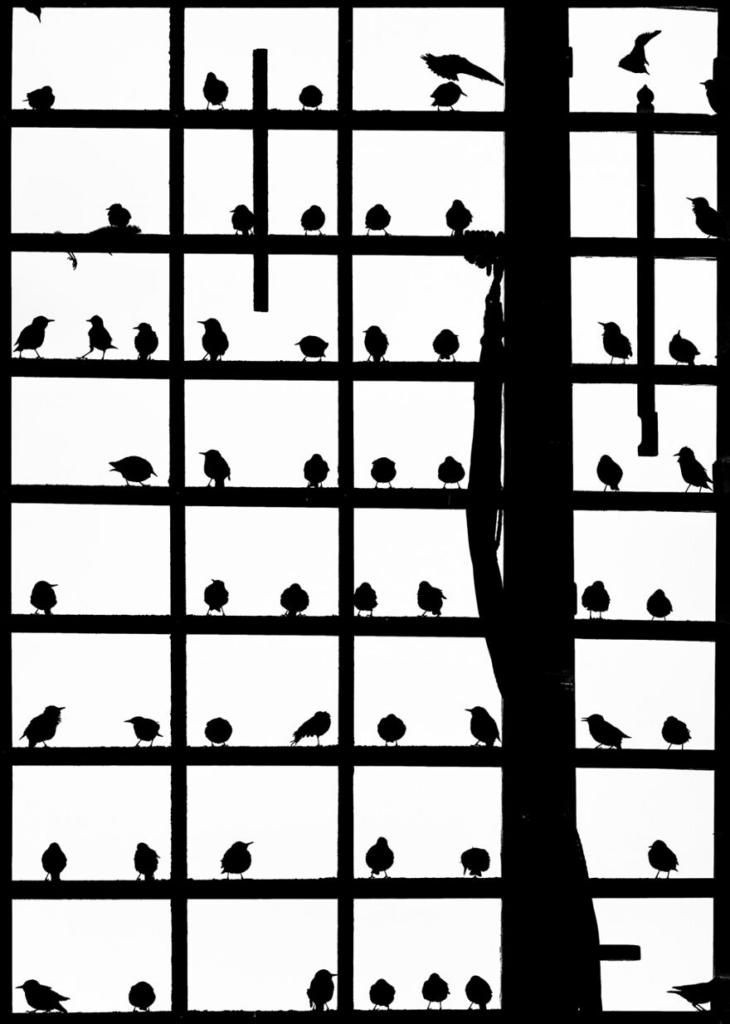 Birds are sitting in a beautiful pattern. Their black color is looking freaking good.
#16 Landscapes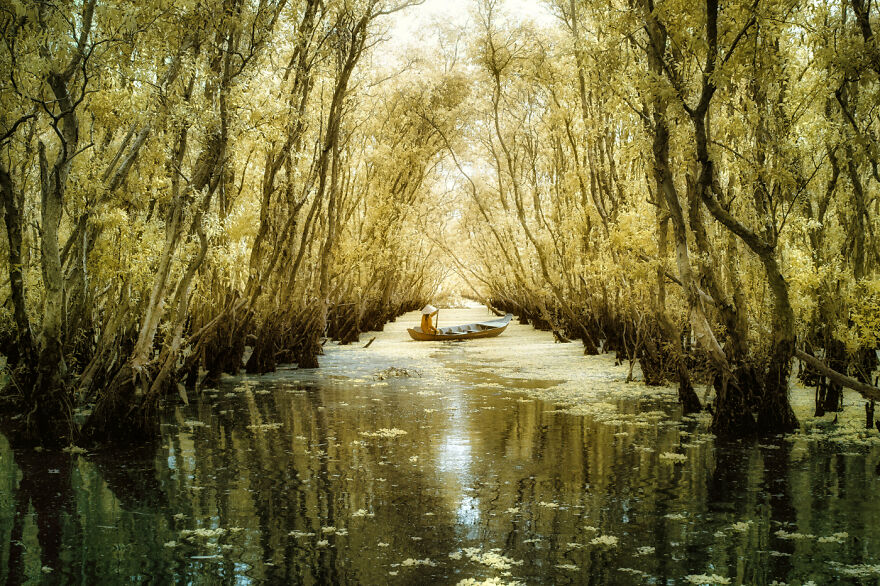 Canal between the rows of trees. The reflection of trees in the water is amazing. It seems on somewhere two rows will meet on point. 
#17 Hobby And Leisure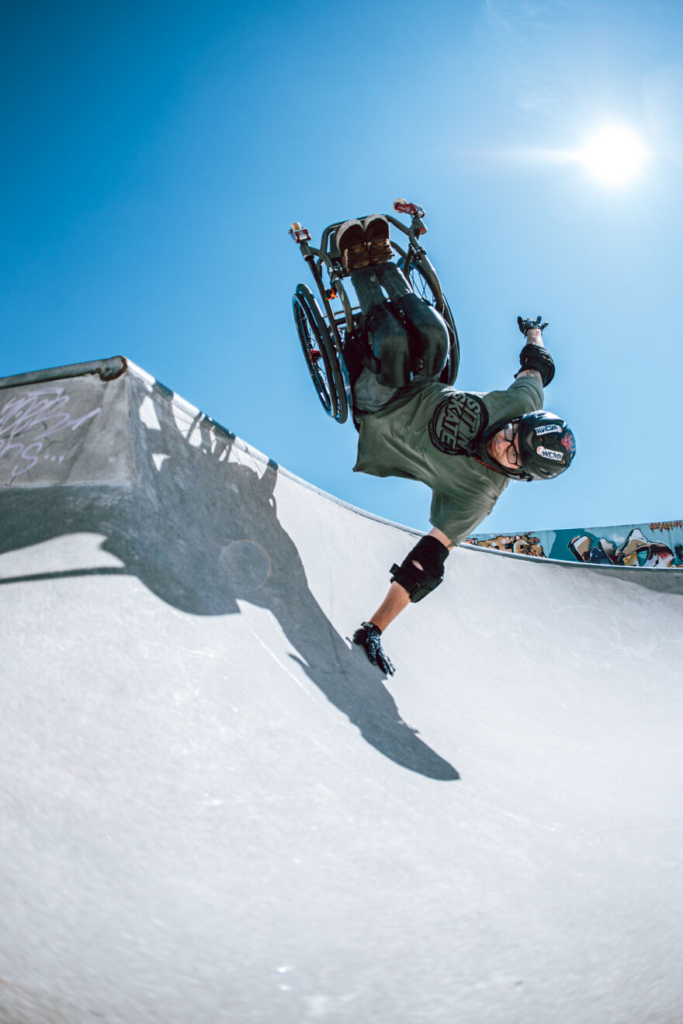 A disabled person in a wheelchair is having fun with his hobby. This picture is giving motivation to everyone. Nothing is impossible in this world. Make your hobby a passion.
#18 Sport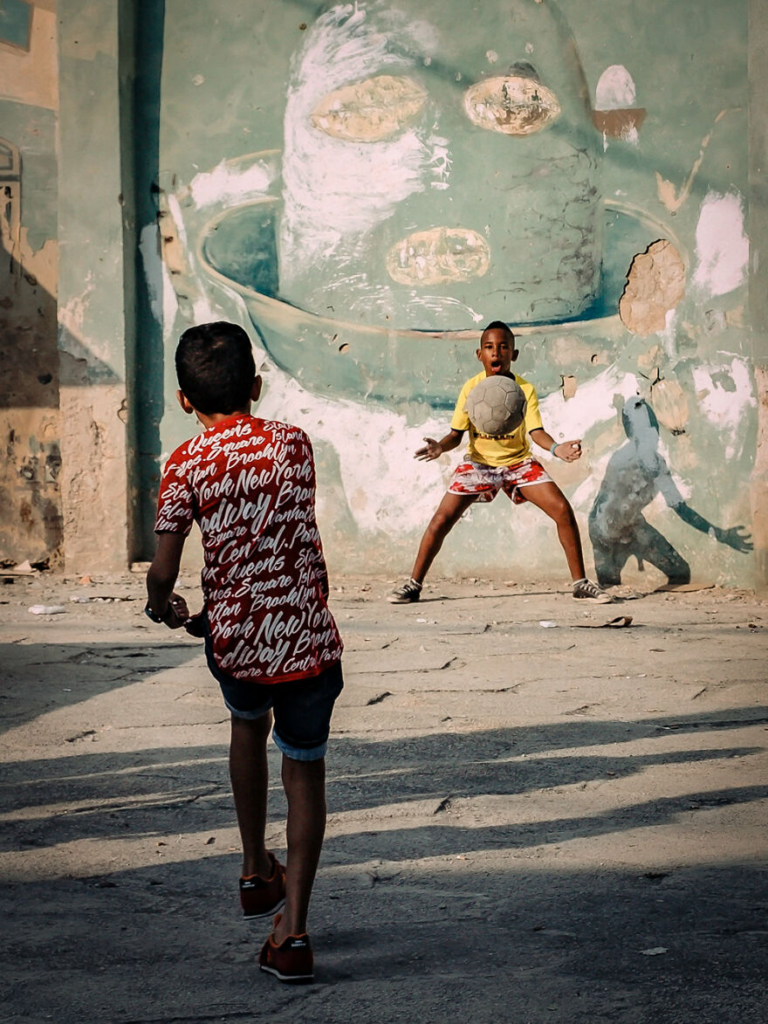 Players of the future are playing on the street. Football is a sensation of how passionate these boys are looking.
#19 Aerial Photos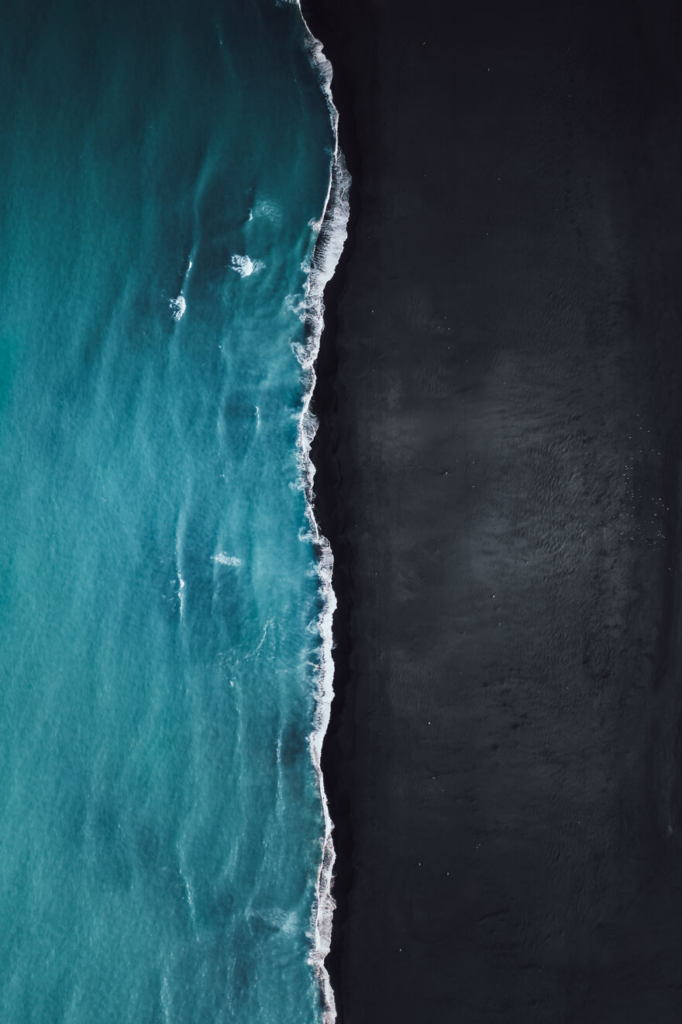 This amazing picture is taken from the air. The earth with layers of air atmosphere is beautiful. It is taken vertically from an aircraft.
#20 People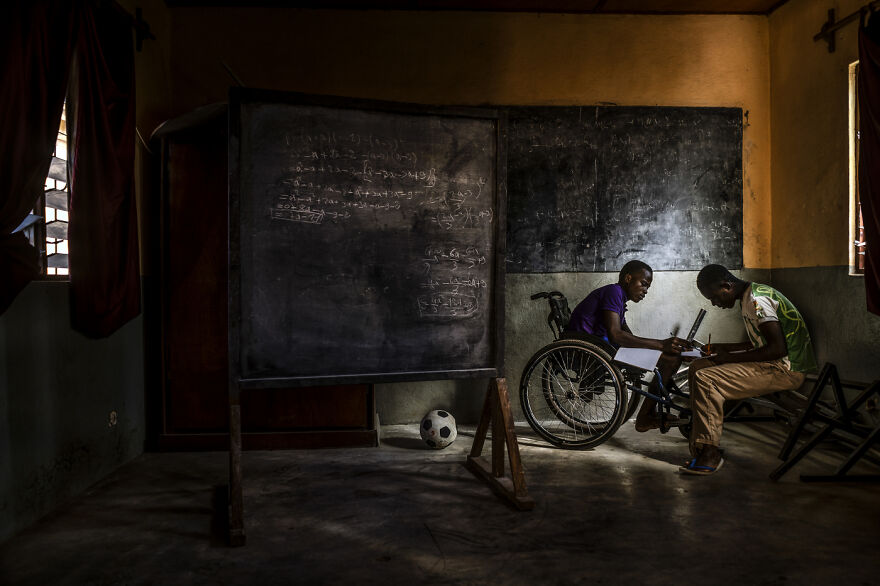 A disabled person is teaching another one. Describe the people with their concerns about the study.
#21 People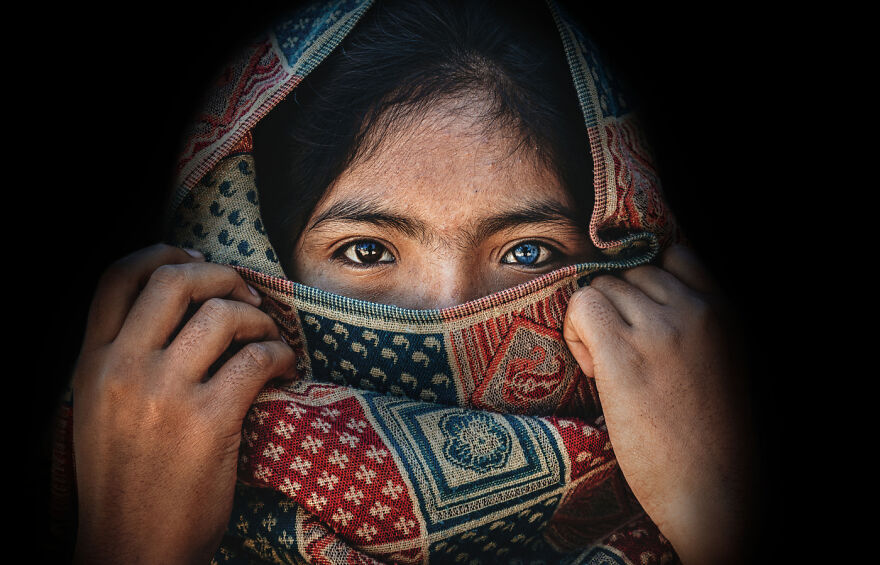 A beautiful picture of women. Who has one black eye and other one is blue. A wonderful creature of God.
#22 Hobby And Leisure – Color Pencil Refraction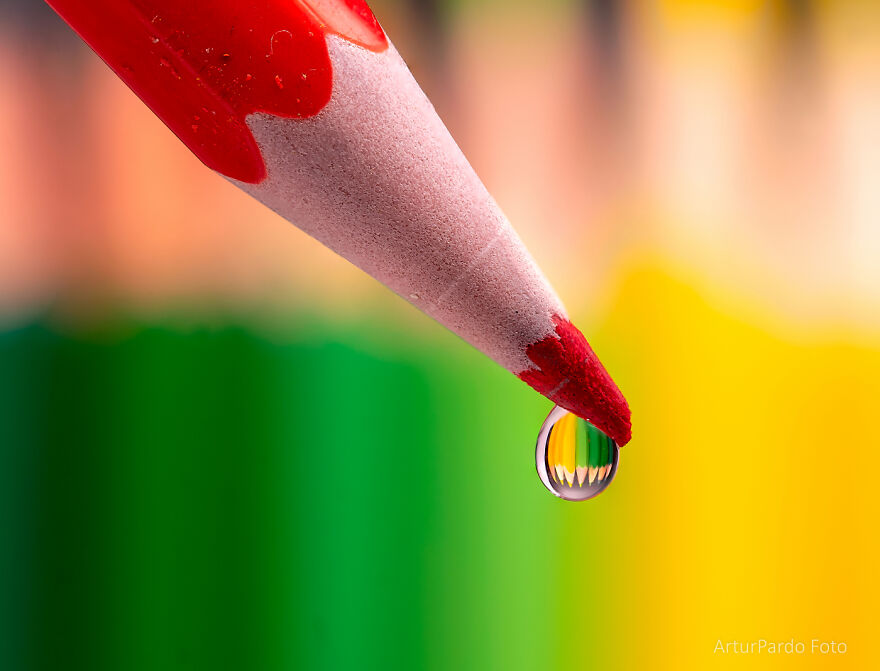 Wowww! Creativity is at its peak. Creativity is the result of practicing hobbies. The Colour pencil has a water drop on its nib, and this drop of water has a reflection of other pencil colors.
#23 Architecture And Technology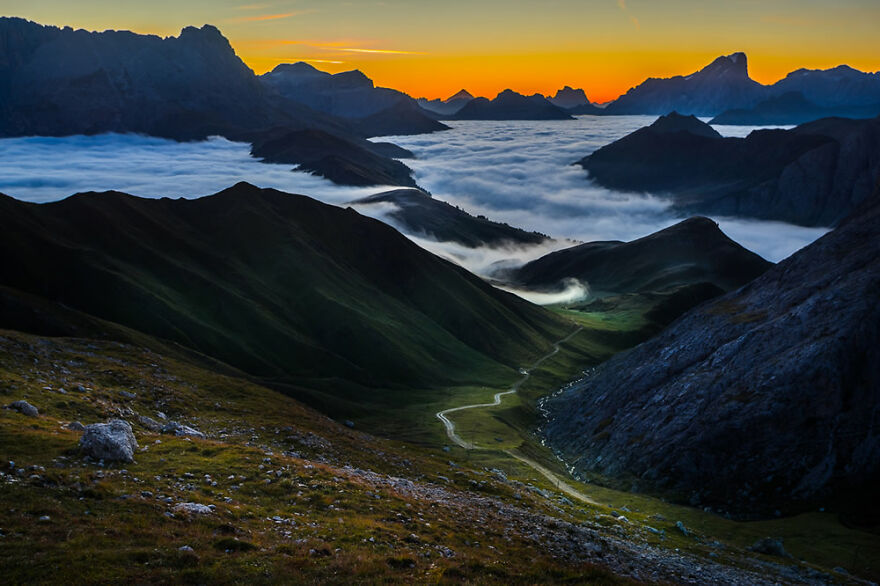 Architecture masterpieces is defining mountain beauty. Snow is covering mountains from everywhere.
#24 Architecture And Technology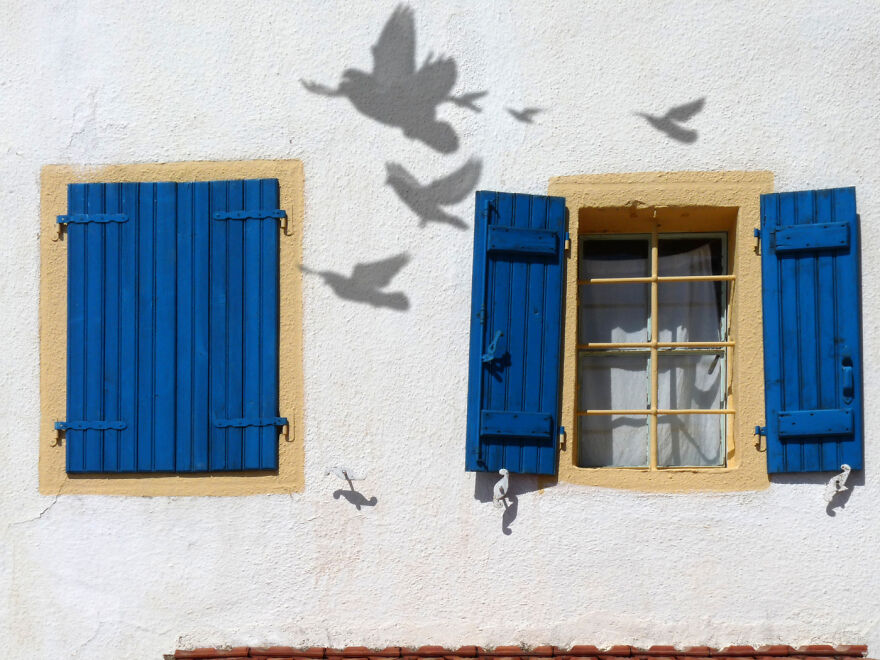 Blue windows and shadows on wall are looking like a handmade portraits.
#25 Aerial Photo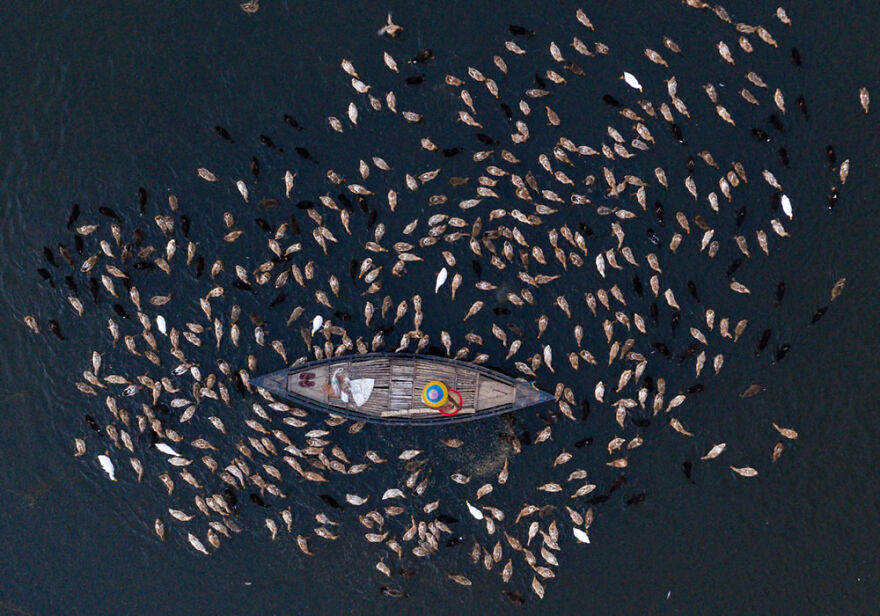 An aerial photo was taken from the aircraft. Boat in water and fishes around it looks like they are having a party with a girl.
#26 Nature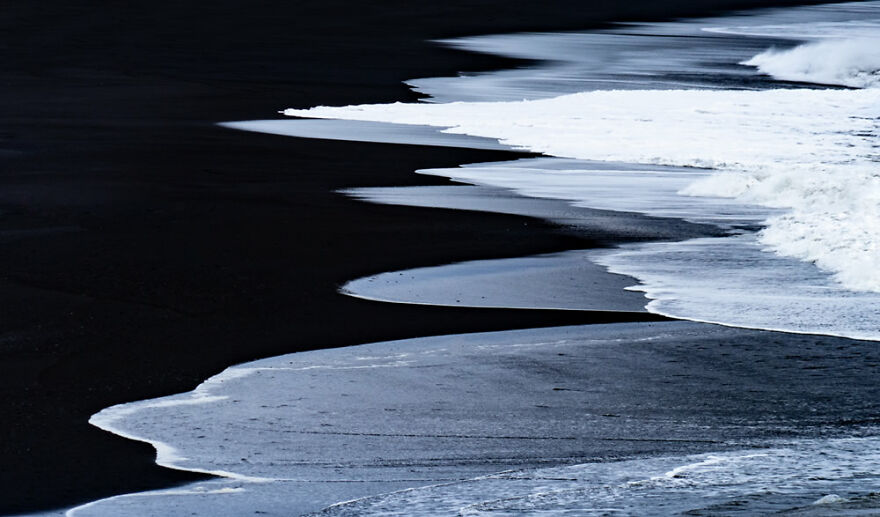 Water is flowing on beach sand. The sand is looking so dark and the water is looking white. Describing the phenomena of the beauty of nature.
#27 Aerial Photo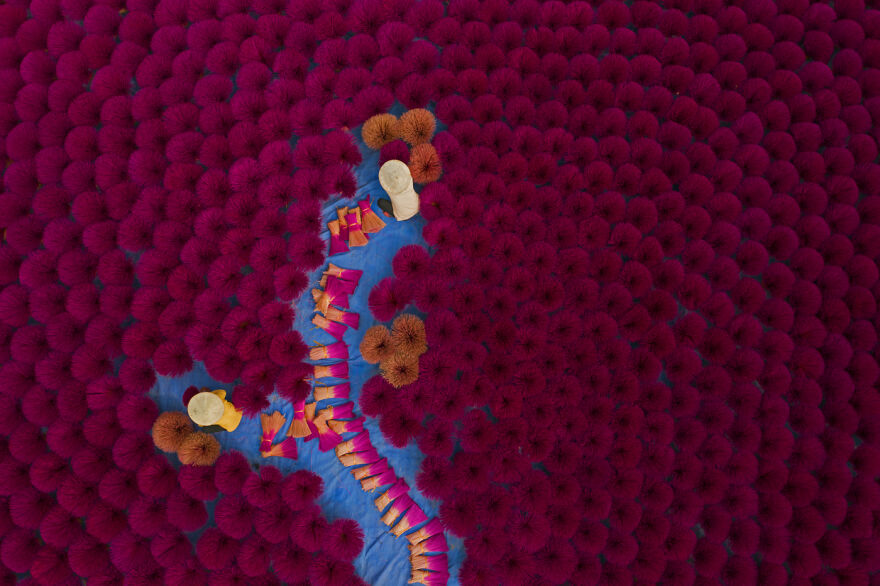 An aerial photo is representing the beautiful colors of nature on earth.
#28 Travel And Culture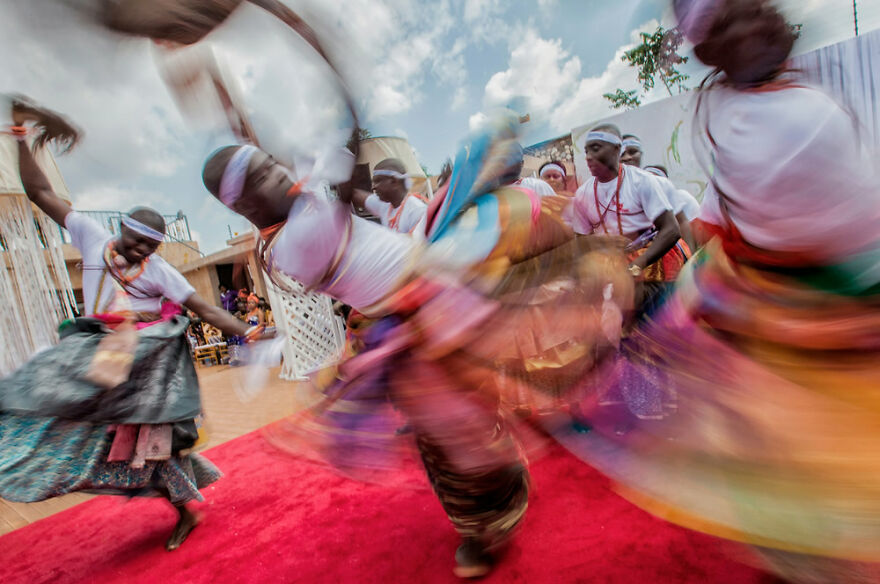 This photo is representing cultural dance. People travel for miles to see this type of cultural dance.
#29 Sport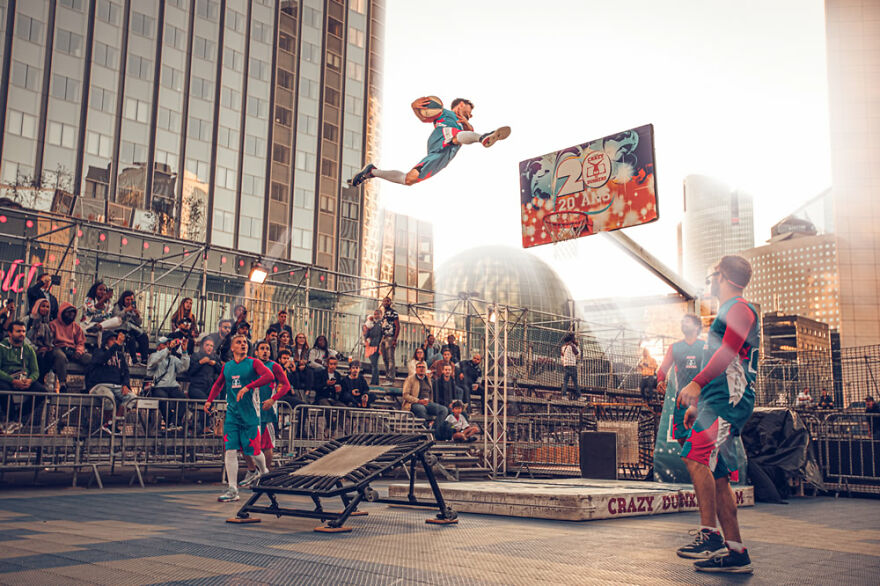 Players are playing basketball and the gathering is appreciating them. This amazing photo is supporting sports.
#30 People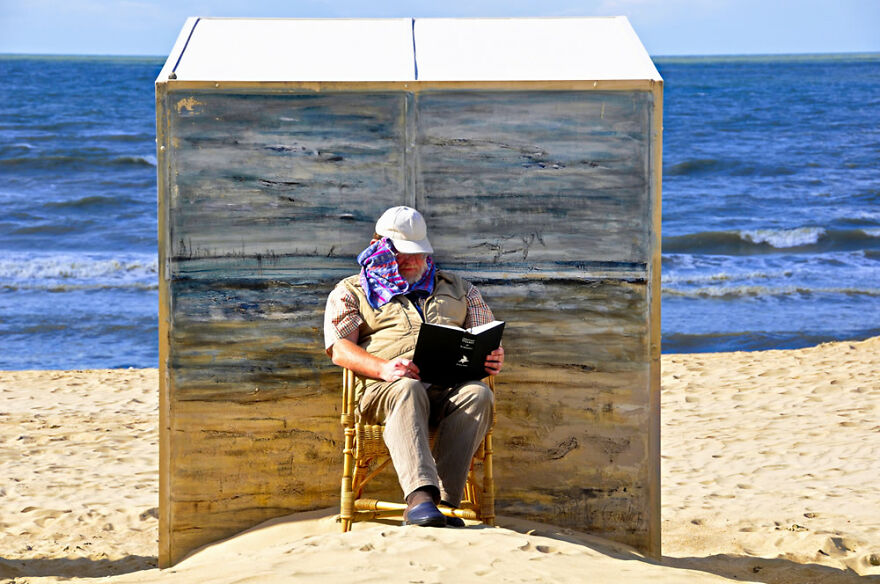 A person is reading a book on the beach.