Sara Sampaio makeup herself like a plastic surgery patient:
No doubt she did a great job with her makeup skills and getup like a plastic surgery patient in 2017 for a Halloween party.
Samuel L. Jackson Dons Cardinal Robes
It is still doubted that he actually dressed like cardinal Robes or before he attend some Catholic ceremonies because he did not justify his getup by his words at the 2017 Halloween party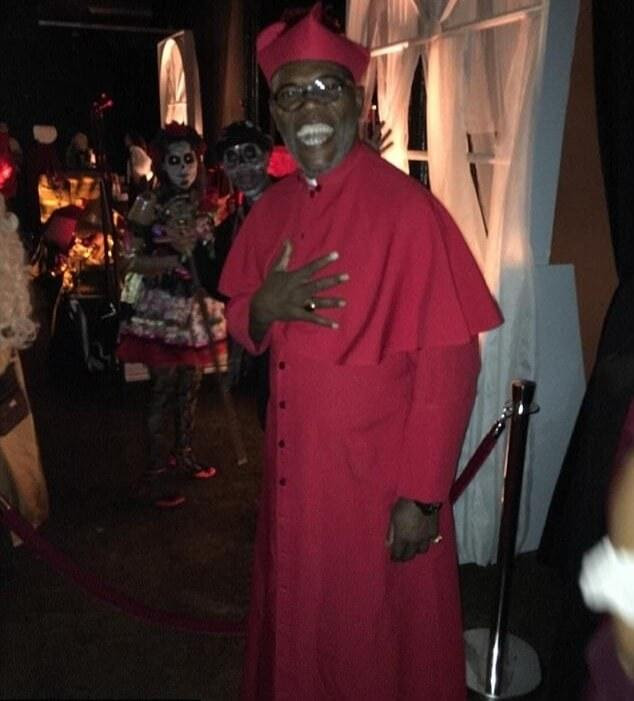 Jessica Alba Uses Her Pregnancy For Her Juno Costume:
It is very difficult to dress up during pregnancy for a Halloween party. Jessica did this job brilliantly. She dressed up like the Juno at the 2017 Halloween party.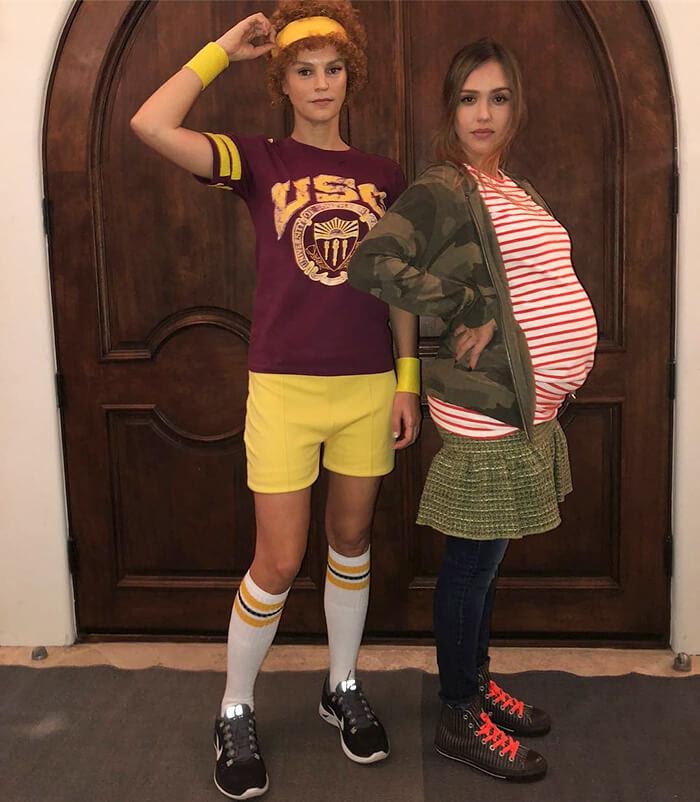 Josh Duhamel and the Fergie are Spook get dressed like dead Couple:
This couple gets divorced in 2017 but before it, this couple was famous for a Halloween party. In 2013 they entertain others as dead couples.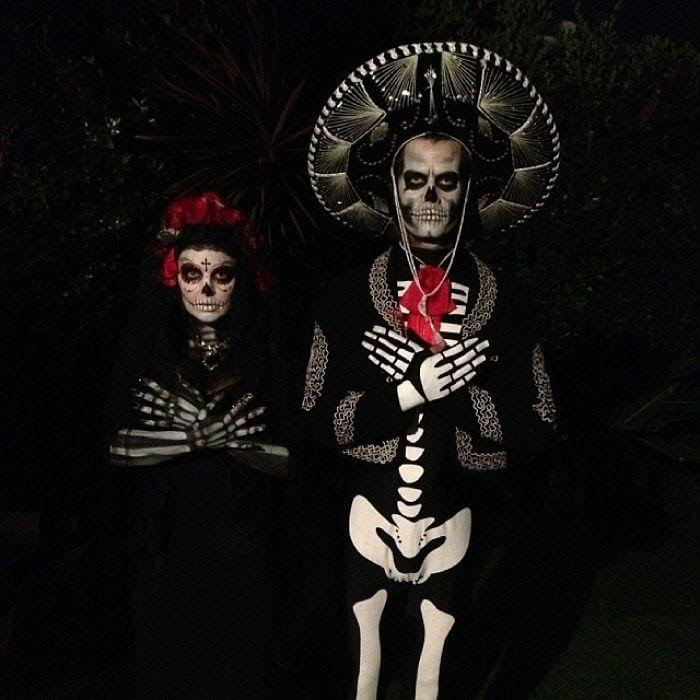 Katy Perry successfully played Hillary Clinton:
It was basically a promotion trick before the 2016 election. She greatly dressed like Hillary Clinton. People appreciate her very well.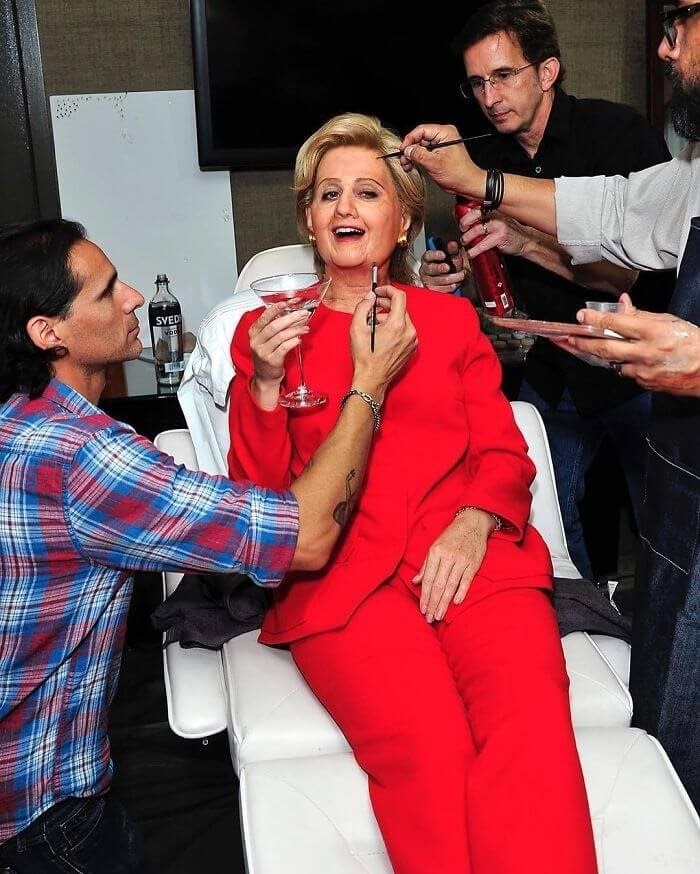 Zoe Kravtiz And Her Boyfriend As Marla And Tyler From Fight Club:
Zoe Kravitz and her boyfriend dressed like Marla and Tyler from fight Club. They carefully focus on the costume. They post their picture on Instagram as well.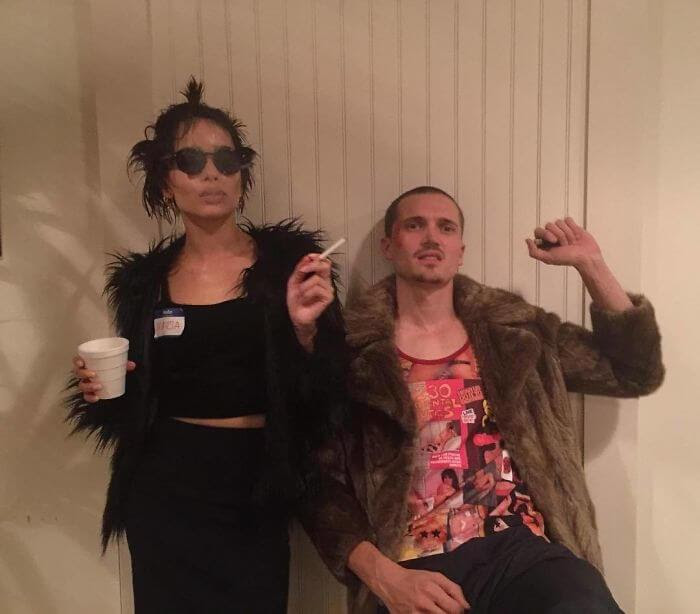 Ellie Goulding As Dolly Parton:
Her makeup, wig, shoes, and dress were perfectly designed. She rocked in Halloween party by her costume. She became the highlight of the party that night.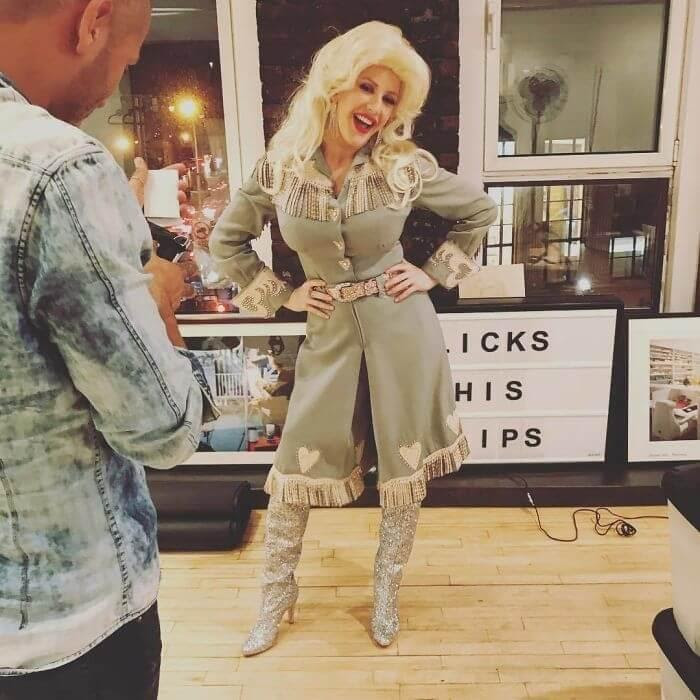 Channing Tatum became the cutest Pooh on Halloween:
He dressed like pooh but the missing honey pot make him look incomplete anyhow he was looking adorable. He did this for her daughter and hi inside kid.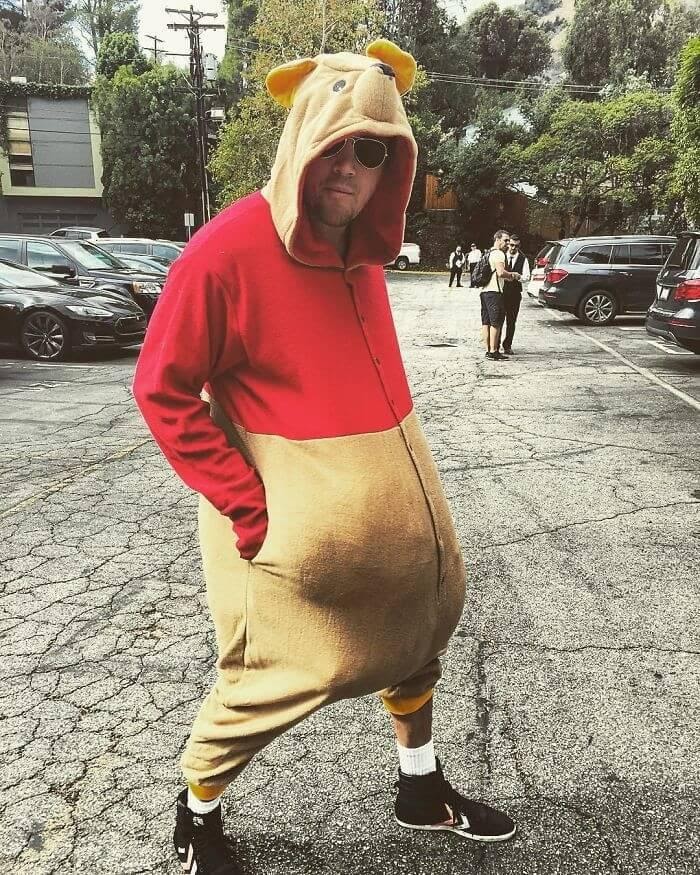 Demi Lovato Sizzles as Selena Quintanilla:
She was looking like Selena's long-lost sister. Her costume was perfect and she dressed and makeup herself exactly like the singer Selena. Kim Kardashian did the same at the Halloween party and she was also a rock.
Kyle MacLachlan Costume as healthy Kale Salad:
This was a unique and different idea at that Halloween party. People were a wonder to see him. After that, this idea repeats at many Halloween parties. But that time it was unique. On his, Instagram handles Kyle renames himself Kale.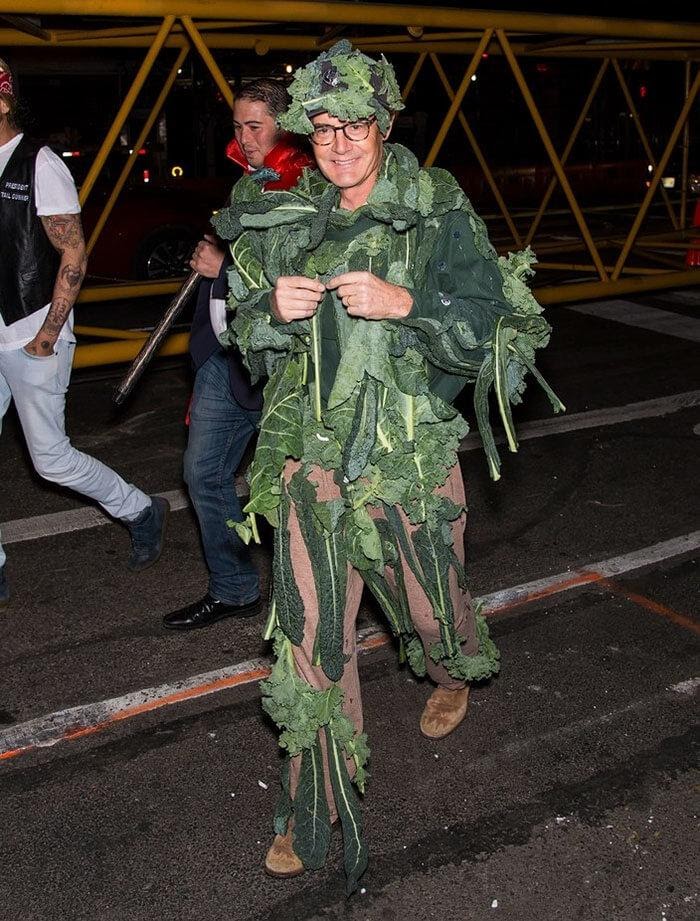 Emily Ratajkowski dressed as Marge Simpson:
Marge Simpson most famous cartoon character and Emily chooses to costume herself like her.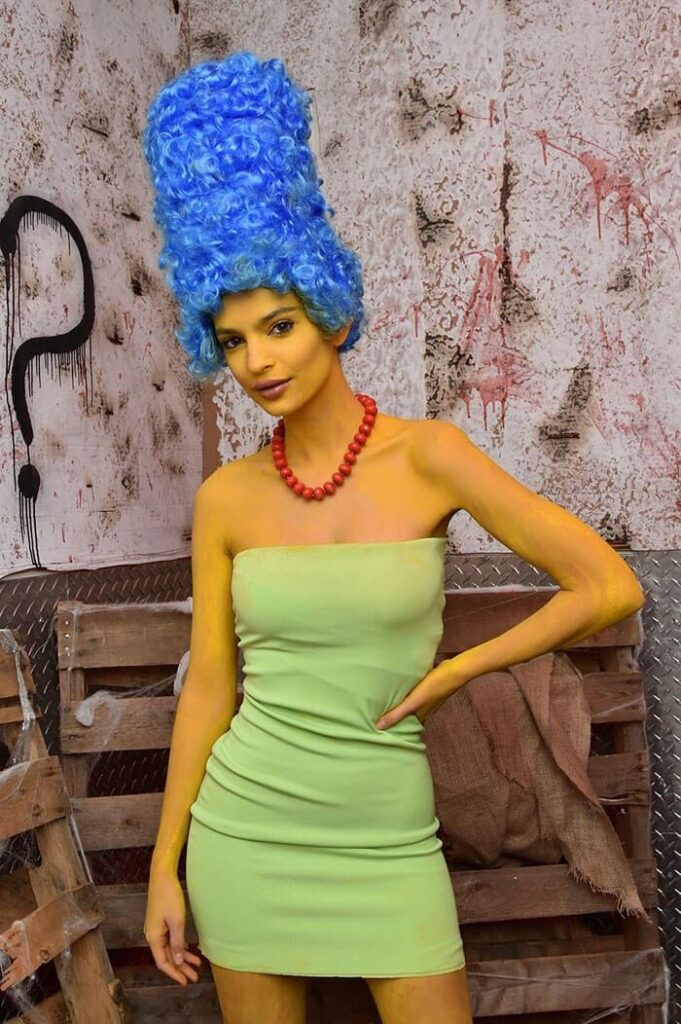 Colton Haynes Is Unrecognizable As Fiona And Miss Piggy
Her costume like teen wolf and piggy become very famous. His friend dressed as a frog. They both always participate Very actively in Halloween parties.
Margot Robbie and Sophia Kerr As The Twins From The Shining:
Margot Robbie and Sophia Kerr costume their self like the Twins from the Shining. Both wore dresses with stains of blood and dark circles very prominent. Their makeup, dressing, and hair were perfect. 
Nina Dobrev And A Friend Win An Oscar As Leonardo DiCaprio And The Horse From The Revenant
Nina Dobrev And A Friend Win An Oscar As Leonardo DiCaprio And The Horse From The Revenant . they dressed perfectly. Their costume was a hot topic for the year.
Maria Sharapova as Pippi Longstocking Costume:
Maria Sharapova is a famous tennis player. She dressed as Pippi . she wore an oversize dress and wig for the perfect look or children's character. She get up this character because it was her favorite book of childhood.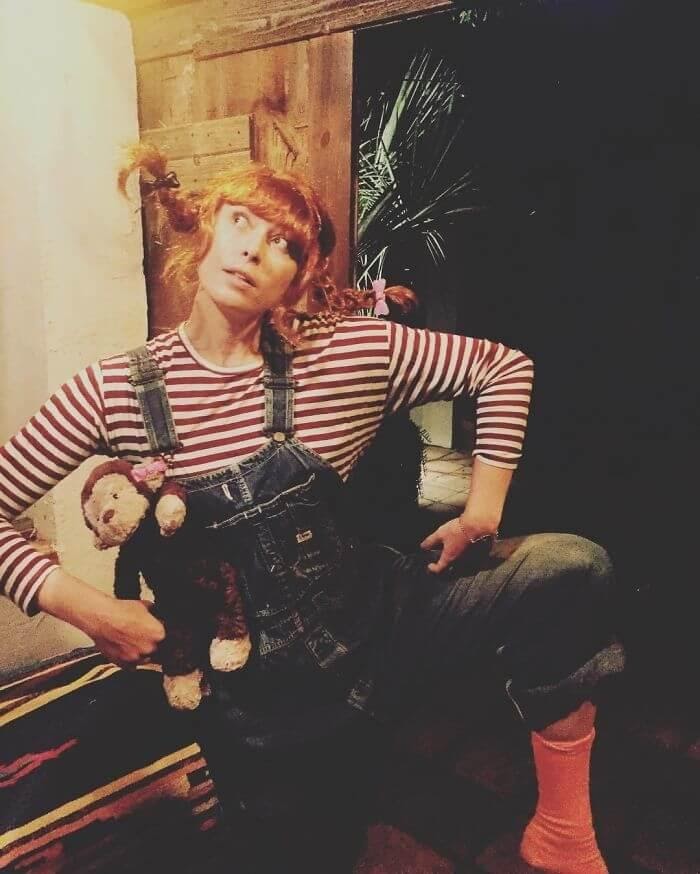 Ashley Madekwe Perfectly getup like Mia Wallace From Pulp Fiction:
Ashley Madekwe perfectly makes up and dresses up herself like pulp fiction. The bloody nose just makes her look perfect. She also stuck a niddle in her upper body like the character. Overall it was awesome recreation.
Heidi Klum Looks Into The Future As An Old Woman:
Heidi Klum proved herself the queen of Halloween. She had the guts to get herself for the future old woman. She looks at herself as a 100 years old lady awesomely.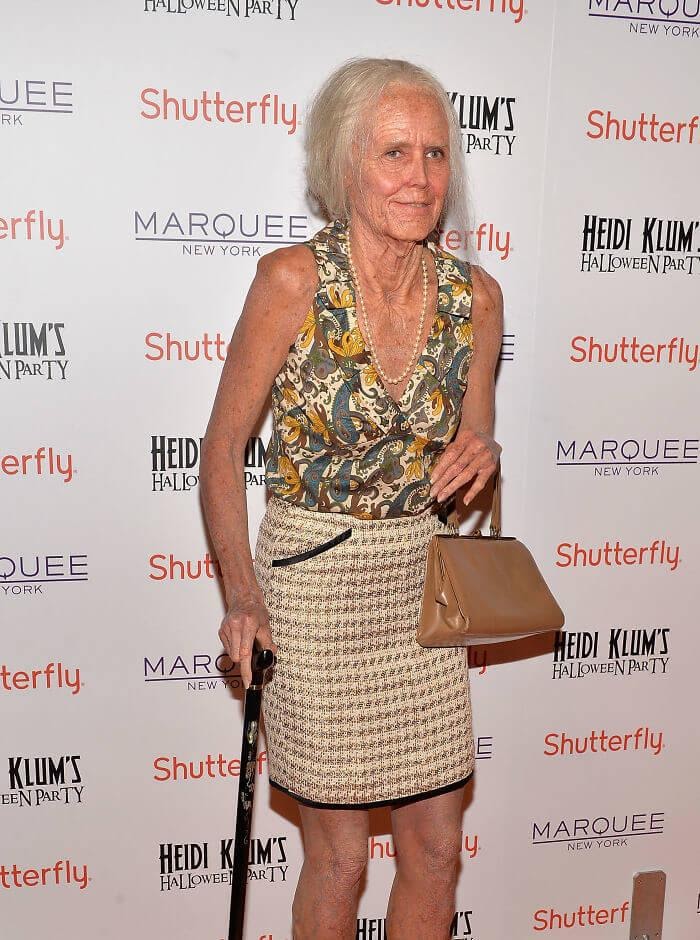 Rita Ora Plays The Villain As Poison Ivy:
Rita Ora dressed like poison. She was looking stunning in her looks. She was in a green plant dress and her makeup was nicely done.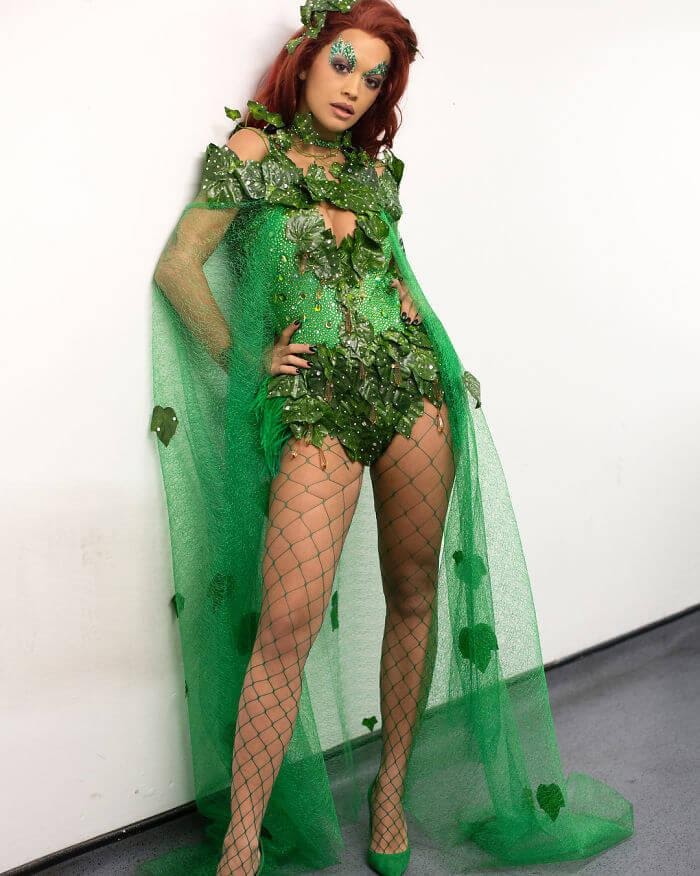 Emily Osment costume like Link From Zelda:
She must be fond of video games that's why she dresses like a link. At Halloween party, she must rock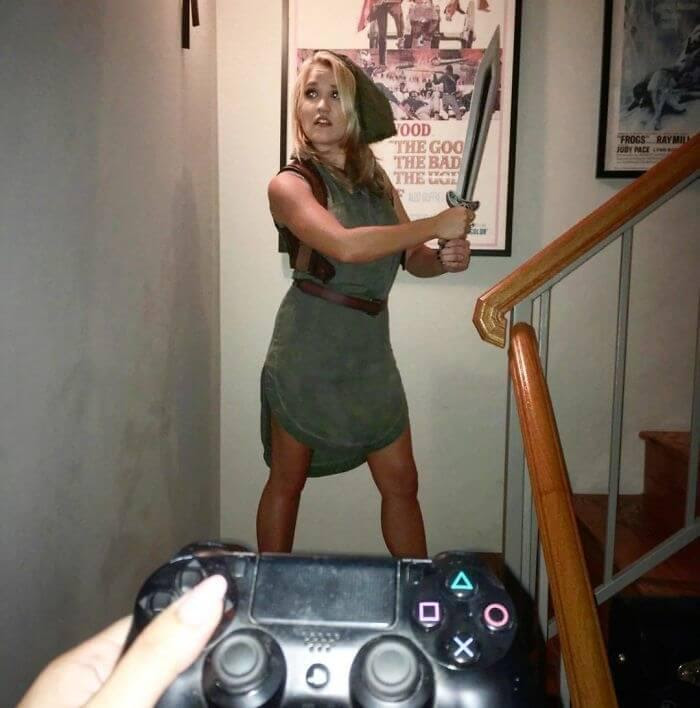 Kourtney And Kim Kardashian Are Iconic As Michael Jackson And Madonna:
They both did an excellent job to recreate Michael Jackson and the Madonna. They are siblings and every year at Halloween parties dress awesomely.
Terry Crews Uses His Muscles To Be Popeye:
The crew is the most famous actor. He costumes himself like the famous cartoon character Popeye. He was looking perfect in his look.