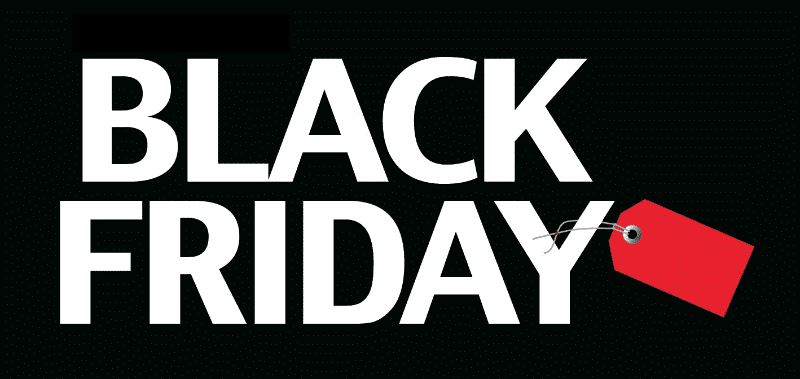 Are you wondering what is the history behind this incredible day of Black Friday where people avail the biggest sales and deals and how it all started? And how it got this name?
Well, you're not the only one who's wondering so here's everything you need to know- Also check out the biggest sales and deals of this year's Black Friday sale 2020!
Every year this famous sales weekend starts, following Thanksgiving Day, and this year it was on 27th November 2020 by the looks of it, a significant amount of shopaholics headed to high street stores, online brands, and drugstores in an attempt to find the best deals there.
Amazon, Walmart, Apple, Currys PC World, and many others have launched a series of amazing deals which are expected to continue until Monday.  
Even if this is a big phenomenon, tons of people are still unaware of its history and are completely clueless about how its name came about.
What is Black Friday?
The term 'Black Friday' was not very commonly used until more recent years, during which the world market has grown and the retailers have adopted this term and have dated it to market their own holiday season sales. 
This term back then was actually associated with financial calamities, not really with sales shopping. Many stores around the world offer incredibly promoted sales on this yearly event of Black Friday and some even open early like at midnight or even during Thanksgiving.
People have been observing this Christmas Shopping season day since back in 1952. 
Even though it is not an official holiday, it is referred to as 'The Day after Thanksgiving' in California and some other states as well.
The History Behind Black Friday: 
Two of the Wall Street Financiers Jay Gould and Jim Fisk bought a huge amount of US gold, hoping for an overall price soar and in return, being able to sell it for a significant amount of profits.
But on 24th September 1869 (Friday), the US gold market got crushed and in turn, Fisk and Gould's actions left Wall Street completely bankrupt. 
When the shops in the United States recorded the accounting details, they came to know that the profits were in black whereas the losses were in the red.
It was noted that the shops were at a loss for most of that year and then, later on, the day after Thanksgiving, 'went back into the black' as the shoppers bought a lot of items from them at discounted rates. 
How did Black Friday get its name?
You would be surprised to know the fact that the Police Officers in Philadelphia were actually the ones that coined the name 'Black Friday' back in 1950. A large number of the crowd including tourists and shoppers used to come to the city the day after Thanksgiving for the famous Army-Navy football game, traffic jams, and for shoplifting opportunities.
Due to all this chaos, the police officers of the city of Philadelphia weren't able to get a day off for the Holiday and had to work even more shifts in order to control the carnage.
They started using the term 'Black Friday' to refer to this day. 
The name began to spread in different parts of the city but some wanted to change the name due to the negative connotation it gave and unsuccessfully tried to change its name to 'Big Friday'.
Later on, this name was seen in papers, advertisements and was also published in the American Philatelist magazine in 1966. 
Today, Black Friday is considered to be one of the USA's biggest shopping events of the entire year, when a huge number of shops, brands, and online business companies cut their prices on a wide range of products, in order to increase the profit margins and to officially kick off the Holiday festive season of Christmas.
Black Friday around the world:
Millions of Americans, British and other nations of the world hit the shops and search the online websites on this day each year to look for the best deals possible; the retailers often continue the event of this sale throughout the weekend, concluding it with the online-only offers on Cyber- Monday.
Along with the UK and the USA, the biggest sales event of Black Friday has emerged in other countries around the world including India, France, Norway, Brazil, Romania, Dubai, Germany, etc.
In Mexico, they celebrate this day with their own version of Black Friday "El Buen Fin" which means "the good end" whereas, in the UAE, the shops cut their prices really low on what they call "White Friday". Some also call it "Blessed Friday". 
Black Friday has become a very significant part of the year for retailers of both outlet owners and online branding companies as they hope that offering discounts to customers will help them boost their profits. However, in recent years, many consumers are leaning towards online retail sites to avoid chaos and rush into the shops. 
Some online retailers and markets have now started their sales from the beginning of November, continuing across the official Black Friday Sale weekend and concluding on Cyber- Monday.
What is Cyber Monday? 
The concept of Cyber- Monday has not been around as long as the term Black Friday but the development in the field of technology and the increase of the online shopping trend has led the retailers to create Cyber Monday.
This day marks the continuation of the Black Friday Sales and its conclusion with only internet deals and discounts on the websites. 
According to Adobe Analytics, it was reported that more purchases through online means have been made on Cyber- Monday in the last year than on Black Friday altogether itself, with the customers spending $9.4 billion. 
Black Friday 2020:
Keep your cards and cash-ready shoppers because the BLACK FRIDAY 2020 SALES are on the go! And if you have been saving for months to buy your favorite items in these sales then here is the perfect chance. It is the time to purchase and avail of some of the biggest deals of the decade right now. 
The event of Black Friday officially started yesterday, and this year, the retailers caved their way to the top with the greatest discounts for their customers. And the best part about this sale is that it is held in almost every type of store, from high-end makeup stores and brands to appliances to smartphone stores. 
In true Black Friday sale tradition, there are discounted prices and deals on about everything you need to buy or could be saving up for -including washing machines, headphones, mobile phones, laptops, clothes, shoes, and all the Christmas goodies and gifts that you might want to treat your family, friends and even yourself with this year.
But unlike the previous years, this year's Black Friday Sales 2020 were entirely online- due to the second lockdown for the fatal Covid-19 virus pandemic.
All the 'non-essential' markets are announced to be remaining closed for the rest of the month. So, the trend of cyber shopping in 2020 is likely to continue and is quite strong as compared to the last year's Black Friday Sale. 
Where to find the Best Black Friday Sale Deals:
Following is our guide for you to find the best Black Friday 2020 Deals:
Amazon's Black Friday extravaganza has been so successful that due to the heavy promotions, discounted rates, and deals of its own-brand products, it single-handedly pushed CEO Jeff Bezos' net worth to approximately $100 million in 2017. 
Apple is not likely to provide discounts on its famous high-end products at this Black Friday sales event, however, you don't need to worry because there are a couple of mobile network providers and distributors that offer sim-free iPhone and iPad deals this weekend, in addition to the heavily reduced monthly plans. 
TVs have been a Black Friday sales staple for a long time now and as their back-end technology gets more n more advanced over the years, OLED screens and last-gen models are considered to be much more affordable during this shopping weekend.
PS4 and Xbox One 'bundles' that will include a console and a few games at discounted rates are available for sale everywhere where game consoles are being sold. However, the PS5 is less likely to drop down to discounted prices and to knock a little bit off its RRP.
Clothing Retailers traditionally offer tons of discounts on individual articles and prefer store and site-wide discounts (which is often around 10 percent for designers and 20 percent for high-street brands. You will also be able to find incredible deals on accessories and other gadgets which are perfect for people of all ages.
eBay, each year, hosts a grand range of exclusive Black Friday and Cyber- Monday deals and in recent years, they have been extremely generous with the home appliances section discounts.
Best Black Friday Sale 2020 deals:
1. Fitbit Charge 4: $100
Save: $50
This is considered to be one of the greatest all-around fitness trackers of 2020 for its slim design, fashionable straps, solid sets of features including a GPS and a sleep tracker, and above all, for its low price. 
The small design of this watch makes it super comfortable to wear 24/7 and the battery life of this model claims to last for almost four days, or even seven (if you turn the GPS off).
If you are someone who wants to buy a fitness watch at a good bargain but doesn't already have one, then this is perfect for you. 
2. Amazon Echo Show 8: $65
Save: $65
This piece is simply a larger version of the previous model Echo Show 5 however this size makes it a suitable candidate for the kitchen and other places where you prefer a bigger display. This matches the lowest price for this model on record and is considered perfect for video calls and office purposes.
3. AOC 24-inch desktop monitor: $90
Save: $110
You can expand your desktop workspace with this stunning super slim 1080p monitor that features the latest VGA and HDMI inputs and also comes with a three-year warranty for your reassurance.
If this model gets sold out then you can also go for an HP V24i for $90 which is quite similar to this one but only comes with a 1-year warranty. 
4. Apple Airpods: $110
Save: $40
Stores including Walmart, Amazon, and Costco, etc. had the Apple AirPods at $99 earlier this month which was recorded to be the lowest price yet- but for the moment that discount deal is gone. Now, you can buy them on Amazon for $110. 
5. AeroGarden Harvest Elite Slim: $100
Save: $50
In winter, we miss our gardens and especially the green herbs and vegetables that we grow there. But LED-Powered indoor gardens are to the rescue now! You will find tons of these in the markets nowadays but they are usually quite expensive.
However, this one supports up to six seed pods and also comes with a starter heirloom salad kit at a reasonable price, which is surprisingly a very good deal. 
6. TCL 55- inch Android TV: $230
Save: $120
This discount is a solid one for those who are looking for an Android TV at a good price range. TCL is best- known for its Roku TVs and for this rate; you can also opt for the Roku Streaming Stick Plus.
7. Insignia 6- quart pressure cooker: $30
Save: $30
A pressure cooker is a versatile tool that you can add to your kitchen for yummy, tasty, and professional cooking at a price that is super affordable.
This piece offers 10 preset modes for things like soup, meat, rice, and even rice. It has a dishwasher-safe nonstick pot, a delayed start option, and also an automatic keep-warm function. 
8. Fire TV Stick Lite: $18
Save $12
The Fire TV Stick Lite delivers 1080p video with HDR support (not 4K). The apps that are missing on this are HBO Max and Peacock TV (for now) but the feature of the Alexa- powered voice remote is a top-notch advancement.