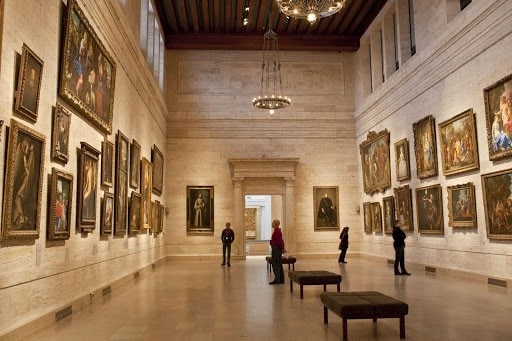 MUSEUM
The museum is a non-profit and permanent institution, entitled to serve society and its development. It is hospitable to the general public, which conserves, communicates, researches, and exhibits the substantial and non-substantial heritage of humanity. It includes live museums as well, they are for enjoyment, study, and education.
Many museums are attractions for tourists from all around the world. But, if we talk about the most exquisite and famous museums, Italian museums take the lead. In this article, we are throwing light on the 15 best museums in Italy. If you are a fan of history and art, you can seek help from this article.
CATEGORIES
ART MUSEUMS IN ITALY
1. Galleria Degli Uffizi (Florence)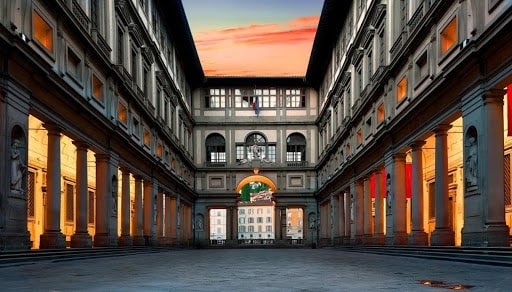 Founded: 1581
Founder: Francesco I de' Medici
Director: Eike Schmidt
Architect: Giorgio Vasari, Bernardo Buontalenti, Alfonso Parigi the Elder
Uffizi Gallery is one the most famous museums in Italy, it contains many unique art pieces. Most of them are from the Renaissance, the famous ones are Botticelli's Birth of Venus and Primavera. You should buy a ticket and pay a visit to this world-class art museum.
2. Galleria dell' Accademia (Florence)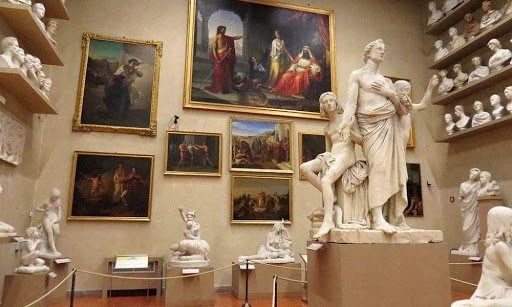 Founder: Leopold II, Holy Roman Emperor
Founded: 1784
Director: Paola Marini
Architect: Emilio de Fabris
Galleria dell' Accademia, Florence houses many famous sculptures, the most popular one is Michelangelo. This Italian museum also features a collection of Florentine paintings from the 15th and 16th centuries. But the most renowned sculpture here is David, you can not miss its vision.
3. Peggy Guggenheim Collection (Venice)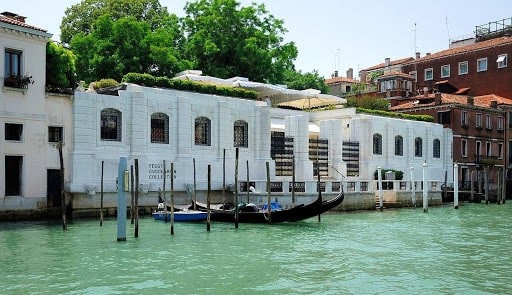 Founded: 1951
Founder: Peggy Guggenheim
Director: Karole P. B. Vail
Architect: Lorenzo Boschetti
Peggy Guggenheim gathered a huge collection of modern art, located along the Grand Canal. The massive collection is home to the work of Max Ernst (Peggy's former husband), Picasso, Magritte, and Giacometti.
4. Galleria Palatina (Florence)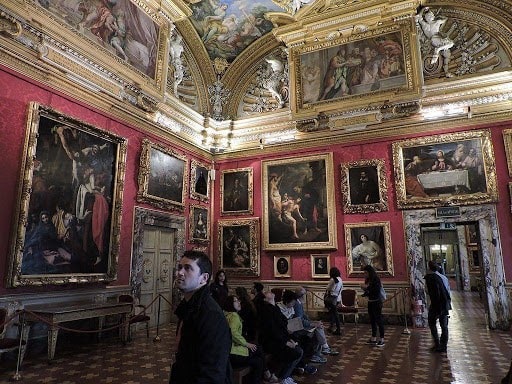 Founded: 1430
Director: Dr. Serena Padovan
Architect: Giorgio Vasari, Bartolomeo Ammannati, Giulio Parigi, Luca Fancelli, Alfonso Parigi, Giuseppe Ruggeri
The Palatine Gallery is the major gallery of Palazzo Pitti and comprises 28 lavish rooms that contain almost 500 paintings. Most of the paintings are from the Renaissance period. Pitti Palace is that the largest museum in Florence. If you are a fan of the Medici dynasty, you must pay a visit to Galleria Palatina.
5. Museo Archeologico Nazionale (Naples)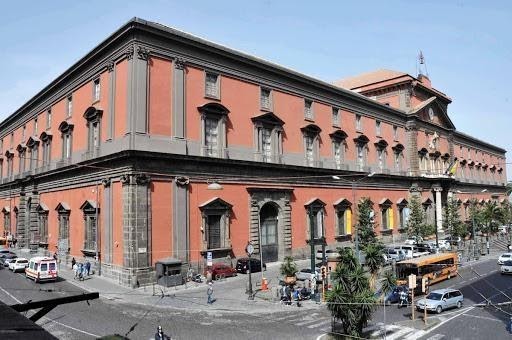 Founded: 1777
Founder: Ferdinand I of the Two Sicilies
Director: Paolo Giulierini
Architect: Libero Cecchini
One of the most famous and important museums in Italy, National Archaeological Museum of Naples. It contains a massive collection of Roman artifacts from Pompeii, Herculaneum, and Stabiae. You will also find Roman, Egyptian, and Greek artifacts here, like bronzes, mosaics, and marbles, etc.
HISTORY MUSEUMS IN ITALY
1. Museo Egizio (Turin)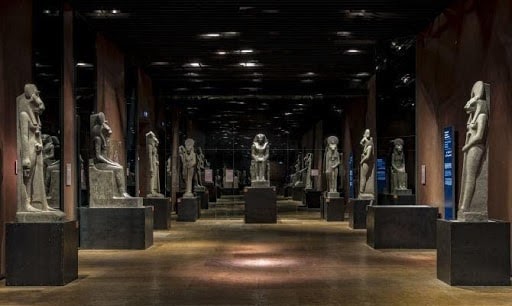 Founded: 1824
Founder: Charles Felix of Sardinia
Director: Christian Greco
Architect: Guarino Guarini
Museo Egizio, Turin is one of the most famous Egyptian museums in the world. This Italian museum is home to a massive collection of Egyptian artifacts, it has more than 30000 items. With recent renovations, Museo Egizio is one of the largest Egyptian museums in Italy. If you are a fan of Egyptian history, you should not miss the chance to visit this best museum.
2.  Galleria Borghese (Rome)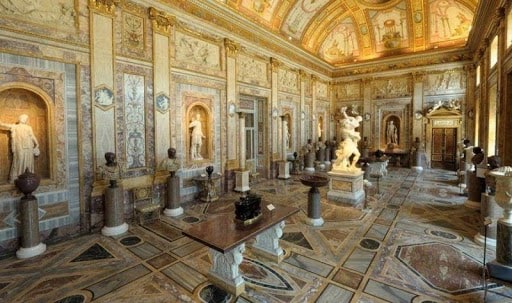 Founded: 1903
Founder: Cardinal Scipione Borghese
Director: Francesca Cappelletti
Architect: Scipione Borghese
The Borghese Gallery, situated inside VillaBorghese. It is home to Rome's largest art collections, paintings, and sculptures by famous Italian artists like Caravaggio, Bernini, Canova, Titian, Raphael, etc are present here. You have to reserve the ticket before and guidance is a is must, as the collection is so large.
3.  Villa d'Este (Rome)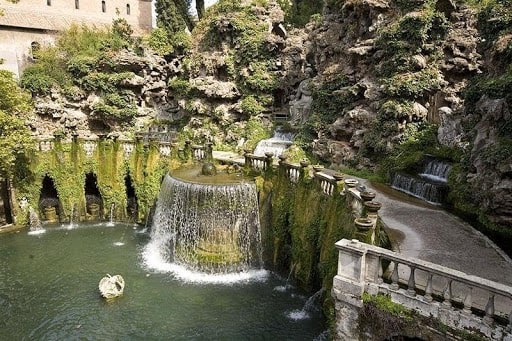 Founded: 1550
Founder: Ippolito II d'Este
Director: Prof. Antonio Basile
Architect: Pirro Ligorio
Villa d'Este, located outside Rome, holds the status of UNESCO World Heritage site. It was designed in the 16th century and is popular for its exquisite hillside Renaissance garden and fountains. If you want to take a glimpse of the Renaissance era, do pay a visit to Villa d'Este, Rome.
4. Santa Maria Della Scala (Siena)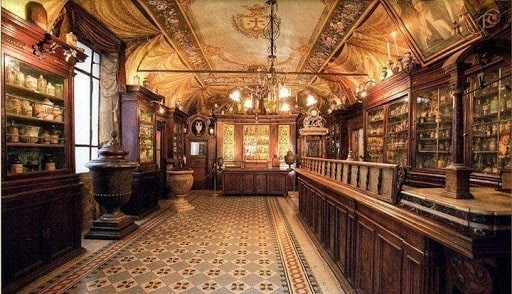 Founded: 1998
Founder: Pope Clement VIII
Santa Maria della Scala is a building that has a massive collection of ancient chappals, mural wards, and an entangled basement of the middle ages. It also has a hospital in which patients were treated until the end of the 19th century.
5. Vatican Museum (Rome)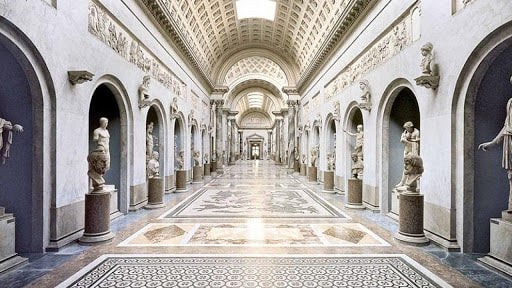 Founded: 1506
Founder: Pope Julius II
Director: Barbara Jatta
Architect: Luca Beltrami
Vatican Museum comprises 100 galleries that are packed with papal history of centuries. It constitutes ancient Greek and Roman sculptures like Laocoon, Stanza, Belvedere Apollo, and never-ending pagan artifacts. This Italian museum also has art pieces from the golden Renaissance era.
6. Bargello Museum (Florence)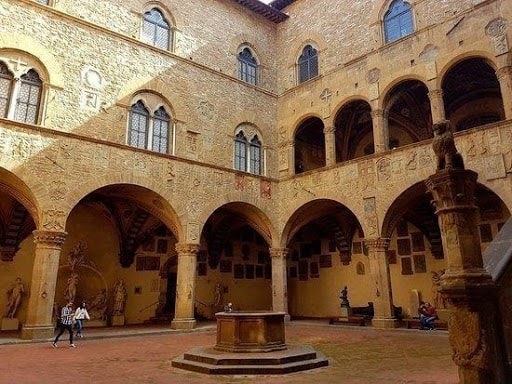 Founded: 1256
Founder: Governor of Tuscany
Director: Paola D'Agostino
Architect: Lapo Tedesco
Bargello Museum was initially built for the fortress in 1255. In this era, this building is one of the most famous depictions of the Renaissance era. If you are a fan of historical sculptures, this Italian museum is the best in the world.
7. Reggia Di Caserta (Caserta)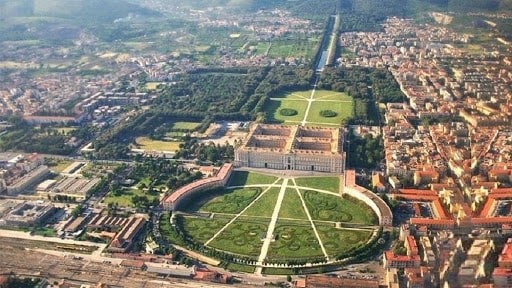 Founded: 1752
Architect: Luigi Vanvitelli, Carlo Vanvitelli
Reggia di Caserta holds the status of UNESCO World Heritage site. It is a former residence of the Bourbon king of Naples. It was one of the largest buildings in Europe back in the 18th century. It comprises an opulent wooden area, park, the centuries, and gardens. Apart from that, it also has an industrial complex of San Leucio for silk production.
8.  Colosseum (Rome)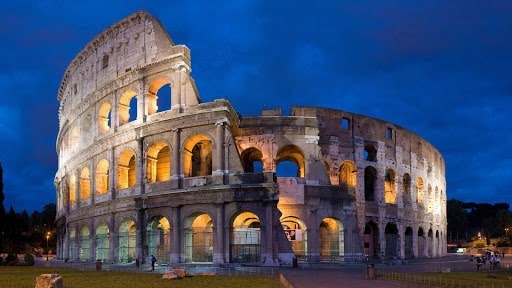 Founded: 80 AD
Founder: Emperor Vespasian
Director: Alfonsina Russo
Architect: Ancient Roman architecture
The largest auditorium ever, completed in 80 AD. This huge hall attracts millions of visitors from all around the world. The reason you should buy its ticket beforehand. It was the place where ancient Romans used to gather for entertainment, notably for gladiators' fights. You will get the chance to see dungeons and other levels that hold countless gladiators' tales.
9. Venaria Reale (Turin)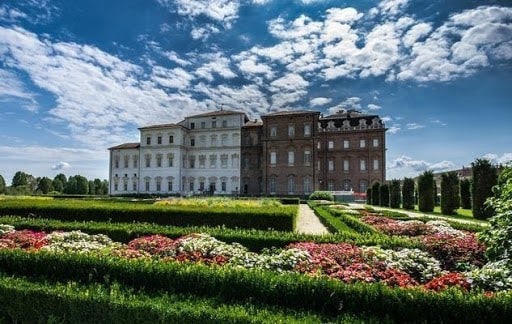 Founder: Duke Carlo Emanuele II of Savoy, Duchess Maria Giovanna
Founded: 1700s
Architect: Amedeo di Castellamonte
Venaria Reale is considered a UNESCO World Heritage Site, it is situated outside Turin. This magnificent museum was built during the 17th and 18th centuries by Charles Emmanuel II. He wanted a base for his hunting adventures in the countryside. Its name Venatio Regia (Royal Hunt), reflects the reason for its origin.
10. Castel Sant'Angelo (Rome)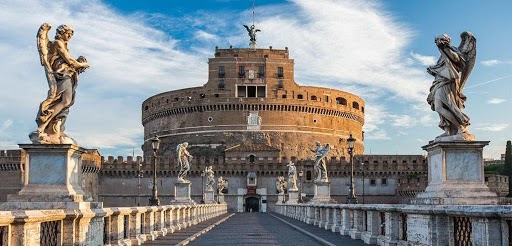 Founded: 139 AD
Founder: Emperor Hadrian
Director: William Wyler
Castel Sant'Angelo is not far from St. Peter's Basilica, situated near the Tiber river. It was built by the Roman Emperor Hadrian as a mausoleum for himself and his family. It was then used as a fortress, prison, and castle. Philosopher Giordano Bruno and sculptor Benvenuto Cellini were among his companions.