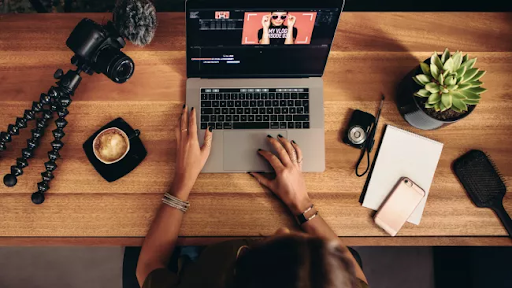 Are you trying to find a photo editor that can improve your photographs and you are confused about which one will serve the purpose?
Here we have rounded up a list of the best free photo editors online, a guide that will help you out in choosing the best photo editor to edit your picture and then share online.
It does not matter how skilled a photographer you are, there is always something that can be improved and changed.
Even if they are going to get published on a photography website or for a PR campaign, they have to be re-touched. Many people forget this last step of processing. That's where Photo editing applications came in, most people got stuck in paid versions but in this article, we will shed a light on lesser-known photo editing tools that are also free of cost.
As a lot of free photo editing tools are flocking the internet, it becomes difficult for the user to distinguish between good and bad tools without knowing the pros and cons of every app. Our main focus in this article will be to focus on the specifications of every photo editing software so that the process becomes less arduous for the people. Here is the list of free photo editing options that give competition to Photoshop and Lightroom.
Top 10 Best Free Online Photo Editors
1. GIMP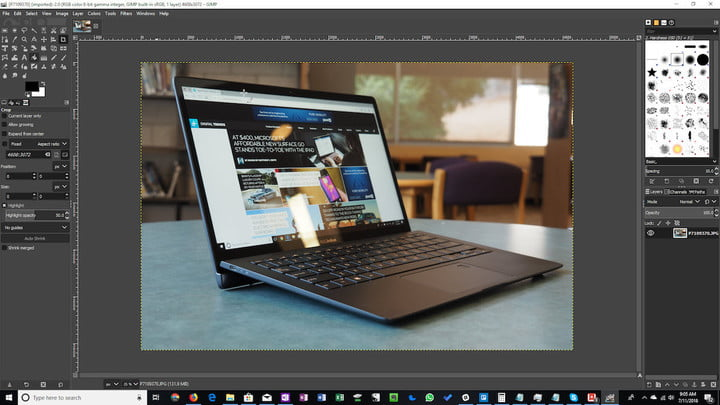 GIMP( GNU Image Manipulation Program) is no doubt the king of the industry. The Software is equipped with a range of features, from basic to advanced ones.
Beginners can avail of the editing options like selection, and cropping color adjustment, and image enhancement tools. On the other hand, advanced users can benefit from several tools such as face swaps, animated gifs, layering, and personalized brushes. Photoshop plug-in is also available with unremarkable flexibility. It is open-source software, which means the software is constantly updated and improved.
Once you launch the software, a window will appear on which image will be displayed. You will see docks; one is dedicated to the toolbox and the other for managing layers, paths, and more.
The toolbox provides a wide array of editing options like Scale, pencil, Airbrush, Smudge, and much more, you can also utilize filter options for removing blemishes and dropping a shadow, etc.
Platforms: Mac, Windows, Linux Type: Free Basic adjustments: Available Filters and effects: Yes Layers and selections: Yes Image cataloging: No User level: Expert
PROS
Advanced editing options are available
Open source program
Amazing interface, Ad-free
CONS
No mobile version
Steep learning Curve
2. ASHAMPOO PHOTO OPTIMIZER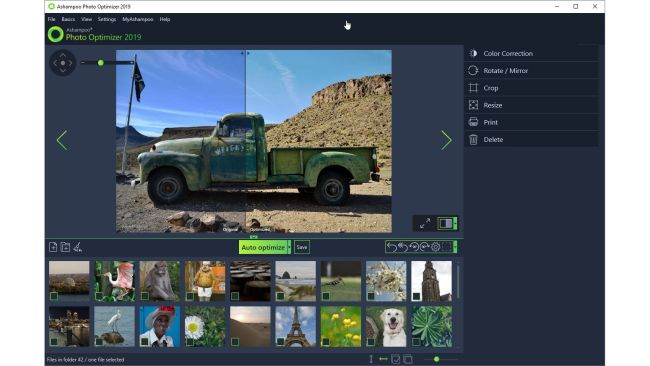 If you are dealing with a cluster of photos and you are in a kind of a rush to edit them, this photo editor comes in handy. Ashampoo Photo Optimizer is another amazing option that makes it onto our list, equipped with a simple and sleek interface and free of irritating ads.
After pictures have been imported and once they are added in software, you can utilize many options at the same time to rotate the picture. One-Click optimization tool enhances the pictures further; it is mostly perfect for landscapes. Apart from the downside that you cannot use color and exposure sliders for all the pictures at once, this photo editor is a pro at making quick changes.
Its premium version is also available if you want to get access to more advanced photo editing features.
Platforms: Windows Type: Free Basic adjustments: Available Filters and effects: Yes Layers and selections: No Image cataloging: No User level: Beginner
PROS
User-friendly interface
One-click optimization
Bunch of manual controls to make ease for the user
CONS
Disorganized auto-optimization
Supports Windows only
3. FOTOR
Fotor is another free photo editor that is swift and quick, and you don't have to download software to access it as it is entirely web-based. Fotor offers various fantastic smart filters and editing effects and handles files without any difficulty. It can also be used by bloggers and digital markers as it has limited designs available in the form of invitations, business cards, social media posters, and banners, etc. It however lacks general art features, which makes this software best for beginners who need simple editing and not much for advanced users.
The foolproof tilt-shift tool is equipped with abundant vintage and sharp color tweaks. You can easily modify your curves and levels, but with just simple tools.
One function that makes this photo editor stand out is the batch processing tool, insert a bundle of pictures and it will take moments to filter them.
Platforms: Web Type: Free Basic adjustments: Available Filters and effects: Yes Layers and selections: No Image cataloging: Cloud User level: Beginner or Intermediate
PROS
No download required
Batch processing
Premium level filter options
CONS
The free version restricts resolution
Watermarks on some effects
4. PAINT.NET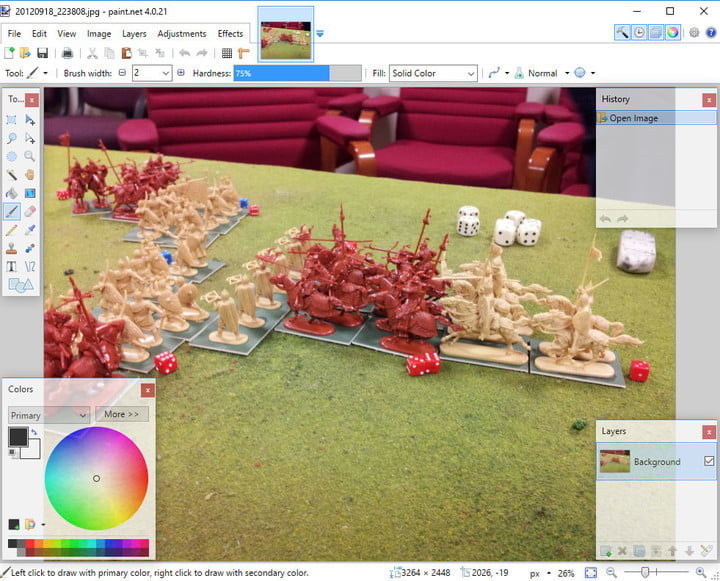 Paint.net was created for the college undergraduate senior's program by Microsoft. It surpasses Microsoft Paint in terms of high-end features and functionality. One of the main points of this photo editor is that it is simple, easy to use, and perfect for minor tasks that do not necessarily need advanced features like those provided by GIMP.
It features a built-in user interface that is equipped with advanced editing tools like layers, an "undo" tool to back out of a disastrous mistake, the community-created plug-in, several filters, and a 3D rotate/zoom function.
Paint.net is capable of handling advanced photo editing options that can only be offered by paid photo editing applications.
Platform: Windows Layers: Available Export formats: 10+
PONS
Supported by plug-in
High-end editing options
CONS
Only available for Windows
Fewer options than GIMP
5. PHOTOSCAPE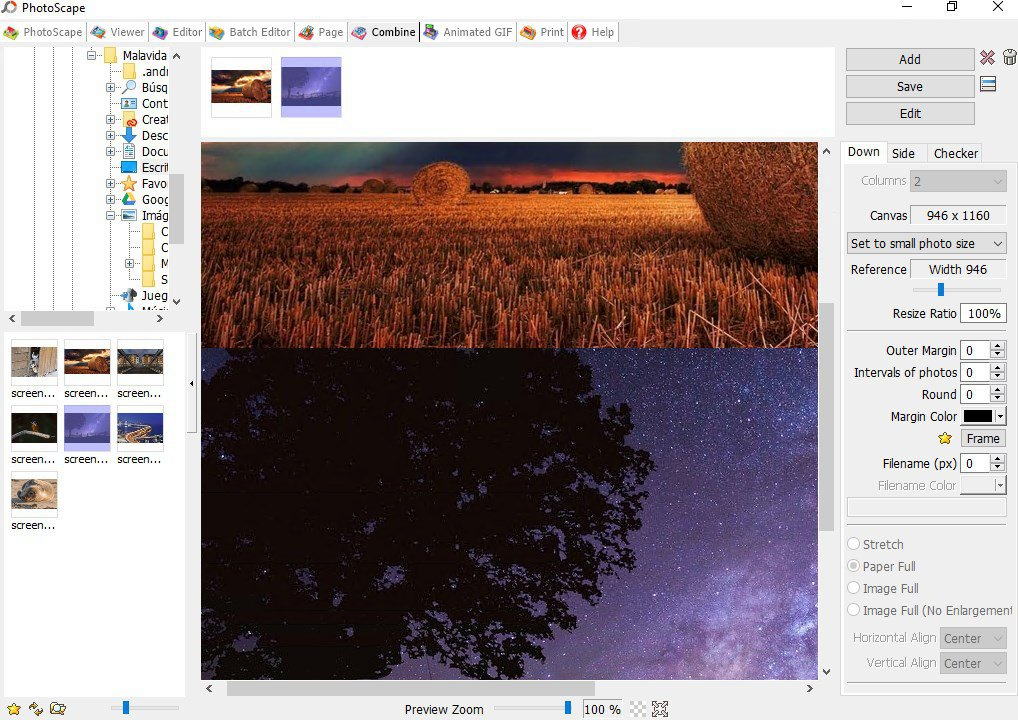 Photoscape might look like a simple free editor but it is equipped with a lot of wealthy features such as an image viewer, batch processing, raw conversion, splitting and merging, a screen-capture tool, and an abundance of filters and effects to take your editing to the next level. There is also another feature that allows you to print lined, graph, or sheet music paper. The Photo editing area even makes the process easiest for beginners who will be able to create remarkable shots.
It offers minute functions that will make your photographs like analog shots, transform the image, and give access to 240 figures, frames, and more than 1000 patterns to use.
Its interface is the most perplexing one, with tools arranged in groups with odd configurations. Photoscape is most appropriate for beginners but that does not mean you cannot get high-yield results. If you want your snaps to have a mild and quick retouching, photoscape is the one for you.
Platform: Windows supported Layers: Not available Export formats: JPG, PNG, TIF, BMP, GIF formats
PROS
Variety of filer options
Raw file conversion becomes easier
CONS
Puzzling Interface
Linked with Google Drive App
6. CANVA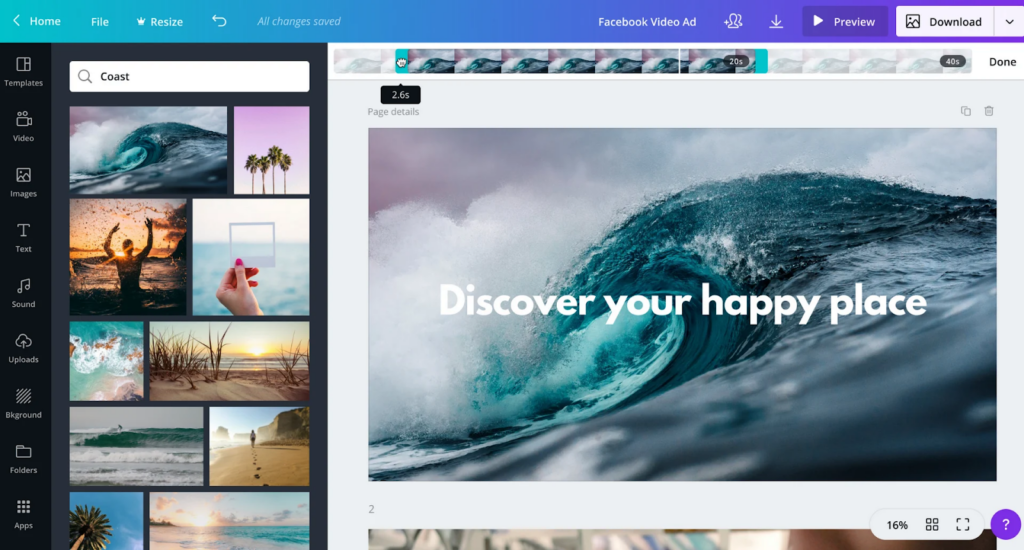 Canva is another astounding photo editor that is web-based, if you are keen to make a statement online; this one is the perfect match. It has two versions, a free one and a paid one. The free version is perfect for the users; you just have to put your email address and 1GB free cloud storage that works fine with your snaps, and 8000 templates to edit. To organize your work accordingly, two folders are provided.
This editor does not have advanced features like smart selectors and brushes etc, but it does have unique sliders for applying tint, sharpening, saturation, contrast, and much more. Background can also be altered and other graphics will make your snap top-notch. Canva is an absolute fit for changing snaps into cards, invitations, social media posts, and banners, etc.
Platform: Windows, macOS, Linux, Android, iOS, iPadOS Layers: Not available Export formats: JPG, PNG, and PDF
PROS
A mobile application is available
Free cloud storage
Variety of Templates
CONS
Manual editing options are not that much handy
7. Pixlr X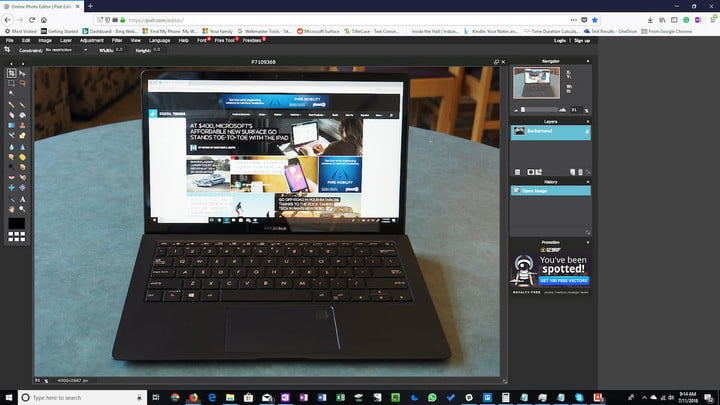 Pixlr x is the new modified version of Pixlr editor, that is acing in the industry for years now.
It provides two tools that are available for free, one is Pixlr (express) and the other is Pixlr E (Advanced).
Pixlr X is a tool that is simple and more suitable for beginners. For quicker edits, it is equipped with 12 basic tools ranging from cropping the image to adding layers. You can stain the picture to make it look like a completely different picture.
Moreover, Pixlr E is a simple one that is offering almost 23 distinct tools; you can utilize them to remove blemishes, soften or blur the areas, add vignette effects, and even combine multiple images. It also offers an array of tools like painting and crawling that is not provided by the other online free photo editors.
This version is much improved than its previous version, for the starters it is based on Html5 rather than flash and can be accessed through any new browser. The interface is sleek and much organized; it recalls the Photoshop appearance with a black and white scheme. This software also provides Vector (a free vector graphics editor), some free graphic images that you can use while retouching the picture.
Platform: Windows, macOS, Linux Layers: Not available Export formats: JPG, PNG supported
PROS
Easy and simple adjustments
Sleek interface
No need to create an account to get access
CONS
Basic tools
Not much information is available
Maximum image size of 3840 pixels
8. GOOGLE PHOTOS
Google has an obscure history with Picasa and Google Drive Photos, but now it kind of settles with Google Photos. You can easily organize your photos in the photo library of your phone, equipped with an easy and simple interface that makes photo editing fuss-free for you.
Even though it has limited features for editing, it does provide basic tools such as (crop, auto contrast, and correction), etc. Google photos allow you to make animations, holiday-themed effects, apply frames, and filters to your photos.
It can be accessed by the Google account and with only one click away, you can share the snaps on any social media sites. Google photos might have a small set of filters but its strength lies in a cloud-based organization and effective editing tools.
Platforms: Web, iOS, Android Type: Free Basic adjustments: Available Filters and effects: Not available Layers and masks: No Image cataloging: Available User level: Beginner or intermediate
PROS
Effective search tools
Unlimited Storage capacity
Android and IOS Apps
CONS
No desktop version is available
9. PHOTO POS PRO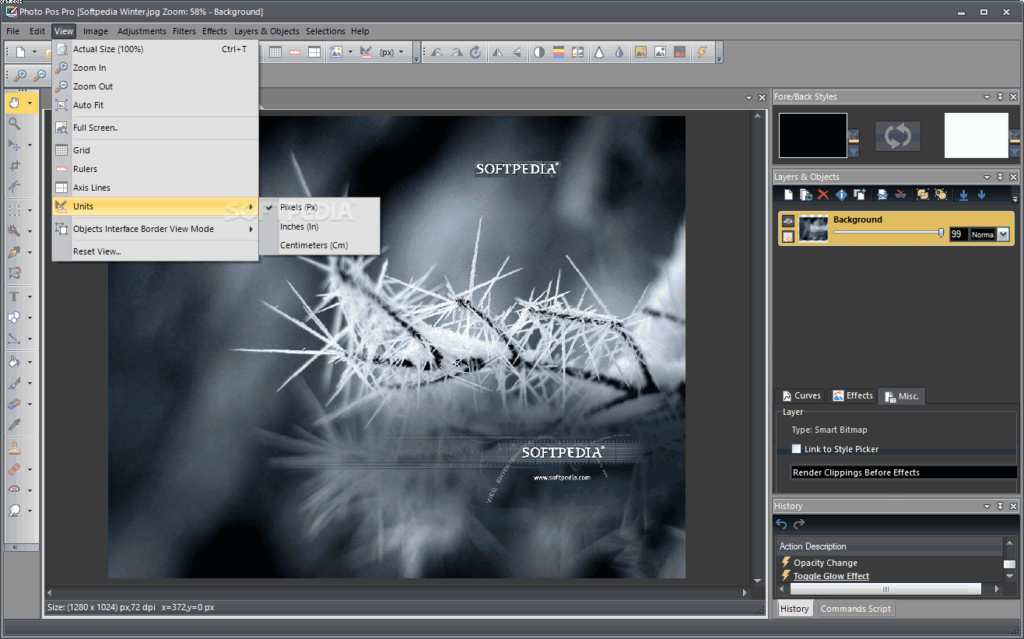 Photo Pos Pro is not that much popular as other known photo editors such as Paint.net and GIMP. It is one amazing photo editor that is equipped with many advanced features.
The Interface is hassle-free and sleek, providing wider accessibility than other site's menus and toolbars. Everything is more consistently organized; there is also an optional layout that is much alike to of the Fotor filter arrangement.
As for advanced users, both layers and layer masks are available for editing, with additional curves and features. The downside to this photo editor is that it only offers a maximum resolution of 1024 x 1024 pixels. It will not be a problem if your goal is to share the snaps online, but it would be problematic for printing your work as the resolution will be much decreased.
Platform: Support Windows Layers: Available Export formats: 15+
PROS
Beginner and expert modes
User-friendly interface
CONS
10. ADOBE PHOTOSHOP EXPRESS EDITOR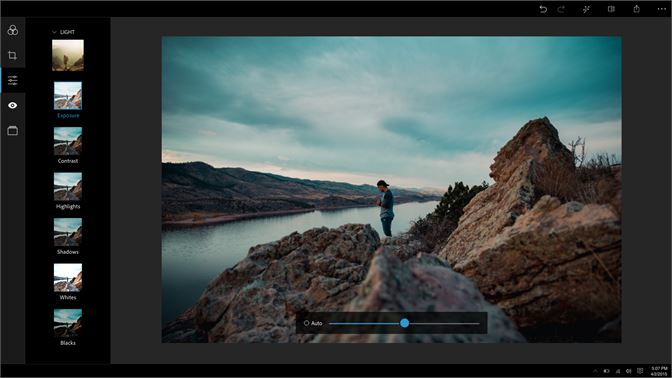 Adobe Photoshop is a web-based version of the world-leading photo editing software, none other than Adobe.
It is quite well designed and the other thing is that it does not require any plug-in, you just have to drag and drop images if you have flash. Adobe provides a mobile version too so you cannot miss anything if you are using a Smartphone. This editor offers amazing editing features with a sense of perfection.
The downside to Adobe Photoshop is its limitation on file size and types, no social media features, lack of layers and it only supports JPG files.
Platform: Windows, macOS, Linux Layers: Not available Export formats: JPG supported only
PROS
High-end filters
Sleek design
CONS
Supported by Flash
Lack of layers
WHAT TO LOOK FOR WHILE CHOOSING A BEST PHOTO EDITOR?
When you are seeking a free online photo editor, the first thing which you should take into consideration is whether you are a beginner or an expert. If your goal is to remove blemishes or correct the color of the picture, a simple online editor will do the job perfectly without confusing you with enormous editing features.
If you are an expert, you should go for Desktop software that is equipped with various layers and masks; it also provides an option to edit bundles of photos in batches, killing the time for you. Another thing that is also keen is for which purpose you are editing the pictures because many online photo editors just support JPG format and have low resolutions.
It is not much of a problem if you are going to upload them onto social media sites, but if you are going to print your work; you should stick with advanced editors like GIMP and Paint.net.