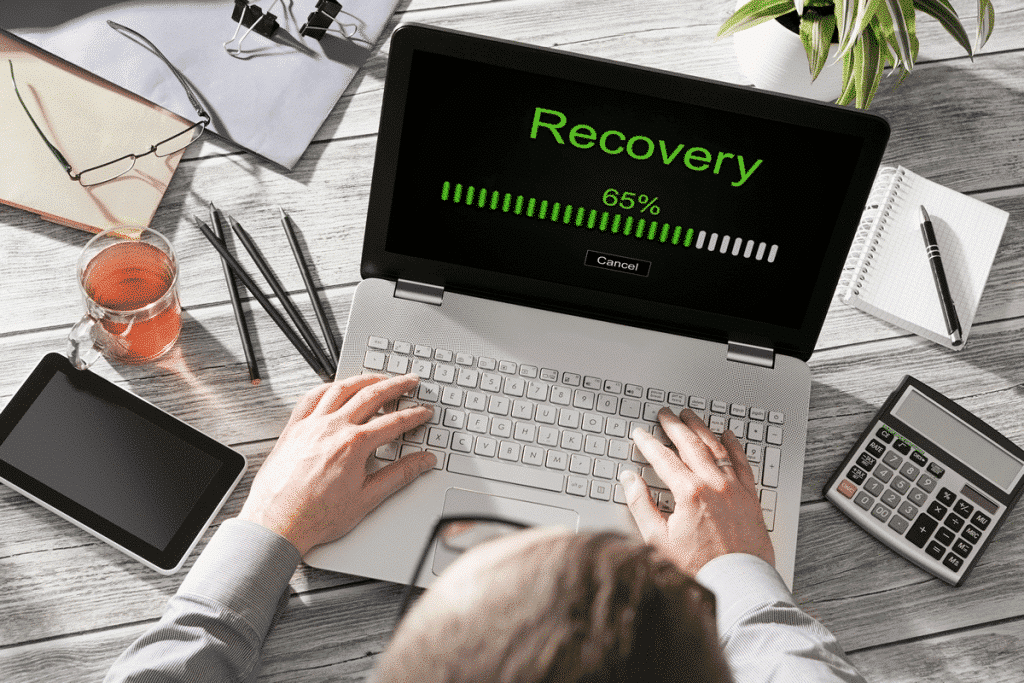 BEST DATA RECOVERY SOFTWARE 2020; PAID AND FREE VERSIONS
People's memories are precious and they carry these encased in their devices and if someone lost the data which meant so much to them, that is not good at all.
Data loss whether it is caused accidentally or due to software failure, the experience is nerve-racking.
Now a lot of businesses store their crucial data on hard drives. If someone got hold of the information about any company, it can cause massive damage to their progress and success.
To recover lost data, multiple data backup software options make the process of data recovery simple. In case, you do not have anything of this sort then you will need reliable data recovery tools to restore your missing files, folders, and data. 
Losing the essential data is not only worrisome, but it can also give you financial setbacks. It can trap you in legal liability if the personal data of clients or customers is stolen.
Your credibility in the market will be impacted and can cause you a huge loss in the business. That being said, it is vital to have a security plan for your organization. Data recovery software should be prioritized in the plan. 
Luckily, there are various high-quality data recovery packages available to tackle businesses in 2020. In the situation where you lost the data partially or completely, this software will help you to recover as much data as possible without having many negative implications.
In this article, we are throwing light on the best data recovery software, both free and paid. It will give you a complete insight into this software and make the data recovery process less strenuous.
Best Paid data recovery software
1. EASEUS DATA RECOVERY WIZARD PRO
Performance: Excellent Backup included: Not included Maximum file size: No limitation Disk partitioning: Not available
EaseUS Data Recovery Wizard Pro is marking the first spot on our list, because of being the best in terms of reliability and functionality. EaseUS Data Recovery Wizard is easy to use; the software will work in a step-by-step process.
When you've lost the data just Run EaseUS Data Recovery Wizard Pro instantly and it will be able to recover everything, whether it is unintentionally deleted files or malware-ruined data. 
If you are keen to recover crashed RAID setups, the full package is available at an affordable price. Some packages limit this feature in their premium versions, even though there are advanced packages available. But this one made its place on our shelf of data recovery software.
The Pricing starts at $69.95 for the license of one month, with a year-license at $99.95. If you want a lifetime license, it is available at $149.95. It looks costly but it will give you access to various features, which is totally worth it.
EaseUS's responsive customer support and unique interface along with the application's fantastic performance make EaseUS Data Recovery Wizard Pro the best in the industry. 
PROS:
Swift deep-scan function
Advanced data recovery features
CONS:
Mac and Windows versions are not alike
2. STELLAR DATA RECOVERY
Performance: Excellent Backup included: Not available Maximum file size: No limitation
Disk partitions: Yes
When it comes to protecting businesses, the best data recovery services are offered by Stellar Data Recovery. The Software is equipped with various scan options that adapt according to the type of data loss.
This comes in handy when you have deleted a vital file and realized immediately, you don't have to scan the full system.  Stellar Data Recovery also offers advanced search options, making the identification, and resurrecting the crucial data. 
It is an adaptable provider as it supports all file formats and hard drives. Stellar Data Recovery software recovers data not only from internal and external hard drives but from other memory storage devices such as memory cards, optical media like CDs and DVDs and flash drives, etc. 
The downside is that advanced features are somewhat heavy on the pocket. It might not be the most expensive one but is definitely more costly than others.
There are a total of six different plans available, from free to $299 per year. Businesses choose the most standard plan for their security, for $49.99 per annual subscription.  
PROS
Supports all formats and drives
Swift and deep scan features
CONS
3. CrashPlan
Performance: Good Backup included: Yes included Maximum files size: No limitation
Security: 256-bit advanced encryption standard
CrashPlan holds the status of the best data recovery software for users. It is now shifting the focus to the corporate sector too especially for minor businesses. 
It is not like the Traditional file recovery applications that we are covering in this article.  Crash Plan is a backup service first and quite eminent one in the industry. Even most official companies are now using this data recovery solution.
It stores all the data, swigs away in the background, and recovers full detailed backups of your entire system. CrashPlan starts recovering from the newest files first and then shifts the data into virtual pockets so that you can get access to desired files instantly. 
CrashPlan even gets hold of the files you've deleted before; you can turn off this feature. But we recommend not turning off this feature as all of the backups are fully encrypted and even deleted files will not be harmed by intrusions.
And you might want to retrieve the intentionally discarded file sometime. The plan is available at $10 per month on their website.
PROS
Data backup and recovery occur simultaneously
Affordable price
CONS
It does not follow file type during backup
4. ONTRACK EASY RECOVERY
Performance: Good Backup included: Not included Maximum file size: No limitation Disk partitions: Yes
Ontrack Easy Recovery is another amazing data recovery solution that comes with a wide array of options to help resurrect lost data due to any condition. 
Its free version is limited to the recovery of up to 1 GB, so it is not going to be that much helpful. The other Home edition even recovers the files that have been deleted accidentally or affected by the virus previously.
The Professional edition offers more advanced options like creating disk images and recovering data from CDs and DVDs. 
The Premium edition cannot just replicate SSDs (Solid-state drives) and HDDs (Hard-disc drives), it can even correct corrupted data and files.
The technician and Toolkit editions are more advanced with the ability to recover lost or corrupted RAID volumes. It comes in handy in commercial use and supports other formats (Windows, Mac, and Linux) systems as well. 
When it comes to pricing, it increases according to the type of edition you want. The premium and advanced features can be costly but considering the favorable data recovery, it is absolutely worth it.
PROS
User-friendly interface
Several advanced features
Easy and simple file navigation
CONS
Some features are not available
5. PIRIFORM RECUVA
Level of Ease: Not great Backup included: Not included
Maximum file size: No limitation (but slow)
Disk partitions: Yes
Piriform Recuva, is relatively new to the industry but it made its place via its reliability and top-notch functionality. Its interface might not look attractive to some people but its fantastic scanning features and low CPU consumption makes it one of the best solutions for your business. 
Piriform Recuva only offers one product so there is no confusion or tiresome process for you. All of the users have access to the same bucket of features, a premium subscription costs $34.95 per device per year. If you buy more than 11 licenses then you will get a 17 percent discount, the reason why it is less costly than its rivals.
It does not mean that its quality is limited due to cheap prices. Quick and deep scan features are available along with the feature of secure overwriting.
The feature of overwriting comes in handy when you are getting rid of a hard drive and want to make sure that data cannot be recovered.
If you are keen to have file recovery software that is straightforward and less tidy, Piriform Recuva is here for your rescue. It completes its job with the best level of precision as claimed by the software.
PROS
Rapid scans
Competitive Pricing
CONS
Less appealing user interface
Missing features
6. WISE DATA RECOVERY
Level of ease: Not great Backup included: Not included
Disk partitions: Not available exFat file system support: Not supported
Wise Data Recovery, is the best one when it comes to fuzz-free usage. Even though this data recovery lacks advanced features, it is also free of complicated settings that can confuse you. 
The process of recovering the data is simple and easy, you just have to select the hard drive you want to check and then click "scan."
Apart from this approach, you can use keywords to search for specific files so that you don't have to go through all the search results.
The recoverable data is shown in an Explorer-like tree structure that makes it easy to figure out where the file is originating. Wise Data Recovery uses a traffic light system to show the status of files (that will show the chances of recovering the files intact).
The individual files and entire folders can be recovered but that will become strenuous as you have to perform various operations then. 
PROS
User-friendly interface
Expedient filters
Indicators for the health of files
7. PARAGON BACKUP AND RECOVERY
Level of Ease: Okay Backup included: Yes included Maximum file size: Not limited Disk partitions: Yes
Paragon Backup and Recovery, serves the purpose of both backing up data and recovering lost and virus-affected data. This is a win-win for businesses that want both backup and data recovery simultaneously, even though its focus seems to drift toward data backup more.  
The platform allows you to back up your device if the data is stored on an external hard drive. But with the rise of cloud storage, online backup should be supported by Paragon Backup and Recovery. The features offered by this software include disk partitioning, easy backup, and data erasing system.
Even though Paragon Backup and Recovery does the job perfectly, it is uncertain whether it can compete with its top competitors. Premium package for business starts from $99 per device for the Workstation plan to $899 per device for the industry plan. 
The Workstation plan is most recommended, people might consider other options available at the same pricing.  
PROS
Hassle-free user interface
Two-pronged tool for backup and recovery
CONS
Online backup is not supported
Forum support is not available
Level of ease: Poor Backup included: Not included Maximum file size: Not limited
Disk partitioning: Not supported
MiniTool Power Data Recovery; this software has five different modules. Starting with 'undelete recovery'; which recovers all the data and files after unintentional deletion.
'Digital media recovery' corrects the SD cards and USB drives that have become corrupted. 'Lost partition recovery' deals with boot records if any of your partitions have gone missing. 'Damaged partition recovery' is the one that resurrects the data even from uncooperative drives.
The fifth tool that makes this data recovery tool stand out is; CD/DVD recovery. Most people have their backups on CD-Rs even though it is a temporary storage option.
The damaged discs cannot be retrieved completely, run them through Mini Tool and you will at least get some results. It might look sluggish but is definitely worth the shot.  
PROS
Straightforward user interface
Works with crumbled CDs and DVDs
CONS
9. RECOVER MY FILES PROFESSIONAL
Level of Ease: Very good Backup included: Not included Disk partitions: Not included
CPU power & memory consumption: High
Recover My Files is a data recovery software that is equipped with two installations. It supports FAT, NTFS, or OS X HFS-formatted drives, giving a preview of the available files before you choose what to recover. Sometimes you delete the files purposefully and don't want them back.
We rounded here for the Professional version, which is available for $99.95 and around 80 pounds. It is costly because it includes a hex editor and RAID recovery, featuring the Standard edition for $69.95, around 50 pounds.
You might go with the control of Technician edition ($349.95, and around 70 pounds). It comes in handy if you are trying to secure the whole network.
It additionally offers a hardware USB dongle that enables you to transfer the software activation to the machine that requires it, but that is not much recommended for personal use. 
PROS
Awesome features
Easy and simple file sorting
Selection of file type for scan
CONS
Only support PC-setup
Deep scans are quite slow
10. GetDataBack
Level of Ease: Poor Backup included: Not included
Maximum file size: No limitation Disk partition: Yes
GetDataBack is a data recovery software that has the inclusion of three versions. Firstly, it has a straightforward interface and can be used to recover FAT, NTFS, or EXT formatted drives. Classic versions have more focus on NTFS and FAT drives specifically.
The other two have been around for some time and updated for two decades. They might look old or sluggish, but still, they can find the data.  
All three versions can be initiated from a live CD or from within a WinPE bootable Windows interface, meaning you can easily use them without disrupting any of your drives.
Get Data Back is significantly most useful for those who don't know which particular disc needs to be formatted, or even what FAT and NTFS even means.
The compelling interface and simple language will make it easy for you to get the data back. As far as most advanced users are concerned, it might not be the best option for them. 
PROS
Powerful tools
Swift search features
Inclusion of drive cloning
CONS
Does not support MAC and mobile
Best Free Data Recovery Software
If you are not keen to have paid data recovery software, here is a list of the best free data recovery tools. They are free of cost but quite reliable and efficient in performing their work.
1.RECUVA
Recuva is the ultimate recovery software, equipped with all the essential features, whether it is deep scanning, recovery of data from destructed drives or even extracting files from portable devices.
Even though it comes in a paid version as described above, it's a free version that is also worth the shot. 
It might not be the best option for data recovery, but it still serves the purpose well. The pro version also includes disk imaging tools for the entire backup of the drives.
The distinctive feature of Recuva, which is opposite to its primary function, is having secure deletion capability. You can completely wipe out files, sometimes files are only deleted when they are replaced by another file taking the same place on the drive, or else it is just a reference to the data in the operating system that has been removed.
With the overwriting of each of their bits continuously with the zeroes, even more, advanced data recovery tools cannot get hold of the data again. It is the perfect choice for those critical and confidential files that should stay deleted from the system.
PROS
Competitive Pricing
Fast deep scans
CONS
Lacking some features as compared to the rivals
2. PC INSPECTOR FILE RECOVERY
PC Inspector File Recovery comes to the rescue in case of emergency when even the hard drive is not visible within the windows.
It takes one step ahead of other data recovery tools and detects partitions that have been lost, even though the boot sector or operating system is malfunctioning. 
Beginners might find the interface and design of this recovery software a little bit strenuous, and even some advanced geeks find the workout tidy to initiate.
To overcome this, try to learn the process first (especially with FAT and FAT32 drives), and then you will be amazed by this powerful free data recovery software. 
PROS
Capable of saving data to the networked drive
Recovers lost partitions
CONS
3. Testdisk And Photorec
TestDisk and PhotoRec is a comprehensive tool for recovering lost partitions and files. This data recovery software specifically focused on partitioning, making it the pro for recovering long-lost partitions.
Its command-line tool lacks a graphical and sophisticated interface, the reason why it is not up in the list. Apart from that, there is a guide available for you to go through the whole process of functioning through the drives. PhotoRec is compatible with various file systems that it can take care of any data loss situation.
TestDisk features a command link interface; there is also GUI for less experienced users. It provides a solution to recover files, even though it might look less appealing to some people than other data recovery software on our list. Nevertheless, it does its job quite well.
Another advantage of PhotoRec is that it can be initiated as a portable application from a USB stick. If you don't install it on your PC and skip the accidental overwriting of the data, it would still do the job.  
PROS
Best at recovering partitions and files
Features cross-platform
CONS
TestDisk lacks a graphical user interface
4. UNDELETEMYFILES PRO
UnDeleteMyFiles Pro is free disc recovery software that makes it on our list. Its name seems like it just offers a premium version. But it is absolutely free of cost.
The interface might look less sophisticated to some users, but that does not hide the bucket of features offered by UnDeleteMyFiles Pro.
If we talk about the quality of recovered files, it can be uneven because there is not much indication of quality. If the file that has to be recovered is somewhat intact, it will work fine.  
The data recovery further doesn't have many options to choose from, except the ability to search for specific file types. It will reduce the length of the list, and sorting out files will be comparatively easy for you.
In terms of other features, a disk snapshot tool is available that backups your drive so that you can recover data whenever you want. A safe file deletion tool and email recovery are also in the bucket features offered by this software. This might not be the best option but worth having a shot on this one.
PROS
Search by the type of file
Various tools
Features Disk snapshot
CONS
Lack of indications for file type
OPERATING SYSTEM
Windows
5. MAC DATA RECOVERY GURU
Mac Data Recovery Guru, its name indicates that it is specific for Mac recovery. But it is not only limited to Apple's system, spreading its capabilities to find lost files on USB sticks, SD cards, and even on Android phones.
The deep scan works efficiently, not limiting just to a single file or typical file system but goes on to focus on every single byte of the corrupted files. It searches for patterns linked to files, a bit sluggish but serves the purpose well.
After the scan is finished, you will be presented with folders of specific files that you can further sort out. This way is better as RecoveryGuru will recover everything that can be resurrected.
Some files might be failing, RecoveryGuru will take care of this and, meanwhile, you can do anything you want to. It is a comprehensive, free, and straightforward data recovery tool; that you must seek in the case of unforeseen data loss.
PROS
Specific to Mac
Compatible with SD Cards and USB Sticks
CONS
WHAT TO CONSIDER WHILE SELECTING THE BEST DATA RECOVERY SOFTWARE?
The following points should be considered by you when you are finding the finest data recovery software;
Performance
Compatibility
Features
Usability
Price
Security
CONCLUSION
In this article; we have compiled the list of best paid and free data recovery software. Whenever you are looking for data recovery software to get back your lost files and data, always go through the available options and their specifications, pros, and cons.
We hope that this article will help you in choosing the best data recovery software, both paid and free versions alike.