Looking good on your big day is the dream of every bride. Every girl spends months or sometimes years planning the perfect wedding dress, shoes, matching accessories, and desired destination for their wedding. Apart from these, perfect makeup is one of the most important components for a bride that can make her look good or bad on her big day.
It is best to do thorough research before picking a makeup artist for your wedding day because the makeup brings the whole look together. Not just the makeup artist, you should also pick a look that you want for yourself on your big day so there is no margin for error left.
BEFORE-AND-AFTER MAKEUP LOOKS BY ARBER BYTYQI:
In this article, we will show you some of the before-and-after pictures of bridal makeup of beautiful girls by the famous makeup artist and beauty influencer, Arber Bytyqi. We all know about this famous makeup artist because of his promising work and unlimited talent. Some of the pictures displayed by him are;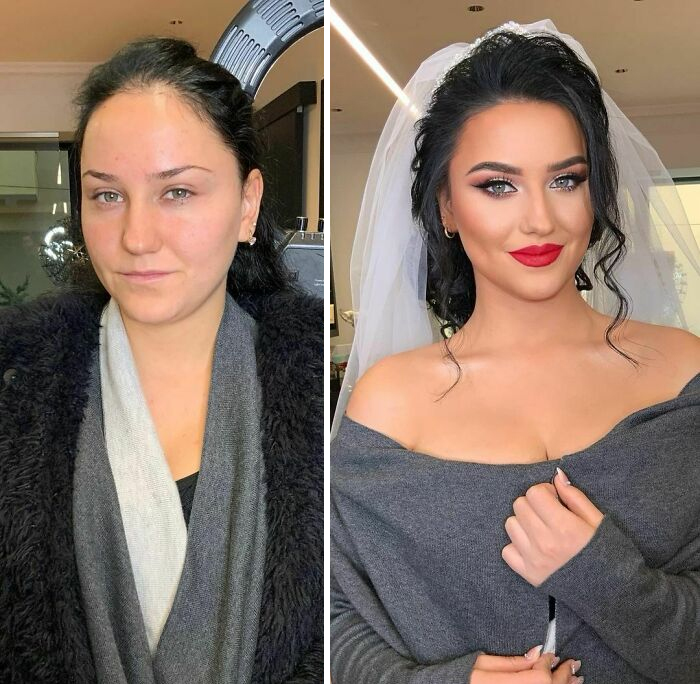 Arber Bytyqi's Instagram followers have been increasing with every passing week because of his amazing work and the effort he puts into it. Bytyqi currently has about 422k followers on IG.
Bytyqi told an interviewer that his approach before working on a bride is to ask them "what occasion are they getting ready for? What type of makeup look do they want. Soft or glamorous? And then I ask them to show me the dress they are planning on wearing on the particular occasion. According to the detailing on the dress, I workout the perfect makeup look!"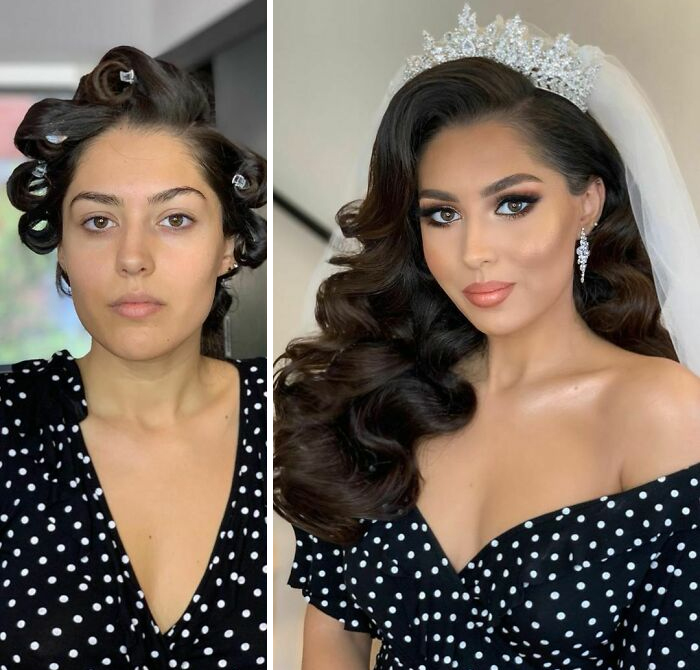 Becoming a makeup artist and beauty influencer was Bytyqi's biggest dream but he had no moral or any type of support from his parents and other family members. Arber told that his family used to say that "Male becoming a makeup artist is a bad thing. There is no respect for men going in the beauty industry". He further told, because of his family being against this profession, "I first got a Master's degree in Economics and then I went on to pursue my dream becoming a makeup artist".
Arber told, "The busiest season of the year is summer, and we deal with over 60 clients per day for bridal makeup". According to statistics, Arber and his team do the makeup and giving services for laser hair removal of over a thousand brides per year.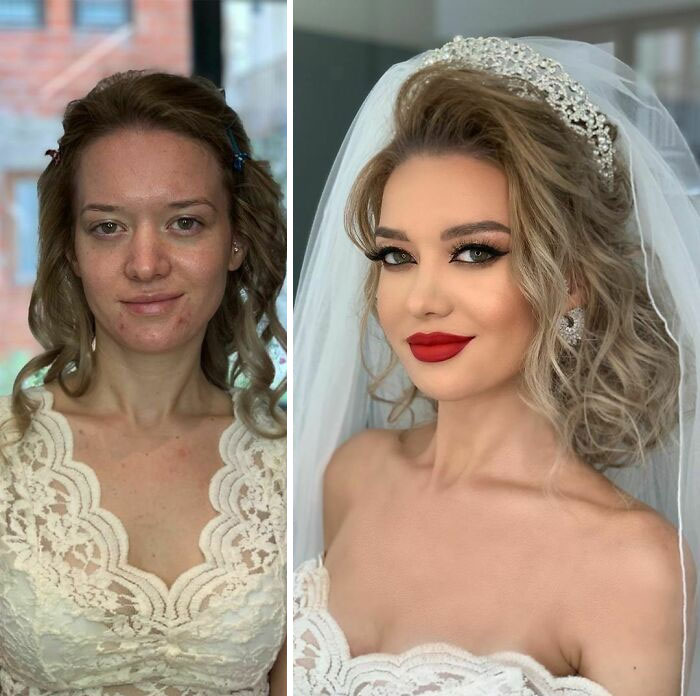 Yes, over a thousand seems like a big number but Arber has a team of 25 artists out of which 15 are makeup artists and 10 are hairstylists so they manage it pretty well altogether. Bytyqi says "I have trained all my employees myself. My team consists of both, full-time and part-time workers and we deal with over 100 clients per day by starting early in the morning. And the key to our success is that we don't prefer quantity over quality"!
The number of clients hae dropped down from the past year due to the ongoing pandemic, because fewer weddings are happening due to Coronavirus. According to Arber, they are slowly getting back into the game.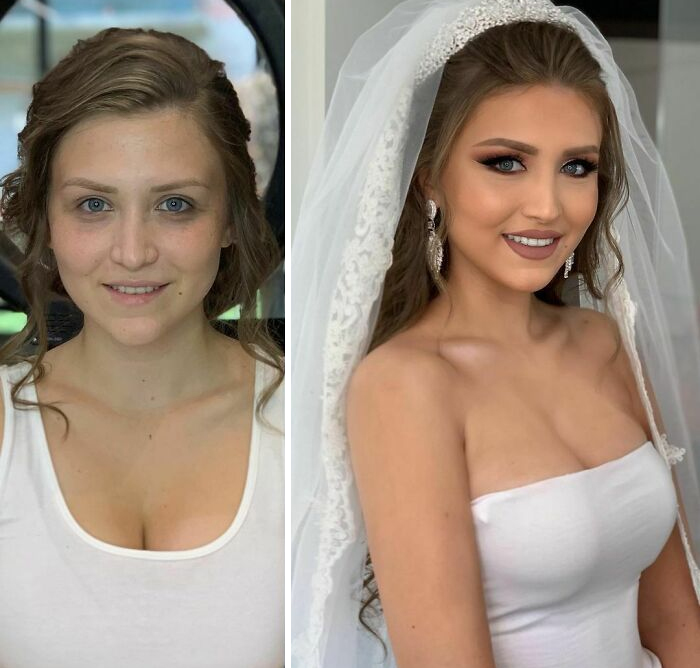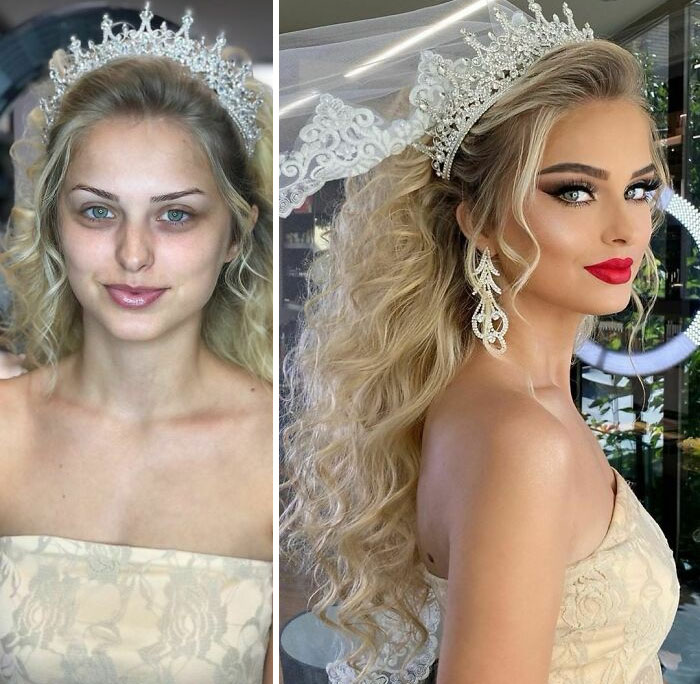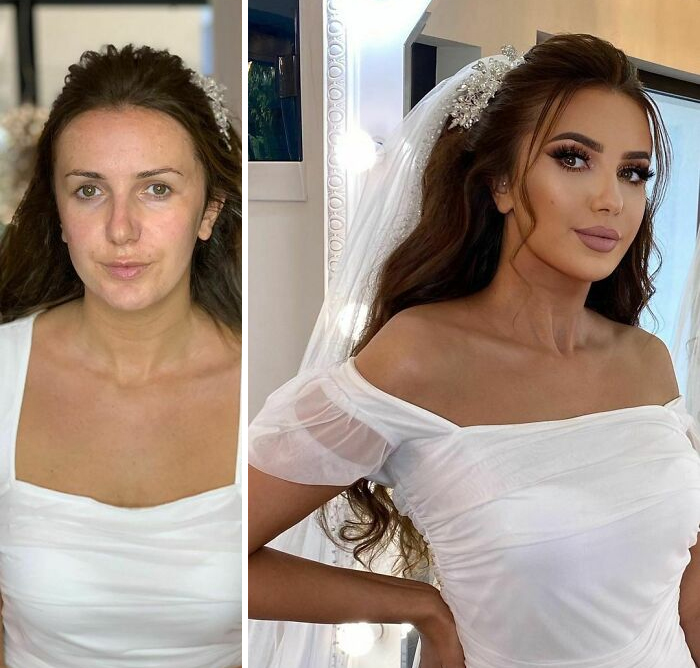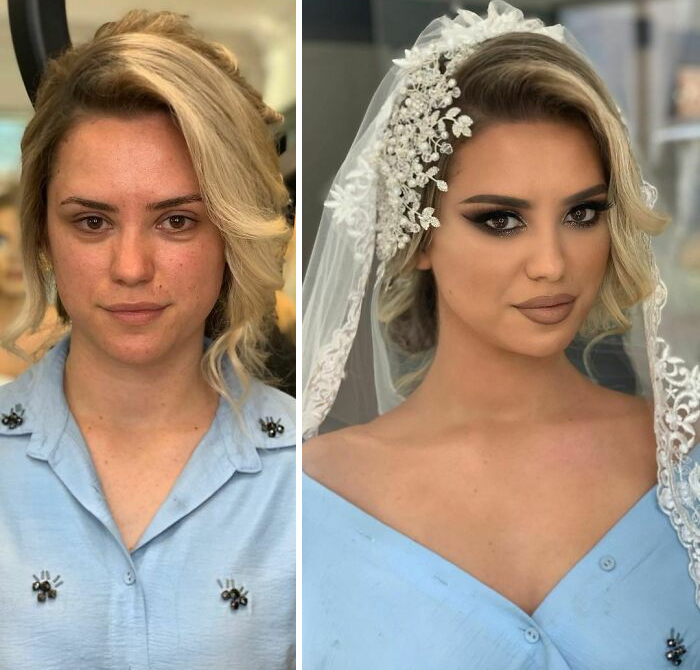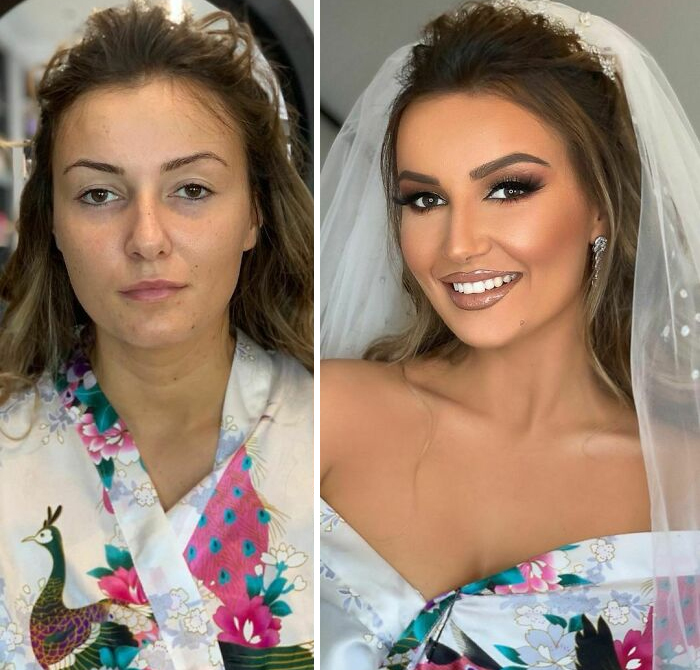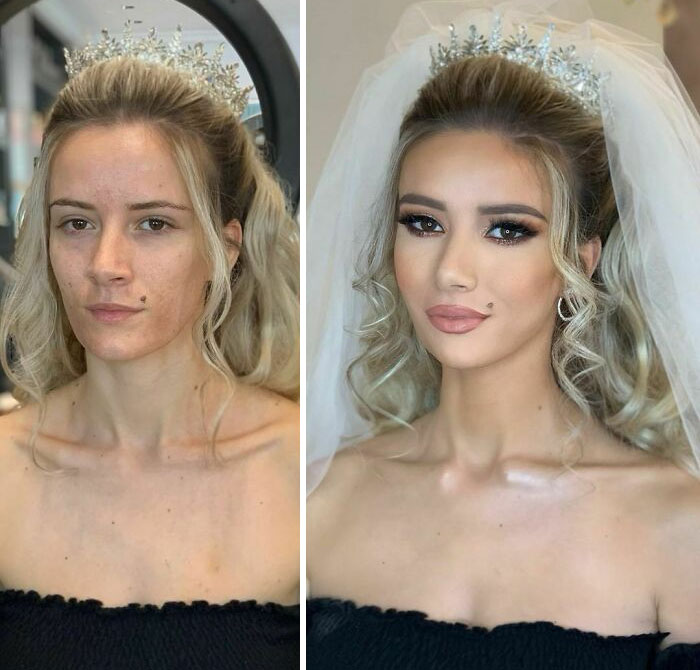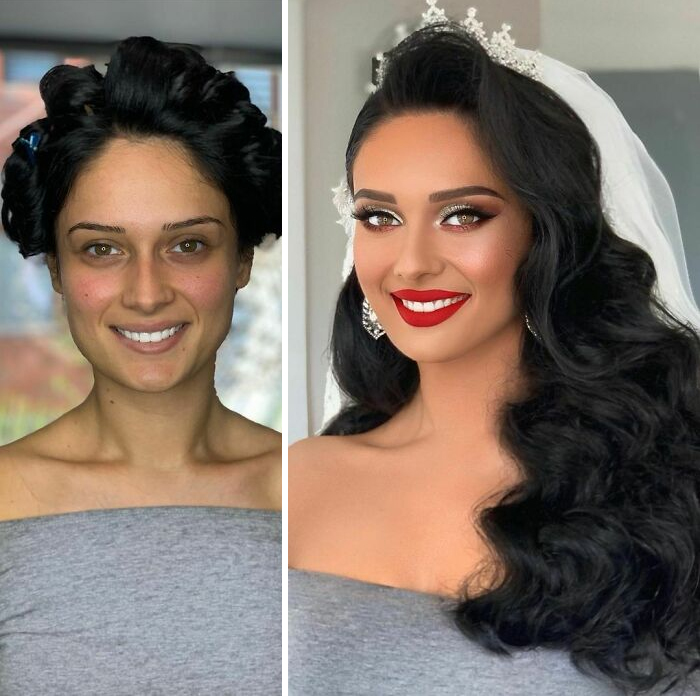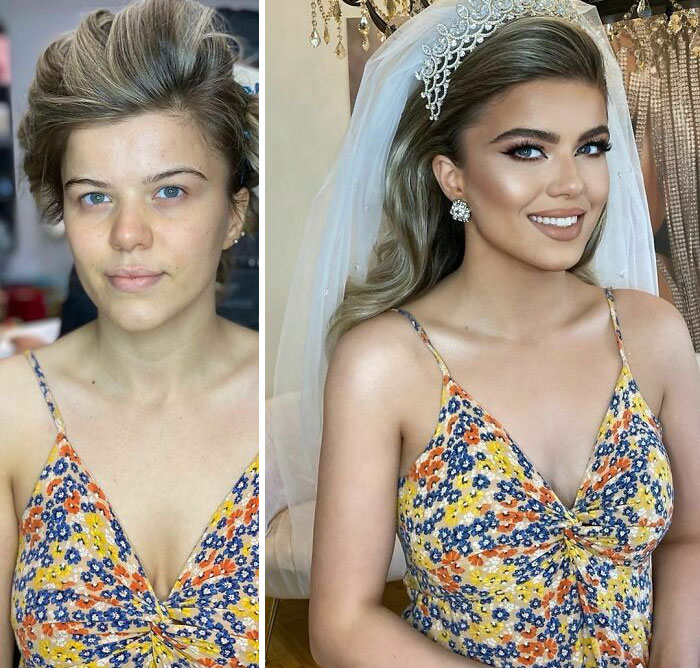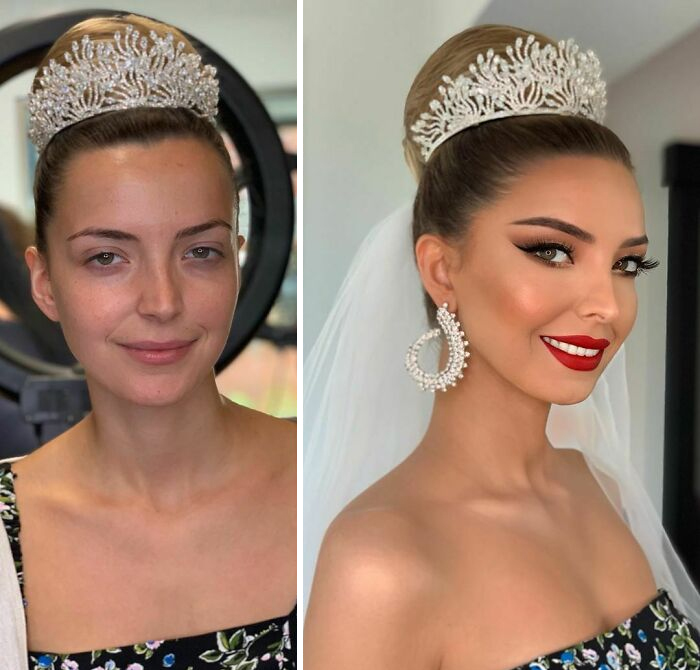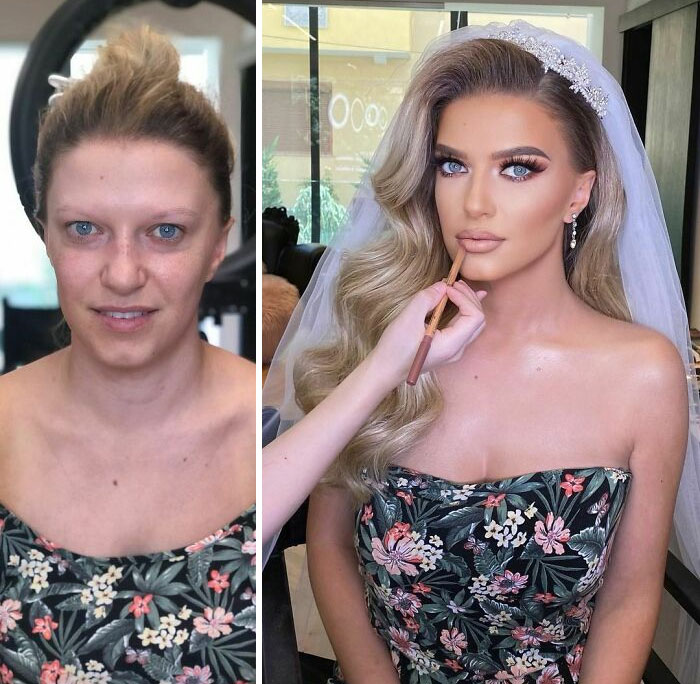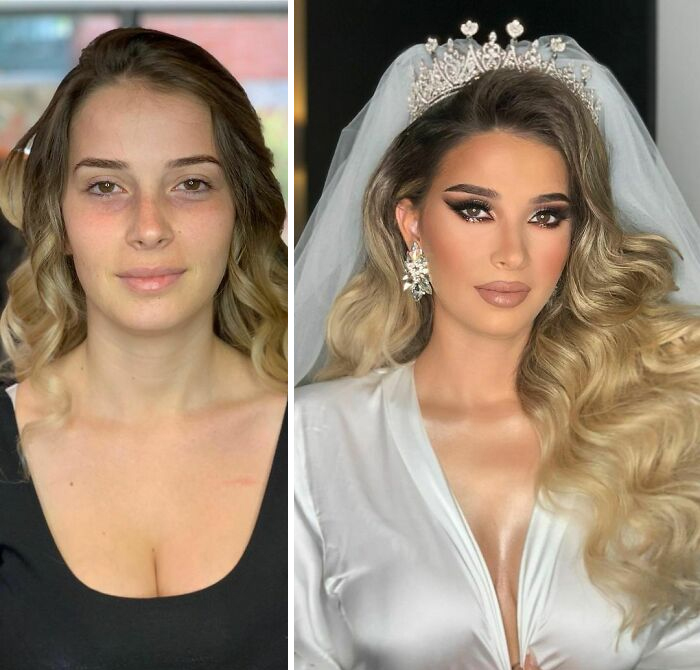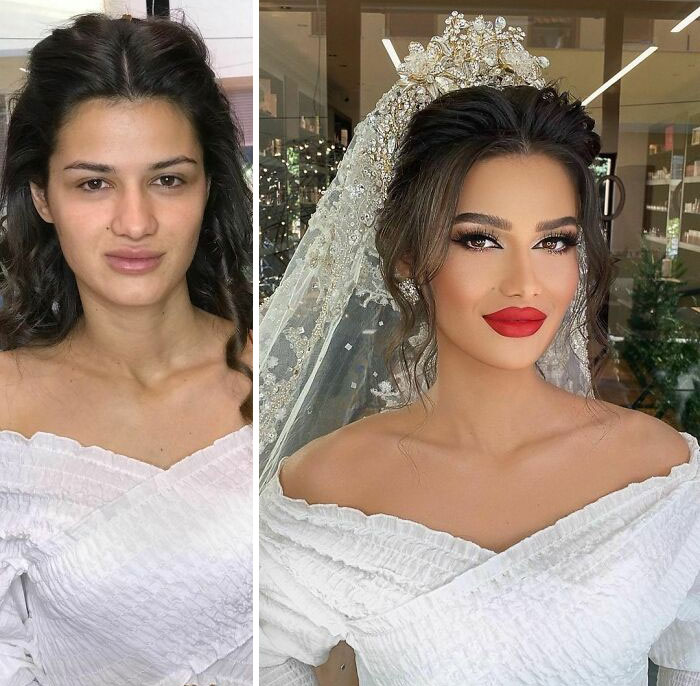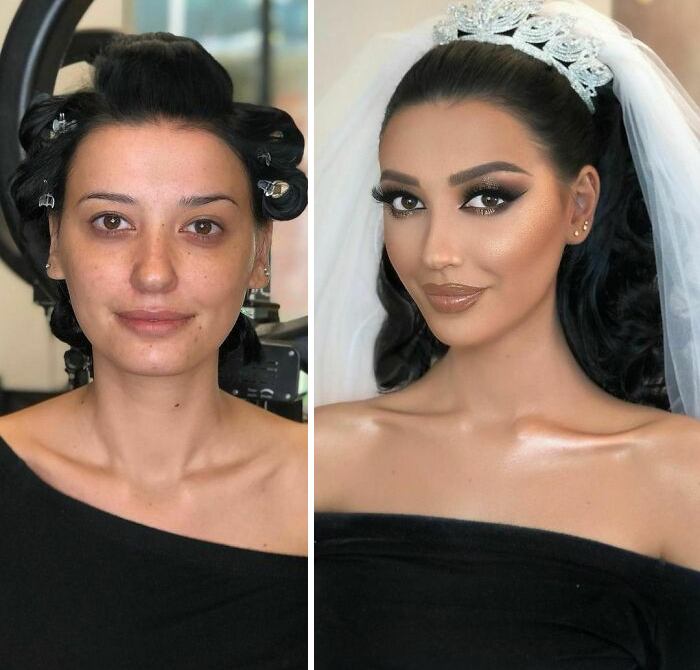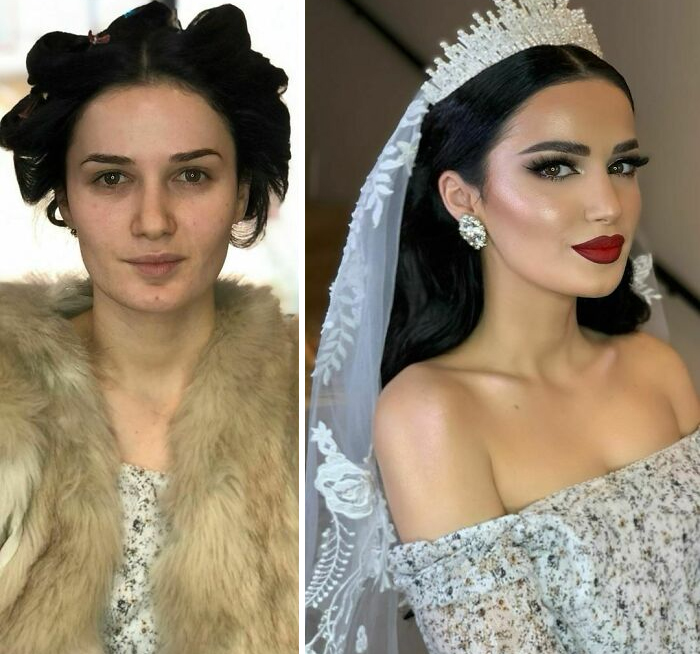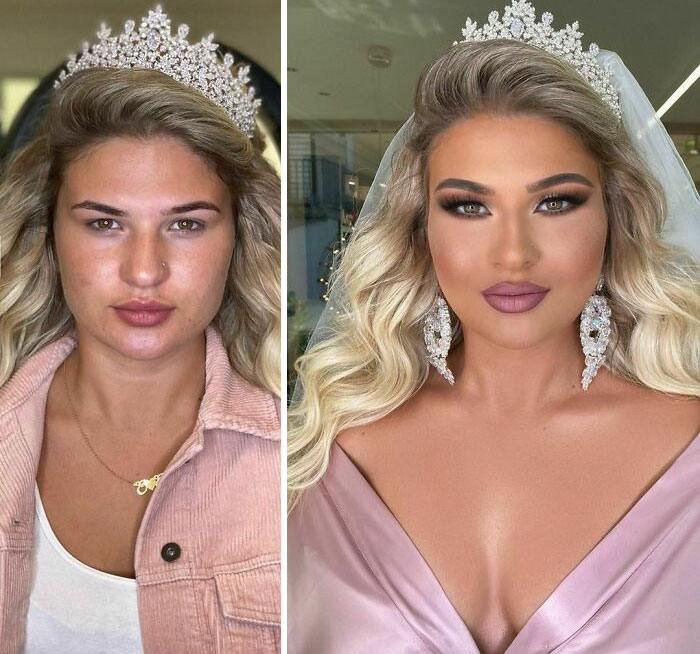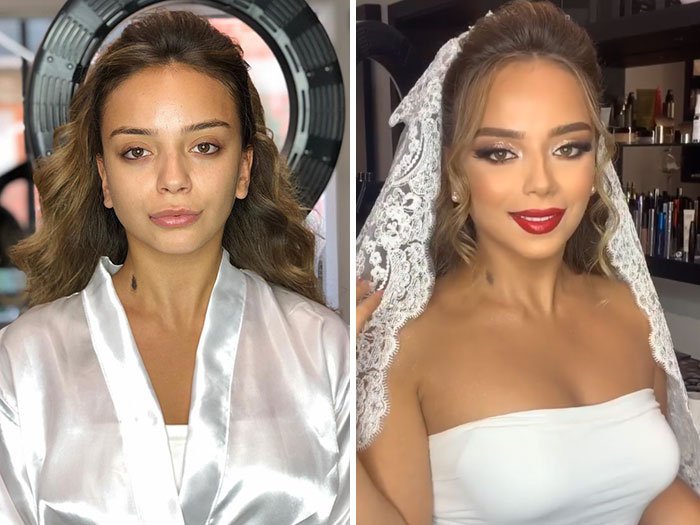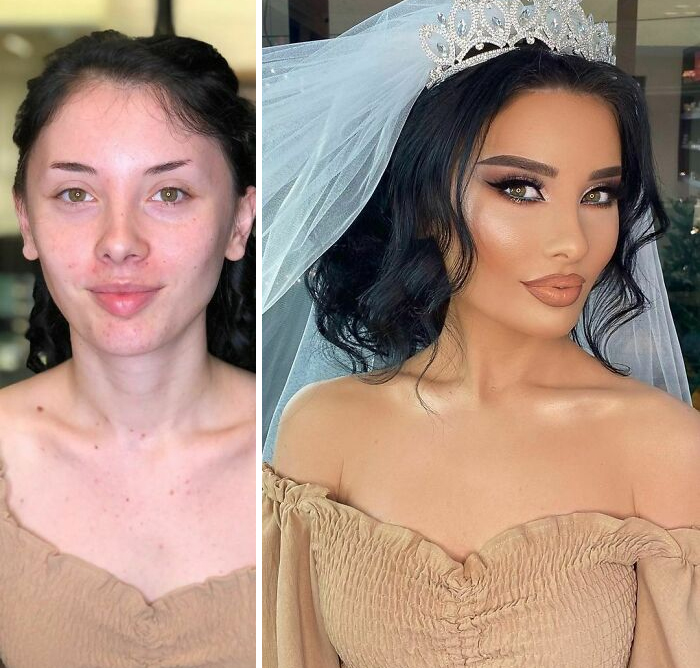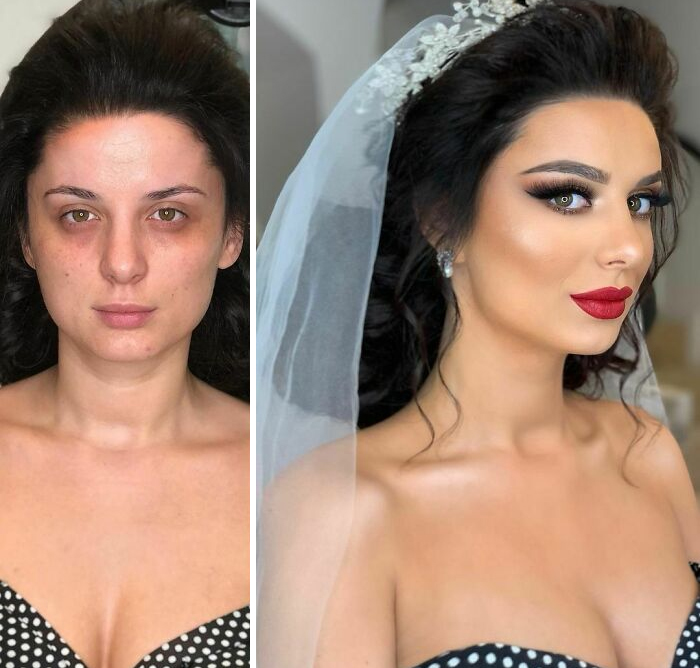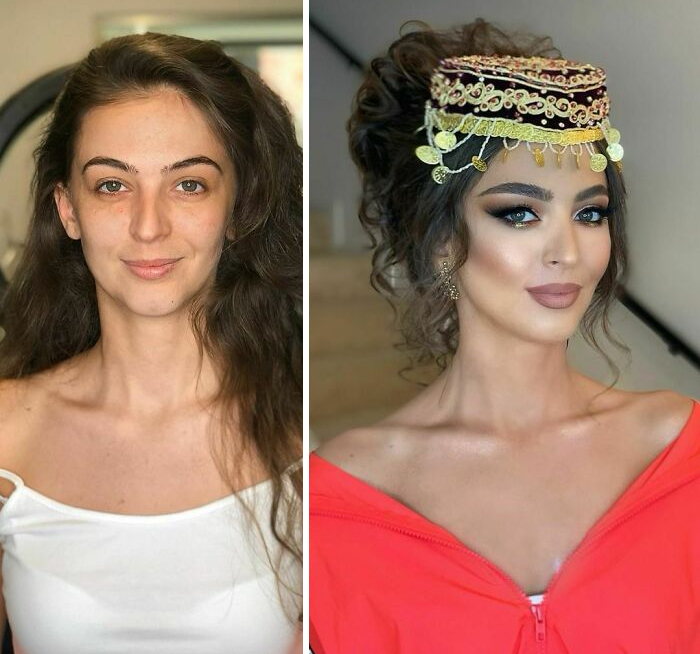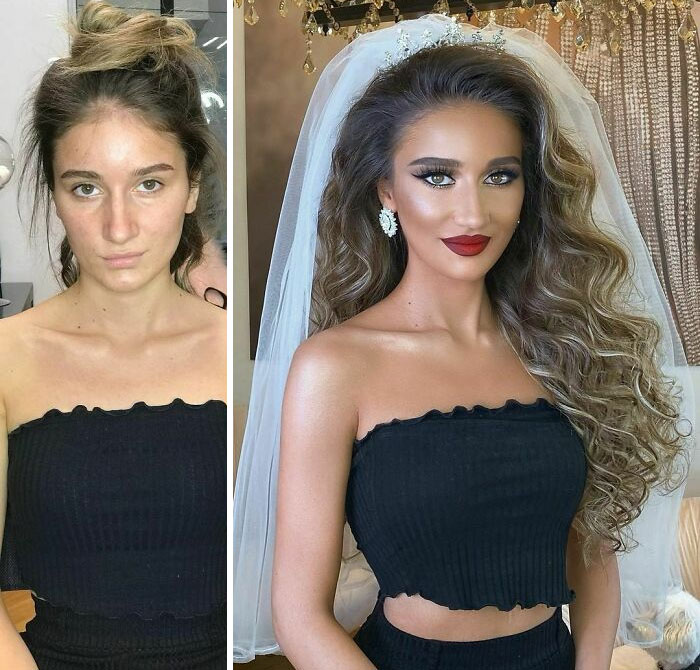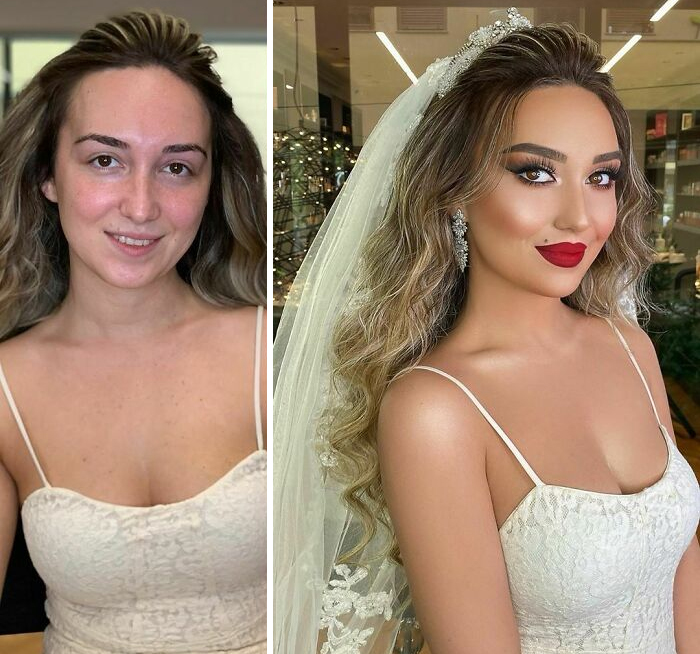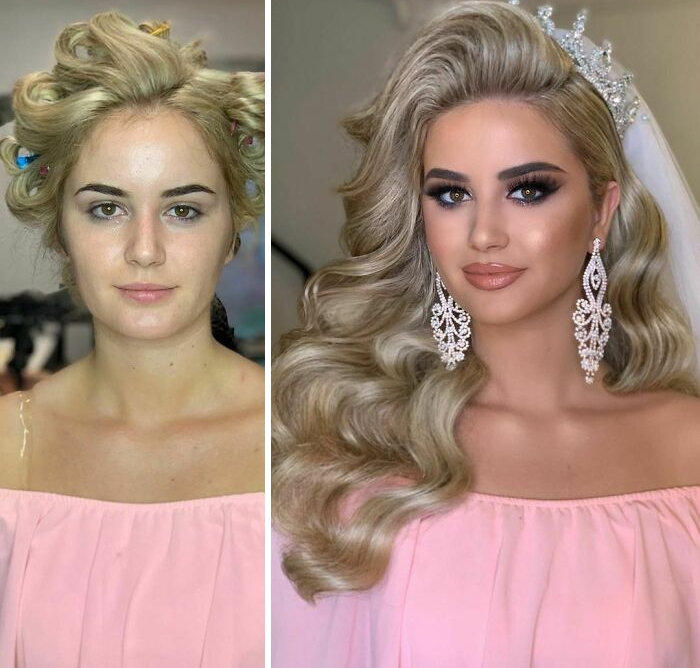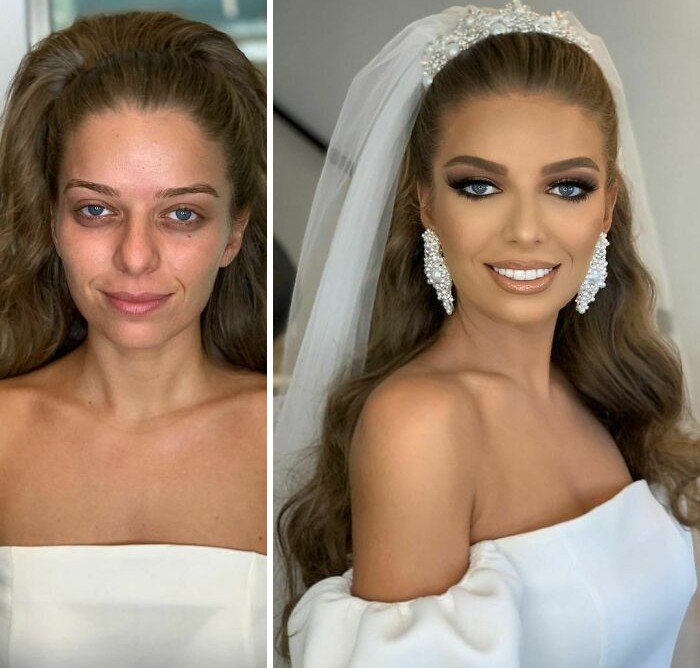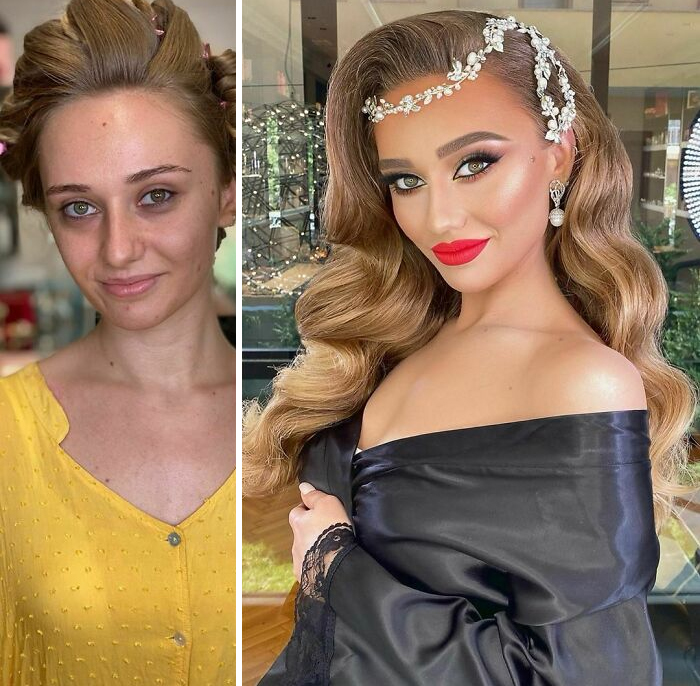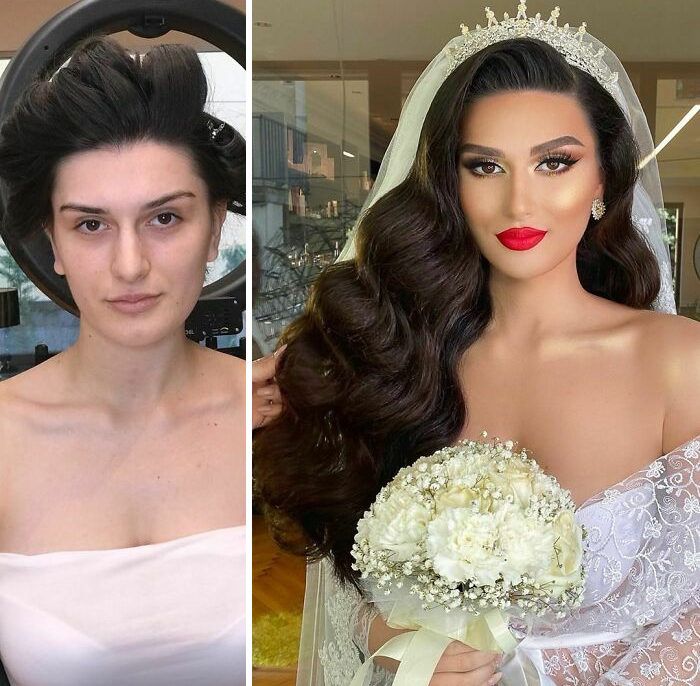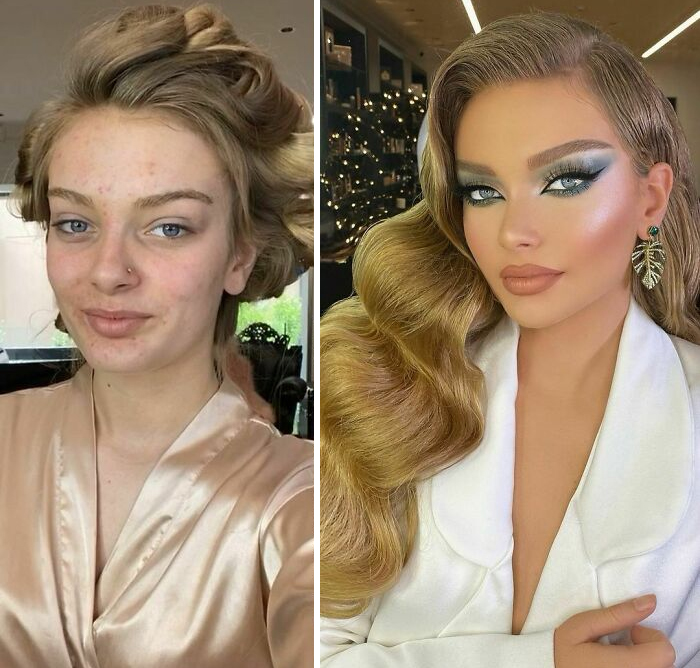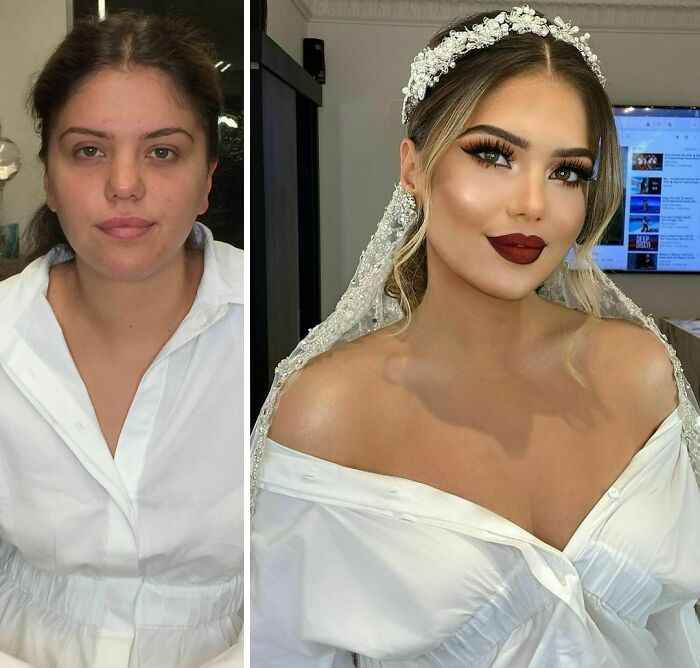 You can pick your favorite makeup look from the above-given pictures for your wedding day.