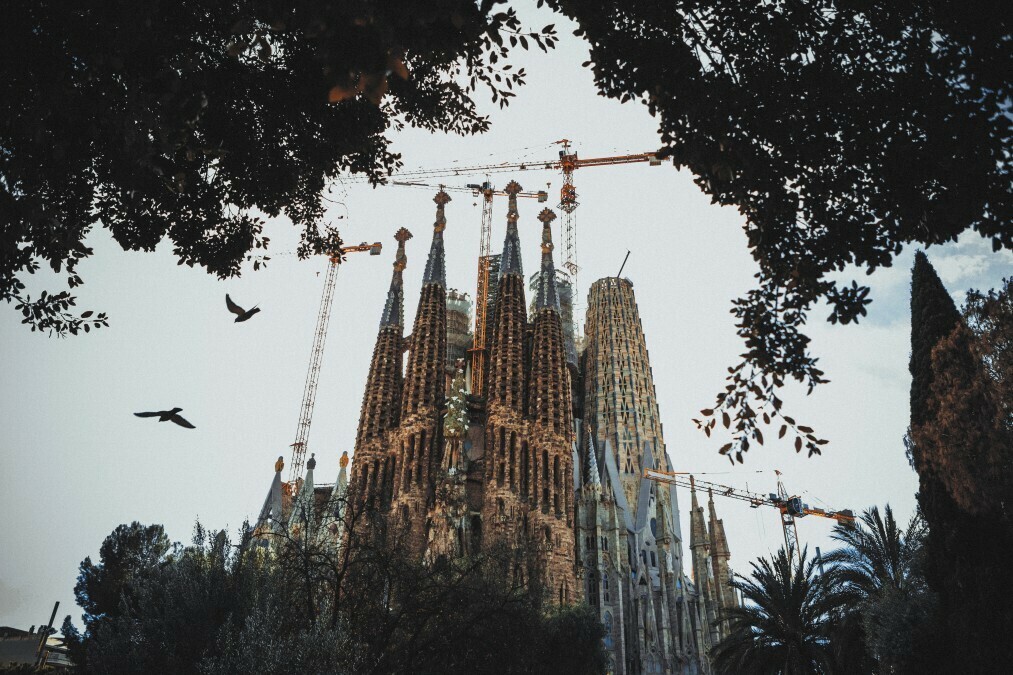 Traveling to Spain and having the opportunity to get to know Barcelona is something incredible. We will be in the presence of a truly fabulous city, which will make us fall in love with each of its details.
Absolutely everything we will see in Barcelona will be fantastic. From its architecture to its gastronomy and history to its beaches. This city draws the attention of each of its visitors, which is why many people choose it as their favorite tourist destination.
But there is something we must consider: the language. Knowing Spanish will be essential for our trip. One of the best alternatives will be to learn Spanish in Barcelona.
Knowing the language
Spanish is a widely used language worldwide, especially on the American continent. This language has some complications for those who try to learn it, mainly because of the number of synonyms it includes and also because of the words that each country adds as its own.
For this reason, you should be prepared in terms of the language to enjoy your stay without adding any type of worries when communicating.
Therefore, the best thing is that you can learn Spanish in Barcelona. How? Academies like Expanish offer you the possibility of taking courses in the same city.
This will be a great advantage since you will have a teacher who will adapt to your level of Spanish and who will try to get the best out of you.
This way, you will learn Spanish while touring the city, visiting museums, talking to other people in a bar, or ordering your favorite menu in a restaurant.
Undoubtedly, this alternative is the most convenient, since you will learn the Spanish language in the same place you are visiting, having constant practice at all times while enjoying a unique experience.
What to do in Barcelona?
This city is really impressive, with its building, remarkable history, unmissable sites, picturesque streets, and many places that one cannot stop visiting if you visit Barcelona.
If you are in summer in Barcelona, ​​first of all, you should enjoy the beaches. The sand, the water, and a fantastic landscape with a city view will make you enjoy being at the beach.
It is best to go early because the beaches are usually very crowded in summer in summer. Therefore, you can get to a better place if you arrive early.
In addition to enjoying the sea and its waves, on the beach, you will also enjoy sports such as beach volleyball or beach soccer, or water sports that many practices and that are fun.
If we are on the beach, we can also eat there. The option of choosing a menu that contains fish is very tempting. The famous paella is always present, as are the cold beers.
But if you visit Barcelona in summer and want to cool off, trying a glass of Horchata will be an excellent experience. This soft drink contains water, sugar, and vegetables that provide different vitamins; a healthy drink without alcohol and very refreshing.
Leaving the beach aside, we must say that you can attend the "Cinema a la Fresca". This is a film festival that takes place in an impressive open-air room, in which new films and great successes are projected. Something similar happens in the "Cinema Lliure" on the beach and where people enjoy their movies on the sand.
Barcelona is a city where culture is always present, and the Grec Festival is an example of this. The performing arts make their display amid a wide variety of theatrical, musical, circus, and dance works. This is something unique for those who love art in all its expressions.
This event is about an explosion of colored lights combined with water and music in the middle of a completely free show. The Magic Fountain gained popularity over time, and today, it is a city symbol. On the other hand, the Magic Font is also excellent.
Choosing to attend the Dinner with the Stars at the Fabra Observatory will also be magical at dinner time. You can eat outdoors while the stars are in plain sight and at the same time, you also enjoy an impressive view of the city. Then you will tour the museum, observing and learning about constellations, the solar system, and other issues related to the subject.
You should also consider attending the Magical Nights at Casa Battló. It is that there you can enjoy live music while you discover the works of the great Gaudí and while you drink a glass of wine on the terrace of one of the most representative places in the city.
All these tourist attractions that we have mentioned, which are really very tempting to do in summer, are added to the typical ones of the city that one can do at any time—for example, going to the Church of the Sagrada Familia, walking along La Rambla, getting to know different museums that are really interesting, eating in restaurants and choosing from exquisite menus, visiting the stadium and facilities of Fútbol Club Barcelona, ​​seeing a football or basketball.
For all this, Barcelona is a truly fabulous city, and there are things that we have not mentioned. Therefore, if you have the opportunity to travel and get to know this city, do not hesitate to do so. But take note of this advice: study Spanish and be prepared for an even better experience.