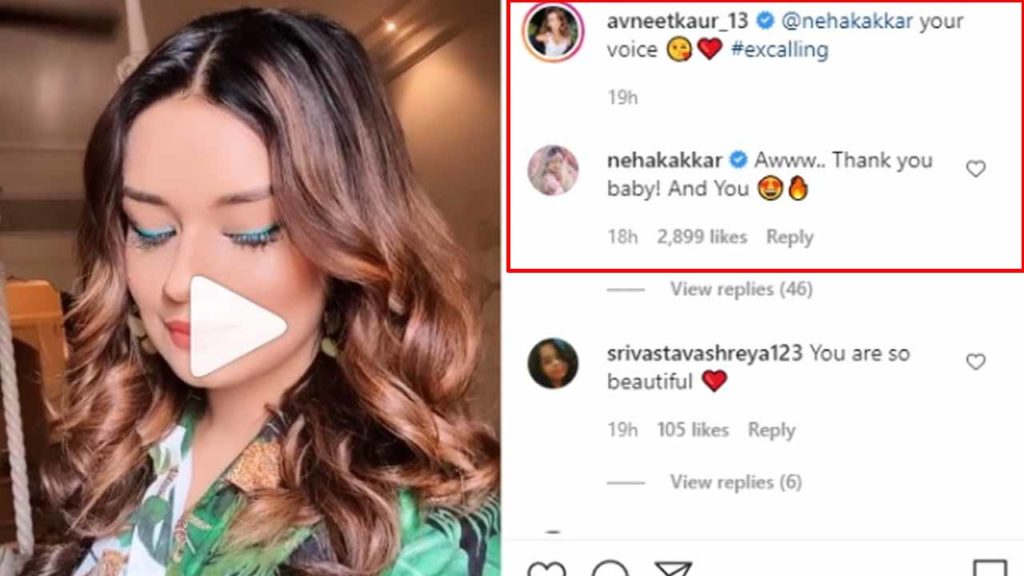 Looking for the answer? Avneet Kaur praises Neha Singh Kakkar why? Avneet Kaur and Neha Kakkar both are beauties with brains and full of talented skills. Avneet Kaur is a popular media sensation and TV actress famous for her role of princess Jasmin in Aladdin, Naam tou suna hoga. And Neha Kakkar is the popular singing sensation in the Bollywood entertainment industry.
For a fashion tip or styling outfits, we all are looking towards these divas for our ideas and inspiration. They both always have new and their own unique styles. Both Avneet Kaur and Neha Kakkar has seen together and making amazing videos with wonderful content and songs for their fans and Instagram family. Neha Kakkar is a popular face among well-known singers.
They have skills for better engagement with their fans and followers. Both often shared their feelings and life moments with their virtual family. In her latest post on Instagram, Avneet praises Neha Kakkar's melodious and soothing voice. Neha also commented on the post of Avneet and thanked the talented young lady. Other than that, Avneet Kaur is also a big fan of Singer Neha Kakkar for her great voice and looks.